Steam Fest 3, But Not Really, Not In These Pictures, Hardly
The Louisiana Steam Train Association held its third annual "Steam Fest" at Audubon Park on the weekend of 4-5 October 2008, and here, although there are no pictures of the steam locomotive here, are pictures from the event on Saturday 4 October 2008, mostly of a three-car passenger special on the New Orleans Public Belt Railroad.  We'll see some pictures of the SP 745 in action tomorrow, but, before we see our passenger special, we'll start today with a little bit of action on the NS Back Belt.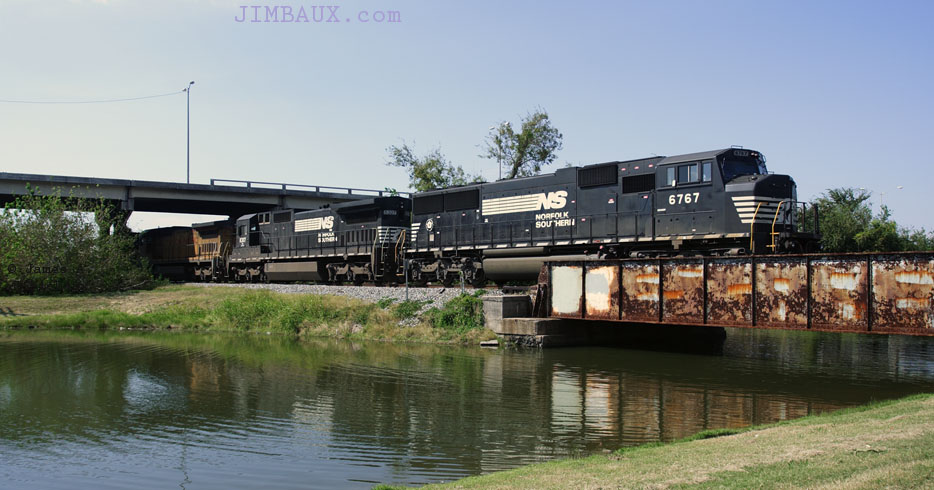 Yeah, okay; whatever.
Trainman203 At Steam Fest
Okay, actually, we do see some activity at Steam Fest III, but it's the musical act with this railroad aficionado of yore.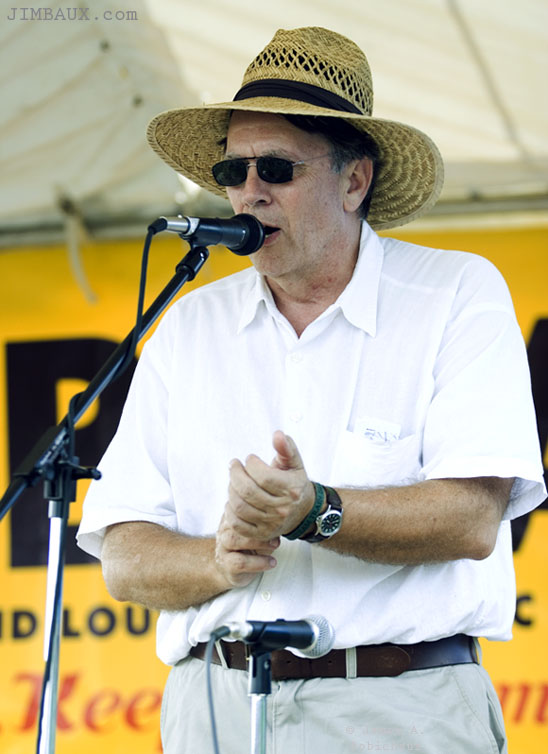 He's an intelligent and talented guy, though I haven't talked to him in a long time.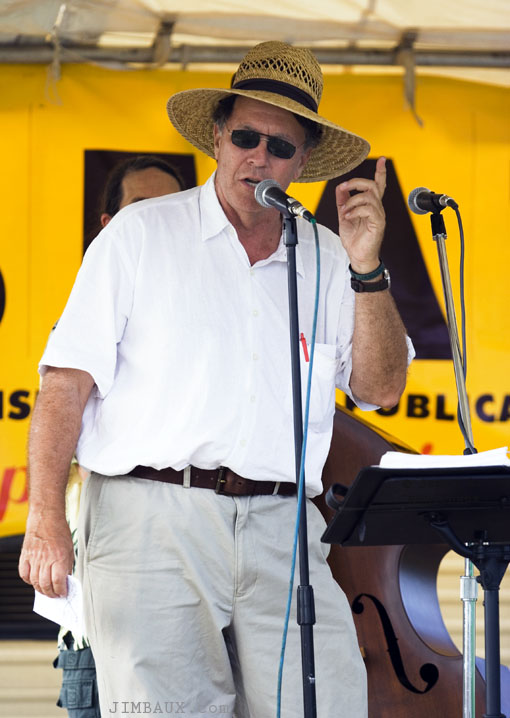 I think that he was talking to the crowd about the SP 745 while taking a break from playing music.
The Coming
Attraction

Distraction

My friend and I weren't at the festivities for long when something came around the curve that made us forget about steam locomotives, music, and good company.
Wow!  Yes, the trainman on the rear platform was protecting the reverse move, which went all the way from French Market Station to the top of the Huey P. Long Bridge, a distance of some 10 miles, give or take a few.
Also noteworthy is that this train had three passenger cars, the only NOPB passenger special that I had ever seen with that many cars.  That dome car is the Southern Hospitality, having been recently refurbished by Pete Messina and painted into KCS colors, which it didn't wear for very long.  KCS ended up getting its own dome cars, and the Southern Hospitality was later painted in a scheme to match the other NOPB passenger cars.  Of course, all of these trains came to and end when the NOPB and its then general manager Jim Bridger came under intense and harsh scrutiny in mid-2010.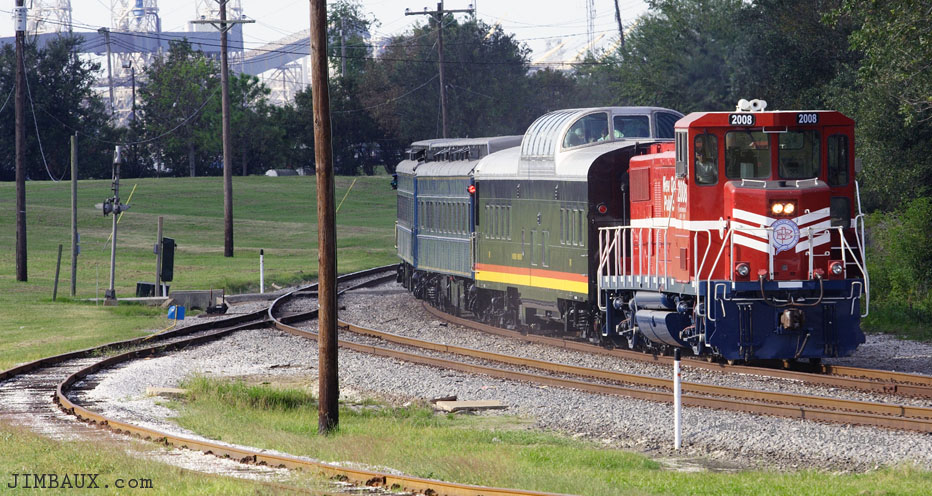 The track in the foreground of the above picture is the track to the Henry Clay Avenue Wharf, and the SP 745 and its train were sitting in display on this track.
Chase To The Bridge!
So, my friend was excited to be on this chase of this train to the bridge.  I think that she had fun.  We climbed up the since-demolished Jefferson Highway overpass to get this and subsequent shots.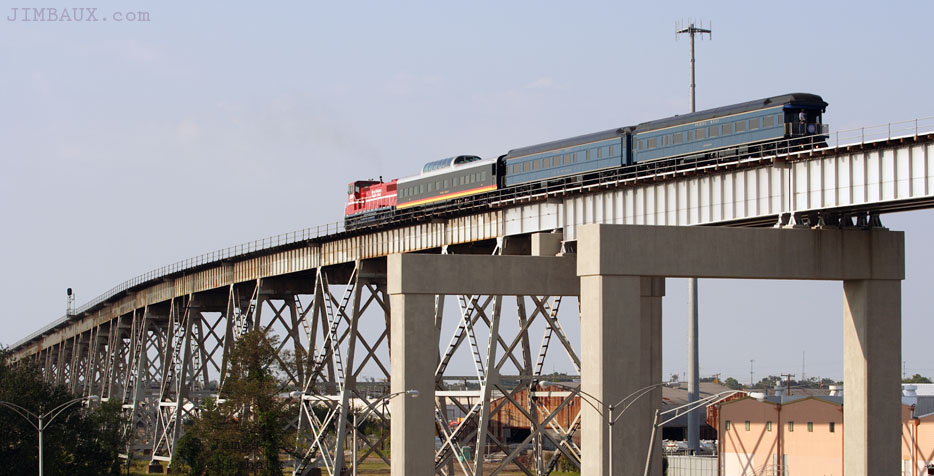 That locomotive, the NOPB 2008, had a special "Centennial" logo painted under the cab windows, as the year 2008 was the railroad's centennial.
We waited for it to descend the bridge, and we see it here 32 minutes later.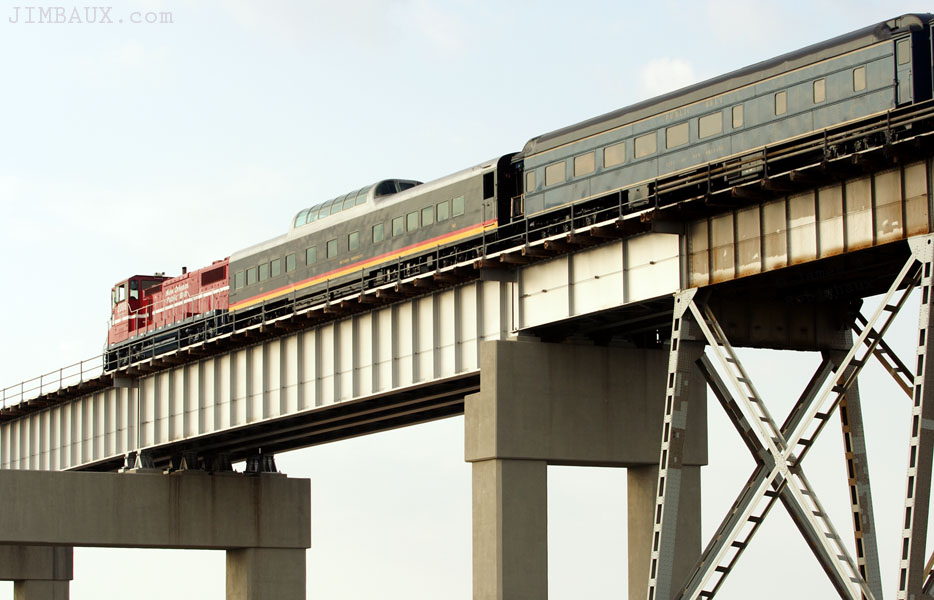 That's it.  Those were fun and memorable times.
Stay tuned for more from this memorable weekend.
Jimbaux