The only time that I have seen a BNSF Railway train on the trackage on the western bank of the Mississippi River east of the BNSF Railway intermodal facility was om Thursday 2 October 2008 when I saw a BNSF track geometry train in Westwego, presumably there only to turn on the wye.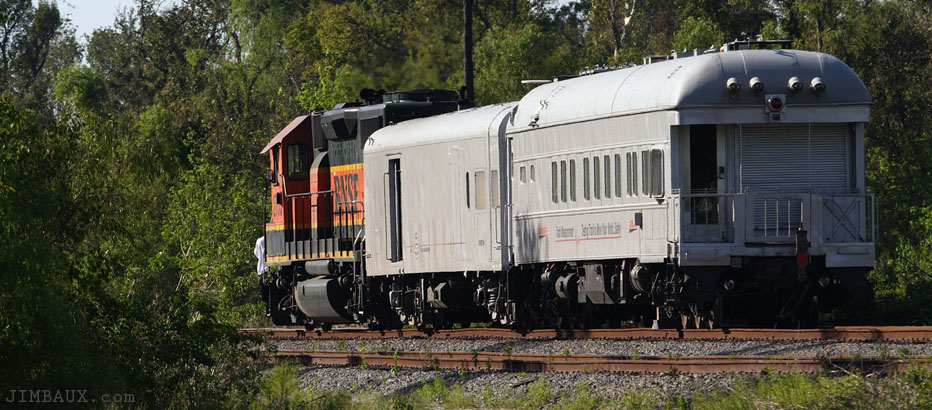 I don't know that BNSF crews are even qualified in that area (I don't see why they would be, other than to also turn locomotives and other equipment); so, I wouldn't be surprised if a Union Pacific Railroad pilot was aboard the train.
Anyway, I thought that the spectacle, the train, was interesting enough that I should haul ass to Nine Mile Point to get a rare good picture there, and that is what I did.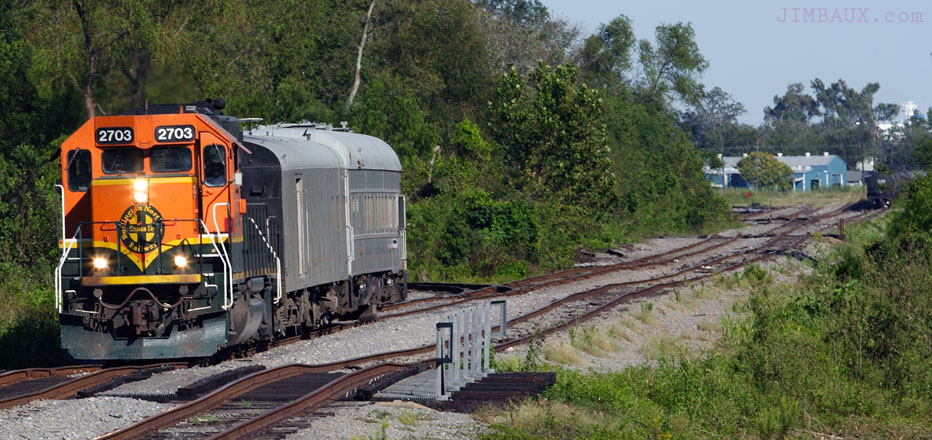 That is a rare view (for me), and, just behind the train, you can see the track that splits off from the mainline to lead to the BNSF Railway intermodal facility and to the Cargill elevator.
I suppose that I then used the Huey P. Long Bridge to get to the gym afterward.
JBX