As New Orleans experienced the winds and rains from the remnants of Tropical Storm Fay, Union Pacific train QLINSB is, on 24 August 2008, fewer than a thousand feet and 10 minutes from its interchange with the Norfolk Southern Railway, as we see it passing under Interstate Highway 10 at 15:32 CDT.
This Q-train ("Quality") originated at UP's hump yard in Livonia, Louisiana, (hence the "LI" in the symbol.) It is interchanged to the Norfolk Southern (the "NS" in the symbol), and it turns into NS train 314 to Birmingham (the "B" at the end of the symbol) after exchanging some cuts at Oliver Yard.
Here's a view southward on Franklin Avenue as we come off of the bridge.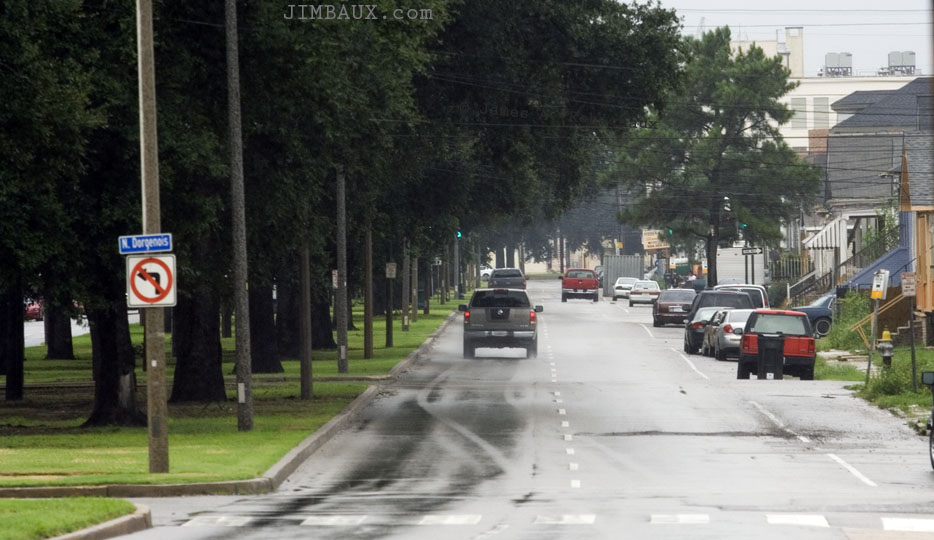 That's all for now.  Hurricane Gustav will be coming soon!
JBX