Here are a couple of scenes taken on the afternoon of 14 August 2008, definitely anticlimactic from my intense summer of 2008, as you saw in the "June 2008 Sampler" and "July 2008 Sampler" articles.
At 17:17 CDT, a quartet of BNSF Railway locomotives move down the eastern approach of the Huey P. Long Bridge, presumably on their way to be serviced at New Orleans Public Belt Railroad's Cotton Warehouse Yard.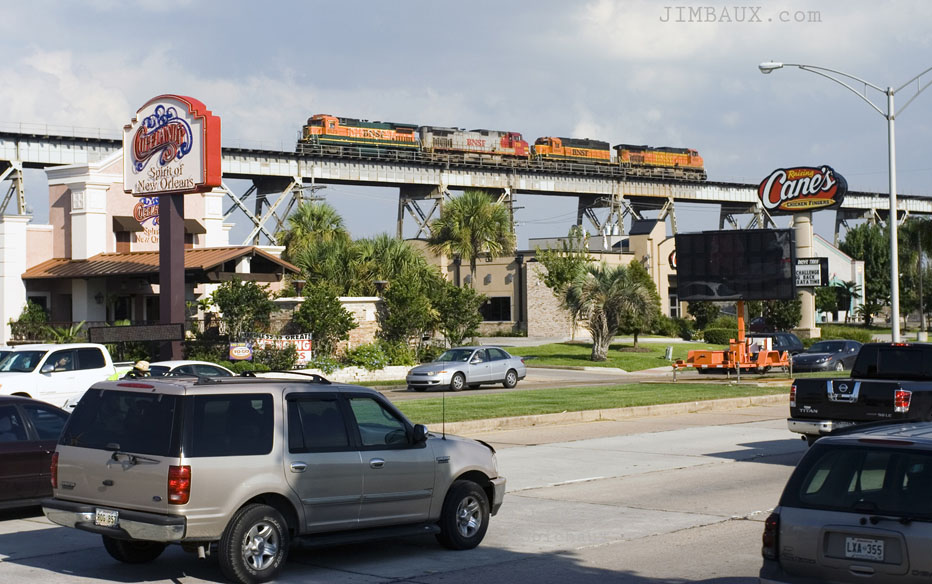 In those days, before the relationship between BNSF and NOPB soured under the controversial NOPB management of Jim Bridger, NOPB serviced most of the locomotives that the BNSF Railway sent through the New Orleans Gateway.
In this case, this is a "light power" move, meaning no train being pulled behind the locomotives, which likely signifies that these locomotives brought to nearby Bridge City the intermodal train that BNSF would run a few times per week from the Port Of Long Beach, in California, to the New Orleans area.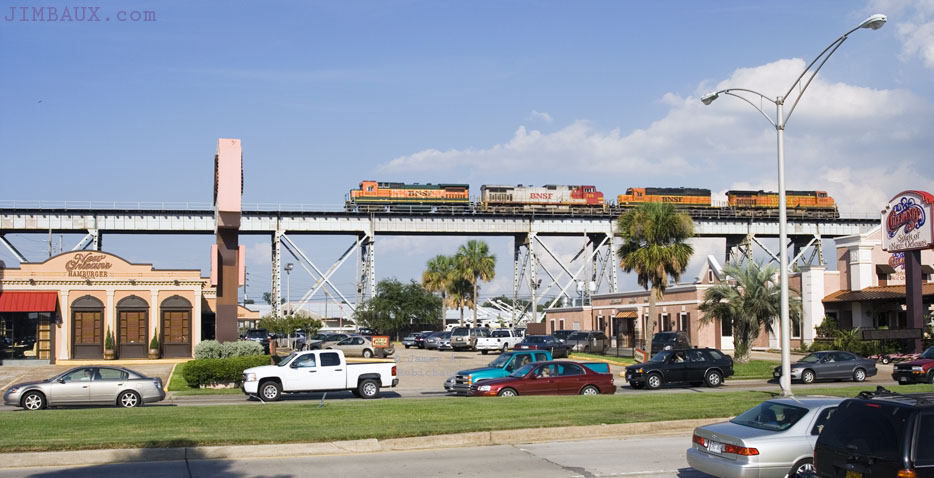 The restaurant at left is the New Orleans Hamburger & Seafood Company, a favorite place for me to take visitors from out of town! The Copeland's place on the right, too, is good; I ate there with the folks when I was little, but I don't have any recollections of the place as an adult.
To see more images from August 2008, please view the "August 2008 Sampler" essay.
Merci.
JBX