[When it comes to taking pictures, the thrill is gone for Jimbaux.]
Obligatory February Photography
Hello.  Today, Saturday 21 February 2015, I took some SLR photographs for the first time in more than one month; the last time that I took any images other than a few cell phone snaps was on January 7 when I caught the L&D's job on the old SP Cypremort Branch.  Not only are these my first pictures in February, they are almost certainly my last pictures of February, and March is not looking good for picture-taking either; don't take that news as either good or bad, but perhaps the real reason why I pushed myself to get out and get some pictures today is that I did not want the month of February 2015 to be the first month in the history of Jimbaux's Journal to not have any articles.
There is a good "five years ago" blog that I could do for a chase of a train on the KCS Gulfport Subdivision on Saturday 27 February 2010, of which I have published one picture, but I just don't see how I will have the time to do that; I don't seem to have much of an inclination anymore either.  I still need to finish Part 2 of my Saturday 11 January 2014 chase of the CN Bogalusa-Ferguson Turn; if you have not yet seen Part 1, I recommend you view it, as it is a good one!
Because I Can
Fewer than two weeks ago, I was given the green light to resume normal activities after a December spinal fusion surgery.  Today was the first time I mounted the truck since mid-December.  Below is proof (for me) and evidence (for everyone else) that, despite the fact that I am still having great trouble shedding the weight that I gained toward the end of 2014 due to back problems, I can once again mount the top of the truck.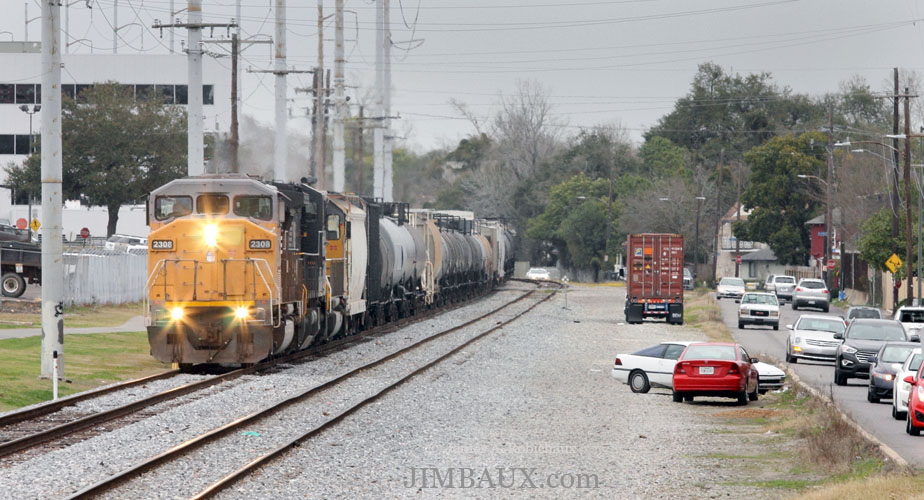 On another personal note, this is the first time that I catch the New Orleans Public Belt Railroad's transfer run with Union Pacific inside the city of New Orleans; this train started running a few years ago, and I got a picture of it on the Huey P. Long Bridge in July and a better set (also on the bridge) in October, but those are taken in Jefferson Parish.

This train had 67 cars.  That is the New Orleans headquarters of the US Army Corps of Engineers in the background.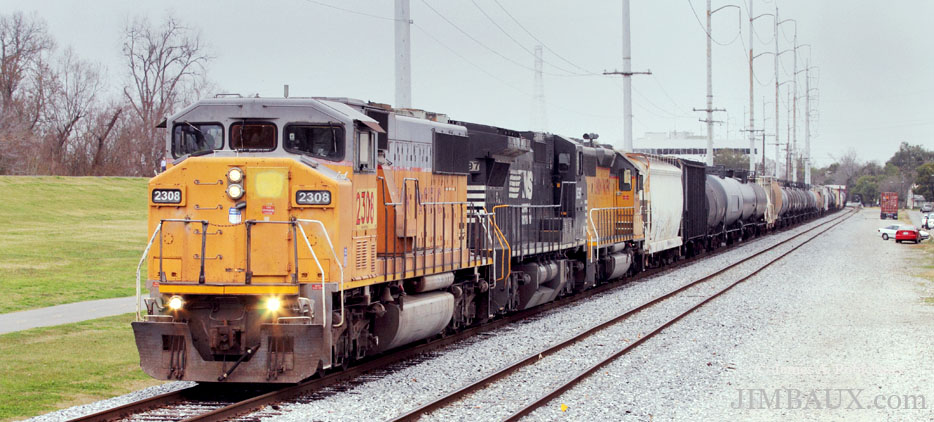 I had almost forgotten what it was like to photograph a train – or anything at all.  That was the longest that I had gone without taking a train picture since August-to-November of 2013; this year is, for me, shaping up to be like 2013 in some ways and like 2012 in some other ways.
Because Oil Can
That's not an opinion; it's hardly even statement.  Anyway, on the other end of the NOPB, I saw this loaded unit crude oil train, the first time that I photograph one of these things on NOPB trackage.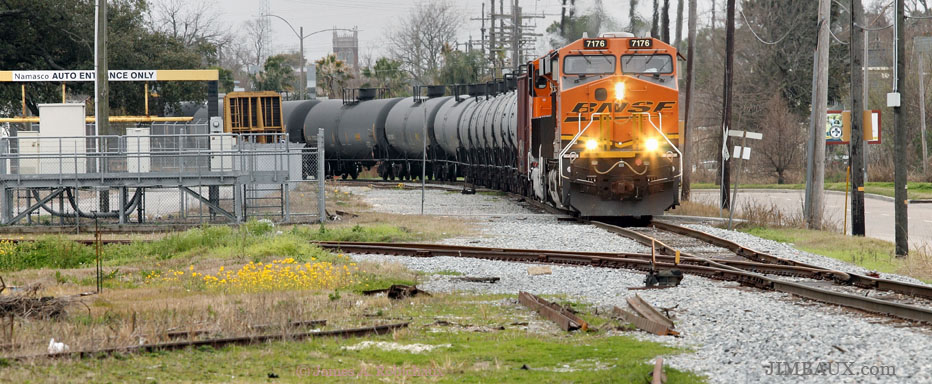 That is Poland Avenue in the right background.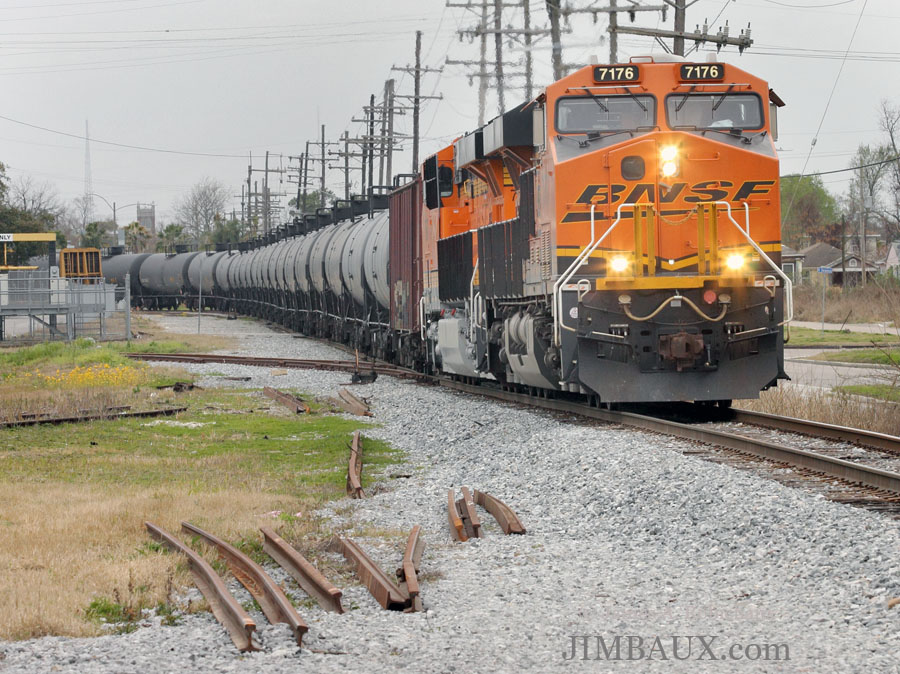 Yeah, I'm not really impressed either, yet I've presented these images; I already told you that I'm kind of going through the motions here.  However, things will get better, photographically, and today.
Because It's There, And So Am I
Finally, we get a railroad image that is photographically pleasing.  Coincidentally, one year ago tomorrow, I did this shot for the first time.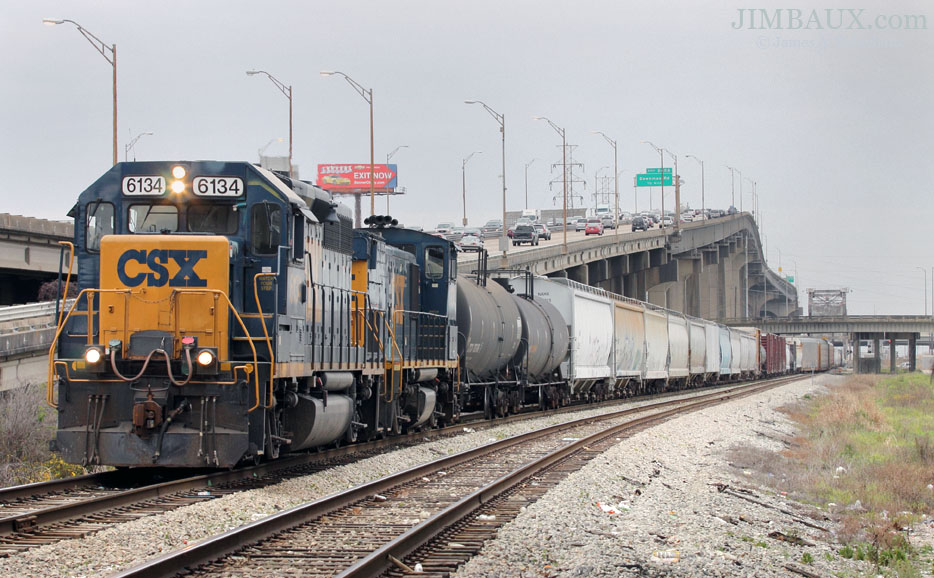 Yes, that's much better; we are just west of CSX's Gentilly Yard where we see a yard job doing some work over the Inner-Harbor Navigational Canal.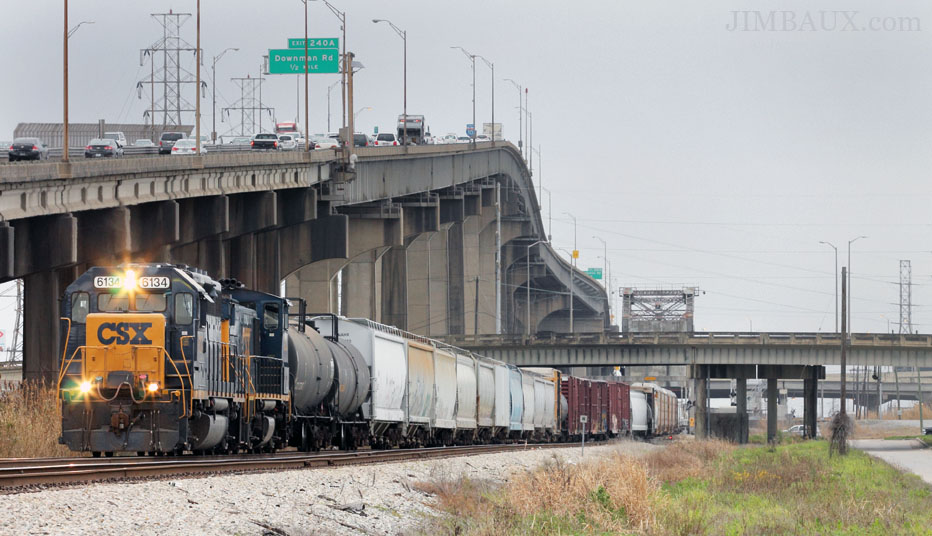 Despite the false modesty that I professed in that three-years-ago article, I rather like this view.
Here is a bit wider a view of the scene.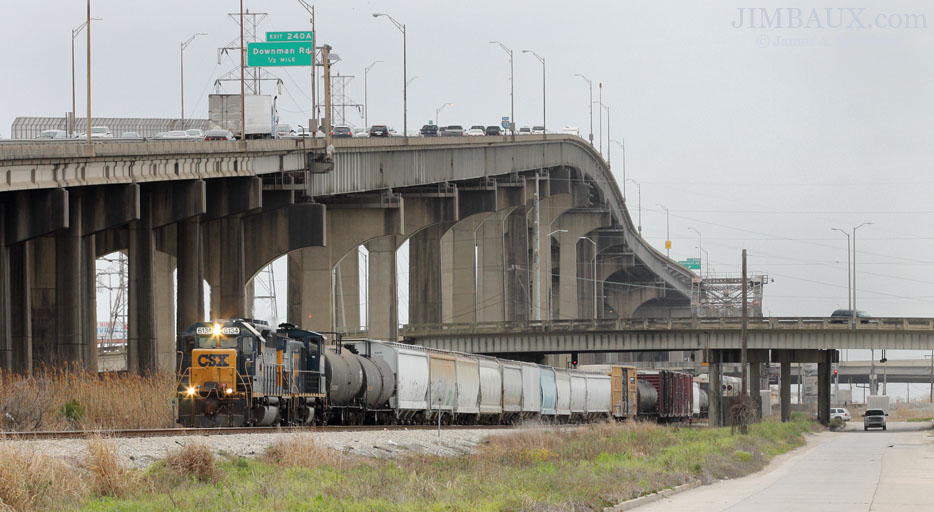 Have we discovered the difference between transparency and sincerity?  Hopefully, we have.
That's all for the trains today.
Because She Went There
K'Yat and I met up at the lakefront and hung out for awhile.  Before she arrived, I photographed this young couple enjoying the view at the lake and each other's company.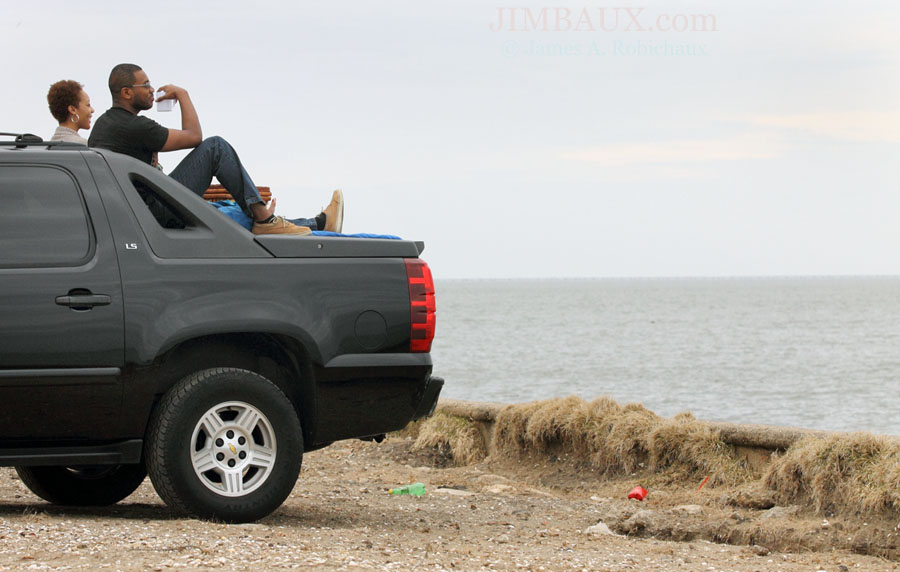 Oh, I should also mention that I hardly even look at other people's train pictures anymore.  These ebbs of interest have happened before, both in photography and about railroads.
There were a few other things to photograph on the lakefront.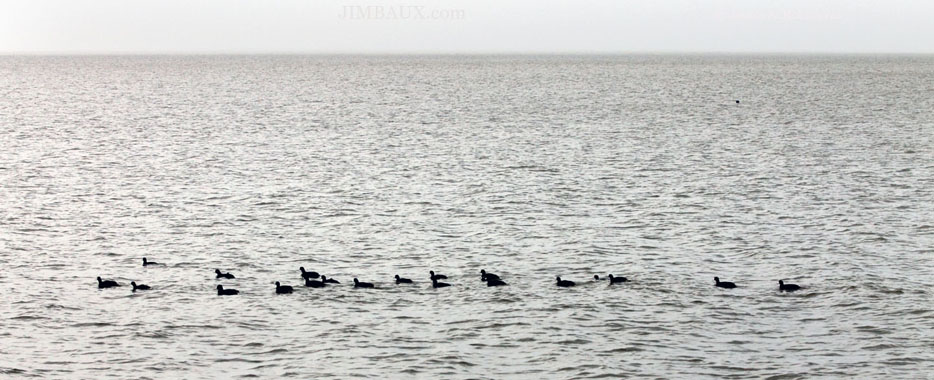 The weather today was warmer than it has been in awhile, and forecasts for the coming week call for more cold.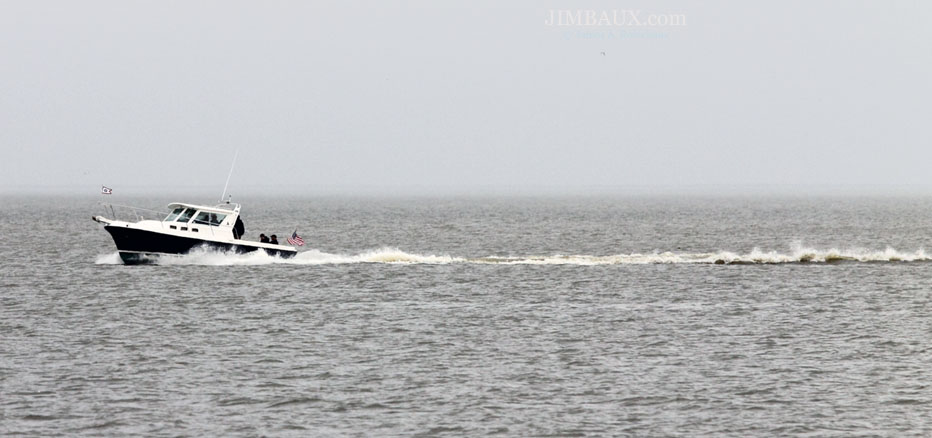 Turning to the east, we see Lakefront Airport.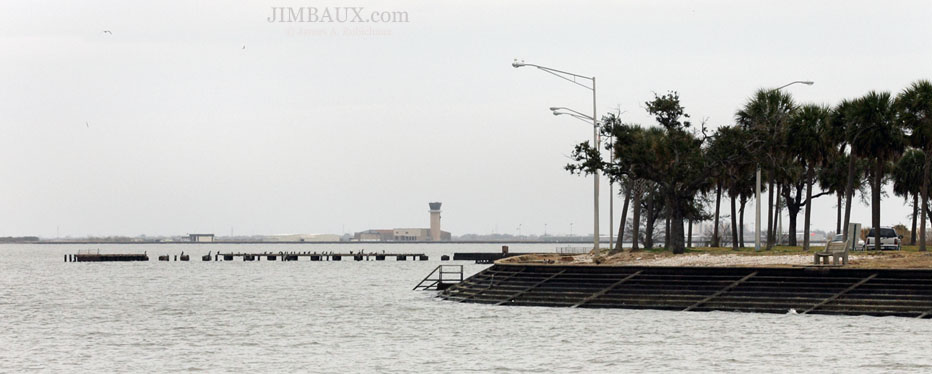 'Tis an interesting place indeed.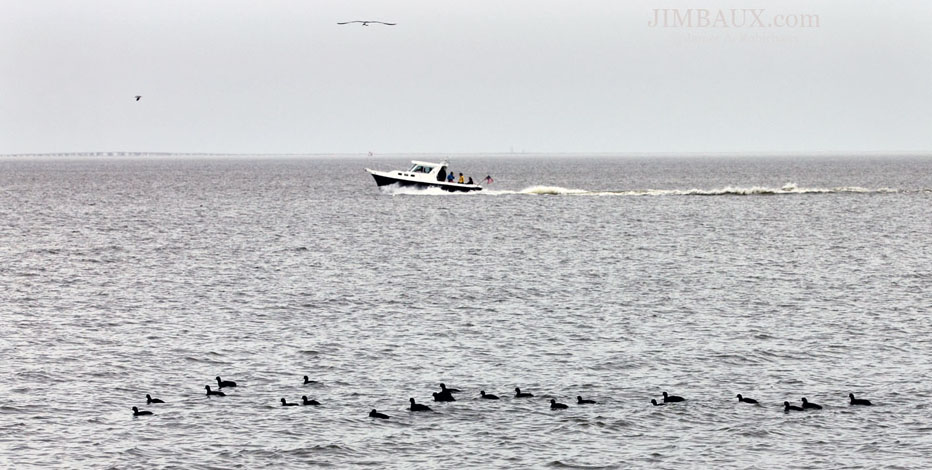 In the far left background, you can see the Lake Pontchartrain Causeway.
Because There Is A Dog In The Lake
K'Yat arrived, and, later, we observed a family playing catch with a dog in the lake!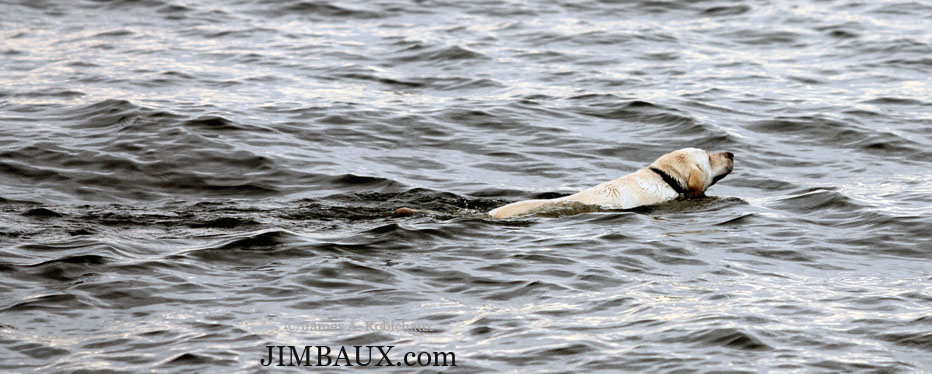 That white poochie can swim!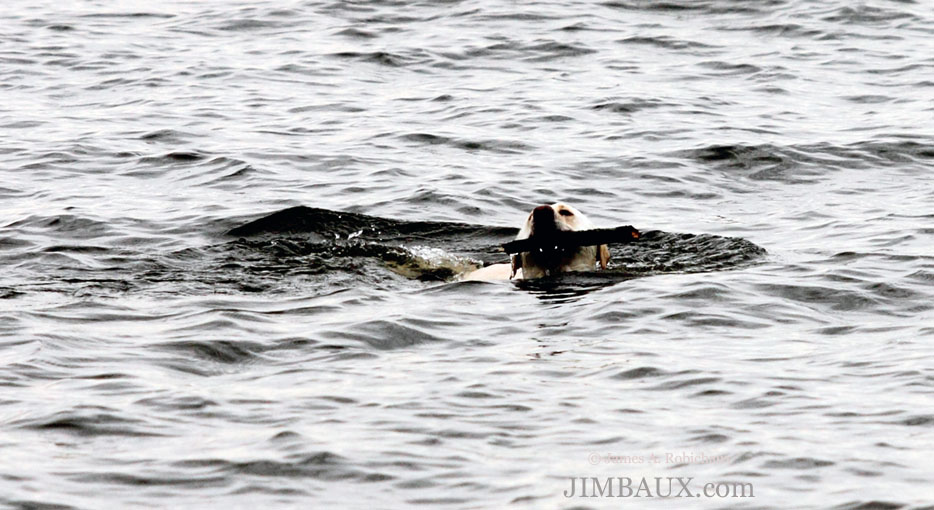 The man repeatedly tossed a stick out into the water, and the white dog would go and fetch it.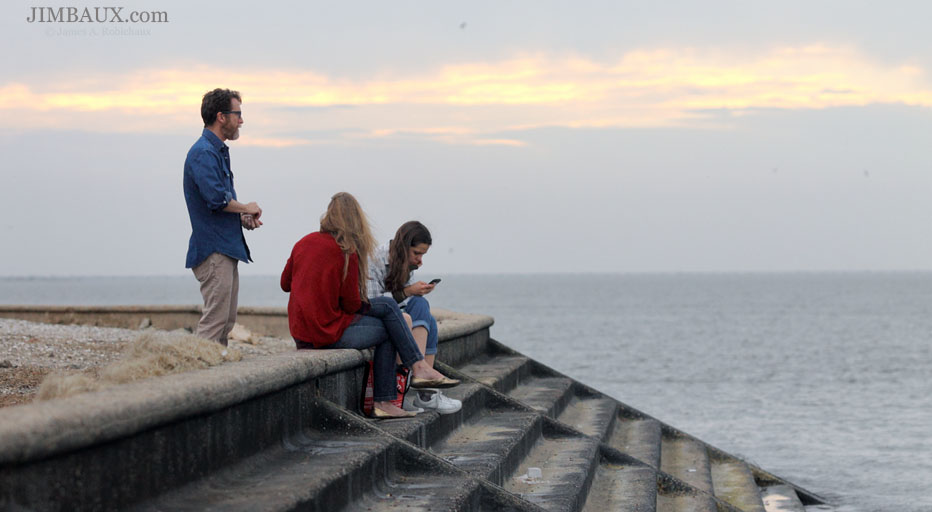 There is the dog, emerging from the water!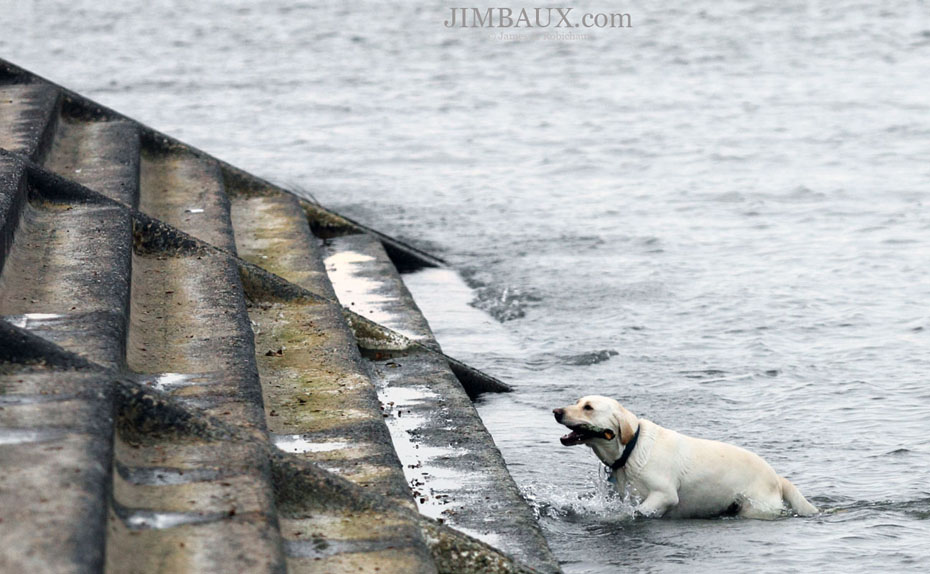 And the cycle continues.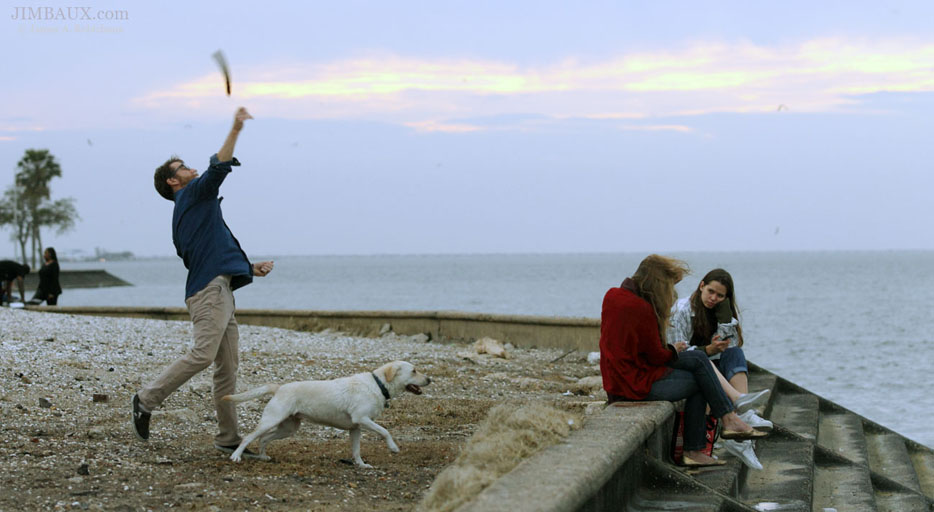 I guess that the rest of the family is accustomed to this practice.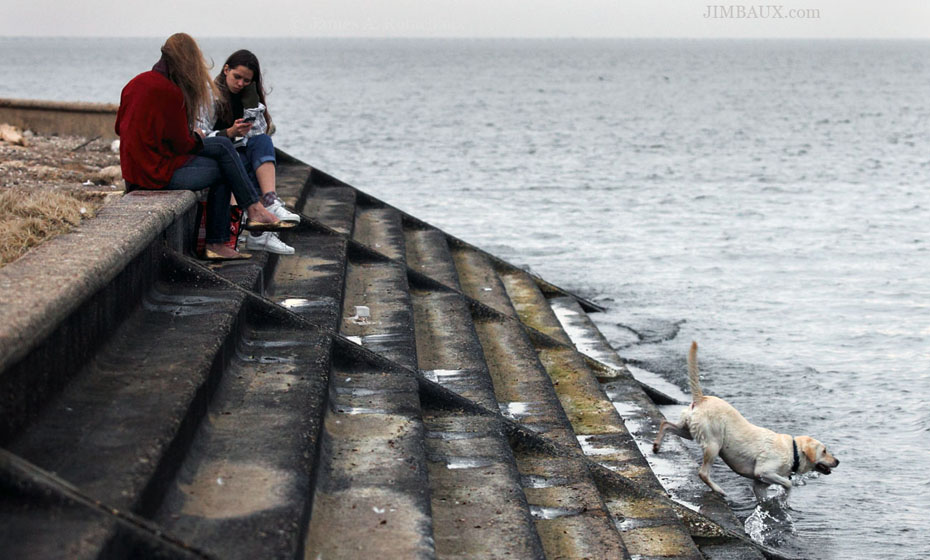 I wonder how that dog even finds the stick when he does not always see it land.

Find it, though, he does.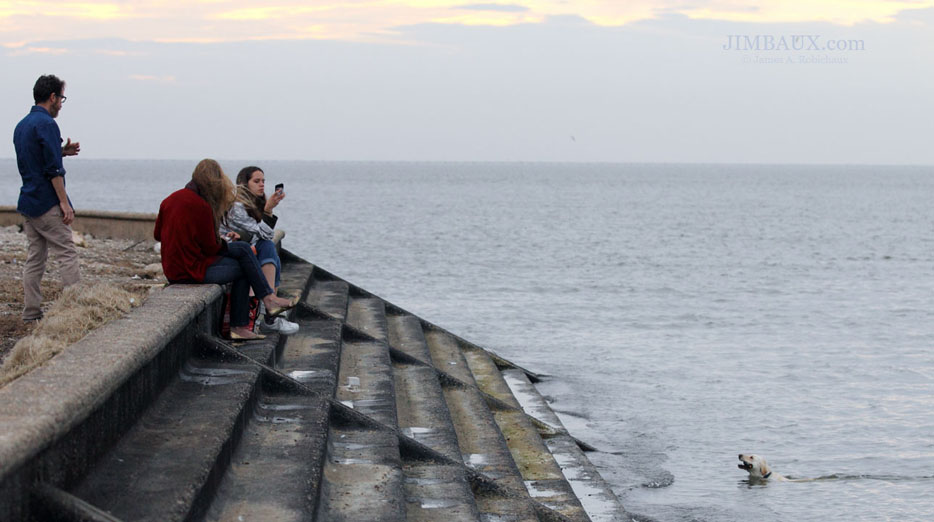 Ain't it all cute?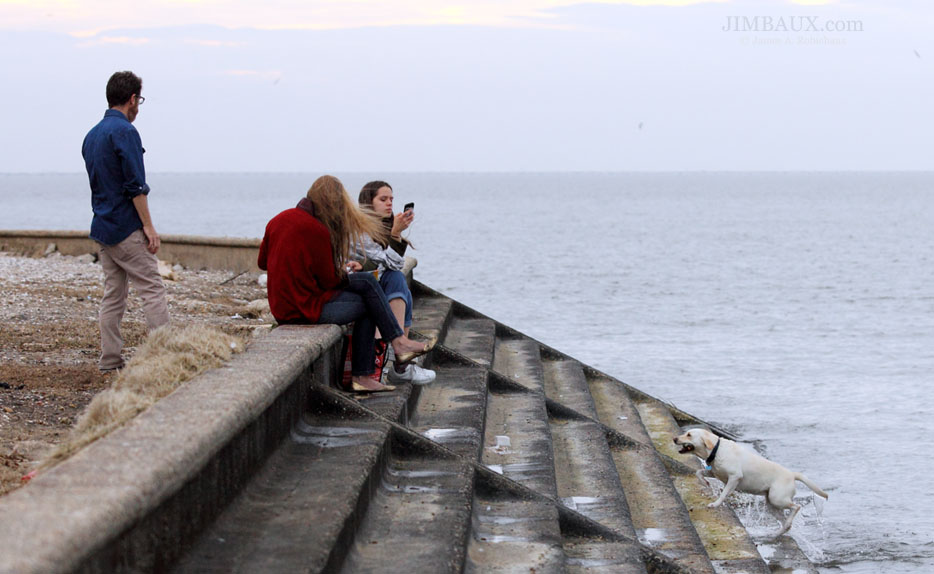 Here we go again.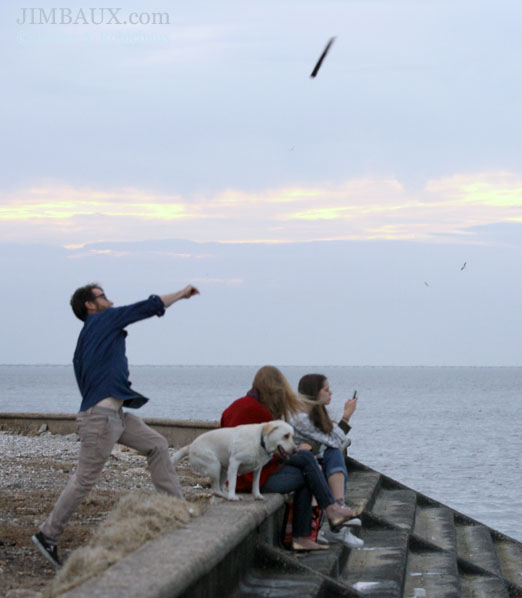 And our white canine friend again finds the stick.

Well, that's all, folks.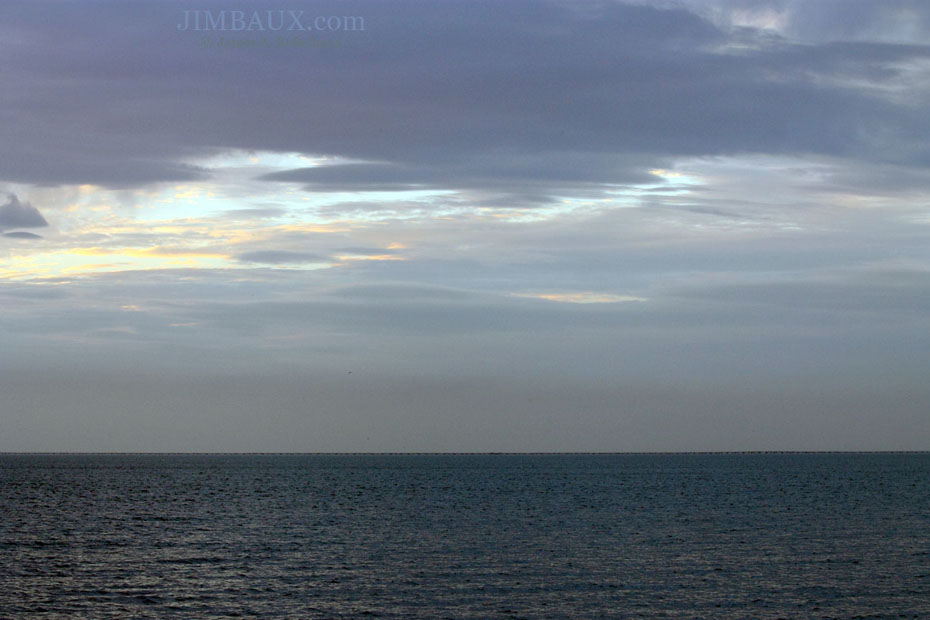 Thanks.
Jimbaux