[Jimbaux sees all these faces, changing their shape . . . ]
Ayer
Before I get to the pictures from 05 June 2004, I have one to show from the previous day.  This image did not warrant its own post, but it is of the first train that I photographed in Mexico.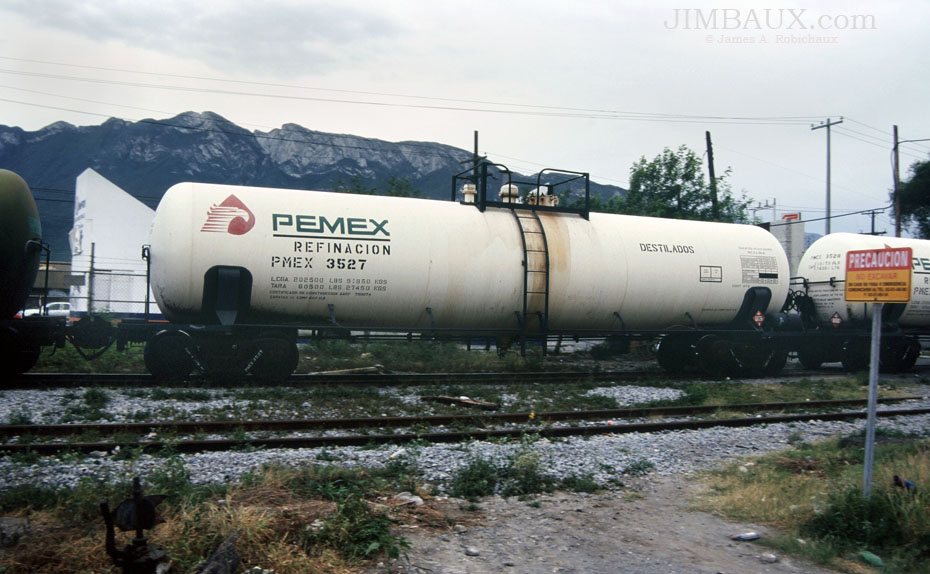 The light wasn't good enough for a shot of the head end, but I thought that this PEMEX tank car was interesting enough to show.  (PEMEX is Mexico's national oil monopoly.)   I was with my new Monterrey friend – who has become a good friend – Arnulfo, who told me "Welcome to Mexico" when he met me in person, and whom I had 'met' before on railroad-related forums; yes, he is a Mexican railroad enthusiast, a ferroaficionado.
Chipinque
'Twas my first Saturday – sabado – in Monterrey, and I went on the first organized ITESM field trip of the summer program.   (It was also the first Saturday in Mexico for most of the participants in this little trip.)  We went to Parque Chipinque, a privately-owned and operated mountainside ecological preserve on the side of one of the steep mountains over Monterrey.  The park's website has better pictures of the park than I will present here, but you'll get to see some of the other students. Here are Katie and Andrea as we ride the bus to Chipinque.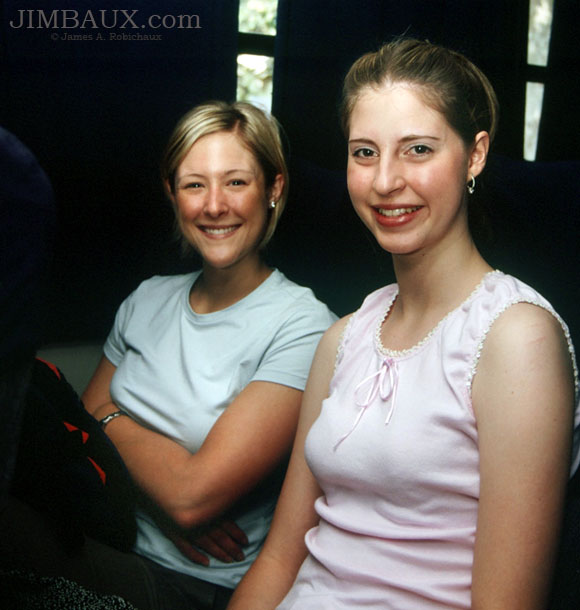 I recall that Katie was from Colorado and that Andrea was from Iowa. In the below picture, both ladies worked for ITESM, and Adriana is at right; I seem to recall that she was from the Mexico City area.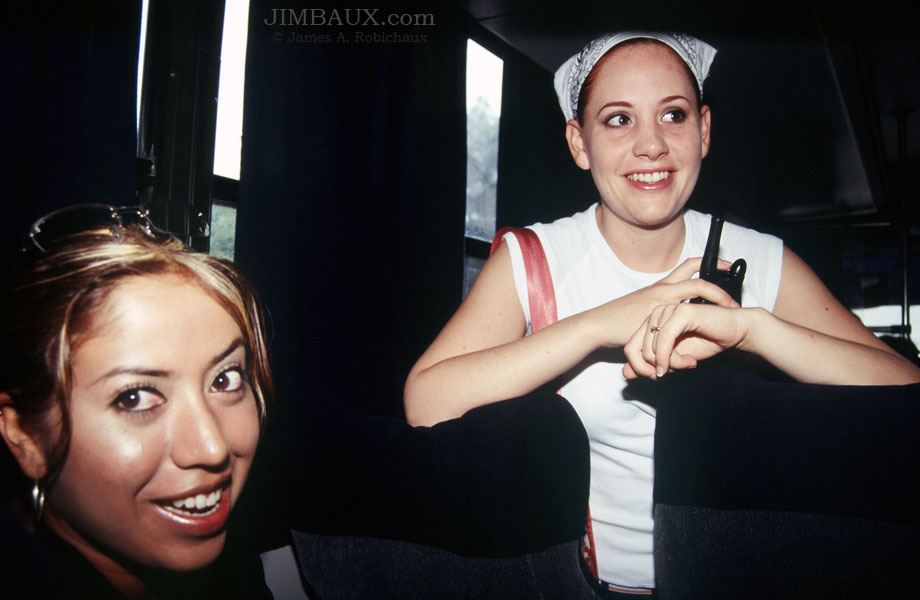 Note the FRS radio in Adriana's hand.
We did a little bit of hiking.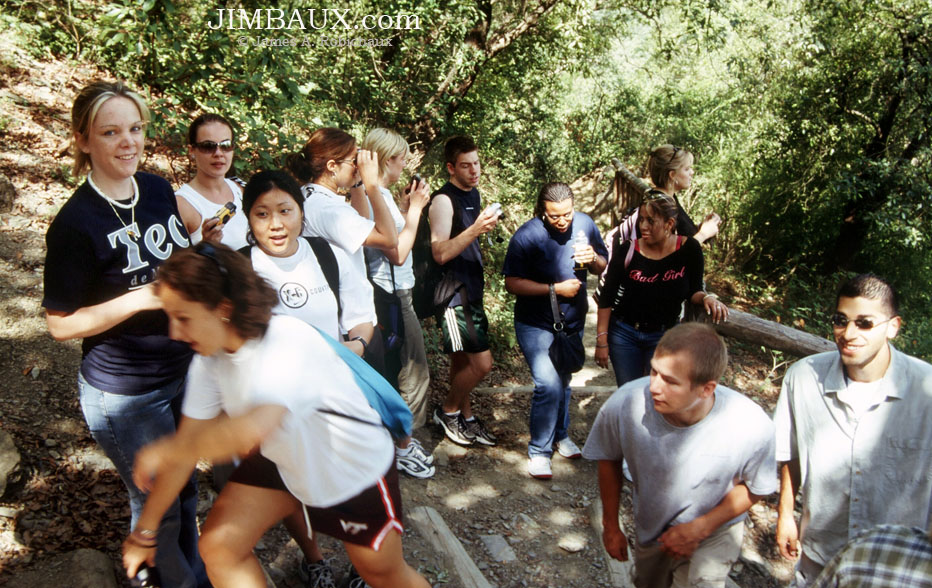 The interaction between the sunlight and the shadows made photography difficult.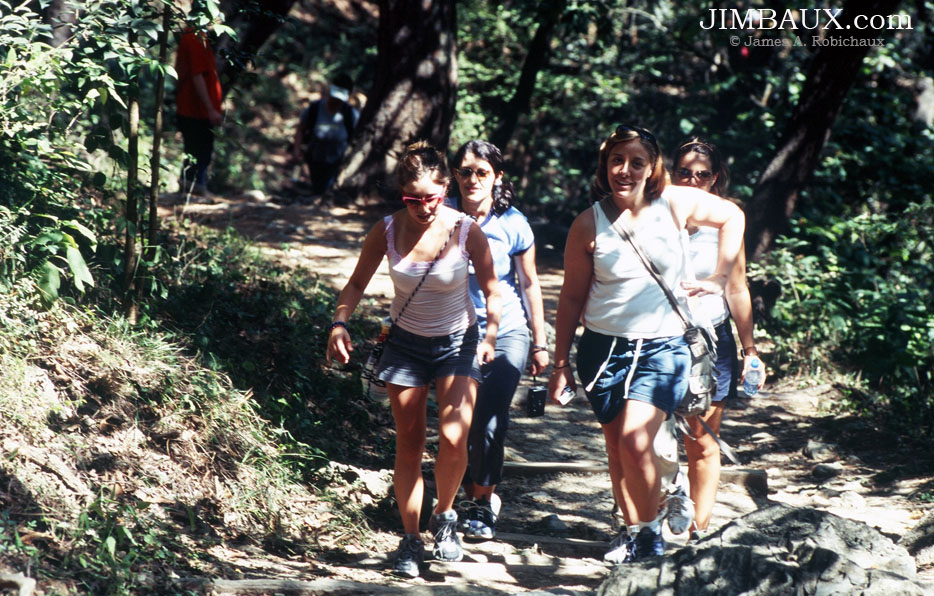 It gets cloudy up here, and this was one of the clearer days in the park.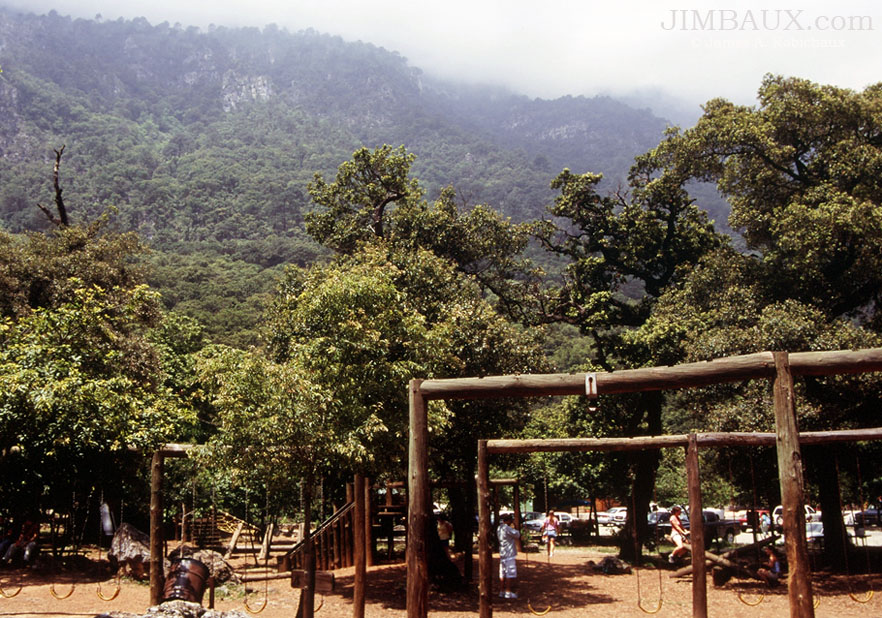 The views of the city from up here are good, but they are vexed by some industrial haze.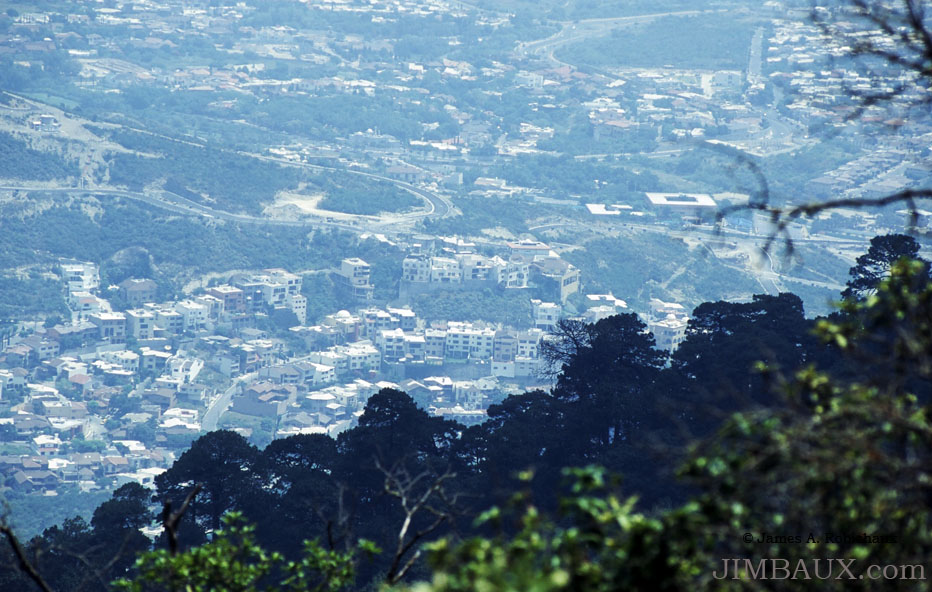 I don't know the name nor the purpose of that tall building in the middle, but I thought it to be kind of neat-looking.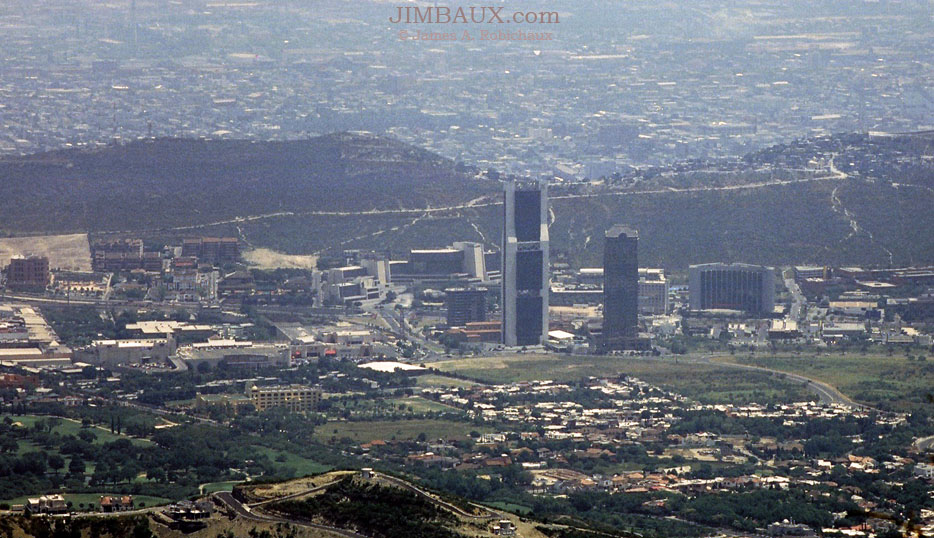 That was it.   I got worn out hiking.  I was not as in shape as some of the other participants, or my legs are not as strong.
There is an observatory at Chipinque; coincidentally, eight years to the day later, I was at an observatory back home to witness the Transit of Venus.
I returned to Chipinque on my own in January 2007 and made more photographs, including of the observatory.
Some Pictures of Campus
When we got back to campus, I had a few frames left in the roll of film.  So, I took the opportunity to record some scenes on campus, but as the filenames on these last two pictures indicate, I am not certain that these were taken this same day.  I am so glad that digital cameras now record not only shot settings but also times that the pictures were taken.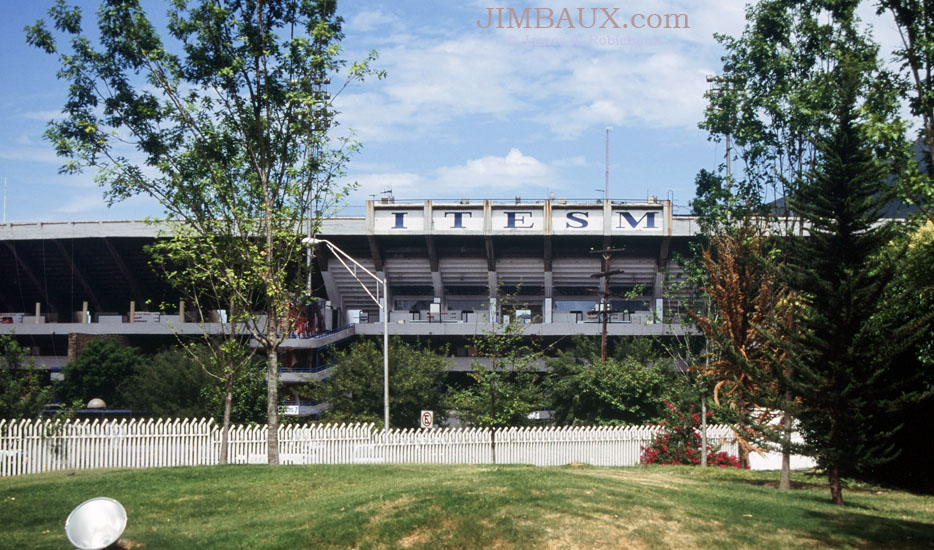 That is the ITESM football stadium, and I parked my truck in its parking lot to go to class every day.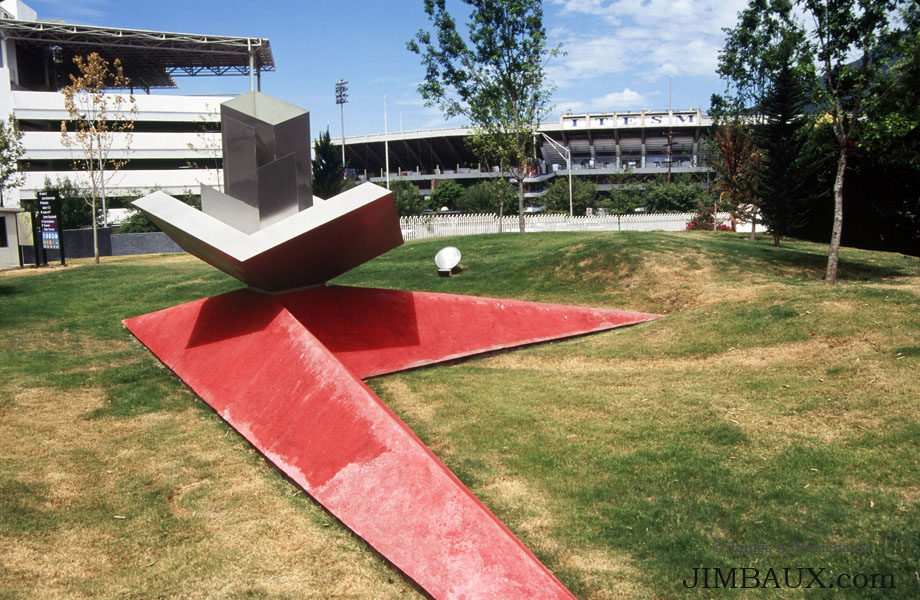 That's all.   We're off to a good start.
Jimbaux