[Jimbaux wants you to smile and pretend that he's not here.]
That's not an erroneous use of a double negative in the title of this post, my friends, as you will hopefully understand when you read the brief story below, but, if you haven't already done so, I implore you to check out what I think is a very big an important post from yesterday on the last ever railroad delivery to Valentine Paper, a very soulful post for me indeed, and it does plenty, I think, to explain as best as can be done, both photographically and in writing, my love of trains and railroads and essentially, therefore, who I am.  What you see below in today's post that I shot on my way back to Whoadieville the next day is, compared to the images of yesterday, not tremendously meaningful.
Only A Photographer Awaits This Passenger Train
Now you understand the reason for the selection for today's song (I hope.)  Here's the eastbound Sunset Limited slowing for its station stop at Schriever, but only the MNOHO-08, a photographer, and empty chairs await its arrival.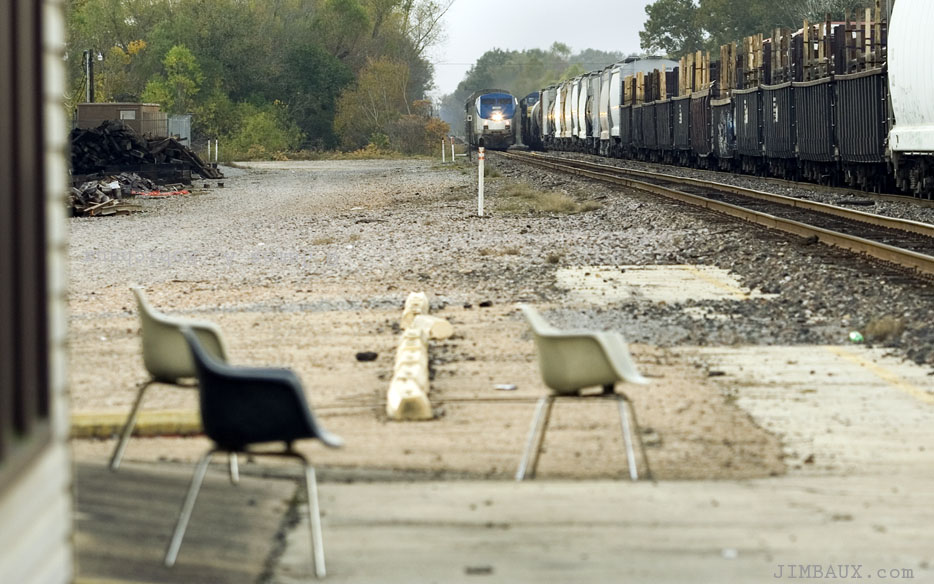 The MNOHO was a Union Pacific train that I really liked, as it consisted of so many boxcars and gondolas.  The MNOHO was abolished in late 2008 after the start of the Great Recession, and now the traffic that once moved in the MNOHO now moves in the MNSEW (which has those pipe gondolas) and the MCXEW.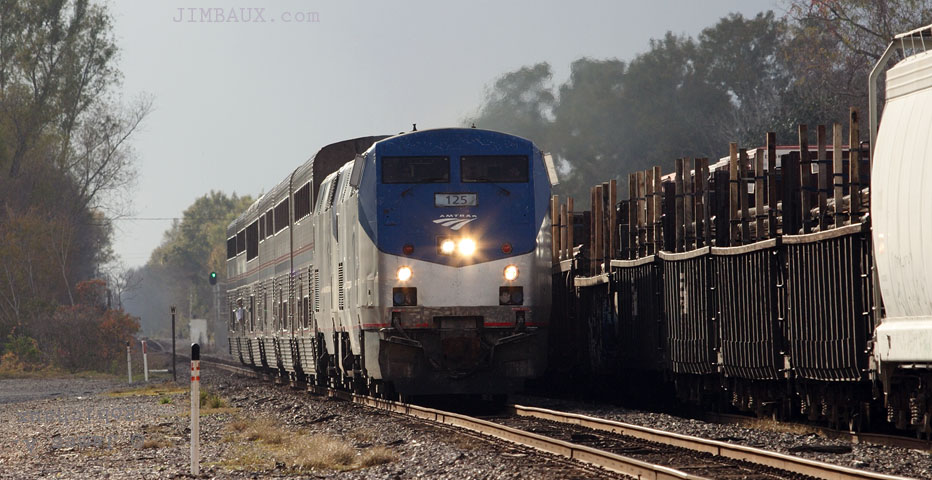 The fact that nobody is waiting to get on the eastbound Sunset Limited at Schriever should neither be surprising nor a cause for despair, as it is the last station stop – and a flag stop, hence the fact that the train in this picture only slowed and did not stop – before the train's terminus in New Orleans, but people do often get off of the eastbound train here.  Anyway, now that I have told you both that the train did not stop and why it did not stop, hopefully, the intentional double negative in the title of today's post now makes sense to you.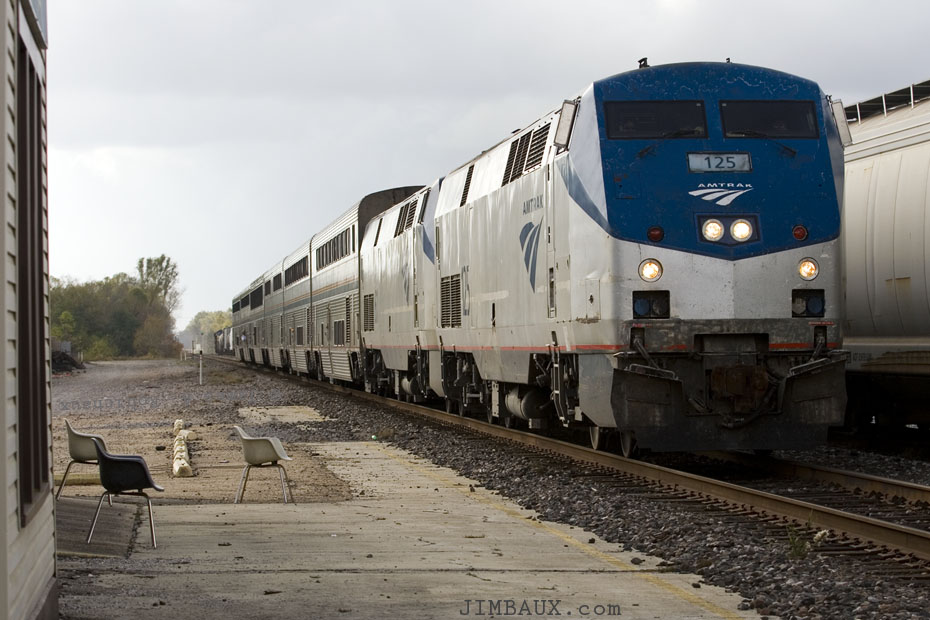 Maybe if more people in the Lafourche-Terrebonne-Assumption-St.-Charles area knew of this train's existence, maybe more people would ride it, but the fact that it's not a daily train is a problem too.  Do you see the conductor hanging out the window in these pictures?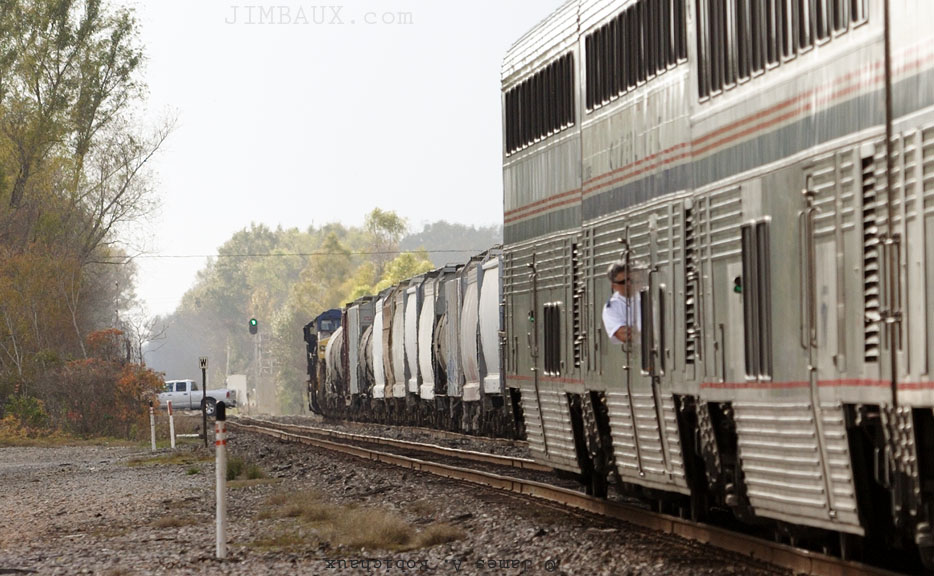 Care for a closer look, a crop of that image?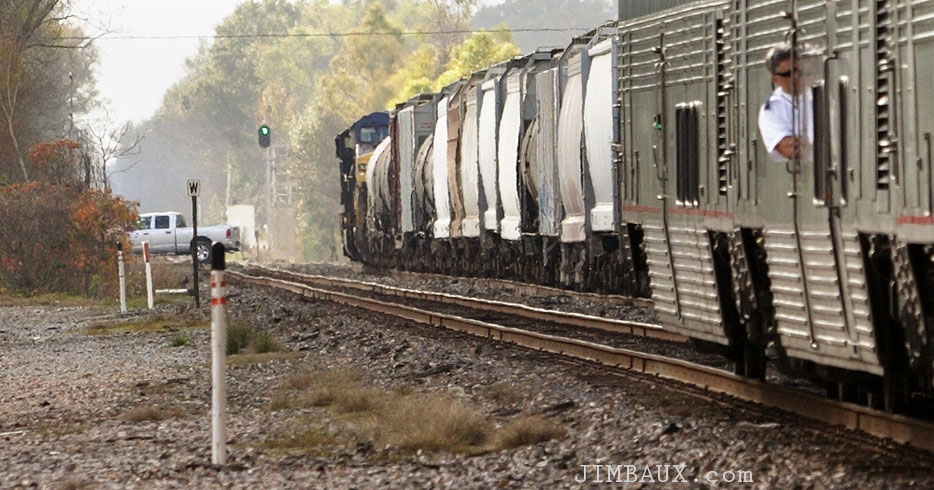 After the crew noticed that only a photographer was waiting, the engineer throttled back up, and the train rolled out of town.
While We're Here, Let's Take Another Look at the MNOHO
Oh, I should explain the name of the train too.  It's a "Manifest" (mixed carload freight) train from interchange in New Orleans (hence the "NO" origin station code) to the former Missouri Pacific Railway yard in Houston (hence the "HO" destination station code), Settegast Yard.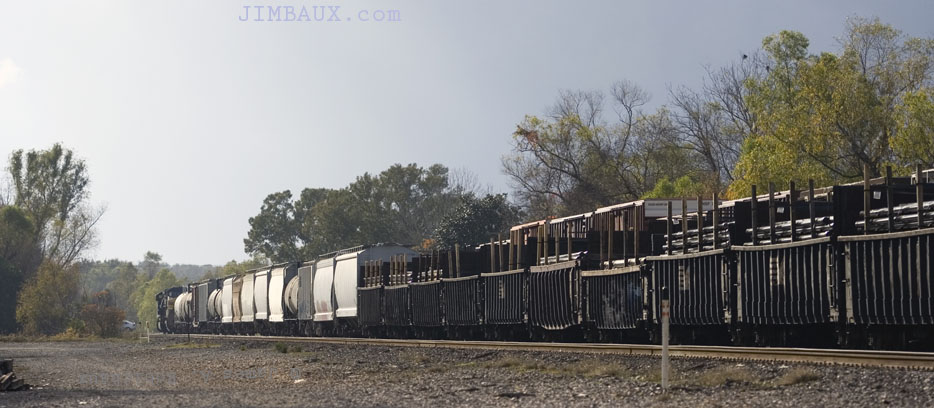 Yes, as is often the case when you see my pictures from the Lafayette Subdivision, I was on my way from Bayouland back to Whoadieville, having 'come home' to photograph the last ever railroad delivery to Valentine Paper and then attend a family function; yes, I would have indeed skipped the family function (unless it had been a wedding or funeral) had it conflicted with the last rail delivery to Valentine Paper.  If you think that that's a problem, can you please tell me what other time I could have witnessed the last ever railroad delivery to Valentine Paper?  If the Super Bowl really means something to you, and it does for many of you, do you think that I'd interrupt that and ask you to do some non-emergency thing for me?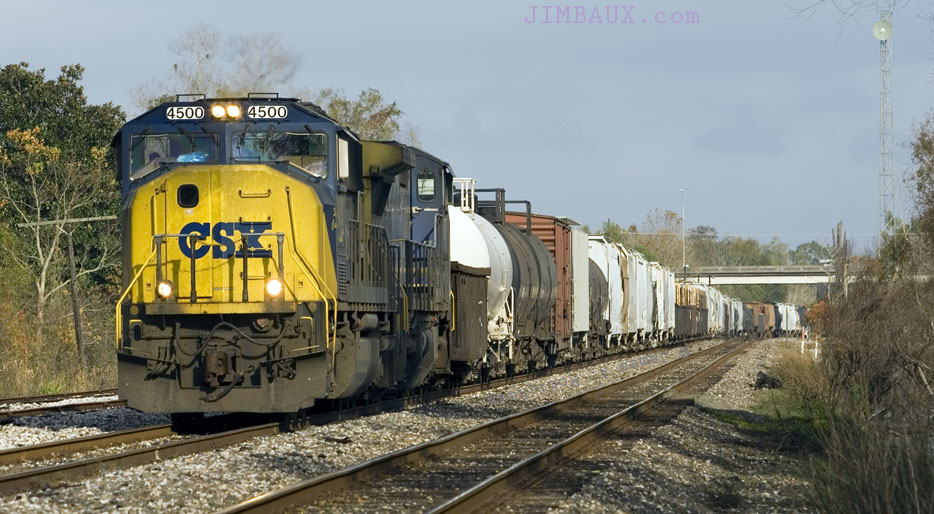 I don't quite recall what happened next, other than that I left and resumed my eastward journey to Whoadieville, just like the passenger train that I had just photographed, and, no, there's really no good way to get ahead of it from this spot except for maybe in New Orleans itself.  Anyway, I don't remember the MNOHO-08 departing.  Perhaps it was waiting for another train; else, I'd have probably photographed it a half-mile to the west at Horseshoe Road and maybe even six miles further at Chacahoula.  However, maybe I was in a hurry to get back to the city.  I don't know!
A Pause At Paradís
I made a brief stop at Vallier, where LDRR 1850 was parked with a tank car.  I don't know why there were two L&D locomotives this far east (you just saw the 1508 leading the last delivery to Valentine Paper the day before), but perhaps the 1850 had had some sort of mechanical failure, and I do remember that for a time, there were two crews based in Schriever, one of them temporarily, for a sudden but temporary spike in the amount of work to be done there; perhaps the multitude of LPG tank cars spotted at the gas plant is evidence of that.  Note, too, that the below picture is a self-portrait.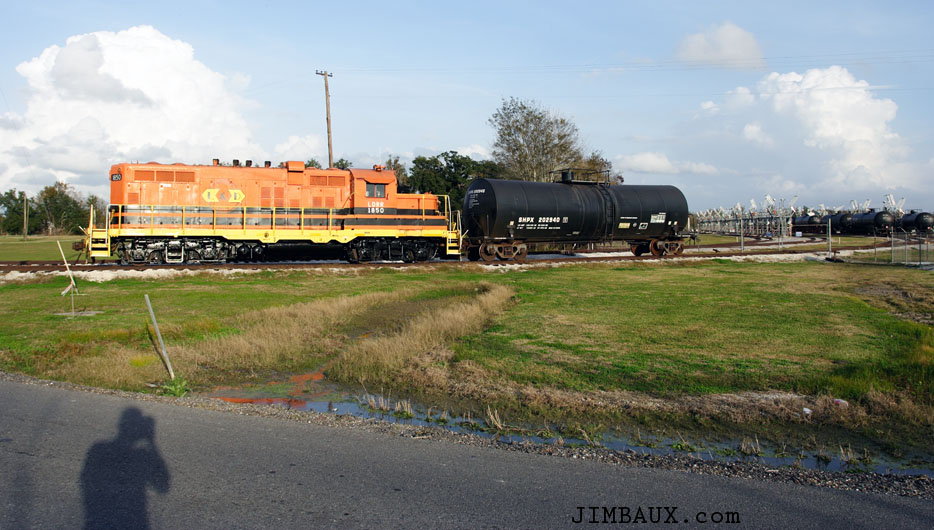 I had also known that I was approaching the 25,000 mark on my camera, and I just rather stupidly wanted to get past that fake milestone.  Since my camera only numbers pictures with four digits, and since it skips right to 0001 after picture 9999, it meant that the second picture number 0001 was actually the 10,000th picture and that the third picture number 0002 was actually the 20,000th picture, meaning that what my camera recorded then as picture 5002 was actually the 25,000th picture taken with it.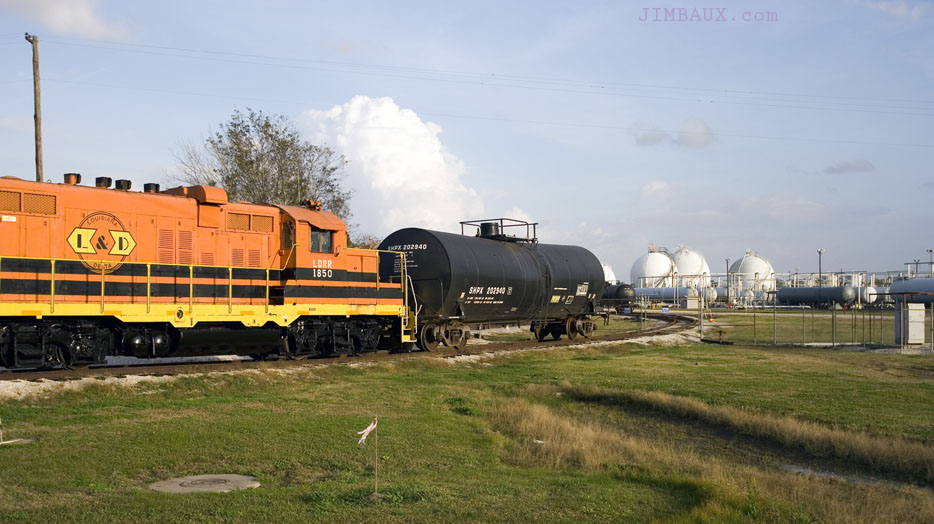 Yes, it is indeed lame, but considering what I had done with my camera the day before, my heart was content.
Merci,
Jimbaux