[Jimbaux done finally found his way home . . . home . . home . . home.]
Take Me Home
Yeah, I used that same song, appropriately, in a post in August that includes some of my best work on the Lafayette Sub.  Today's post, with pictures that I took on 8 January 2007, the day after I returned from Mexico, includes pictures that are different but that I don't think are nearly as good as those in August.
MSY To Bayouland . . . Then Bayouland To Woadieville
I seem to recall that I brought my truck to the farm and then had a family member or friend drive me to the New Orleans airport from that trip, meaning that upon my return, I had to go back to Bayouland to get my truck before I returned to New Orleans the next day to go to work.  The pictures in this post are the pictures I took on that trip back from Bayouland to Woadieville.
You might recall that nearly two weeks before, the day before I left to go to Mexico, I took some pictures of L&D action on the Lafayette Sub with The Cajun Porkchop, including at Raceland.  So, it's appropriate that my first train shot upon repatriation was this, and the CF7 is gone too.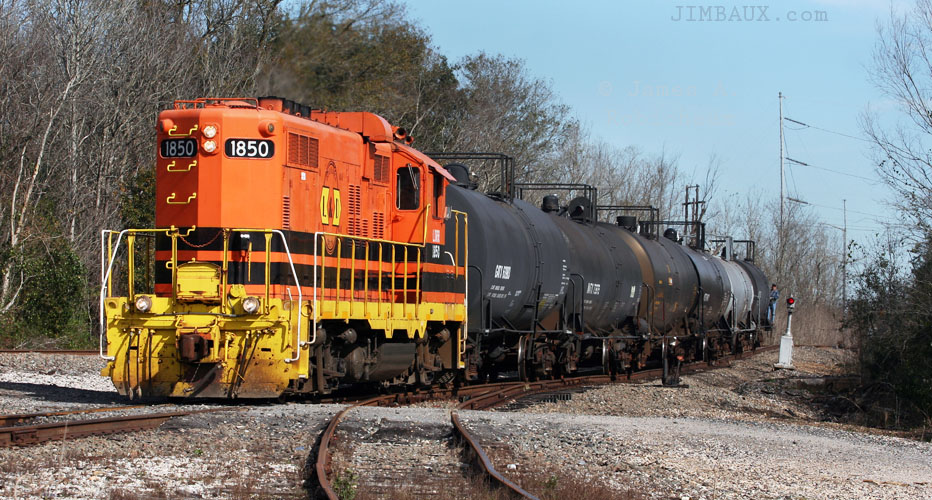 The next thing that happened was that Amtrak's Sunset Limited came through, and I got a picture of it.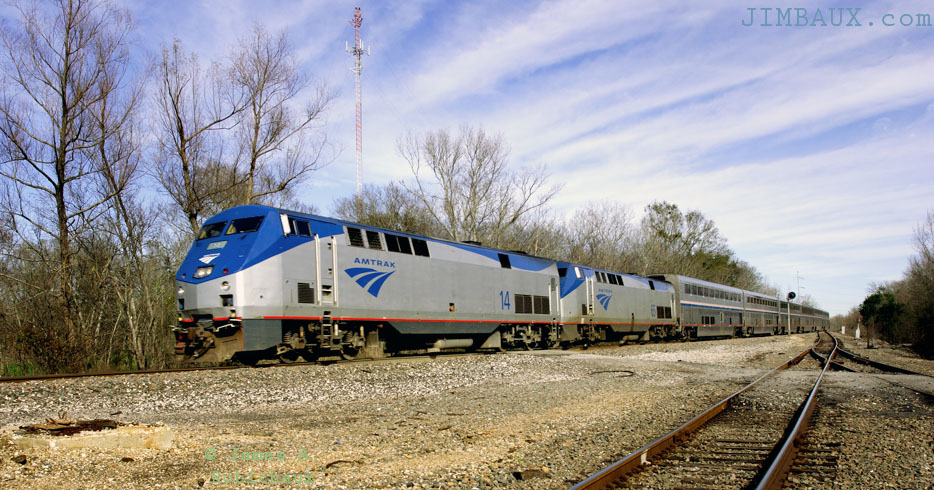 Well, that's okay.
Chip
Right after the #1 came through, the UP's Morgan City Local came through behind the 1885, a B40-8.  I like those things, but this is the biggest GE I can ever remember being on this train.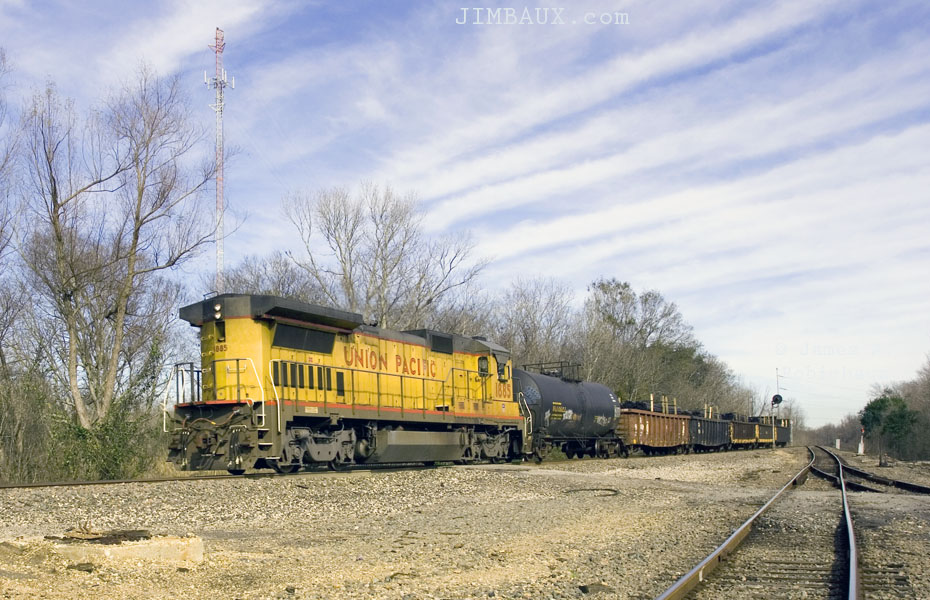 Those cirrus clouds are cool, but this is not my best shot of that train, and it's not a great shot at all, which should tell you why I don't care to show my shot of the #1 here.
L&D
I found the 1850 at work.

I'm not sure what the L&D was doing hauling this pipe around, but can you see the BNSF train in the distance in the background?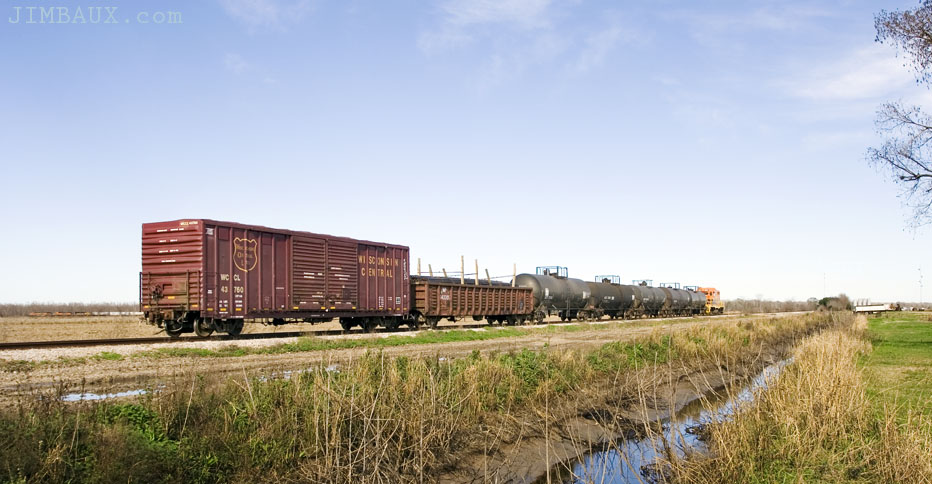 It's obvious that this train had shoved down the west leg of the wye judging by how the locomotive is now facing the other way.  I guess the boxcar was from Valentine Paper, which closed less than a year later.  I really miss trains on that branchline.
Back To The City!
Now, I'm back in the Big Easy, and I stop by the KCS yard.

Shortly thereafter, we see a lone BNSF locomotive making its way up (or down) New Orleans Public Belt Railway trackage at the very end of St. Charles Avenue.

I had confused the above shot for the one I took three-and-a-half months before the night the New Orleans Saints defeated the Atlanta Falcons in the first Saints home game after Hurricane Katrina.
That's enough for now.  I wish that I cared, or that I didn't care, or something.  I don't know.
Jimbaux