[Jimbaux will make you his someday . . .  somehow, somewhere, someway.]
Yeah, and I associate Kenny Wayne Shepherd with the KCS's Gulfport Subdivision for some reason.
What A Difference Each Year Makes
On Monday 26 April 2010, I took these pictures as I was out with a pal on the KCS's Gulfport Subdivision between Gulfport and Hattiesburg, Mississippi.  Not much later, a federally funded project to replace the old jointed rail and install continuous welded rail for higher speed trains would commence.
The Magnolia State
Here's is the northbound Gulfport Turn on its way north toward Hattiesburg from its base in Gulfport.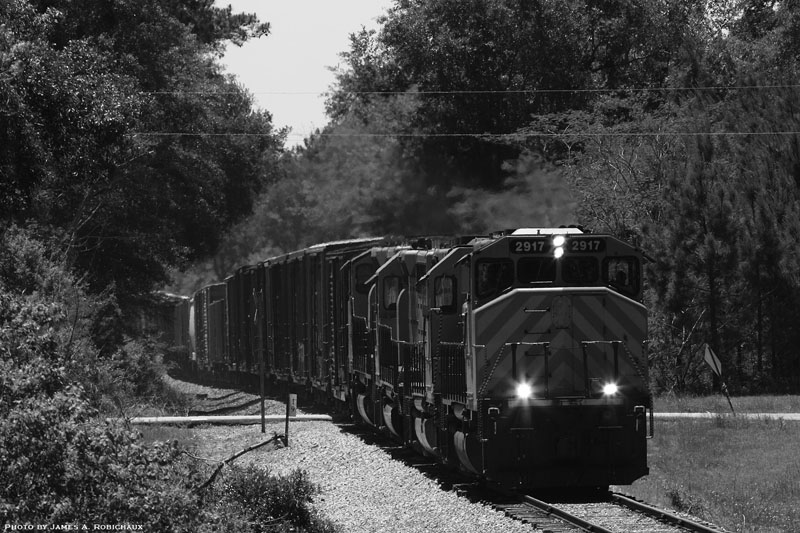 Here's the overhead shot at Perkinston.  I erred about a year ago when I said that taking this shot was a good way to a few inches shaved off of one's rear end.  That's true if you're shooting in the other direction from here.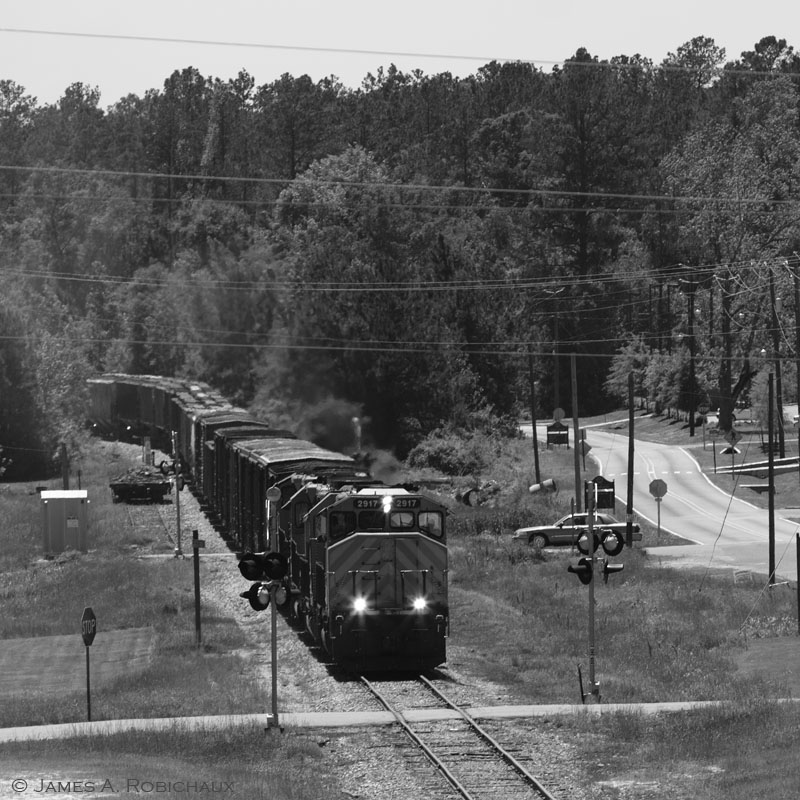 And here he is a few seconds later as he inches closer.  Elevation makes a train shot great!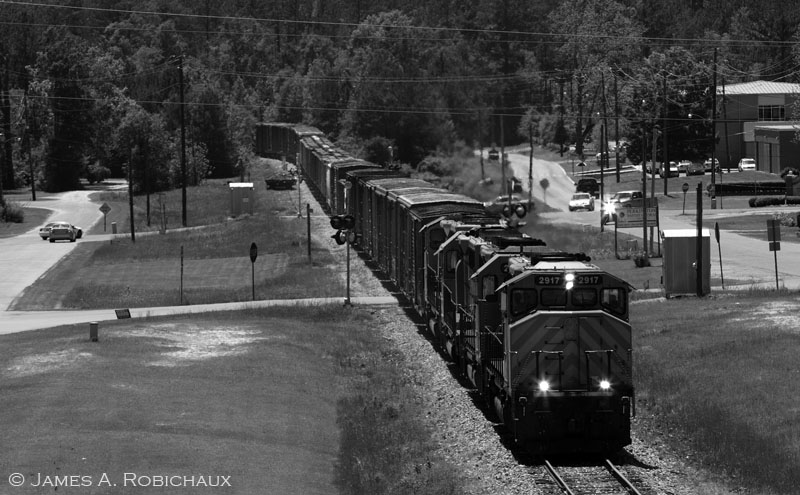 We had a long, grueling wait for him switching at Wiggins, as seen below.
After that happened, the front end coupled back to the train, and the train started moving forward.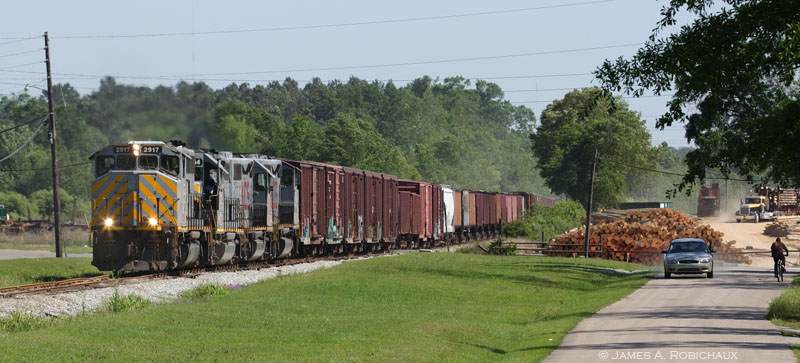 Perhaps an hour later, here is the front end of the train near the south end of Brooklyn.

Yeah, it's different, and different is good.
Jimbaux