Hello, and welcome to the February 2011 Sampler. This will be brief, unlike the "January 2011 Sampler" essay, which I hope that you enjoyed, with its both quantity and variety of images.
I have only three images for you today, all from late in the month. Some of my images from that time are lost, a function of the chaotic time of my life that that was.
Tuesday, The 22nd
As seen in my "Snowy Bowie" post from that time, here is a parked CSX work train in the snow on the Popes Creek branch in Bowie, Maryland.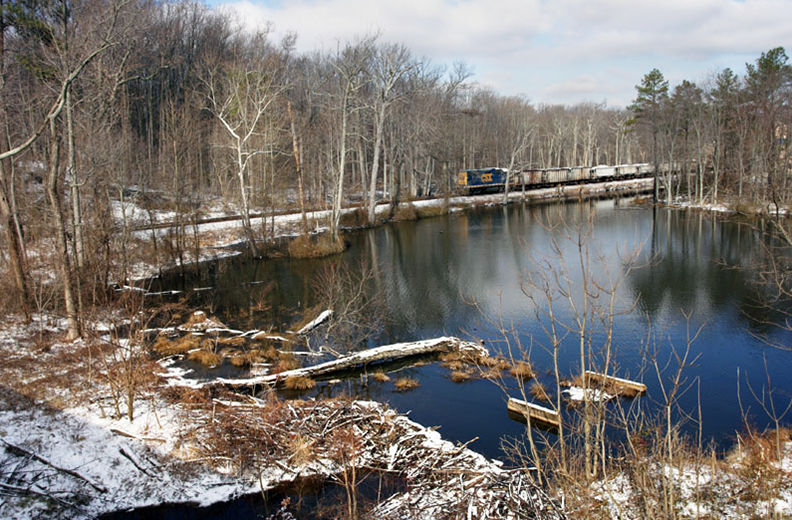 The Popes Creek line is a former Pennsylvania Railroad branch not far east of Washington, DC.
Friday, The 25th
Here, from my "Friday At The Key Bridge" post, is a view of the Watergate Complex, the Kennedy Center, and the Washington Monument from a building in Rosslyn, Virginia.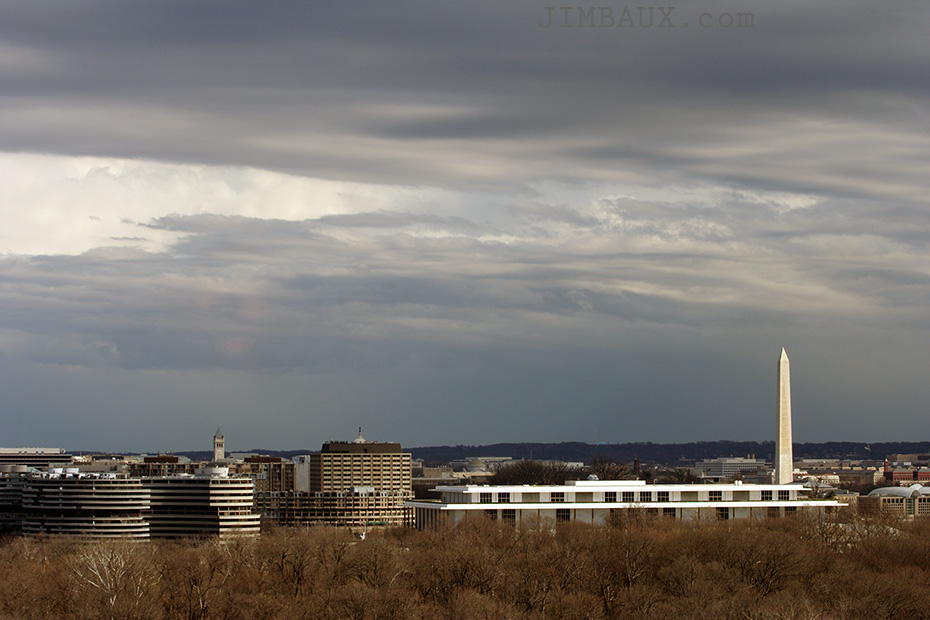 That is among the best images that I got in my six-month foray in the area.
Sunday, The 27th
I went, on Sunday, south of Baltimore, along the western bank of the Chesapeake Bay, and here is a shot in Pasadena on Springdale Road.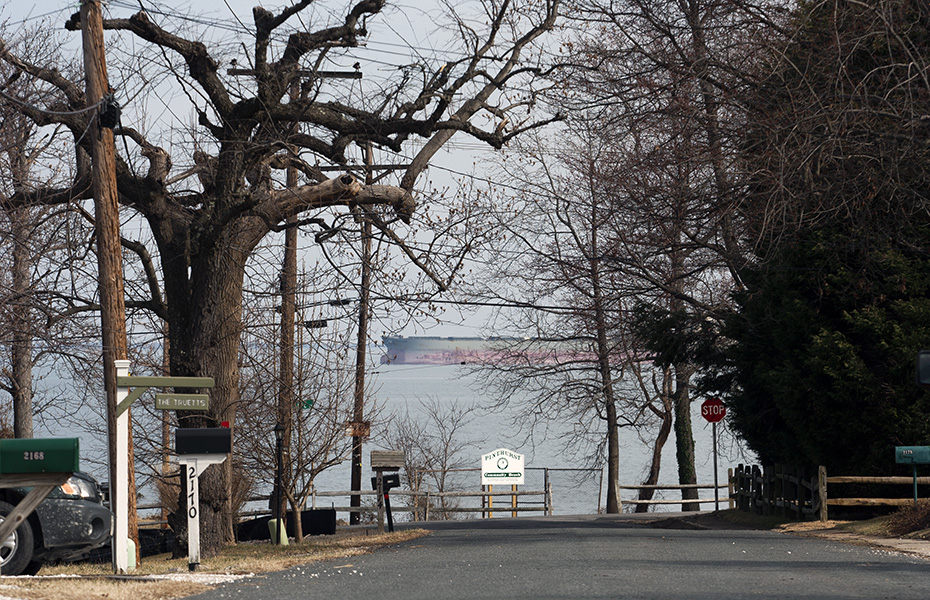 Note the ship in the distance.
That's new and interesting.
That's all.
Jim