Today is Wednesday 29 January 2020; two days from now, I will permanently move out of New Orleans.
I awoke today in New Orleans, made a trip to the homestead with my truck loaded with plenty of my stuff, and returned to New Orleans this evening after getting a couple of new train shots today.
On my way out of town, I stopped to take a picture of Bayou Saint John under interesting atmospheric conditions.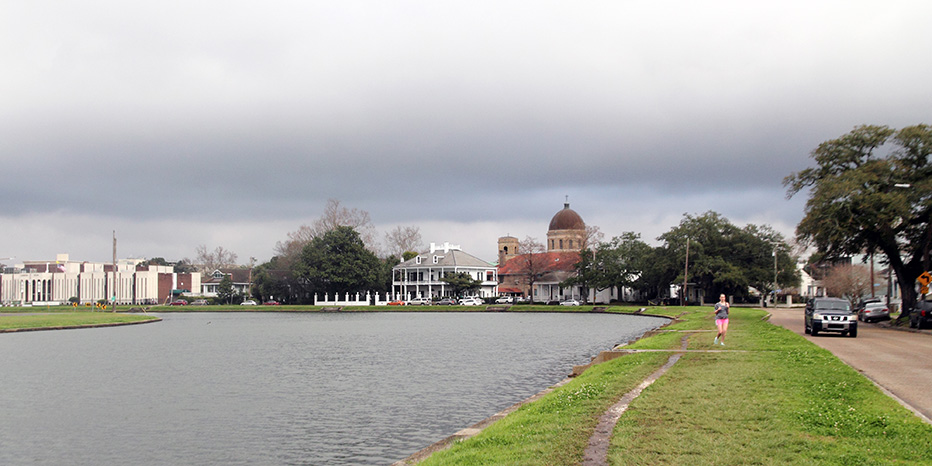 I like that. Let's see the historical marker that stands right here.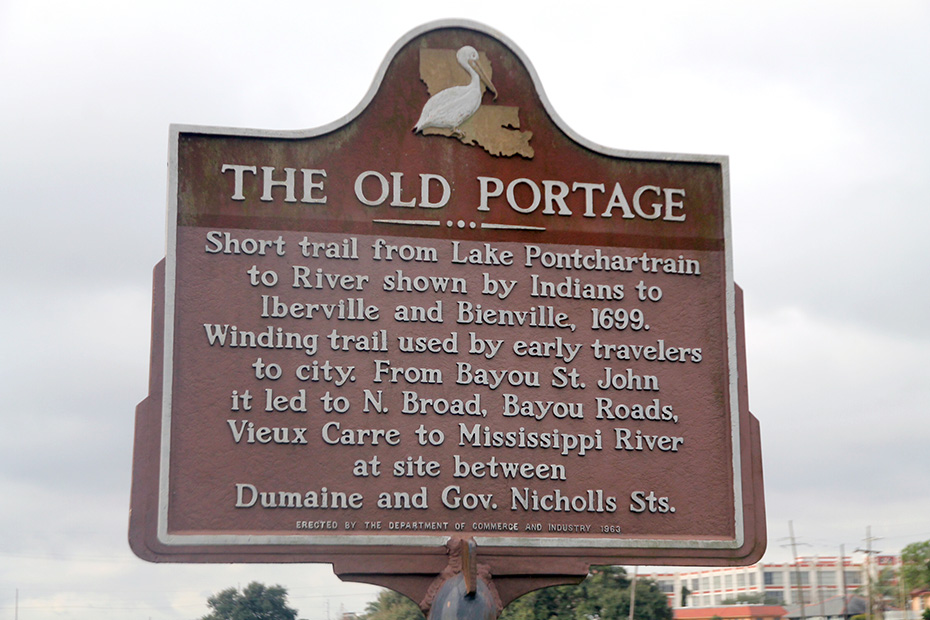 I wish that I could spend more time here, but I am okay with leaving, and my recent factory-school experience near here has left me uncomfortable with being around here.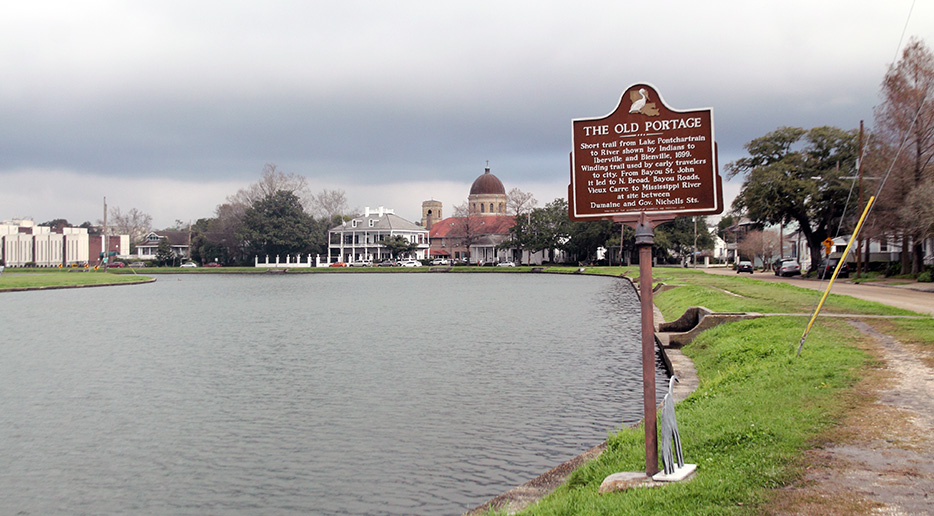 The time has come to go, in so many ways.

This morning, I did like I did on Saturday and forgot that the Saint Bernard exit goes only one way; I think that I was trying to go east to catch some foam action before going west and that I ended up deciding to just go west once I realized my mistake, but I can't remember, and it doesn't matter!
For the second consecutive day today, I ate breakfast from the Taco Bell in Boutte. I am looking forward to healthy eating starting next week. This is also very stressful.
I got gasoline at the Walmart in Bayou Vista and then went inside to go to the bathroom. I suppose that, while in there, the westbound Amtrak Sunset Limited passed, because I then saw it when I was driving up the Bayou Sale overpass, where it met an eastbound BNSF Railway manifest train.
So, I was in position to get a shot that I have never before done but that I have had in mind ever since I saw the UP New Iberia Turn that I was chasing on September 9 in this broadside view.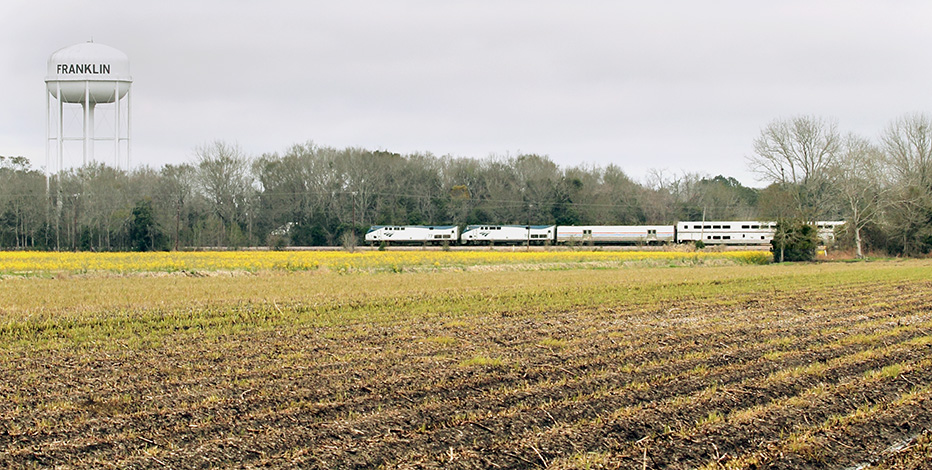 That's okay, I guess, but it would be better with better lighting and perhaps even a train moving in the other direction.
Next, 16 minutes later, after the #1 met an eastbound unit crude oil train at Baldwin, I got him at another new shot, this time at Moresi Road east of Jeanerette. To my great surprise, I had a couple of minutes to spare before the train showed up.

This is not the first time that I have shot at Moresi Road, as I first did a shot from the road back on September 4 and then got the UP New Iberia Turn there five days later on that aforelinked chase of that train on that day, but it's the first time that I do this broadside shot far away from the track, and I like it!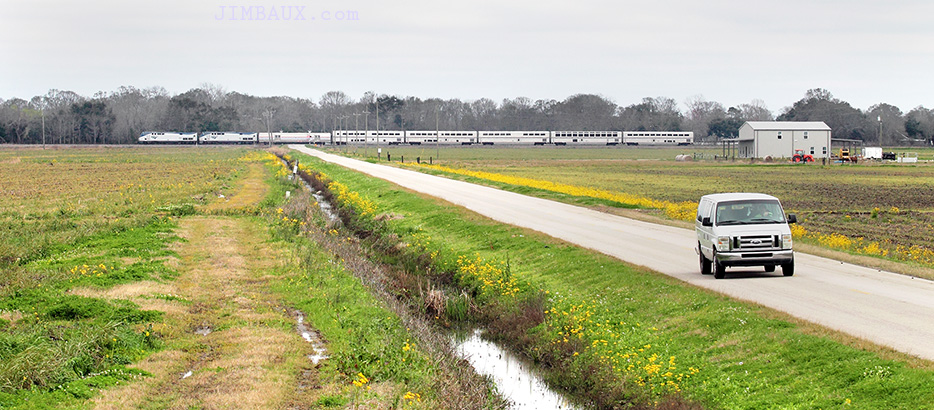 I like it!

I have a strange relationship with the Amtrak Sunset Limited, having seen, chased, and photographed it so many times in my life across southern Louisiana (but especially around Schriever) and yet having ridden it only once, on a school field trip in the second grade.
Had it been any more wet here, I might have gotten stuck!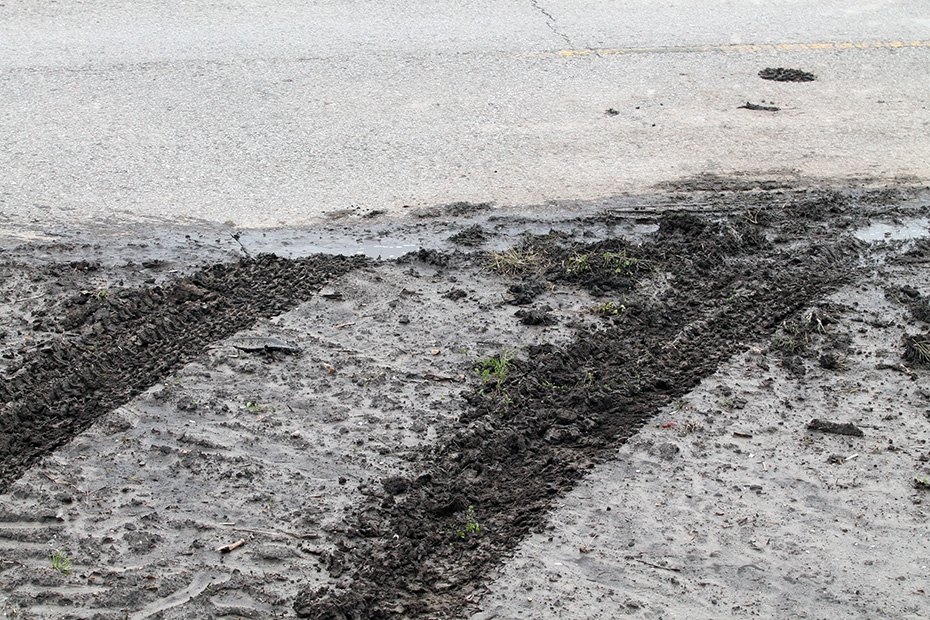 I then went straight to the homestead and unloaded the truck, probably very quickly, because I wanted to return to New Orleans as soon as possible, except that, on the way back east, I swung by the rice mill in Abbeville and saw the two cars brought there one week ago today still there and the old grocery store building being dismantled.
Every photograph is a specific view of a specific place at a specific point of or interval in time, but that understanding is more to be appreciated when I am making a typical scene like this that includes a process that will last only for a few days, as the dismantling of that structure is.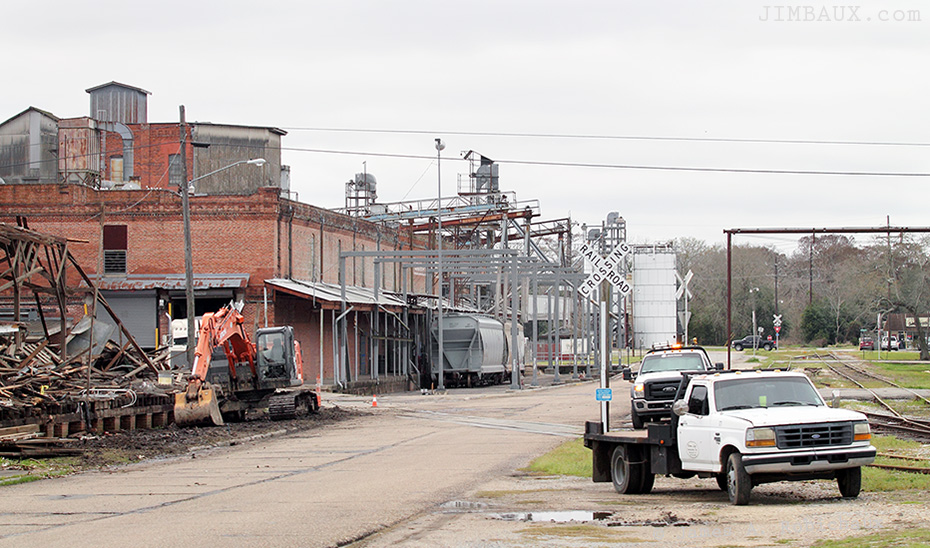 On my way back to New Orleans, I stopped in Morgan City to see if anything was there, and I photographed the stub of the old loop track open.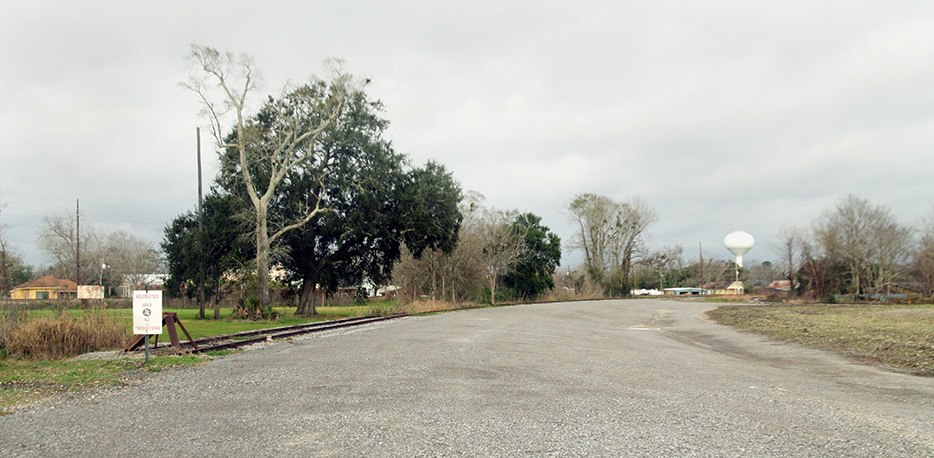 I have yet to see any freight cars spotted there.
Back in New Orleans, I attended a meeting about the Green New Deal. It was pretty good and informative, but I heard some things said – "When we know there is plenty of money at the top," "We know that we have the money," "poor people pay more taxes," etc – that signify why we can't have a Green New Deal, why modern progressivism and liberalism are broken.
I also learned when I returned to the city that I have another month in this place.
Or do I?
My back is feeling better, which is great news, especially considering everything else.
I just realized that the move that I'm doing now is very simply a continuation of, and unfinished business from, the move that I did last year.
I had a fish poboy.
My time in New Orleans is coming to an end.
Peace.
Jim