I had to go west this morning, Monday 20 January 2020, because I accidentally left my camera bag with the newer camera in The Duke's automobile.
Almost there, I used the old camera to get some shots of the hopper cars at the Farmers Rice Milling Company facility.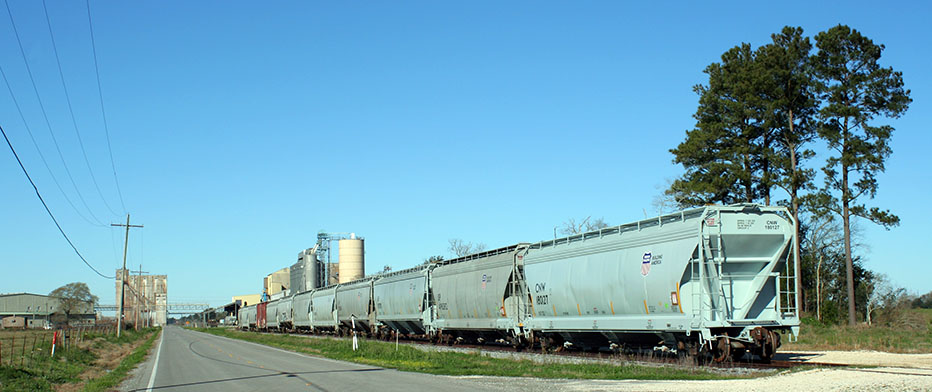 This track is basically the old Missouri Pacific Railroad mainline into Lake Charles.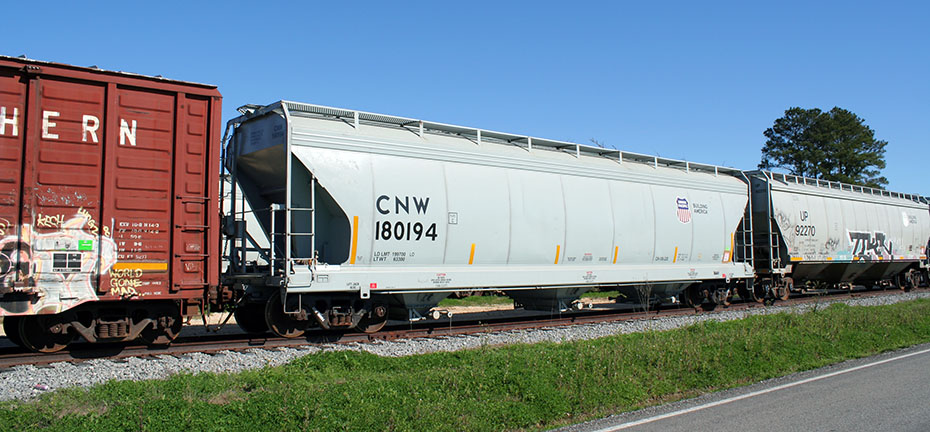 It was bypassed sometime between the middle of the 1950s and the late 1960s when the nearby airport was expanded.

It would have been interesting to see actual MoPac trains here.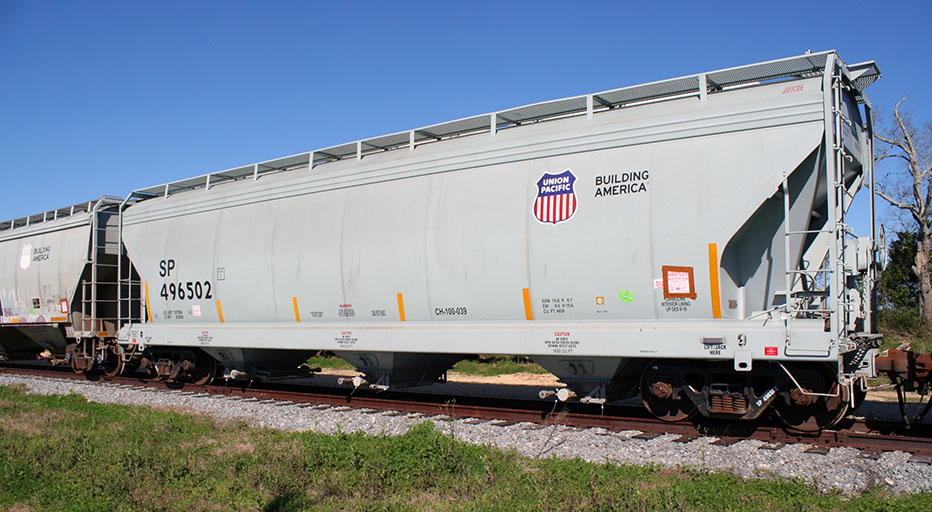 I like ungraffitied UP hopper cars.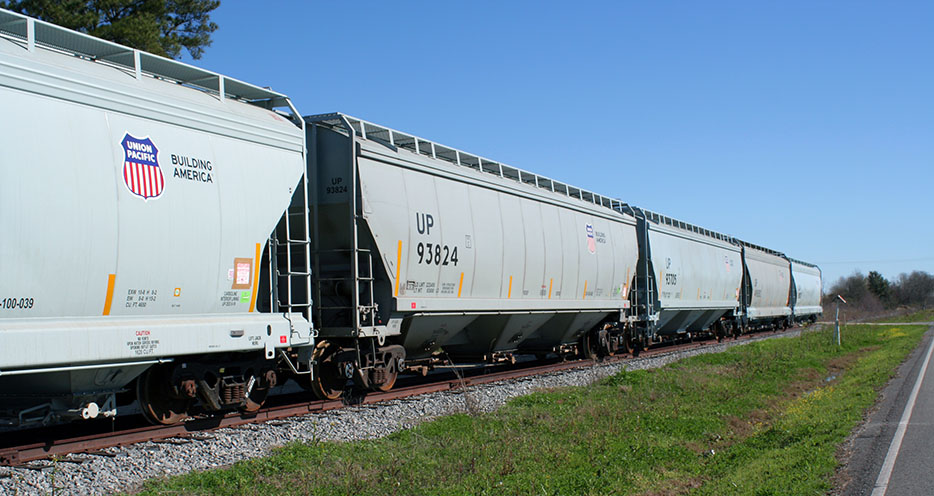 So, after securing the bag from The Duke, I left to return eastward and stopped along the old port district branch toward Grand Lake and got some pictures.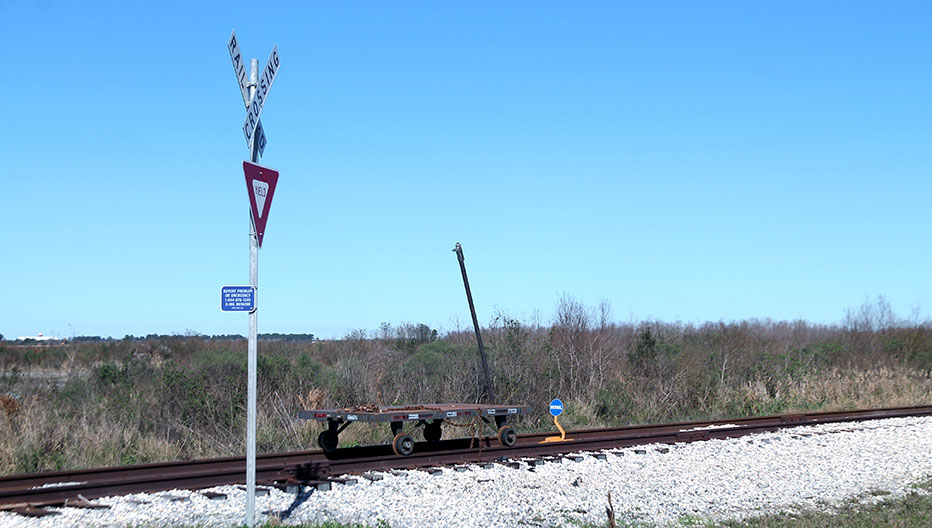 This area reminds me of the lower Rio Grande valley, like in northern Nuevo León, though more humid.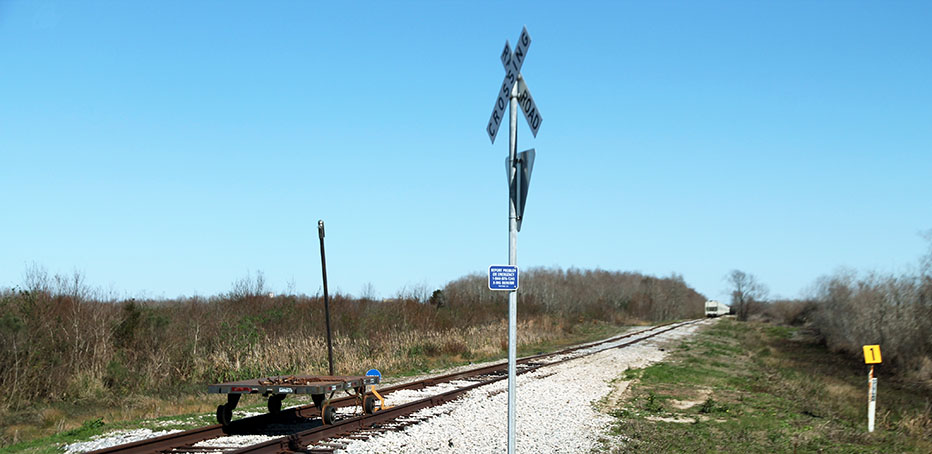 I don't know what is happening here.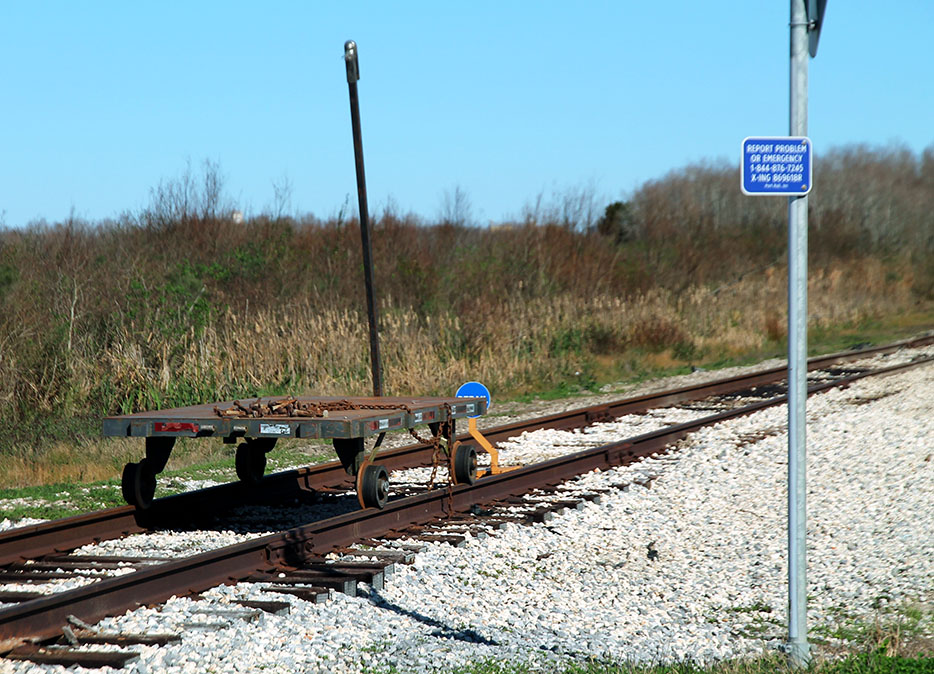 I don't know what it means.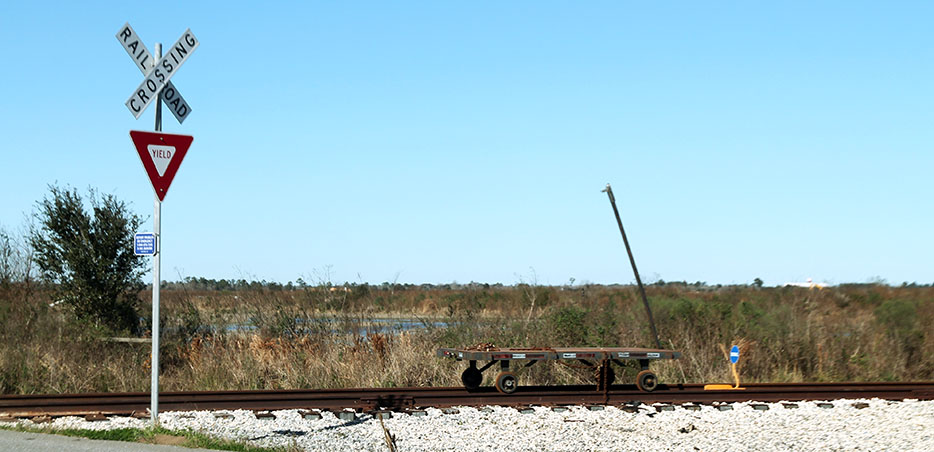 I don't know what anything means, really.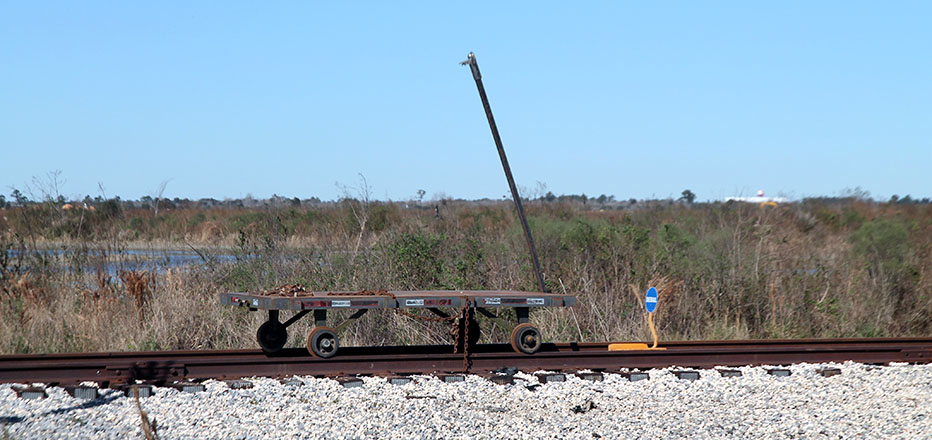 What I do know is that I got to Iowa and got my first train pictures in Iowa (the Louisiana town, not the US state.)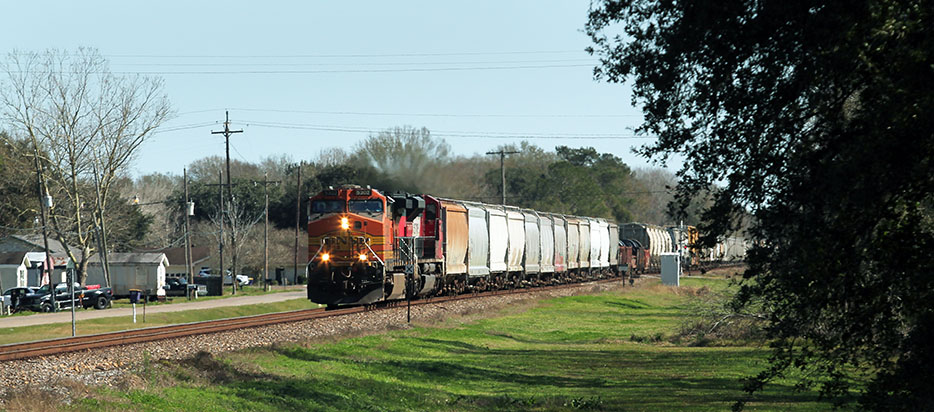 I am at South Bowers Avenue.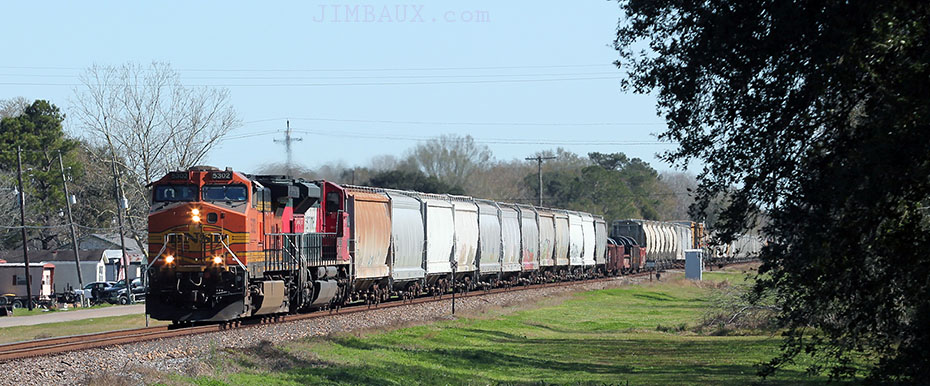 I also think that this is the first BNSF Railway train that I photograph in 2020.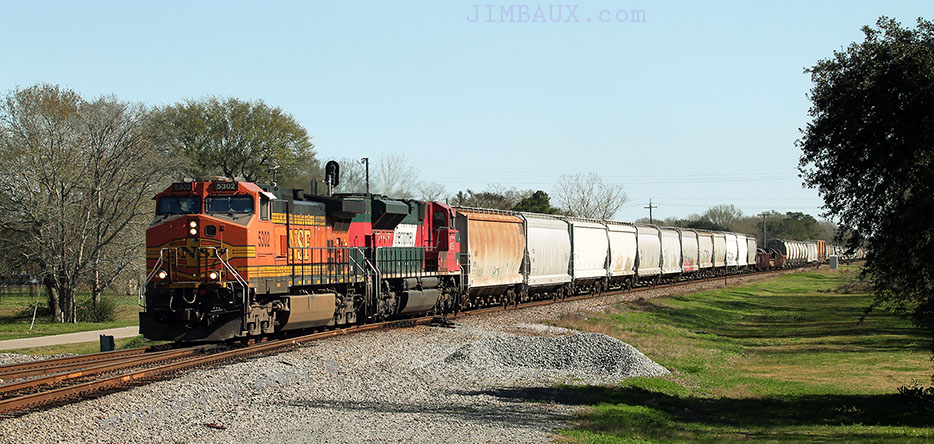 It's also the first BNSF Railway train that I have photographed from the ground in months.
Hey, look, gondola cars loaded with coils!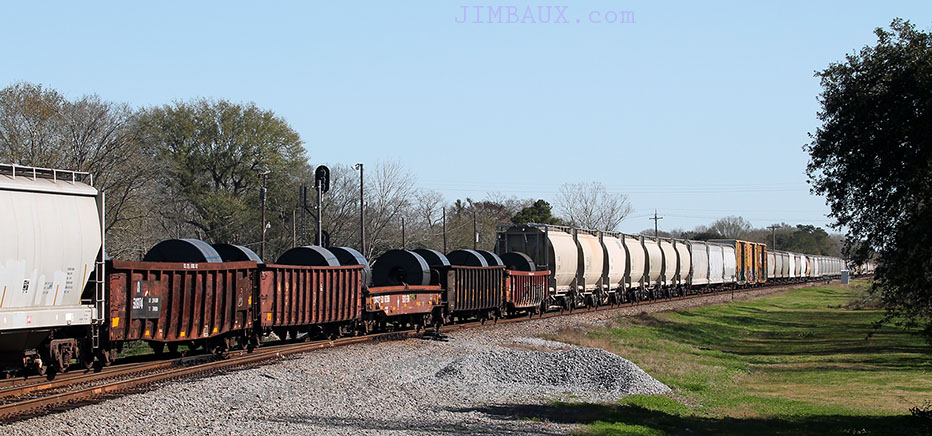 This helps make the train interesting-looking, especially in an era of boring-looking trains.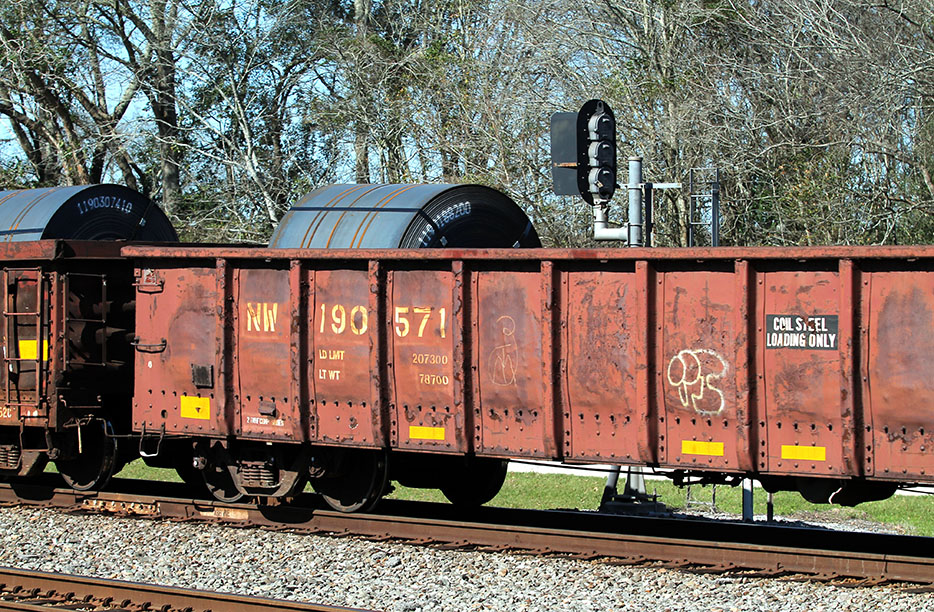 I wish that there were more Norfolk & Western cars out there.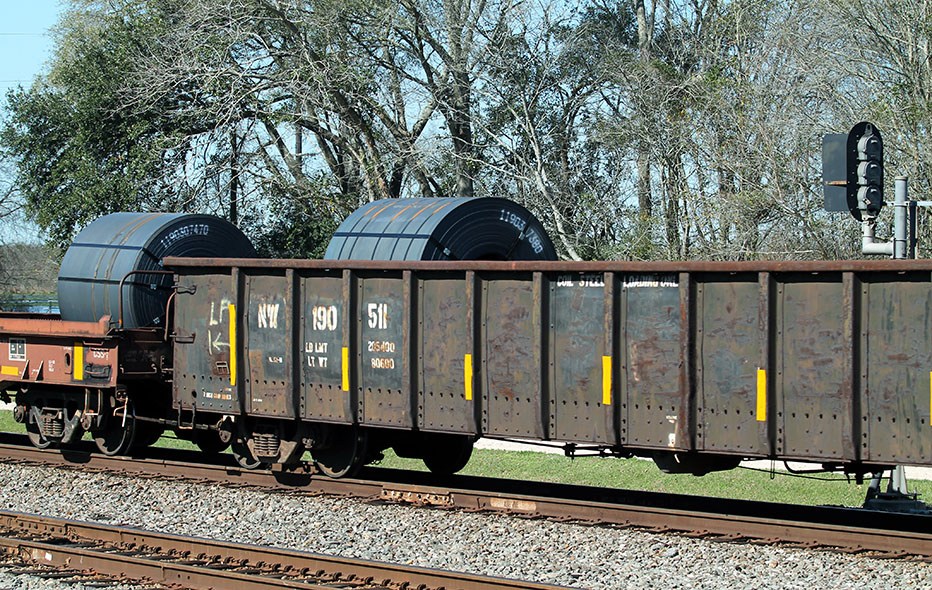 This is a view eastward toward CTC Iowa Junction, where Union Pacific Railroad ownership of the former Southern Pacific Sunset Route ends and BNSF Railway ownership of it begins.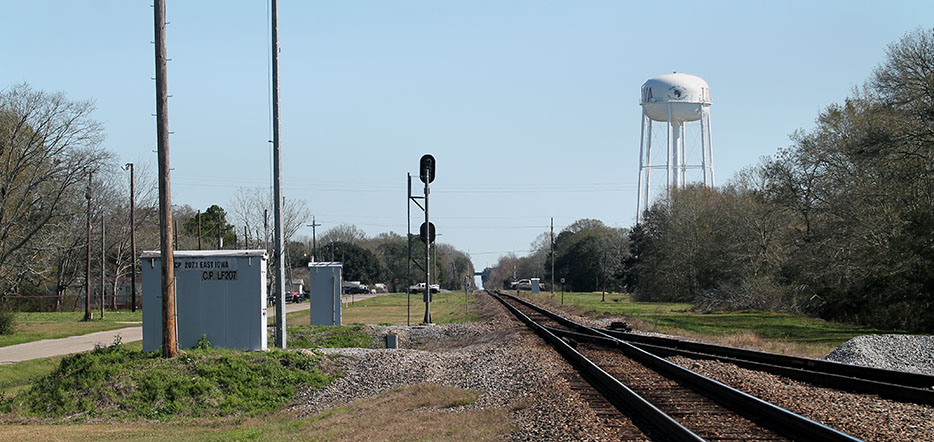 Moving eastward, we see an increasingly-rare Santa Fe Yellowbonnet locomotive at the BNSF Railway yard at Lacassine.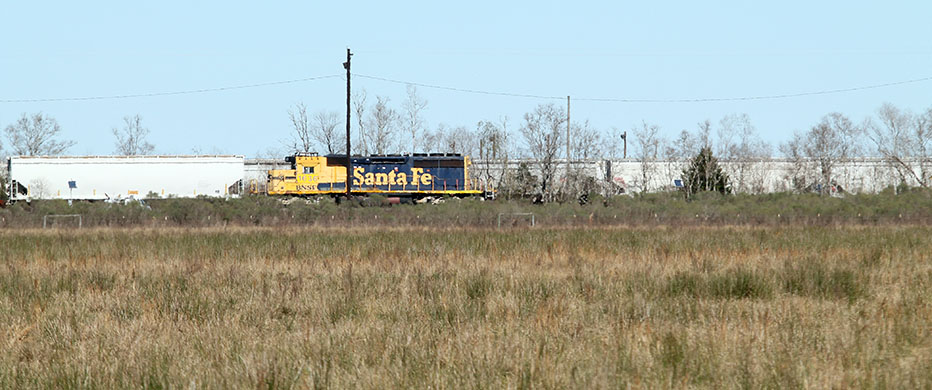 My plan, especially now that I don't have a functioning radio scanner anymore, was to find some place to photograph Amtrak's westbound Sunset Limited, and I did.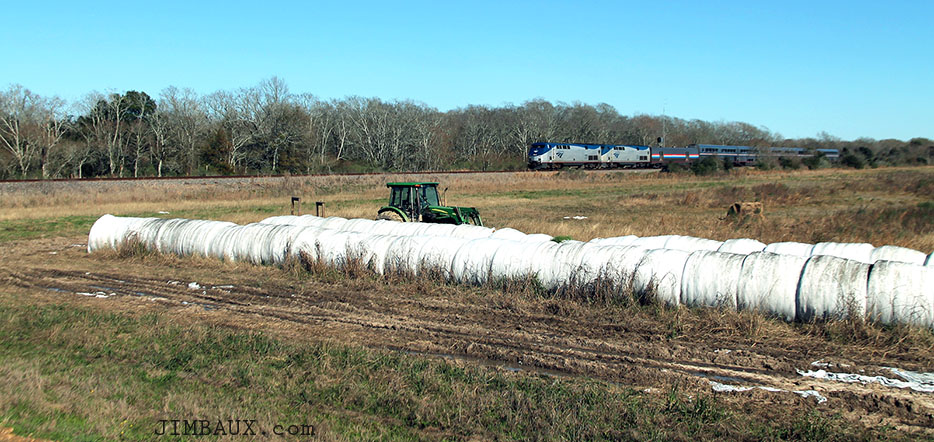 This is at Connie Road west of Welsh.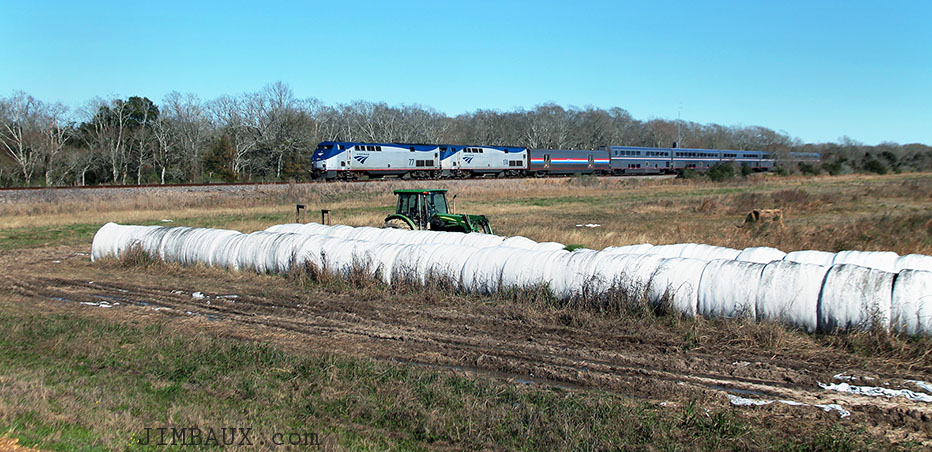 I had to wait there a long time because I got there well ahead of the train's projected passage time based on its schedule of stops at Lafayette and Lake Charles, and the train was running late.
I was hungry and had little water with me and spent the time waiting walking along the road, which is fine, because I needed a walk.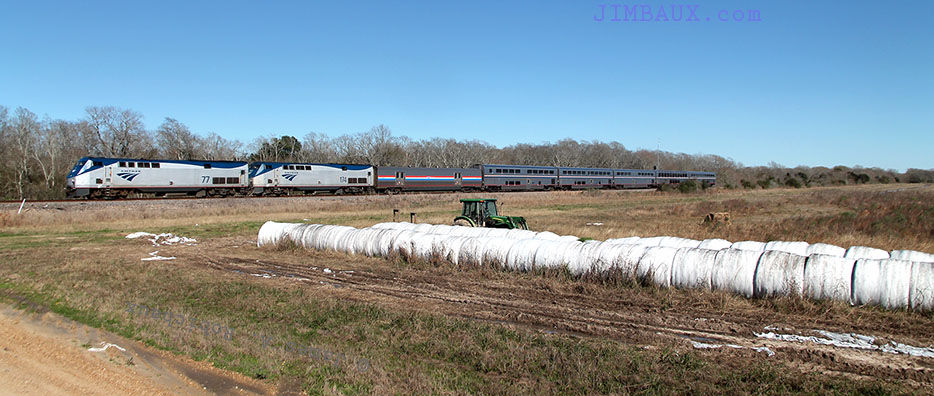 And that is all, and that's okay.
Jim