Today is Saturday 4 January 2020, and I went eastward from the homestead to New Orleans in preparation for heading east to Mobile tomorrow, one of the last chances that I get to do this now that this is my final month in New Orleans.
Here is the LDRR 1500, the last CF7 on the Louisiana & Delta Railroad's roster, along with some other locomotives in New Iberia.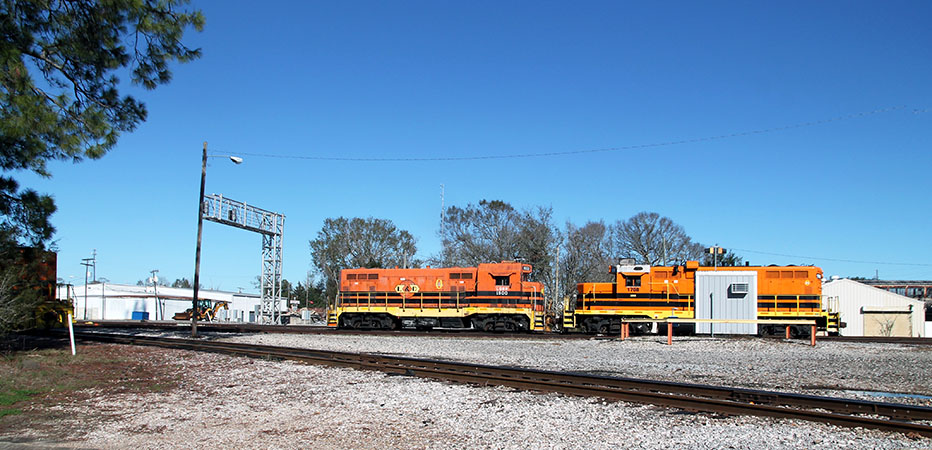 I really miss these things, and I really miss the silverish paint of their undersides.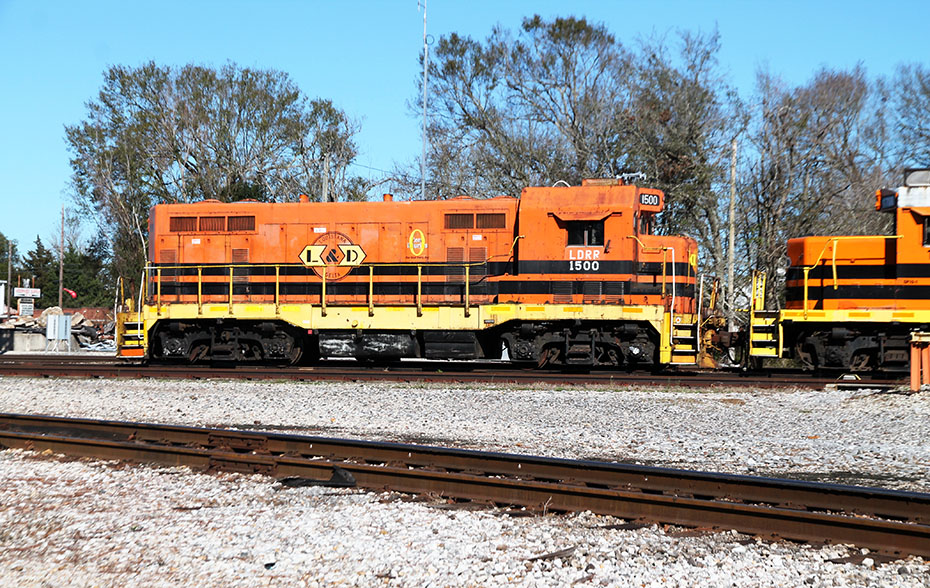 I saw plenty of carbon-black hopper cars in New Iberia, but no cars for the Abbeville rice mill there today.
Here we are in Morgan City, with this newly graded and graveled area next to what is left of the loop track.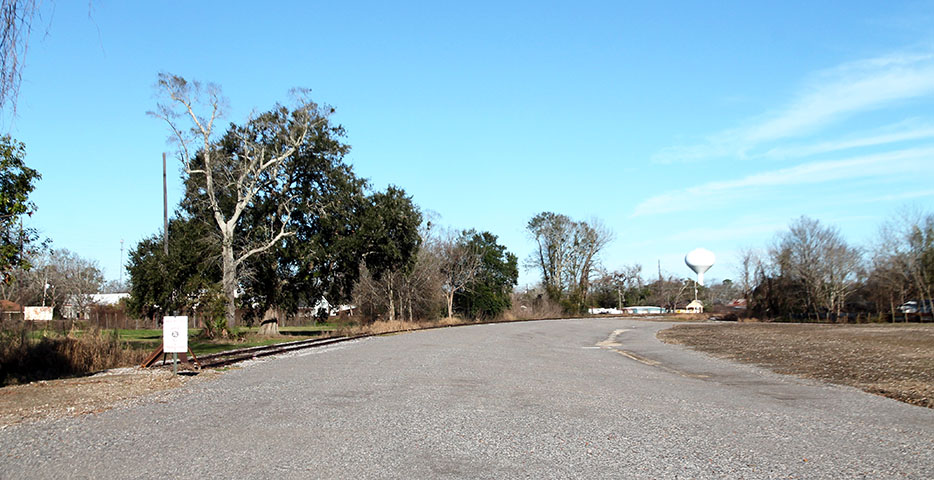 I didn't see any plate steel hopper cars on the port track a little bit to the right, as I did a month ago.
At the Greenwood Bridge, I intercepted the westbound Union Pacific Railroad's New Iberia Turn, which I was hoping to find today, and I hurriedly turned around and tried to get ahead of him. I got to the Oregon Street boat launch and had absolutely no time to spare, not even enough to get the exposure right, to get my first railroad action photograph of the year 2020.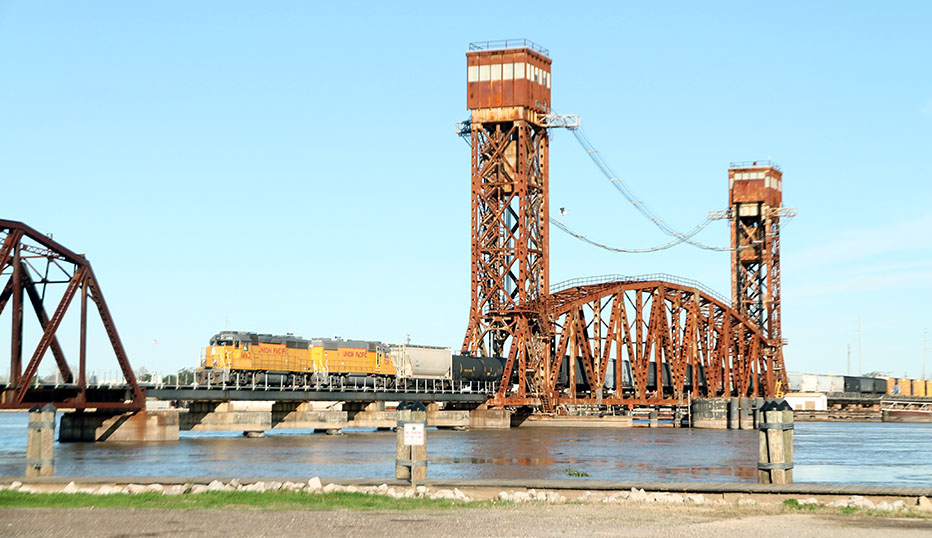 Yes, that's overexposed and not really well-focused.
I recalibrate.
The short white hopper cars are bound for Carbo Ceramics in New Iberia.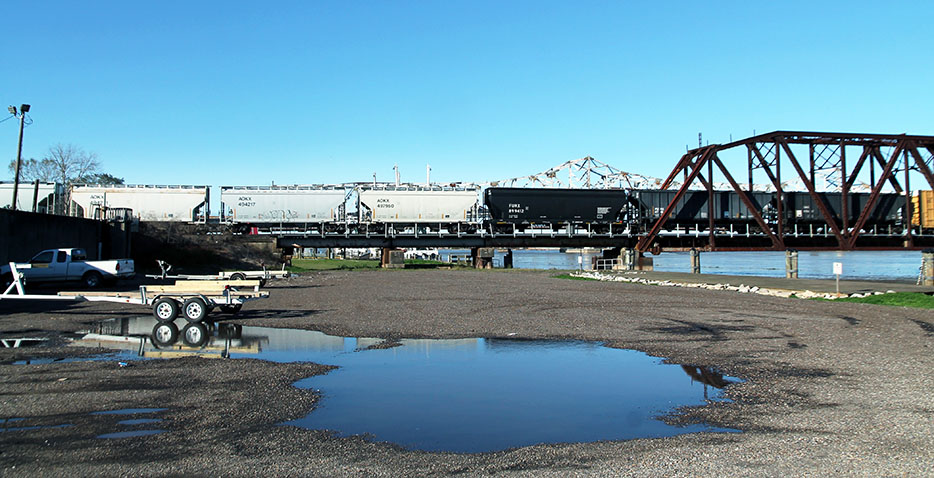 Here comes the end of the train!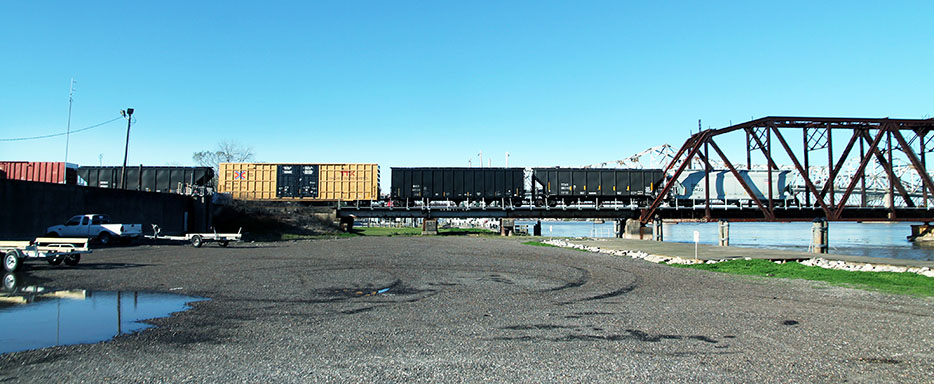 The last car on the train is SSW 70422, a hopper car bound for the rice mill in Abbeville, the only such car on this train.
Let's see a cropped view of that image.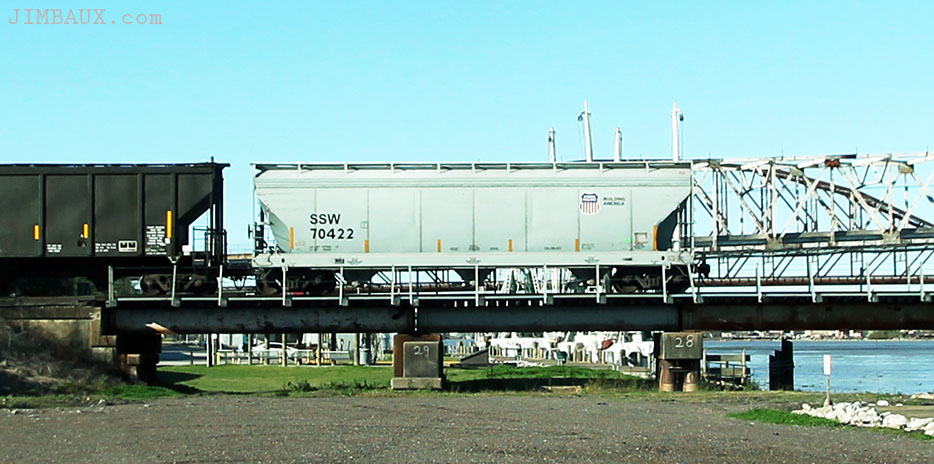 I like it.
That's all for pictures for today.
I decided to not chase the train further west, as I think that would not be a good use of my time, as it is 15:20, and I need to get to New Orleans, another 80 miles away. I plan on going to Mobile tomorrow to foam the Terminal Railroad Alabama State Docks. I'm looking forward to that.
I passed the Chacahoula exit at 15:40. This part of the journey is so difficult.
As I was driving on I-310 almost entering Jefferson Parish, I randomly thought about Vince Marinello. Maybe it's because I was thinking about what traveling to New Orleans means 10 years after the Buddy & Bobby Brauds thing, the Saints, sportscasters, how this was my aunts' New Orleans, how I had barely even known who Marinello was when he murdered his ex-wife.
I think about what I lost and what I never really had.
Just as there were no Abbeville rice mill rice hopper cars in New Iberia and no plate steel cars in Morgan City, there were no cars at Masonry Products at Bernadotte, all of which makes me sad.
That's all. Tomorrow will be a big day, I think.
Jim