Hello, happy new year, and welcome to the January 2010 Sampler essay, which picks up when and were – in the Mexican state of Nuevo León – the December 2009 Sampler essay ended.
Friday The 1st
Just like we did three years to the day prior, my friend Arnulfo and I along with another friend went out west of Monterrey in search of trains and pictures on the Día Del Año Nuevo, though, unfortunately, unlike the memorable, train-filled day three years before, one of the most memorable days of my train-hunting life, the railroad was shut down for the holiday – and for the Great Recession.
Arnulfo, Victor (who wasn't with us three years to the day before), and I went northwest to García and then made a loop through Soledad and Rinconada before catching the main Monterrey-Saltillo highway and returning to town.
The one image from that day that I will show here (remember, this is a "sampler" essay) is from when we visited the Mirador del Obispado when we returned to town.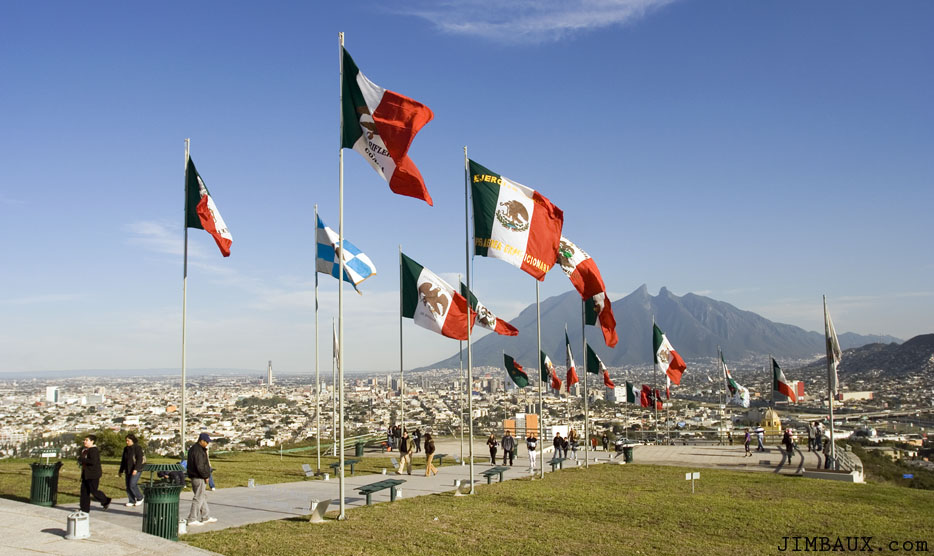 I was disappointed that we didn't see any trains, just like the day before when another local friend and I went out, but, that aside, it was a really good day, and, had there been trains running, I might not have seen and done this other cool stuff.
Saturday The 2nd
On Saturday, it was time for me to drive my automobile back to the United States of America, and, just as I had done the one time that I did this before five and a half years before, I would take Nuevo León Highway 1, which follows the railroad mainline, toward Nuevo Laredo and foam my way back slowly.
Via the Autopista, Monterrey is a two-or-so-hour drive from the US border. Via the old and bumpy two-lane NL 1, which takes a less-nearly-direct route, that could be closer to four hours, but I do not know! I have never just driven NL 1 nonstop, because the only reason to take that route is to poke along and stop along the way!
My plan for that day was to spend basically the entirety of the daylight hours on that route, hoping to photograph trains, likely intercepting them coming southbound and then trying to get ahead of them to get pictures, and that is what happened.
With the holiday shutdown lifted, here is the first train of the morning, a southbound KCSdeMéxico manifest train at Salinas-Victoria.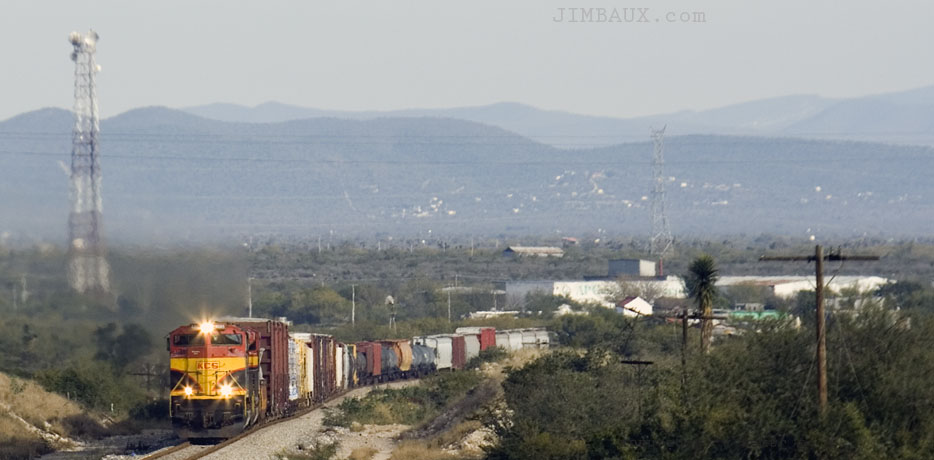 This was the first of three trains, all southbounds, that I photographed en route from Monterrey to the US border that day. I also stopped in Lampazos de Naranjo to hang out in the town square and visit the church and photograph them.
The picture above might strike you as a bit fuzzy. If so, that's because, the night before, when I was at the KCSM yard doing my final session of night photography there, I dropped my telephoto lens onto the concrete.
As soon as I returned home, I arranged to have Canon repair it and arranged to have a lens borrowed from a friend for upcoming assignments, until I got my lens back.
Some time at around 16:00, I arrived at the border checkpoint – or the line for it, which is the point – at Puente Colombia and experienced the most hellish part of this trip. Naively, I had failed to anticipate that the experience of crossing an international land border the day after a major holiday would not be like the experience of crossing an international land border on any normal day.
What made this all the more awful was how I had planned my day, and, as such, the rest of my trip, around an assumption that the border crossing wouldn't take more than a half hour. When I crossed the border in this same direction at this same entry point one night in July 2004, there was no queue; I just drove right up to the US Customs agent, and the whole process lasted probably no more than 10 minutes.
Remember that I had chosen to do this trip this year because of how Christmas and New Year's Day falling on Fridays, more or less on the weekends, meant that the holiday break from the day job was such that I could take a week-long trip to Mexico without having to either miss Christmas celebrations or take a day off of the day job.
But that still confined me.
Using the Interstate Highway System, one could drive an automobile from Laredo to the northern side of Houston in safely less than six hours.
That was my plan, to get to a friend's apartment north of Houston well before midnight.
Well, that didn't happen.
I don't even remember what time I finally crossed the border, but it was well after 22:00, meaning that my wait was at least six hours, though I recall telling people that I had to wait for eight hours there.
So, whatever time at which I finally re-entered the United States of America and got past the checkpoint was the time at which I planned to and figured that I would be in the Houston area already.
Oops.
What do I do? I am short on both time and money here. It's a Satruday night at almost midnight, I need to be at the day job and rested on Monday morning, and I didn't budget for hotels on this trip except for one night in Laredo on the way; the place at which I stayed in Monterrey was a sports dorm during its off season.
Even if I could find a hotel and pay for it (not a problem with a credit card), that still leaves me with having to drive from Laredo on Sunday morning to be in New Orleans that night, which isn't impossible but is grueling.
Sunday The 3rd
I just kept driving, intending to pull off at some rest area to get at least a few hours of sleep in the truck, which I have difficulty doing.
At some point, that is what I did, though I don't think that I got much sleep, but I still can't remember if that was before or after – it was probably after – I was awakened by the bright, flashing blue lights in my rearview mirror.
The money that I had to eventually shell out for that speeding ticket may have been the cost that I had to pay for that officer saving my life or saving me from serious injury and automobile damage that night, the wee hours of the morning, on I-35. The world will never know, but I am thankful to him nonetheless.
While I vaguely recall seeing my friend, and I probably did catch some shut-eye at his apartment, I don't remember anything else from the trip back home.
But it was a good trip overall, and I hope that you like the sample of images that I have shared from it. I just wish that the humanity would figure out a way to do without such hellishness, but we still have such a long way to go.
Monday The 18th
On the Martin Luther King holiday, I got out and took plenty of pictures, but none were of moving trains. The closest thing was this scene of the restoration of the TMF 400, which I photographed in Monterrey a little bit more than three years before, at Pete Messina's passenger car restoration facility at the former KCS locomotive shop in Metairie, just west of New Orleans.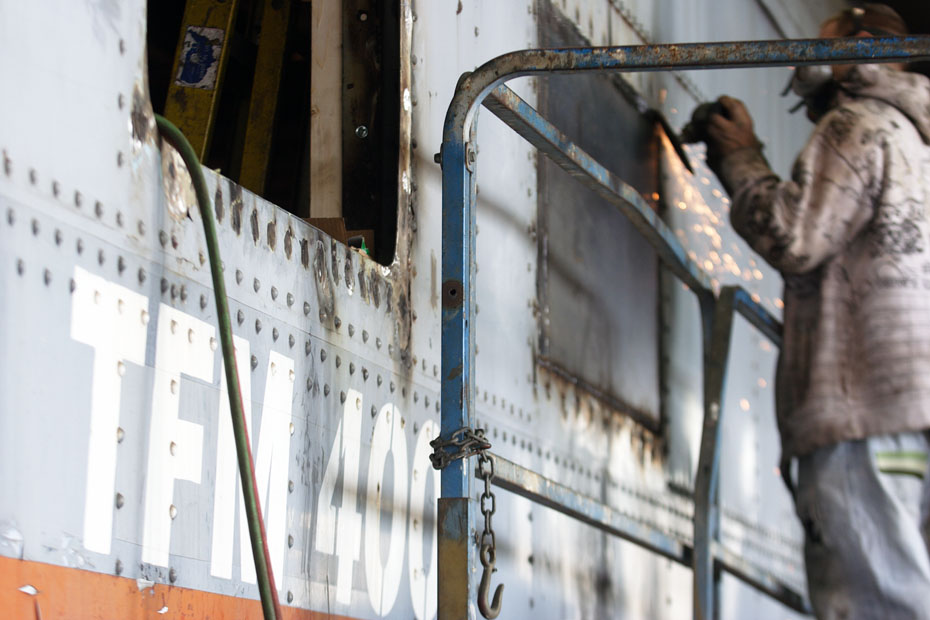 For the rest of that day, I got out and took some pictures for a publication that I had just started, and, in retrospect, it was an uncomfortable – even more uncomfortable to ponder now than it was to actually do back then – exercise in stepping perhaps a little bit too far outside of myself in being something that I am not.
I have always loved the "don't try to be something that you're not" advice, but I have also long thought that trying to be something that you're not is, despite the destruction that it has the potential to cause, an extremely useful, if not almost necessary, way of figuring out who you are in the first place.
So, perhaps the "don't try to be something you're not" advice should have a "once you know who you are" qualifier placed ahead of it.
Saturday The 23rd
Here is one example.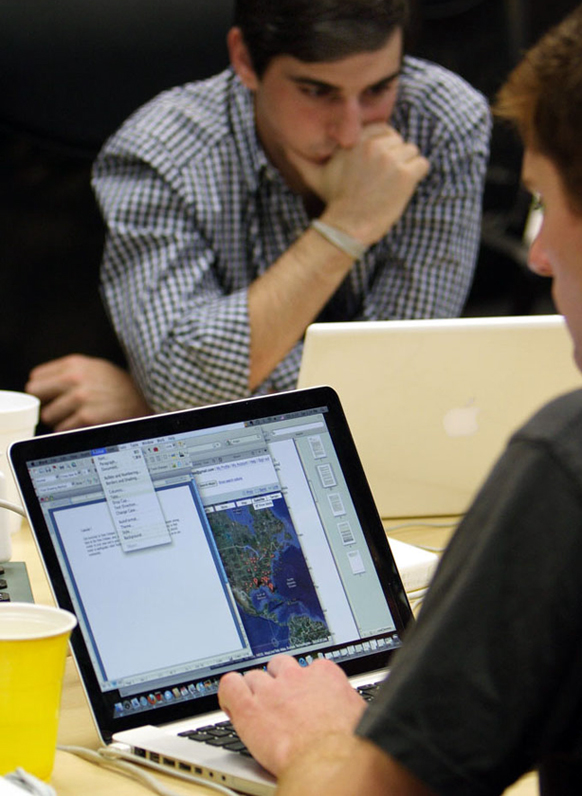 To me, it seems silly in retrospect.
Perhaps, though, doing so was necessary for me to gain this perspective.
Sunday The 24th
Continuing on that theme, sports fandom is, to me, a peculiar topic.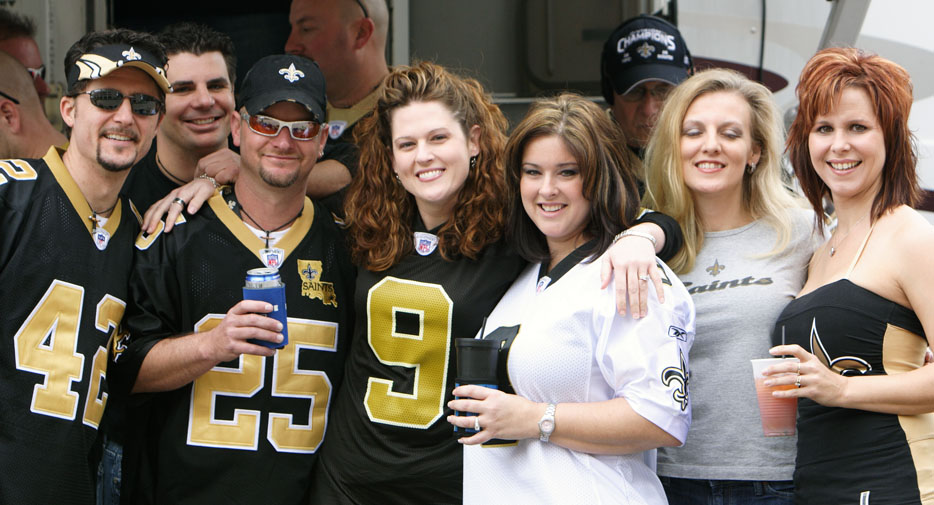 I am glad that it brings people together, though.
Friday The 29th
I am glad that I know more about the extraversion-introversion spectrum now.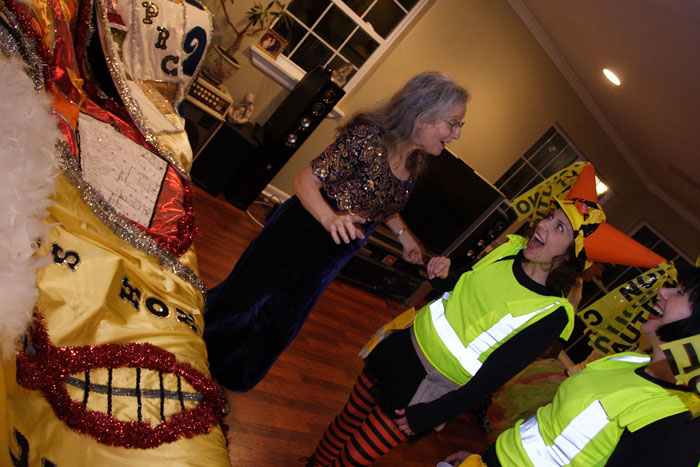 I am also glad that I know more about autism.
Honoring who you are, and understanding the limitations thereof, is a good thing.
Sunday The 31st
This is a good example of what I mean, but it's also one of the funniest memories of my life! It's the day that I saw Bobbie Hebert, who I grew up watching play quarterback for the New Orleans Saints, wear a dress and shake his but hanging off of a parade float!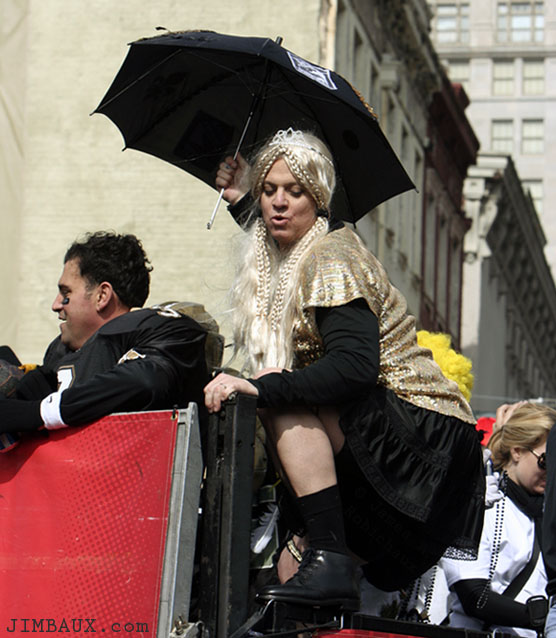 This was the Buddy and Bobby Brauds Parade, and I'll leave it to Google to explain what that was.
Epilogue And Prologue
To quote Dickens, it was the best of times, it was the worst of times. So was how the first month of one of the most tumultuous years of my life transpired.
Jbx