"One hopper car! Two hopper cars! Three hopper cars!" – I said, driving southbound on State Street before turning right to get ahead of the train, today, Thursday 5 December 2019, as Terry was videoing the train's passage of the same spot!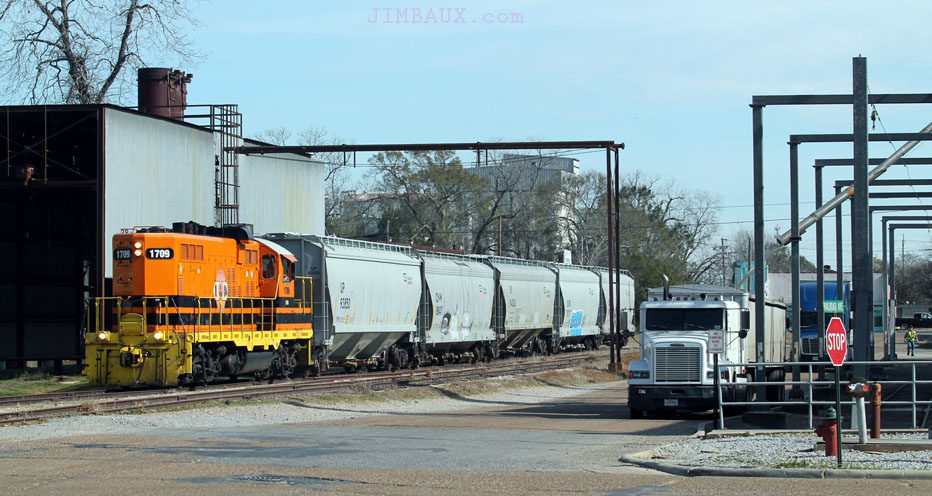 The L&D Abbeville Branch is back!
The LDRR 1709 has brought five empty hopper cars to the Planters Rice Mill, where there were no cars.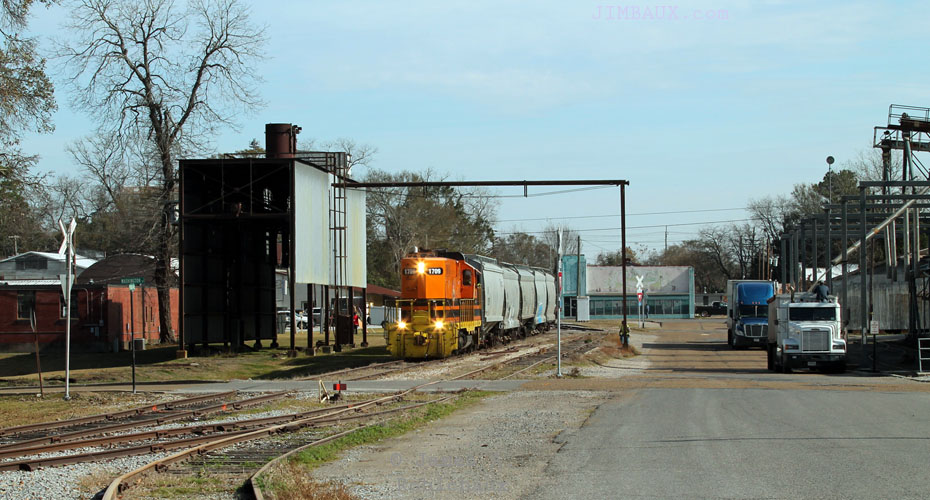 There is still an element of sadness to all of this, but I am pleased to see and hear a train here at all.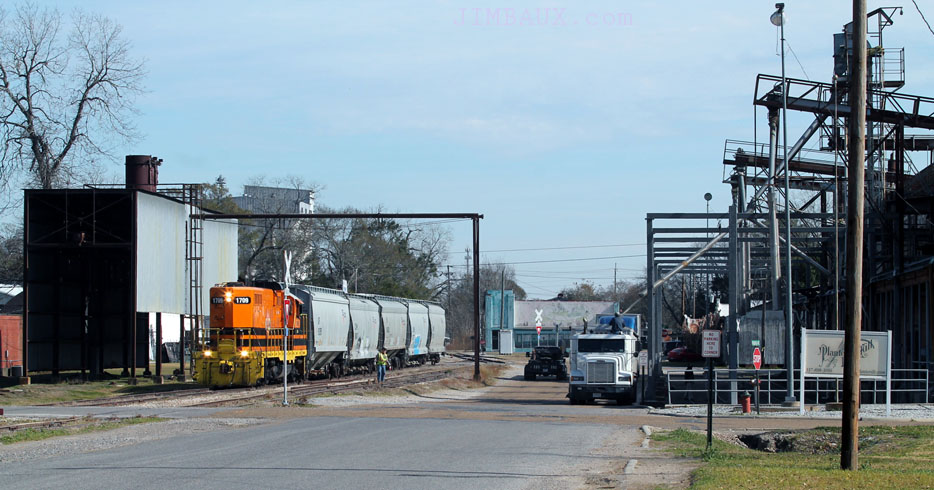 The 1709 has no cars to pick up and has nothing to do upon arriving other than run around the train that it brought to town.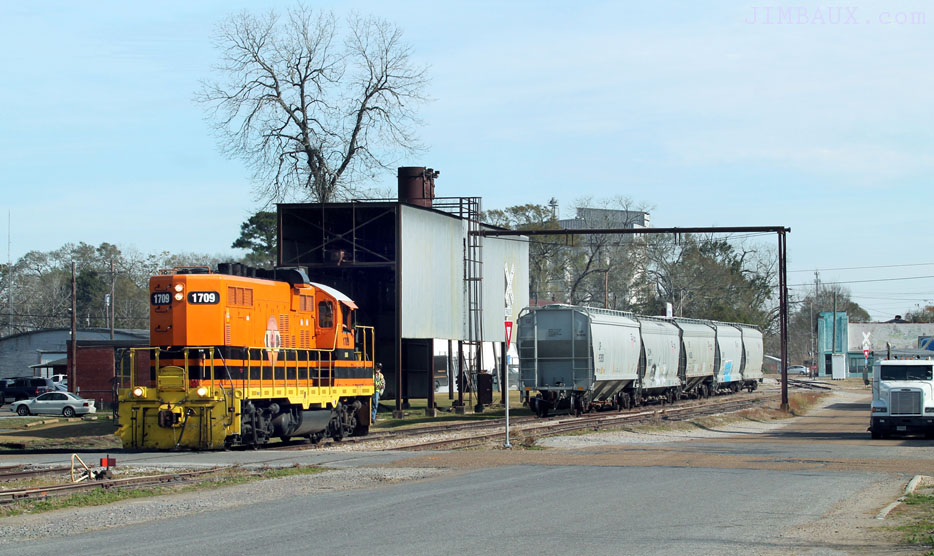 Hey, look, it's CV and Peartree!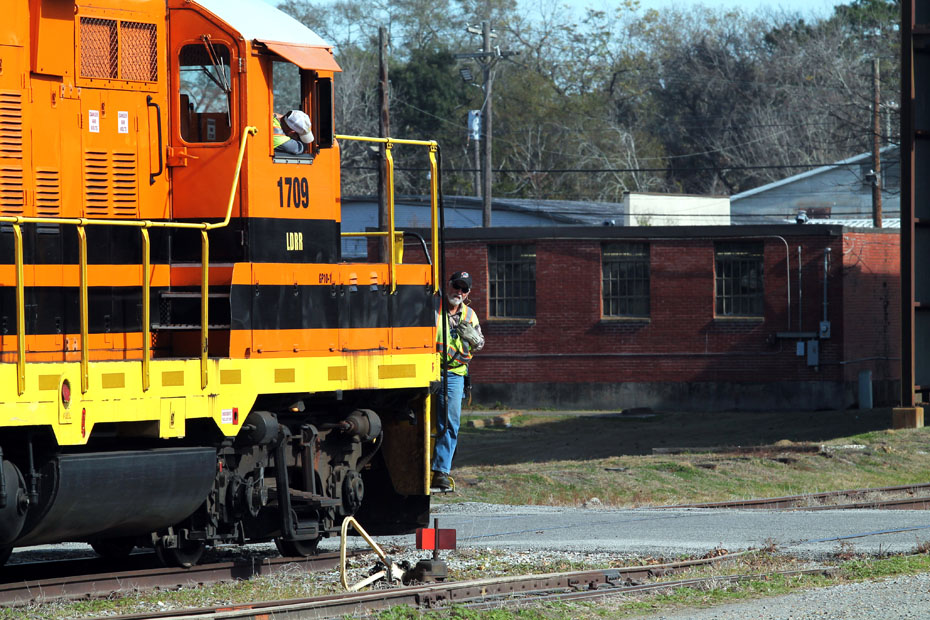 This all seems a bit anticlimactic.
That's okay, though!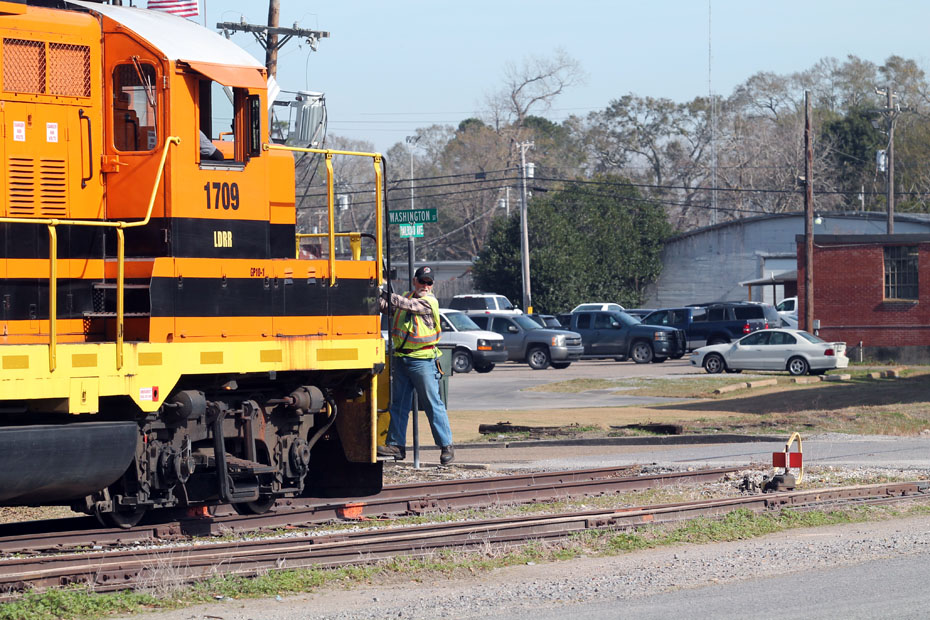 I am pleased to see a resurrection here.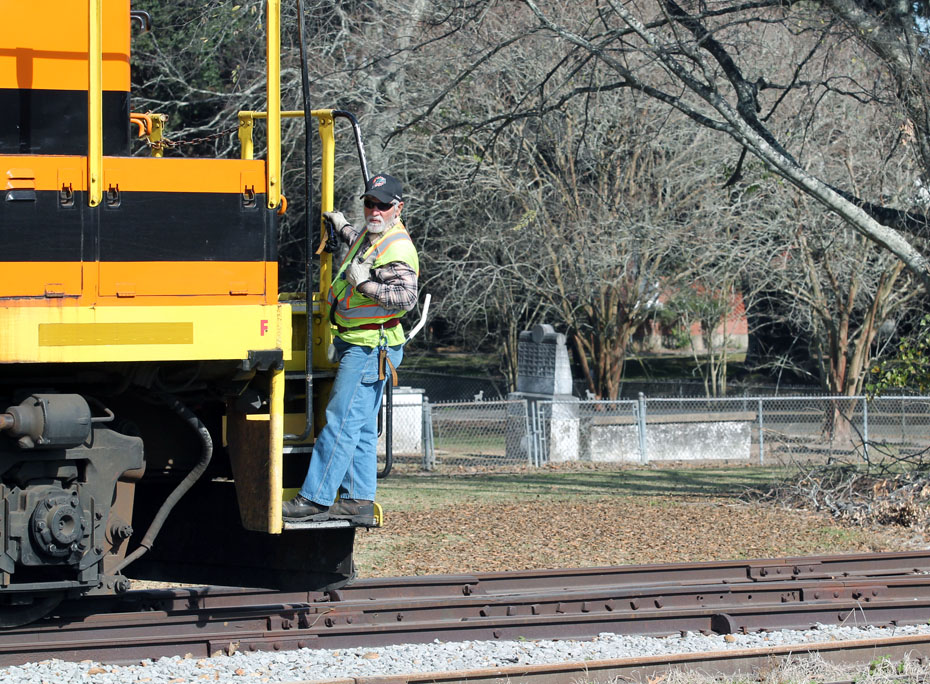 Good ol' Peartree has seen – and done – some things and has some stories to tell.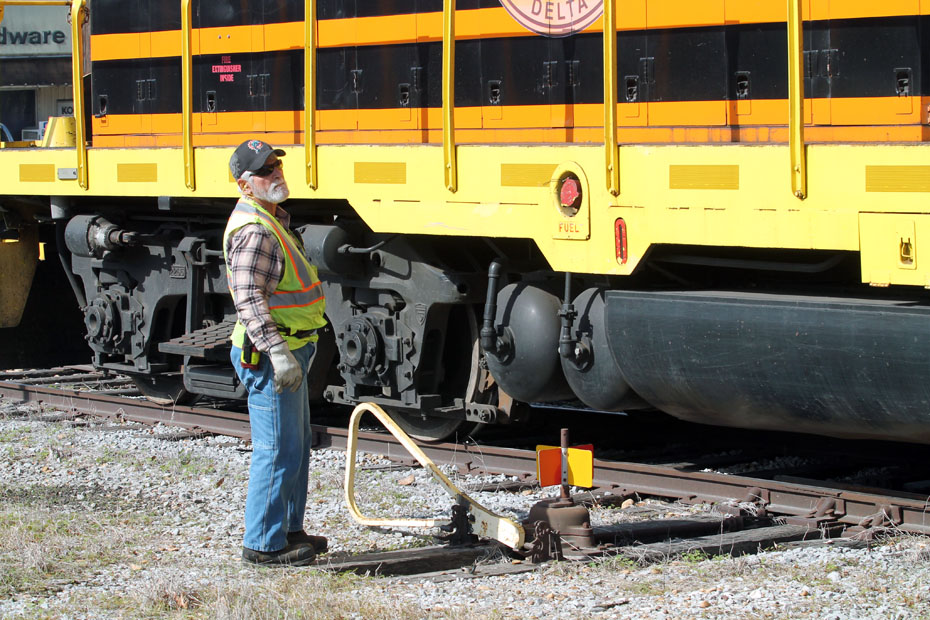 That track right there once saw daily-except-Sunday trains in each direction between New Iberia and Eunice, and it did so during the time that Peartree was a railroader!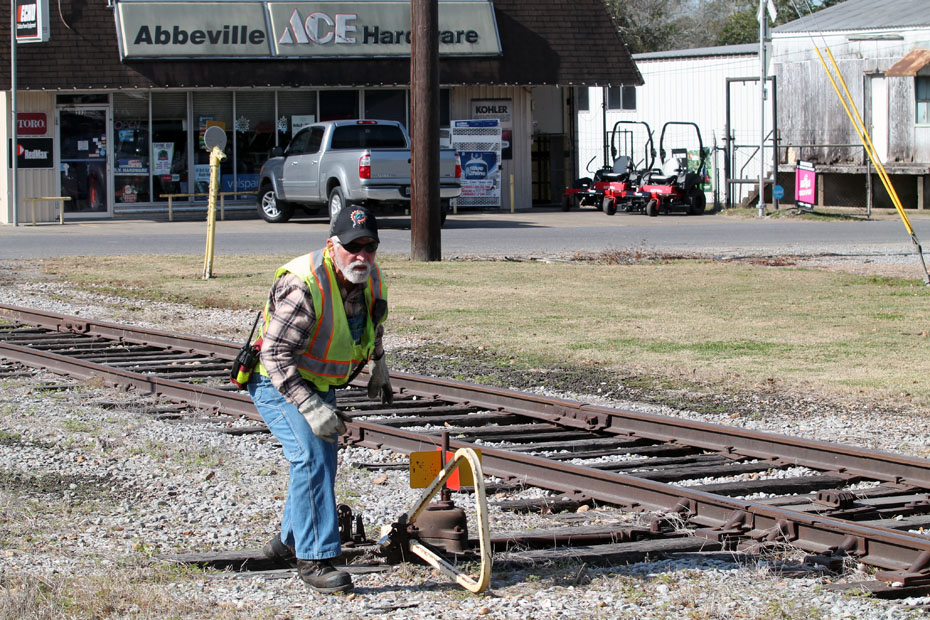 I would love to have seen that operation; it would have interchanged with the Rock Island railroad in Eunice!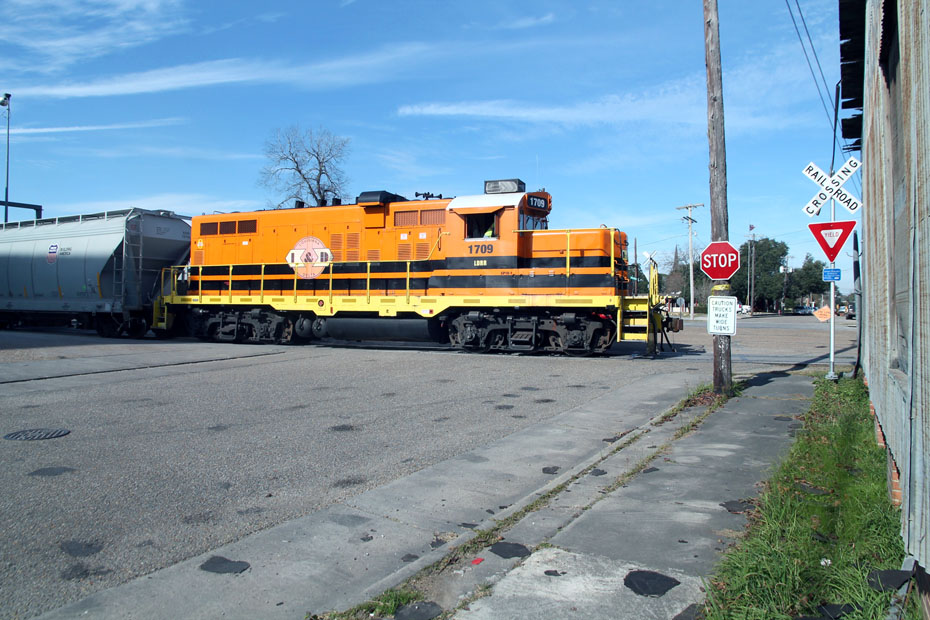 Okay, there is not much to see here as the 1709 spots the cars at the mill.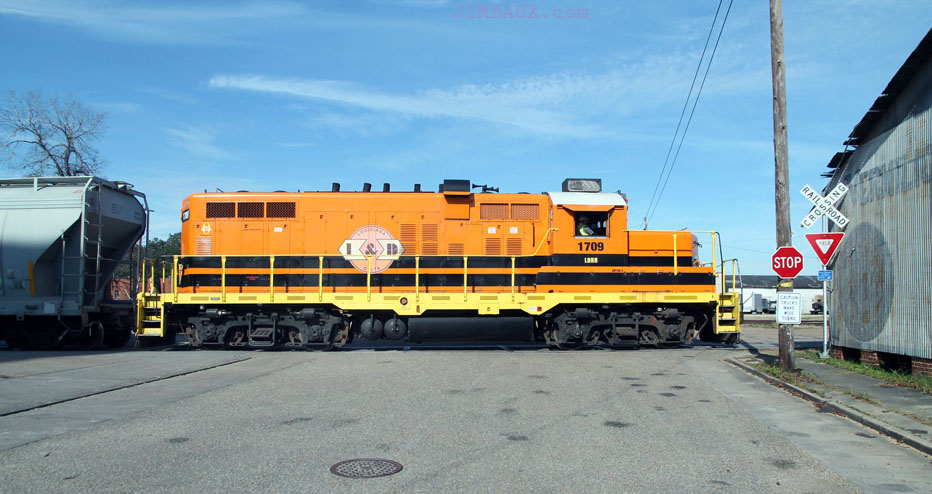 This is South Jefferson Street.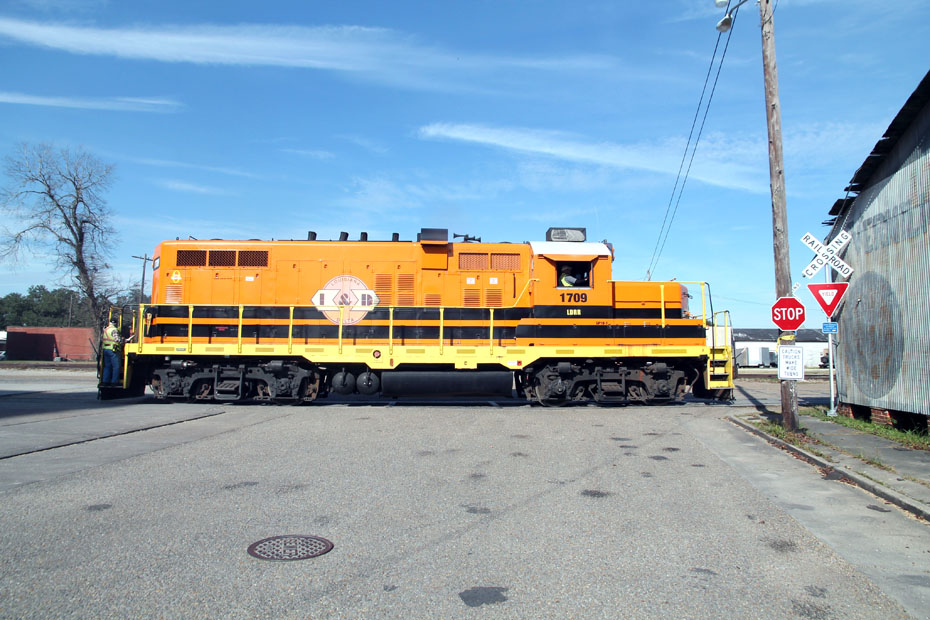 That's all. The 'train,' this lone locomotive with no cars, then left, as Terry video'd it from State Street north of the railroad crossing, and I had no interest in photographing a carless train, especially with my backlog as big as it is; so, that was all for today!
Jim