Disenabled
I had to write a letter to The Duke.
I lost that job.
This brutal neurotypical society is literally killing me and other people. I just can't do this. I feel defeated.
I was good at what I was doing and liked it, and I asked for help, but me not "getting it," like not reading minds, was too much for them.
I guarantee, raise the physical requirements of jobs, and plenty of people now considered "abled" would no longer be, but some would. So, it's a survivorship bias thing.
At 14:11 CDT, today, Wednesday 25 September 2019, I left the crib in New Orleans to head west.
As I have been doing lately, I wanted to find the Union Pacific Railroad's New Iberia Turn, but I got way ahead of it and landed in New Iberia.

That's the depot and, since 1987, the headquarters of the Louisiana & Delta Railroad.

A Louisiana & Delta Railroad train of nothing but tank cars and with a locomotive at either end arrives at the east siding switch from the east.
Let's see a cropped view of that image, showing the trough on West Washington Street and two L&D tracks coming from the mainline.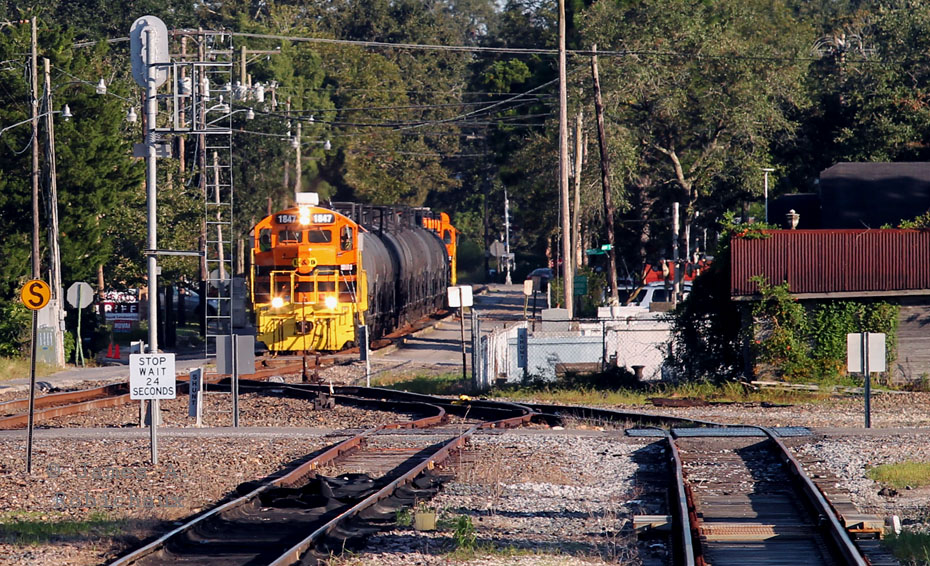 After the train crosses Jefferson Street, it arrives at the east siding switch.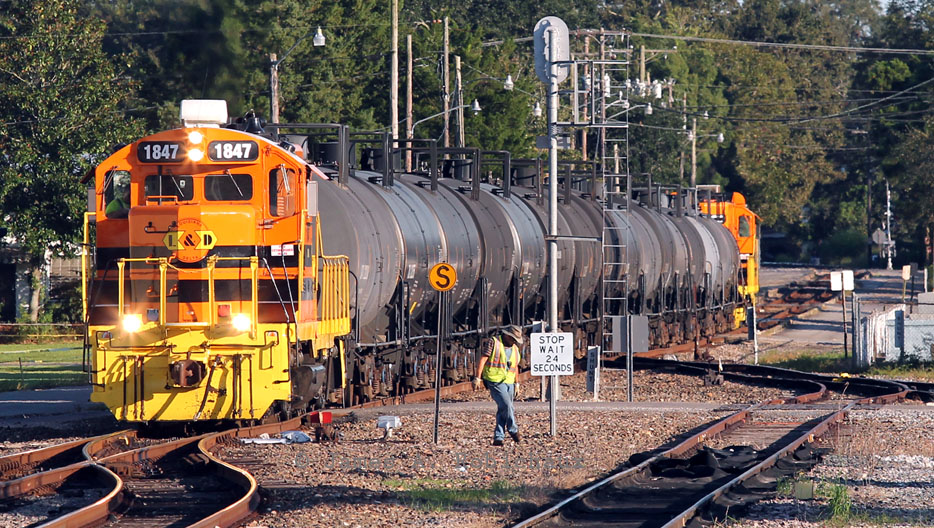 I am guessing that the train is coming from Jeanerette, where it served the Patout mill and the QLF transload facility.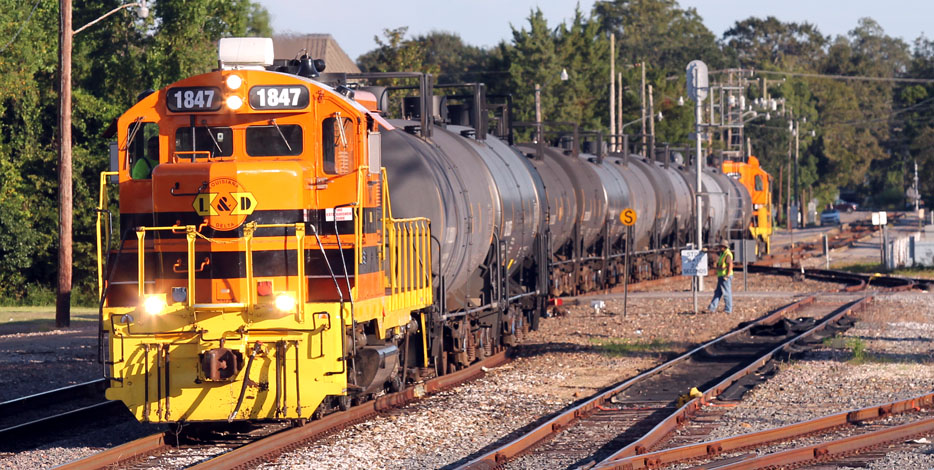 The 1847 was on the front, and the 1852 was on the rear.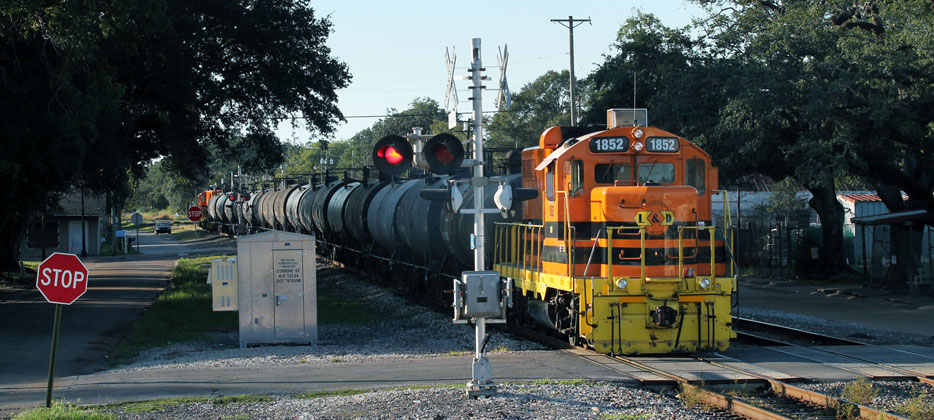 Then, a train led by the 1846 and the 1710 arrived from the west on the mainline.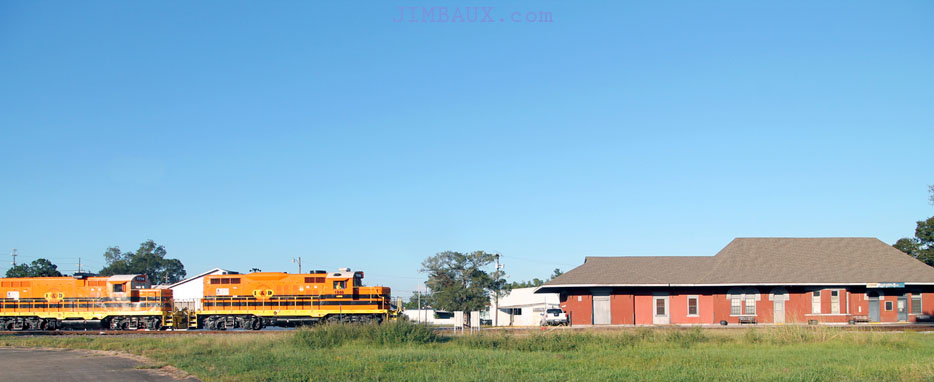 I like these broadside views by the depot, considering my hopeless cirumstances.

This must be the job from Elks with the BNSF Railway interchange traffic.
Yes, that is a self portrait, reflecting a sense of longing.

I photographed a few of what in 2019 passes for interesting cars.

Hey, that tank car looks like the kind bound for Coastal Chemical in Abbeville! That is good news.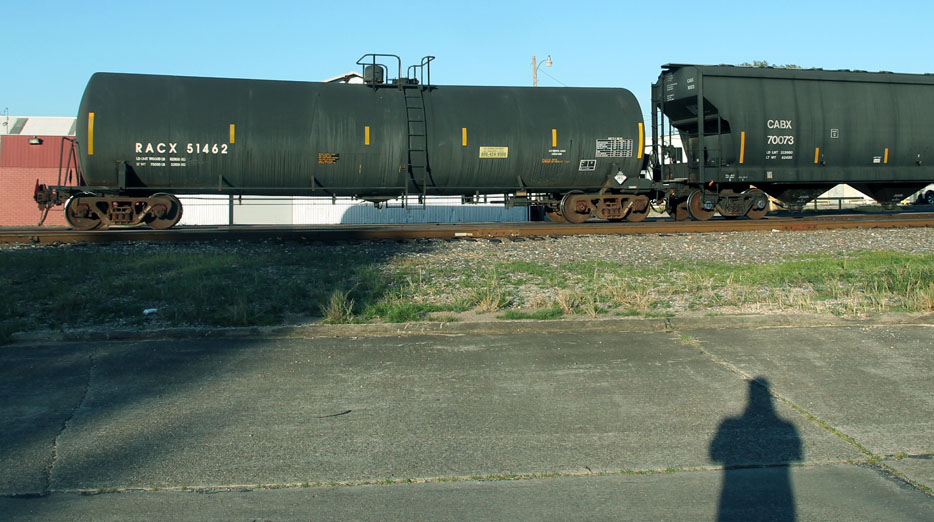 That was it for pictures today. About four minutes later, Perry showed up, and we chatted.
At 19:53, I arrived at house after spending plenty of time in New Iberia, then stopping at Dairy Queen and swinging by the rice mill.
I have so many reasons to feel hopeless.
There is also the haunting realization that the signs were there all along.
I don't fit into this world.
How could this be happening?
It shouldn't be this way.
I can tell you that Greta Thunberg is one of my new heroes, as I relate to her view of people.
We need more people like her in the world!
And, sadly, I can relate all too well to the nasty and stupid things that people have said about her.
I do appreciate that the autistic-positive movement is gaining traction.
Oh, well, good night.
JBX