Jimbaux needs the end to set him free.
What is this?
On the morning of Friday 8 March 2019, I awoke at the homestead and soon-to-be place of exile to head east to return to New Orleans.

Yesterday, I made a colossal set of images of the Louisiana & Delta Railroad's Abbeville Branch. Since I had to leave the mill area immediately upon the completion of the train's switching chores so that I could get far enough ahead of it to get shots of it returning to New Iberia, and since darkness was falling at the time, I didn't get a chance to get good shots of the cars that were set out as they were set out.
So, the next morning, too lazy to take out the real camera, I got some cell phone snaps at the mill.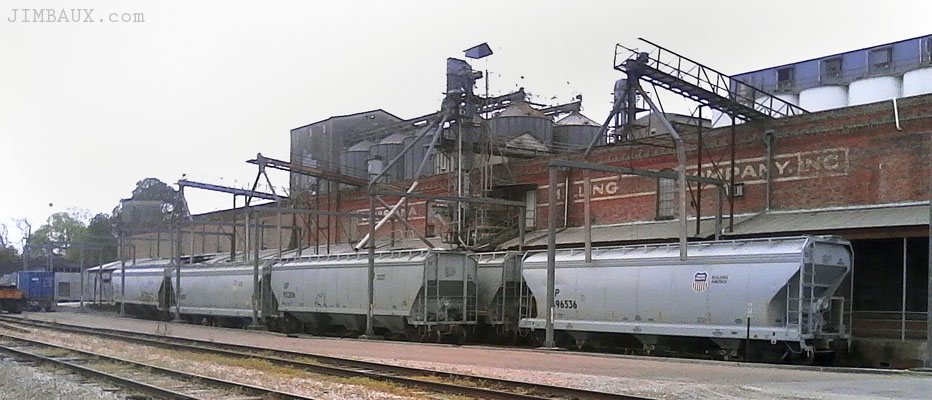 This is a healthy amount of cars at the mill.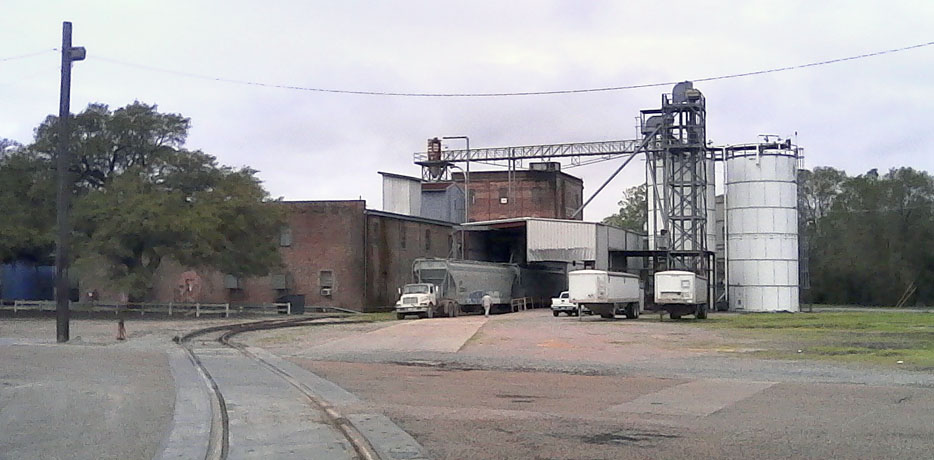 This place is neat.
I leave town, and, when I crossed the ex-SP mainline on US Highway 90 eastbound at Garden City, I get a shot of this westbound BNSF Railway manifest train with an interesting locomotive leading.

The locomotive is still in the Heritage 1 paint scheme that stopped being applied two decades ago, meaning that it is rare, especially being that clean.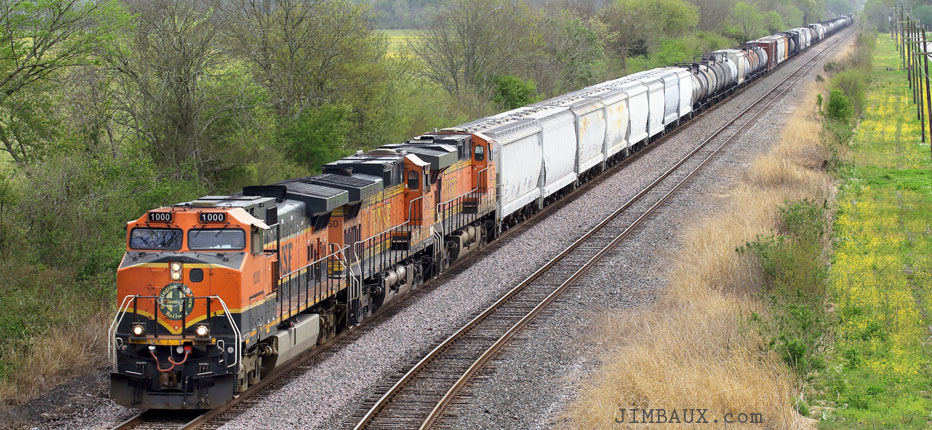 I couldn't think of an appropriate title for today's essay, but now you have a clue about why it was chosen.
Hours later, after lunch with the remaining Lockport gang, I got some images in Lockport.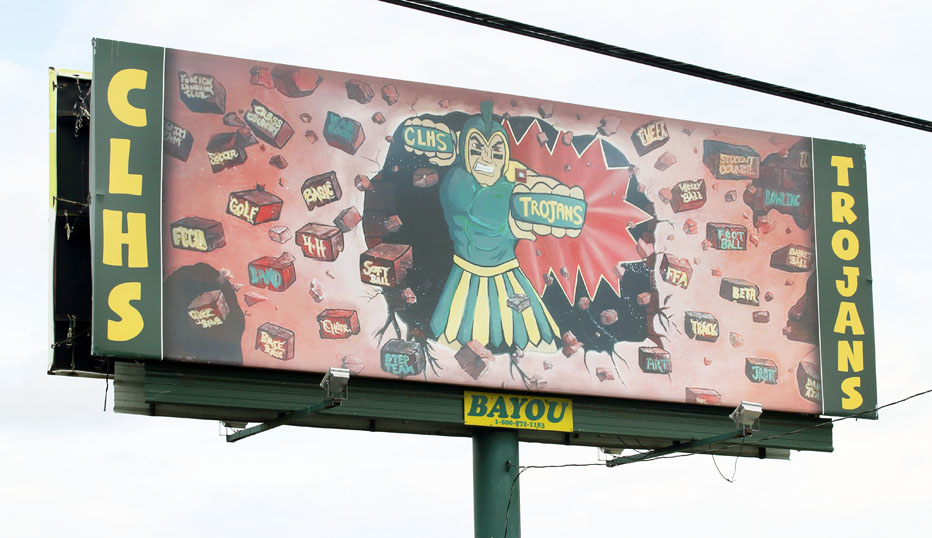 Those were the days.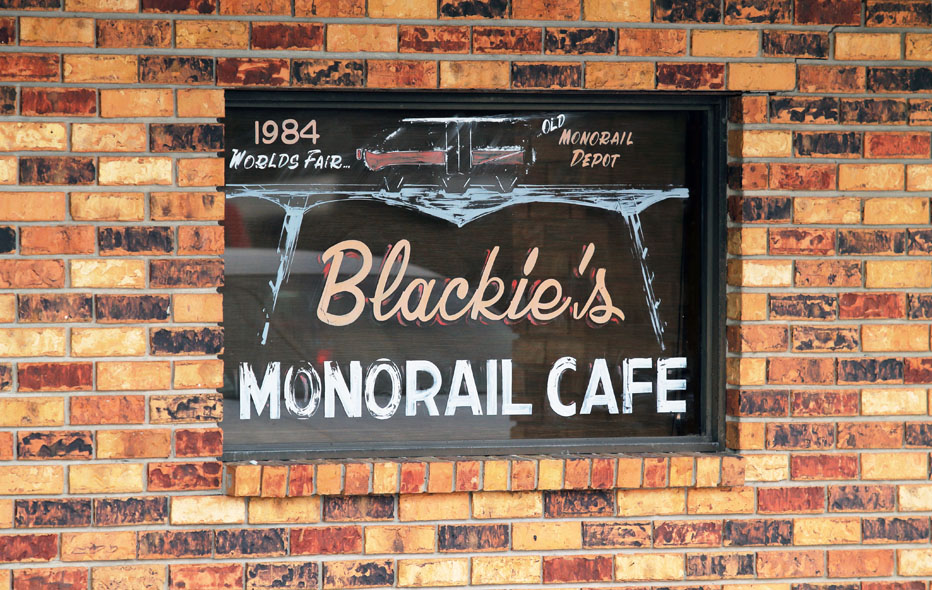 Let's cross the Company Canal.
The bayouside park is great.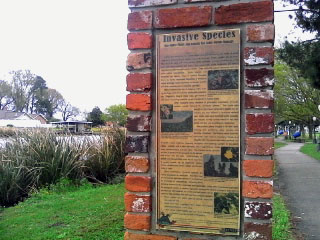 So much has been lost.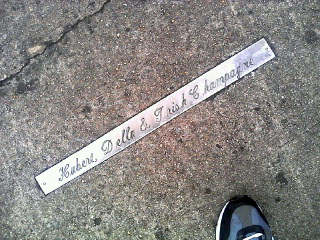 There are so many memories here.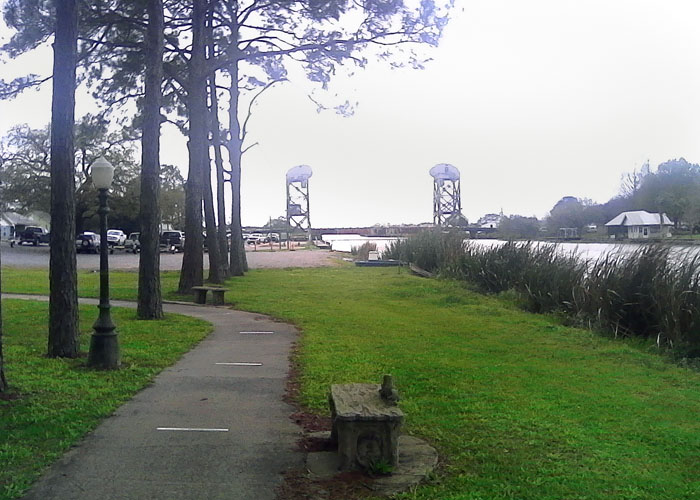 Yeah, I have had to accept how racist this place is.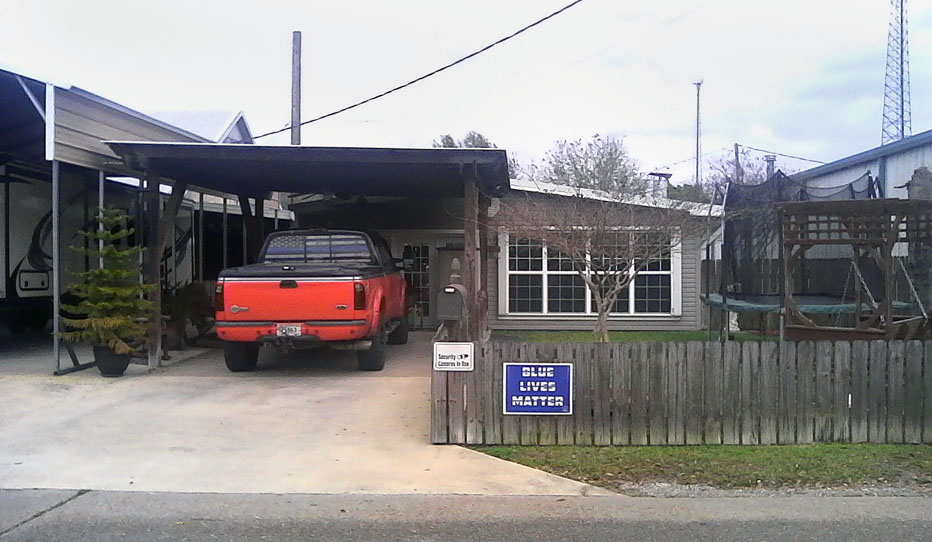 That is common in this town, unfortunately.
This is a crucible of me.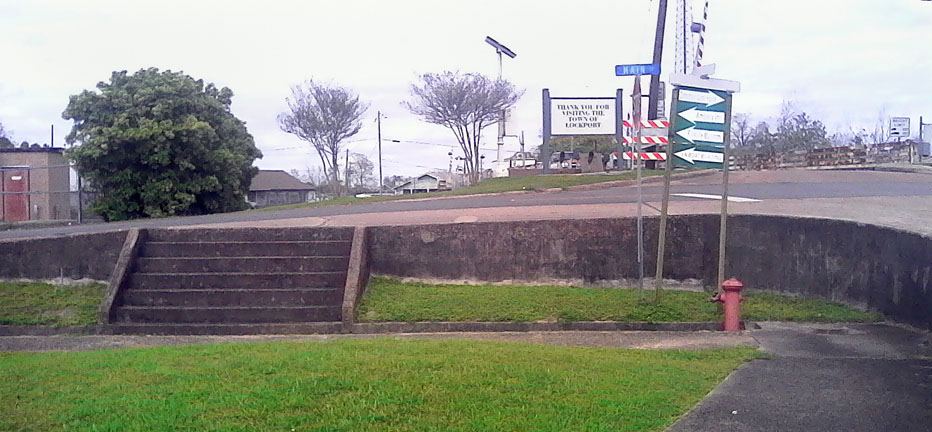 I, too, had better times here.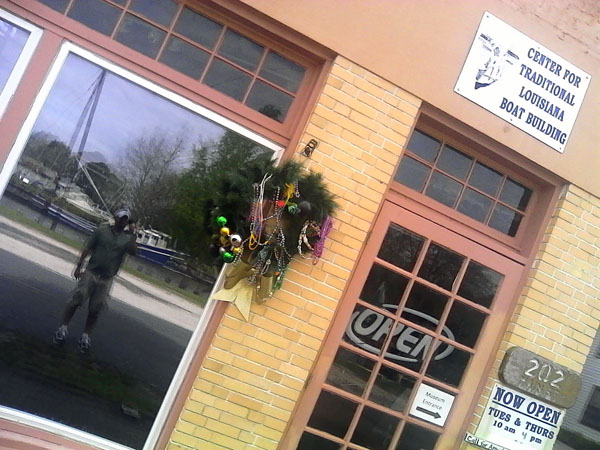 I'm sorry. I did the best that I could.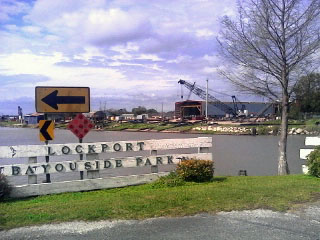 Finally, I am by the old T. N. Baudoin's store, looking toward the old school.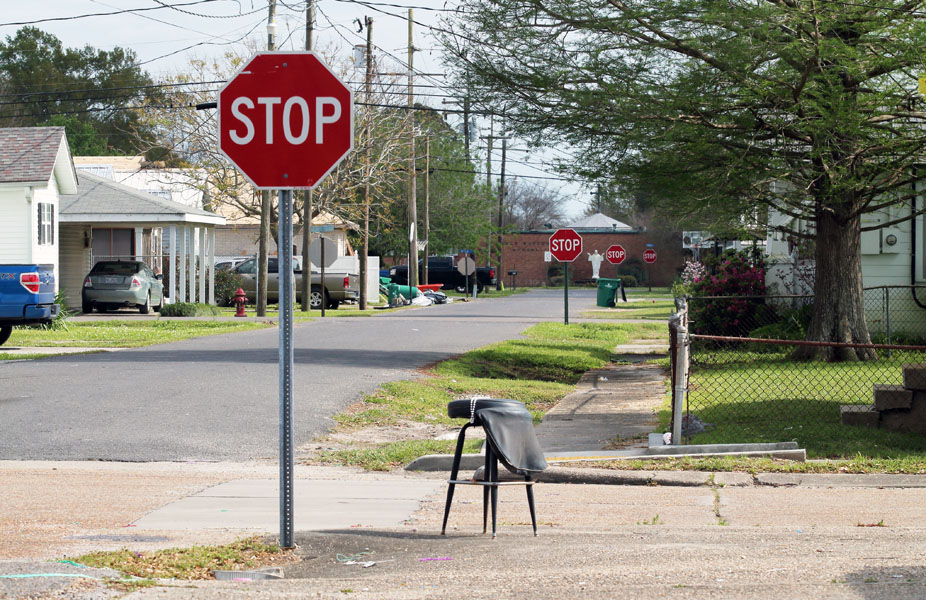 How do you like the descending perspective with the four stop signs?
Back in New Orleans, it's dark, and I am getting some more friend seafood on this Ash Friday before bed.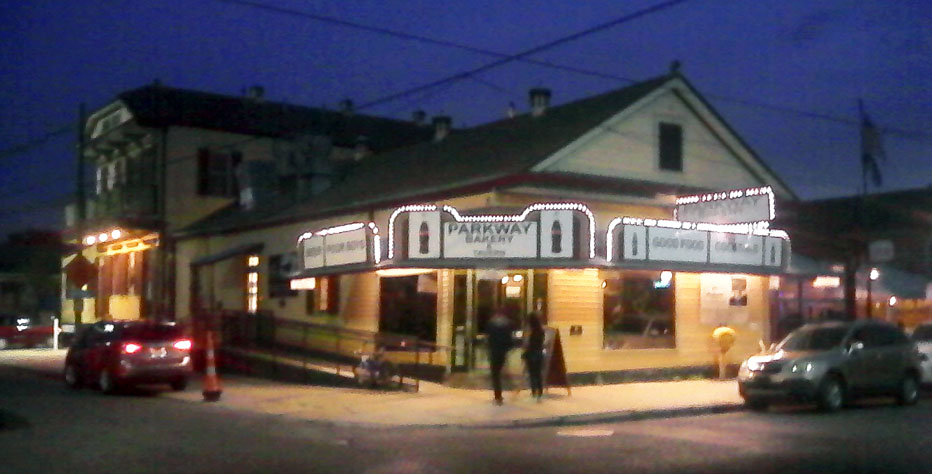 Well, that is that.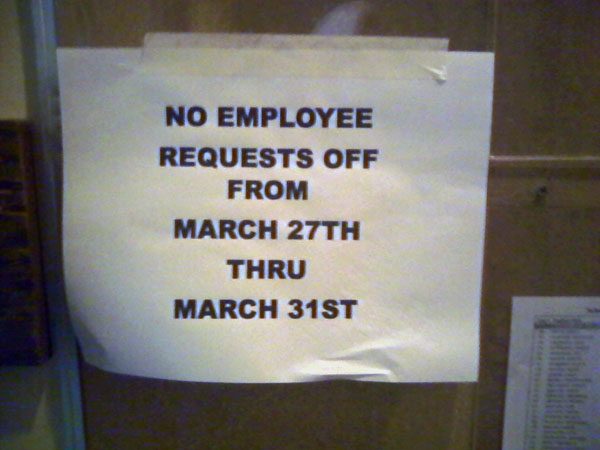 Well, now, I have to get ready to return to a horrible place on Monday to both experience and inflict horror.
That is all.
Jbx