[Jimbaux is digging his way to something better.]
I went to Slidell today – Sunday 05 October 2014 – to meet with my videographers to work on my "That's How We Survive" music video that we started videoing two weeks before, a project that I will need to yet again shelve due to yet again worsening back-nerve problems that are really crapping on my hopes and dreams.  I did not realize a few years ago how fortunate – for good health, among many other things – I truly was, but that's another discussion for another time.
Before the meeting, I went to inspect the junction of where the Gulf, Mobile & Ohio Railroad (and, later, the Illinois Central Gulf Railroad) met with the Southern Railway (and, later, the Norfolk Southern Railway.)  I found the old GM&O track to be unfortunately weeded over since I last saw it.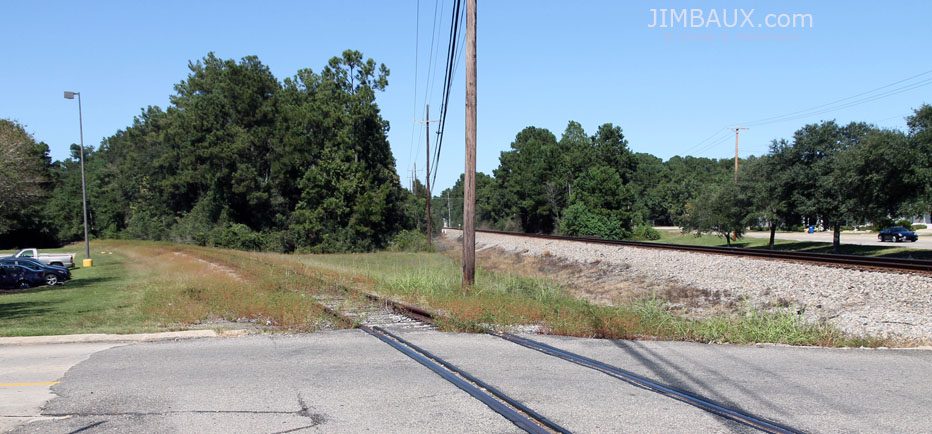 The NS mainline into New Orleans (from Birmingham, Meridian, and Hattiesburg) is at right, and the track at left was the GM&O mainline from Jackson via Boglusa; from here at Slidell, the GM&O and its predecessors – I believe that the name of the original, building carrier was the New Orleans & Great Northern – used trackage rights over the Southern Railway (and its predecessors) to access New Orleans, where GM&O interchanged with western railroads, had a small yard, and served one small customer.  The main reason, I believe, for GM&O not having its own line into New Orleans was the great difficulty that having its own bridge over Lake Pontchartrain would have been, hence its use of the Southern Railway's bridge.
The big change came in 1972.  That was the year that the Illinois Central Railroad bought the GM&O, its major competitor; the new, merged railroad was called the Illinois Central Gulf Railroad (but changed back to IC in 1988 after selling most of the GM&O lines.)  Since IC already had two mainlines into New Orleans, the ICG almost immediately ceased using its trackage rights over the Southern Railway into New Orleans and closed the GM&O yard, meaning that the former GM&O trackage in Louisiana became for local traffic only.
By the time that traffic on the Shoreline District to Covington and Abita Springs dried up in the late 1980s and early 1990s and the last train west of Slidell ran in January 1991, there was nothing for the IC south of Bogalusa except for a few industries in Slidell.  By 1994, IC ceded to Norfolk Southern the business from the industries in Slidell and the little bit of trackage that was needed to reach them, including this track seen in these images, and IC abandoned the GM&O track south of Bogalusa, where what is left of the old GM&O line ends today.
From the looks of this picture, and based on other information that I have from NS sources, it appears that there are now no active railroad customers on this former GM&O Slidell trackage.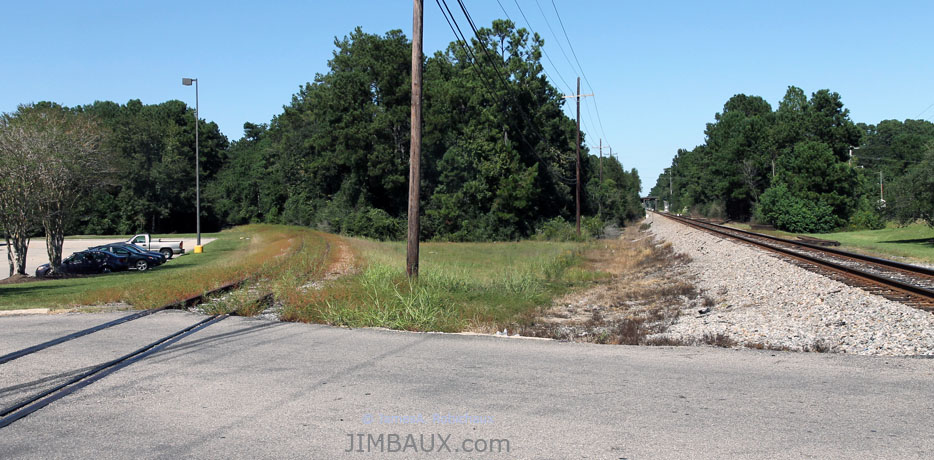 That makes me sad, but such is the nature of the railroad business and the carload business.  Imagine that GM&O's Rebel passenger train passed on these rails!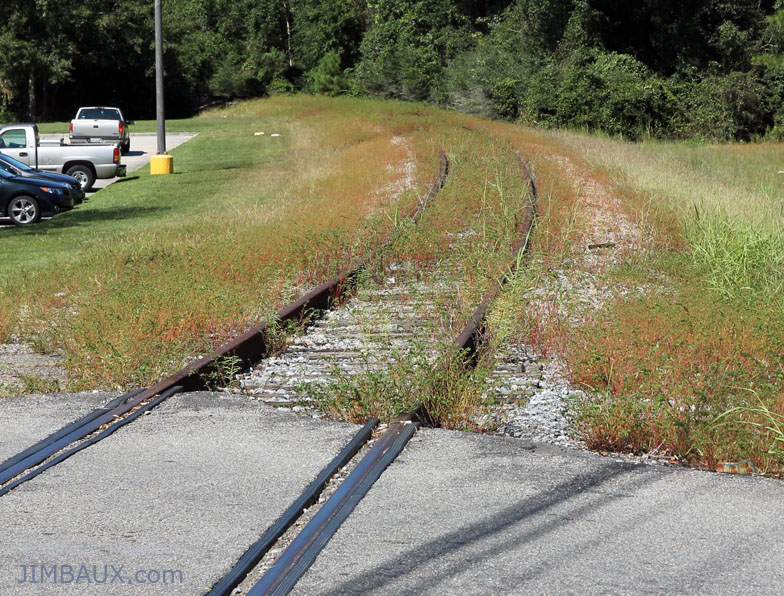 Michael Palmieri has some great images that he took in the 1980s of the ICG Shoreline District.
Here is the view looking southward from this same location.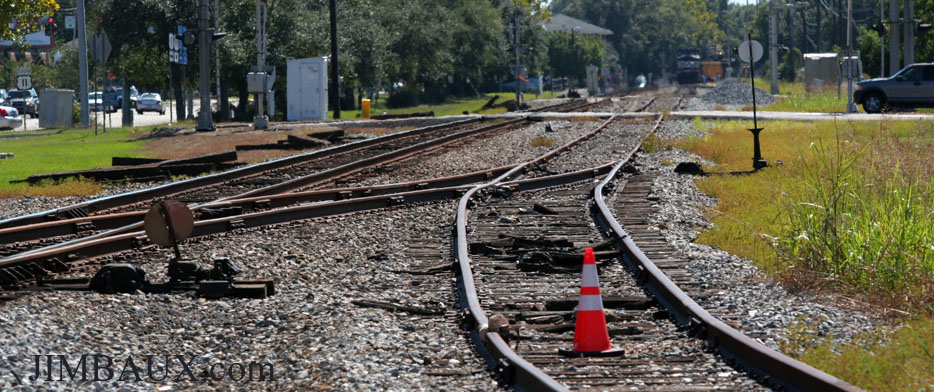 That orange cone suggests further that this line is out-of-service.  Note what appears to be a parked train in the distance.  It was an NS work train with a small gem of a car that you will see shortly.
Three years to the day before I took these pictures, I got some pictures of NS local service in New Orleans.
After this, it was time for the meeting of the minds at a nearby studio.  We went over strategy and shoot a few new scenes that need only me to be in them.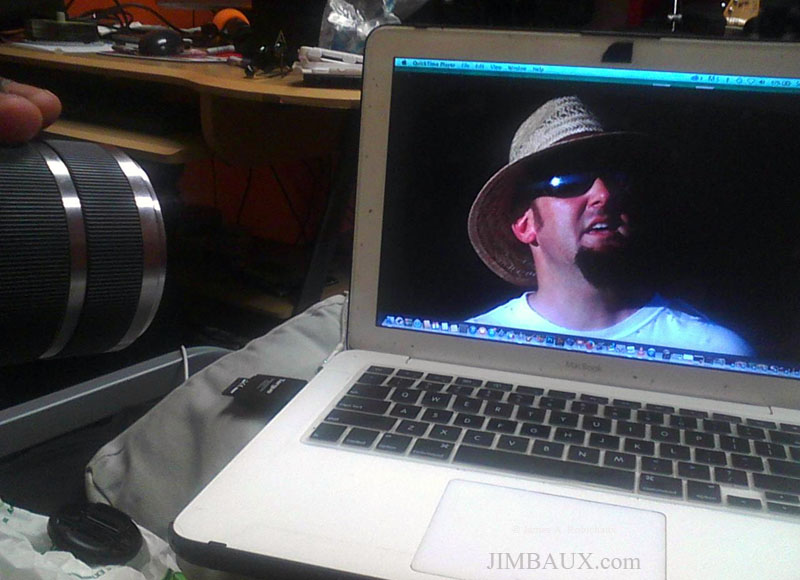 Here we are reviewing the few scenes that we shot today, a good day.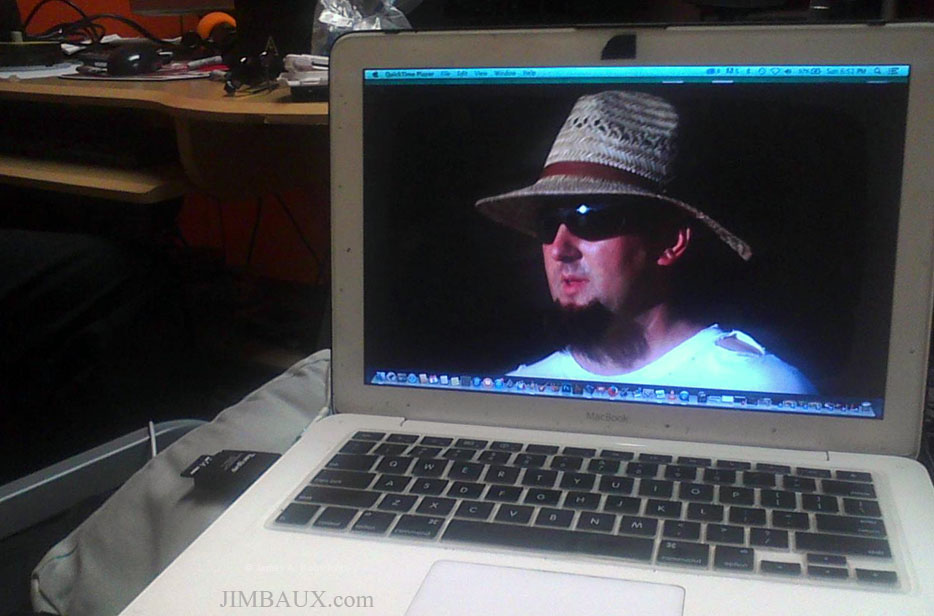 I hate that I once-again have to shelve this project due to once-again worsening health problems.
By the time that all of this ended, the skies were dark.  Still, that did not stop me from photographing this neat old car in the work train parked by the depot.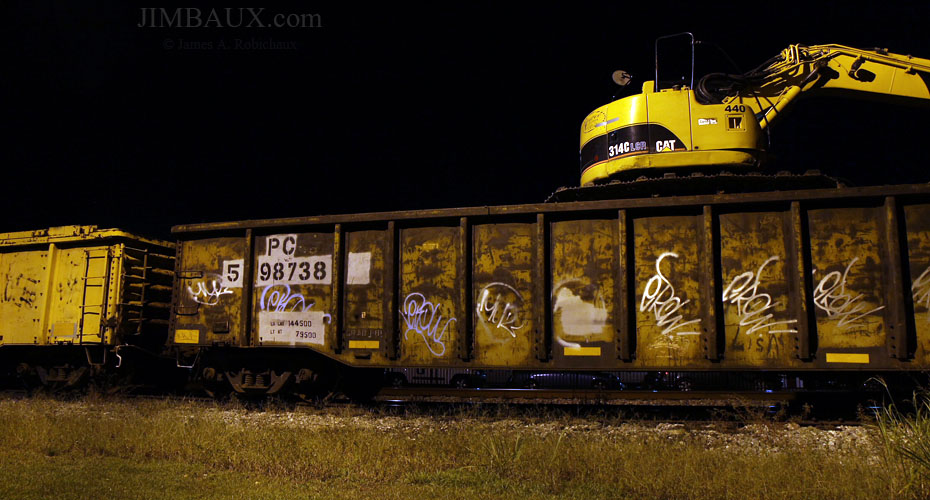 I do not, before today, recall ever seeing anything with "PC" reporting marks!  These reporting marks were for the Penn Central Transportation Company, which ceased to exist in 1976 upon the formation of Conrail, which was partially acquired by NS in 1999.  So, this was a neat little trip back in time.  The car had a build date of May 1972, meaning that it was built for the Penn Central.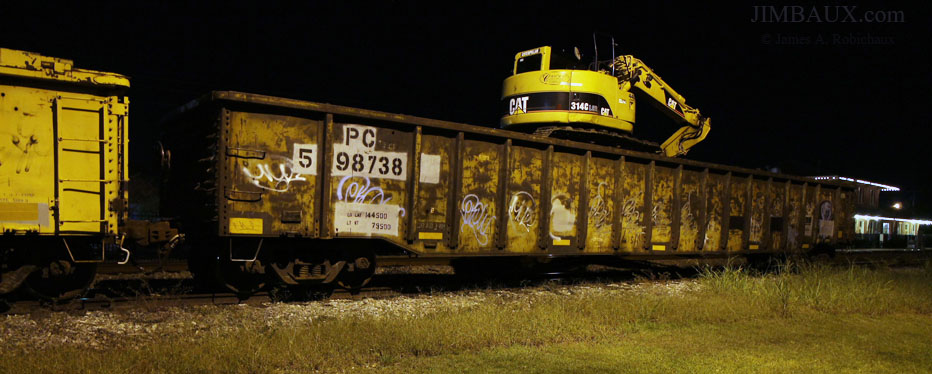 That last view shows the old depot, most of which is now a restaurant, with Amtrak occupying a small portion of it.
After that, it was time to head back to Whoadieville.  This day was not nearly as photographically productive as yesterday was or as tomorrow would be, but I did accomplish some artistic advances in a different field only to have to stop my advance, possibly for several months.  Hopefully, this is rock bottom, with things soon only getting better; time will tell.
Until then, peace out, amigos.
Jimbaux