[Jimbaux is searching for nothing, wondering if he'll change.]
After class one day, the day after some of us went to MARCO, I took Dan and Matt to the Gran Plaza, also known as the Macroplaza, the middle old part of Monterrey.  Here they are, respectively.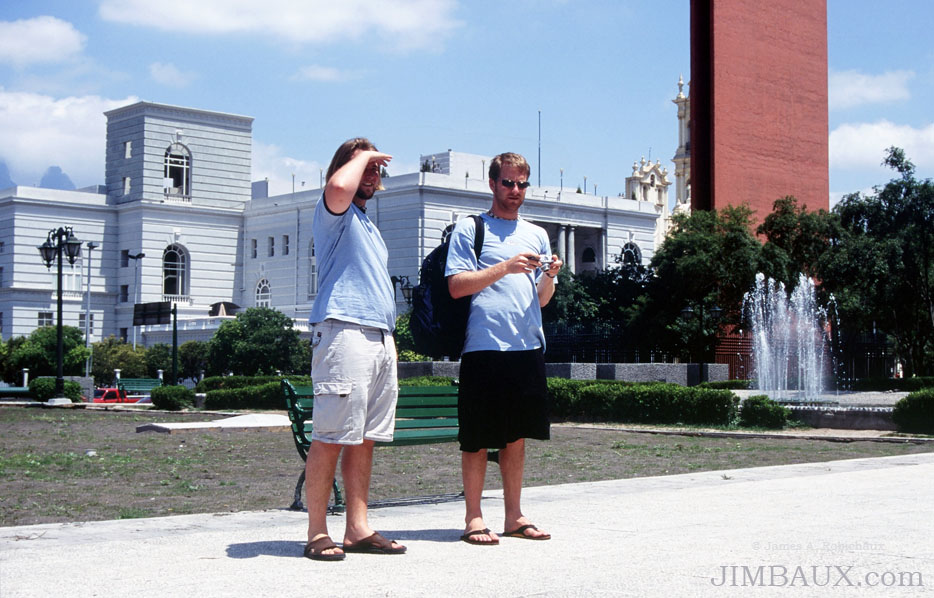 That tall thin thing at right is the Faro de Comercio (Lighthouse of Commerce), recognizing Monterrey's role as leader in Mexican, business, commerce, industry, and finance.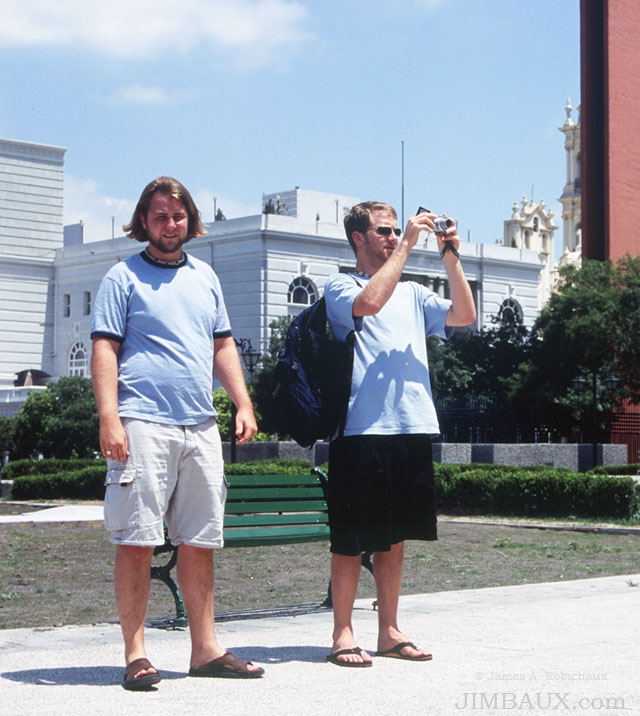 As you can see, unlike Jimbaux, Matt was smart enough to bring a digital camera.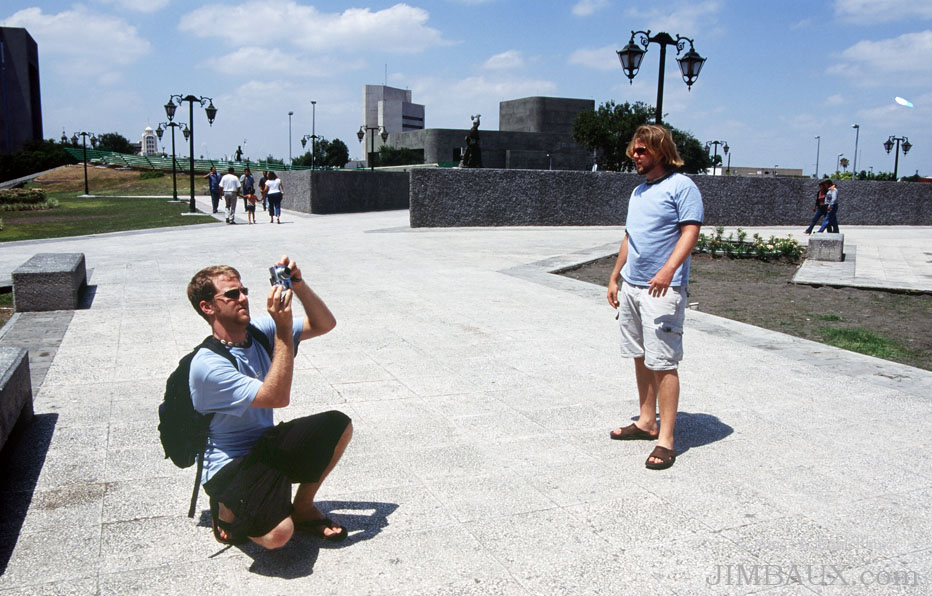 I really love this below view of the Feunte de Neptuno.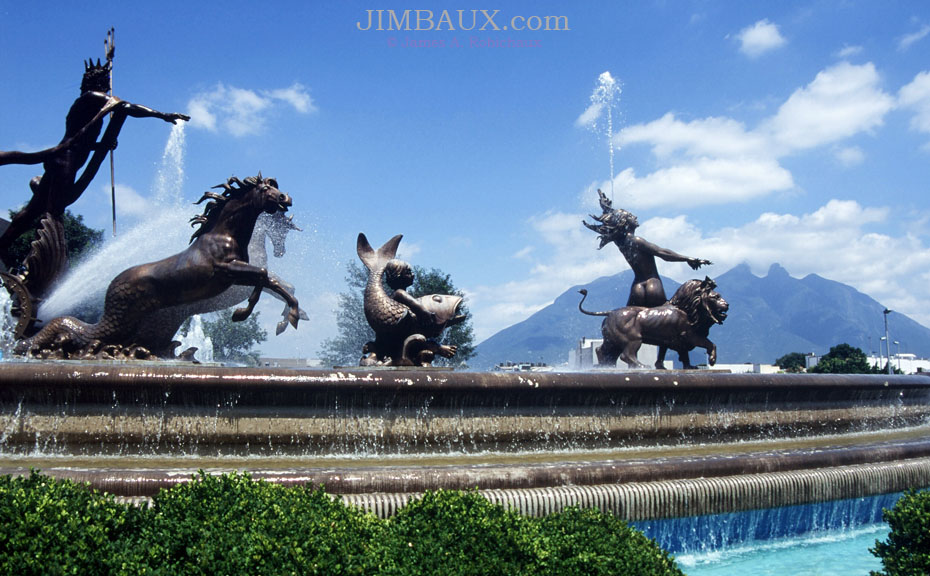 What really makes the view is the inclusion of Cerro de la Silla in the background.  Cerro de la Silla is the distinctive mountain on the southern side of Monterrey and is thus a symbol for the city.  The ITESM campus is about halfway (or a little bit more than that) between us and the mountain in this picture.  Its name is derived from how the profile of the mountain gives the appearance of a horse saddle.  So, while la silla in Spanish literally means "chair," the best English translation for the name of the mountain is probably "Saddle Mountain."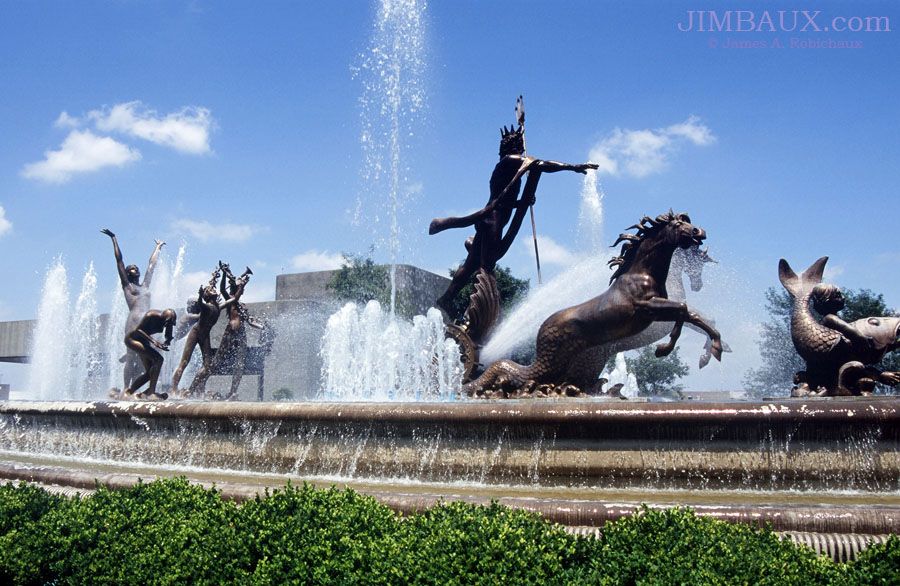 Next, we see Palacio de Gobierno Estatal, which is essentially the state capitol building for Nuevo León.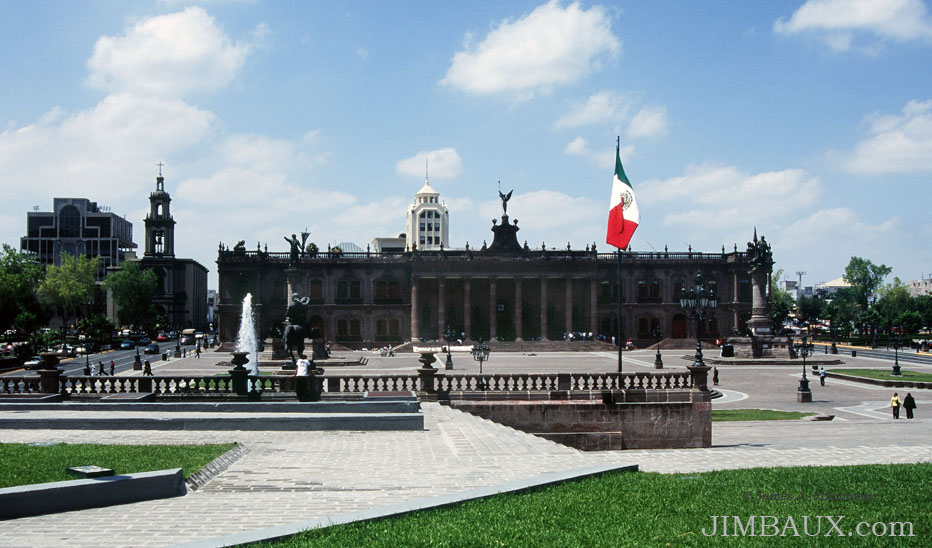 The building, in the style of Spanish Baroque, was built in 1908.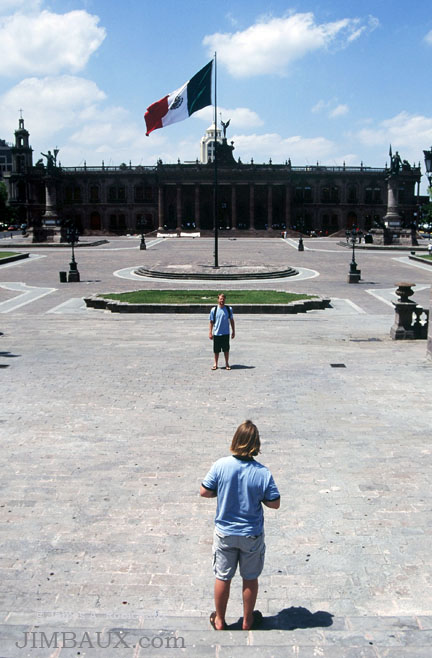 Dan gets a picture of Matt in front of the building and the flag, with the below image being a cropped version of the above image.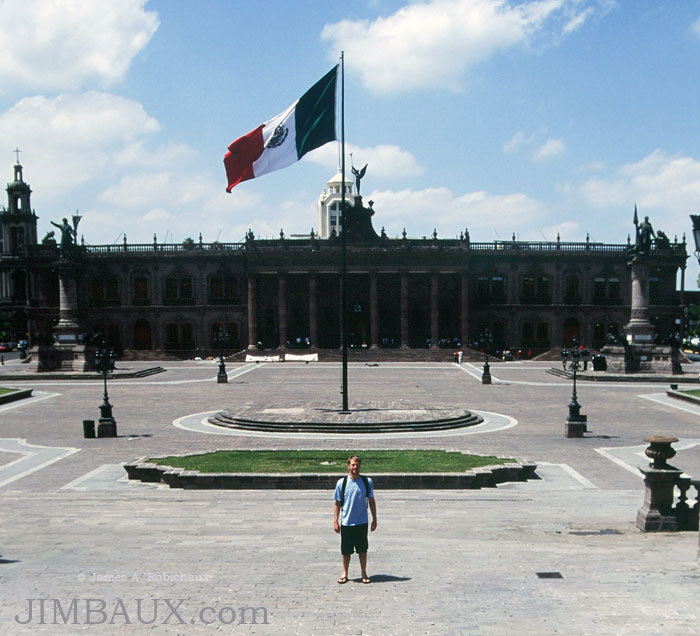 We then went to visit the cathedral – La Catedral Metropolitana de la Inmaculada Concepción.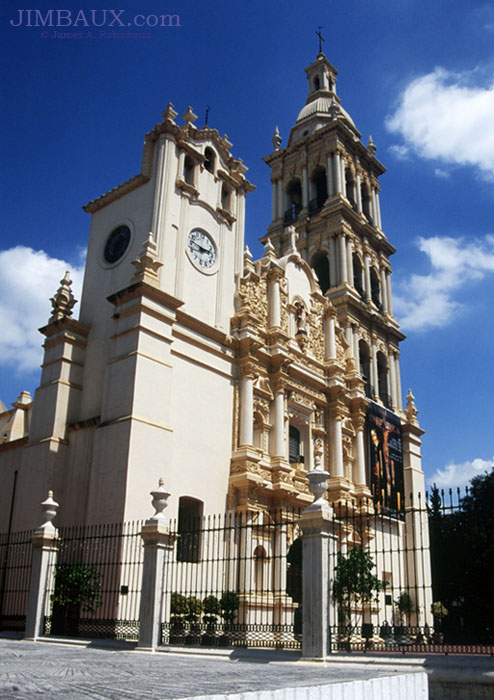 We went inside to have a look, but I don't have any pictures of that.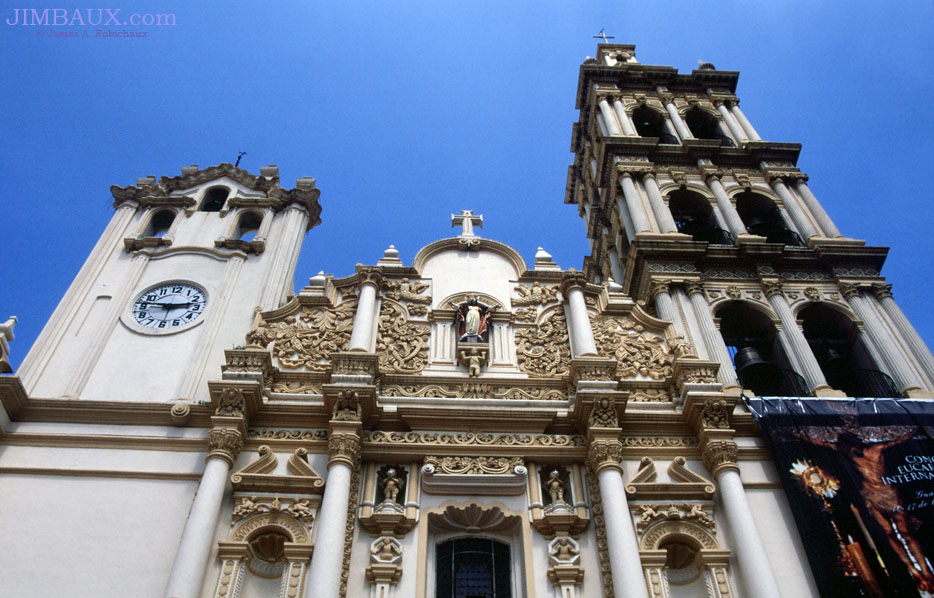 That's all for today.  Stay tuned for a visit to a cave (no pictures inside of the cave, but a few impressive views from outside of it) and my first real, good Mexican railroad action pictures.
Jimbaux