And The Only Pictures Taken Were Taken In The State In Between
After my epic last full day in Memphis the night before, when we saw the Lorraine Motel, the FEMA-Amtrak train to New Orleans to bring the Gustav evacuees home, many MATA trolleys, a few Norfolk Southern trains,  and Central Station and the sinkhole, it was time to head south on Saturday 6 September 2008.  Duty beckoned, and the electricity was back on in my crib, from where I had escaped one week before to be with my parents for Gustav in Bayouland, from where I escaped a few nights later after the storm to get to Memphis; it was now time to leave Memphis and head to New Orleans, leave Tennessee and head to Louisiana, though the three pictures in today's post were taken not in either of those states but the state in between.
The day started with goodbyes of various sorts, not just for me, a bit of Tennessee foaming, and cats crying.  I probably stopped and ate at the Whataburger in Jackson.
A City Built As An "Escape" From New Orleans
Coincidentally, and perhaps ironically, our only pictures today come not only from the Magnolia State but specifically from the city of McComb, a city that was created to get railroad workers away from the distractions of New Orleans.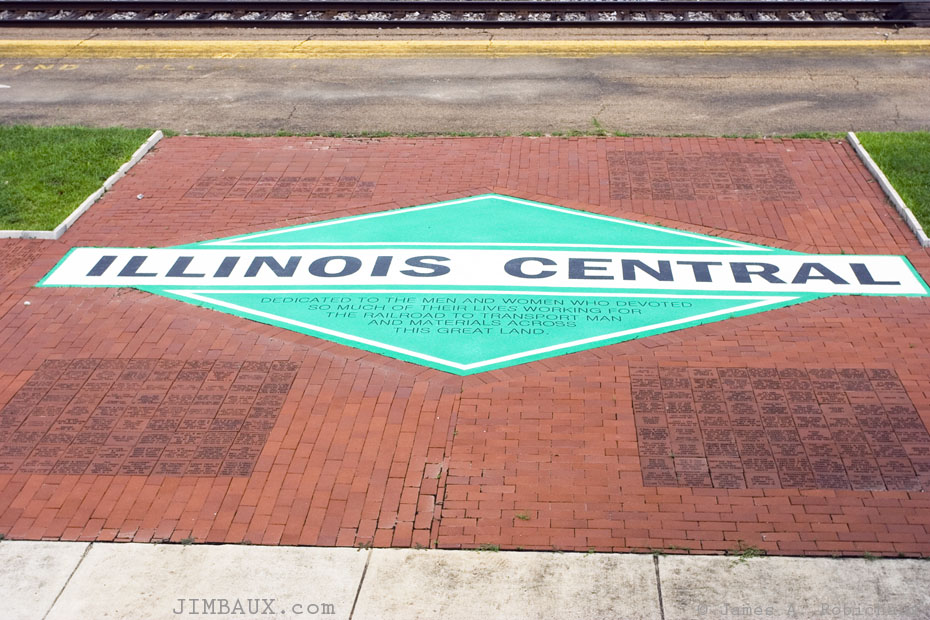 The New Orleans, Jackson and Great Northern Railroad was an early predecessor to the Illinois Central Railroad (which was purchased by the Canadian National Railroad in 1999.)  In the early 1870s, leaders of the NOJGN decided to move the railroad's main maintenance shops out of New Orleans and away from its saloons to what is now the city of McComb, named after a railroad official, and for many decades, the IC employed hundreds of people in McComb.  I guess this is an appropriate photo subject for a person on a trip from Memphis to New Orleans.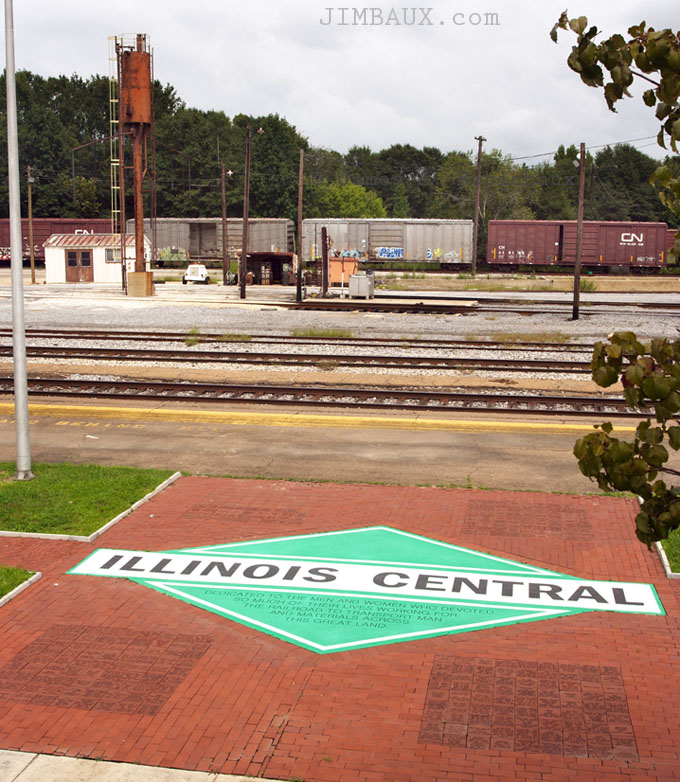 Those boxcars may have been there for the lumber place in Fernwood or the paper mill in Bogalusa.  Those boxcars also might not exist anymore.  I love boxcars.
South
Today, most of the action in McComb is at South Yard, including this switch job.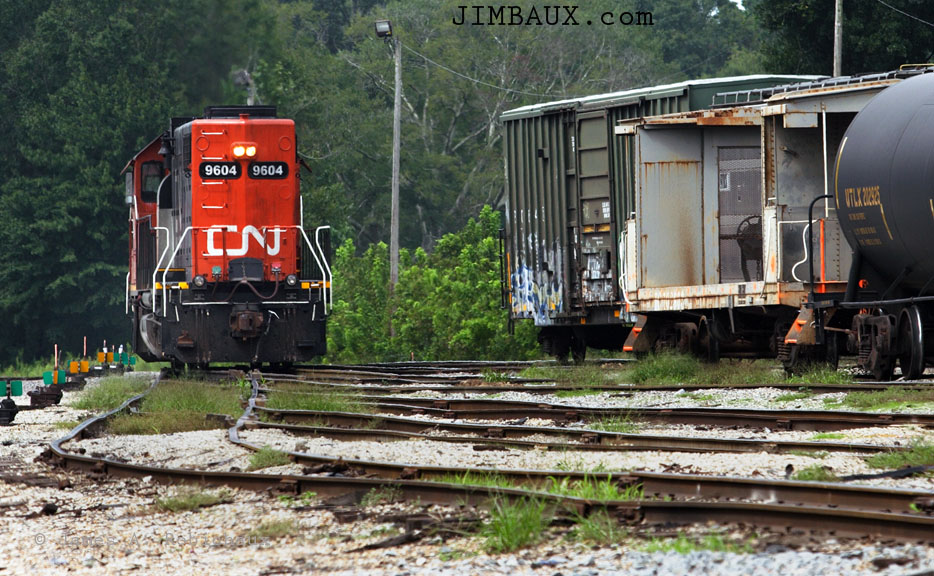 Note the shoving platform coupled to the tank car.  From this yard, industries south of this point and into Louisiana are served.
Woadieville
I got back to New Orleans for the first time in just over a week, and I was curious to see how my place and my hood fared in the storm.  Everything was okay, but, of course, I had to empty the refrigerator and freezer, which, however, didn't have much in them since I new days before my escape that I'd need to escape and therefore consumed most of what was being refrigerated without replacing them.
Things were mostly okay, and I vaguely remember going out with some friends to a bar that night and having some drinks and telling Gustav stories.
Thanks
I hope that you have enjoyed the Hurricane Gustav and Memphis Hurrication series.  This is the end of it on the blog, but there will be a "one off" picture tomorrow on the Facebook page of my first train in New Orleans post-Gustav.  I could not have done this without the generosity and love of family and friends.
I'll see you in about a week as we remember Hurricane Ike.
Merci,
Jimbaux