Does This Count As A Hat Trick?
You tell me, as we will see three trains in one afternoon – the afternoon of 20 March 2008 – circular commute, but you'll only see the head ends of two of those trains.
Raising Cane's
First, we see the ILBNO – which would become CSX train Q192 to Atlanta – parked on the Huey P. Long Bridge right by Raising Cane's.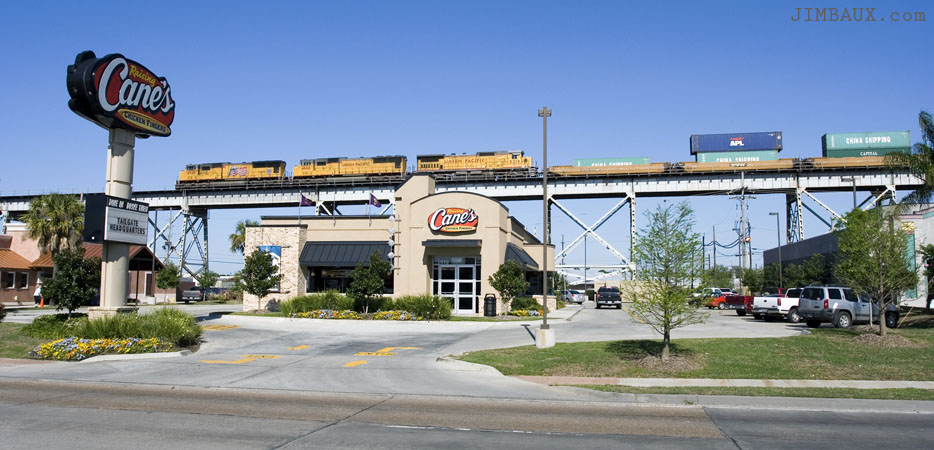 So, yes, that's Union Pacific's and CSX's Long Beach, California, to Atlanta, Georgia, maritime intermodal train.
Heck, while we're stopped here, we might as well – make an excuse to – get something to eat.  Yes, a southern Louisiana institution (it started in Baton Rouge) this is.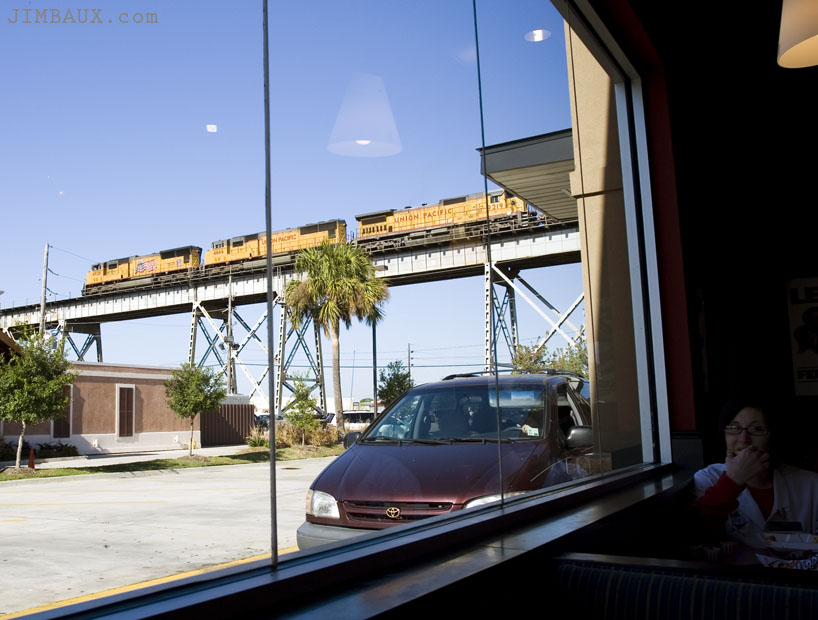 That's my typical seat when I go there, which, several years after these pictures were taken, is not nearly as often as it once was, which is a good thing, obviously.
Orleans Avenue
Now we're on the NS Back Belt at Orleans Avenue as we see the typical afternoon flood of parked westbound traffic.  You see the tail end of the NS 393 – and check out that Ferromex boxcar – ahead of BNSF train M-CSXHOU with some fresh UP locomotives on it, a rare find on a BNSF train!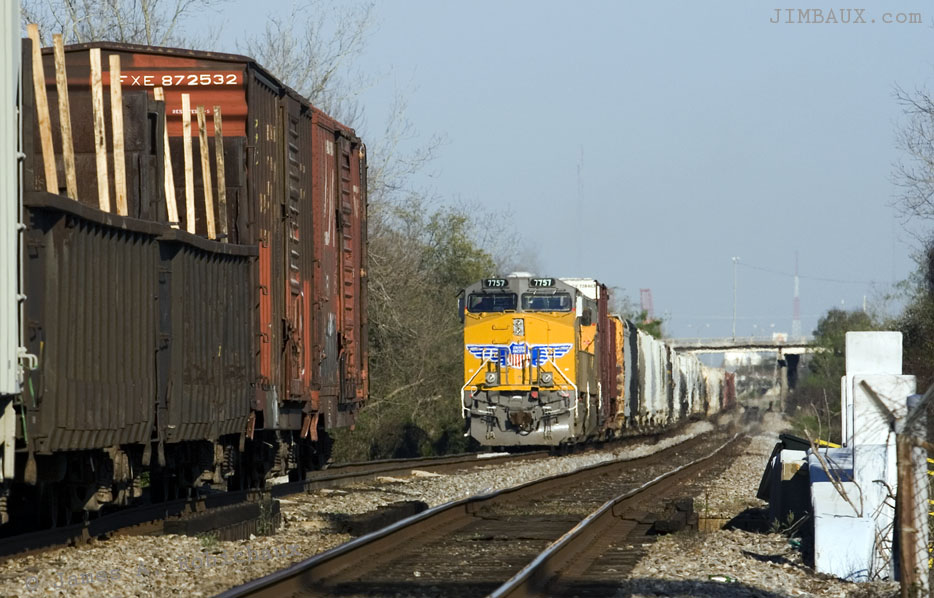 So, is this a hat trick?
The 393 started to move, now with its UP yard crew aboard, and, therefore, so did the M-CSXHOU, an interchange train (as all road trains on the Back Belt are) from the CSX to the BNSF.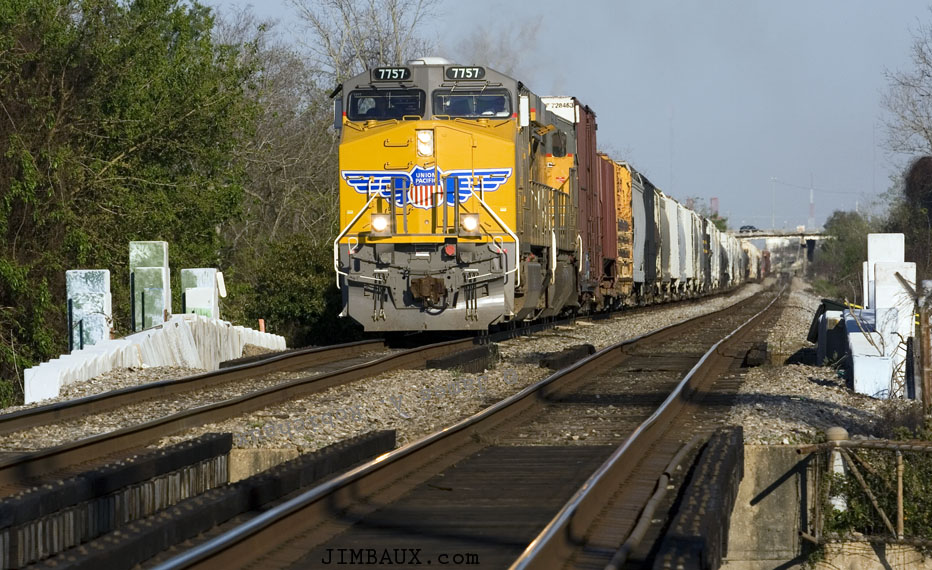 That's better.  UP locomotives are really nice when they are clean.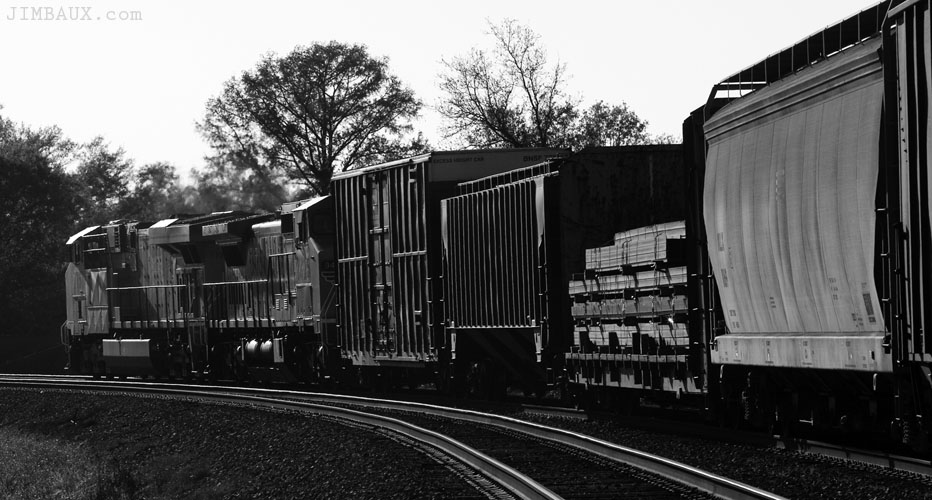 Meh.
Jimbaux