[Jimbaux knows you are trippin' into a world that never seems too far away.]
Just Another Vision . . . In My Head . . .
Greetings, you pot-heads!  What's good?  What's funny? Jimbaux's got some pics that he took on 4/20. It was Friday afternoon, and you know the usual drill. Jimbaux was takin' pics on his way back to Woadieville. So grab your beers, and grab your blunts 'Cause Jimbaux got some pics of trains, some seen more that once. I shot two westbound trains, both Union Pacific, MCXEW and MAVBT, to be specific. Now, imagine the surprise for what my eyes did see, As it had been years since I saw the MAVBT! For the last few years, this train has been nocturnal. That's why you've not yet seen it here on
Jimbaux's Journal
. So, for this first shot, the train takes up only a small portion, But that's 'cause this shot is jacked due to heat distortion.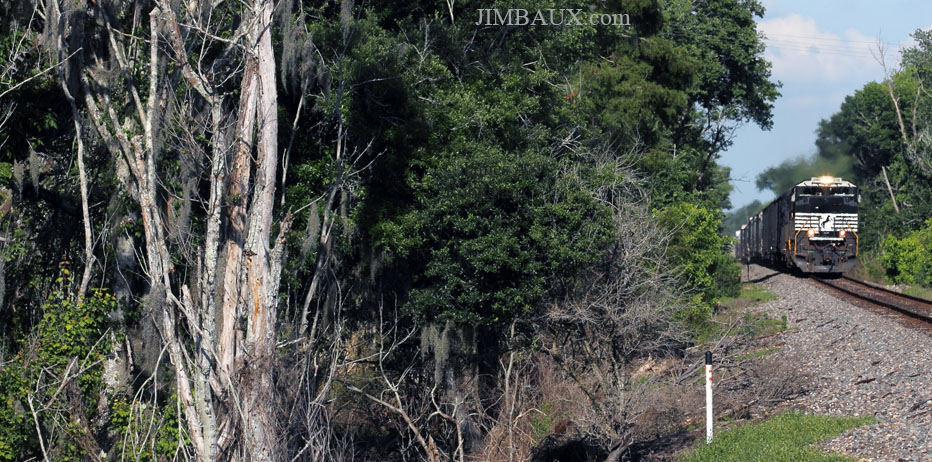 The carbon black hoppers, do them you see? They'll be set out in the interchange track at the NIB*.   Then they'll be switched and moved by the L&D, And this is the way it gets there, the MAVBT.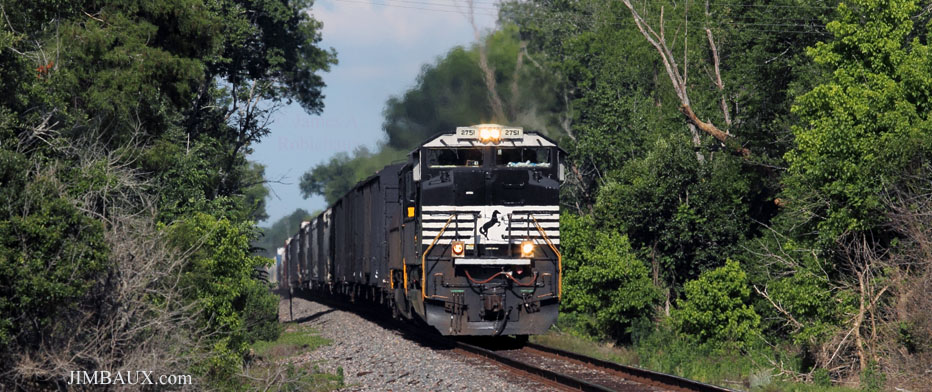 This is a new shot for Jimbaux, never done it before But I don't think I'll do it again, as it seems such a bore.   Actually, I have (almost) shot here before, and that's a fact, But only in the fall and winter on the other side of the track.   Well, grab your blunts and take ye another puff, 'Cause two shots of the MAVBT apparently ain't enough.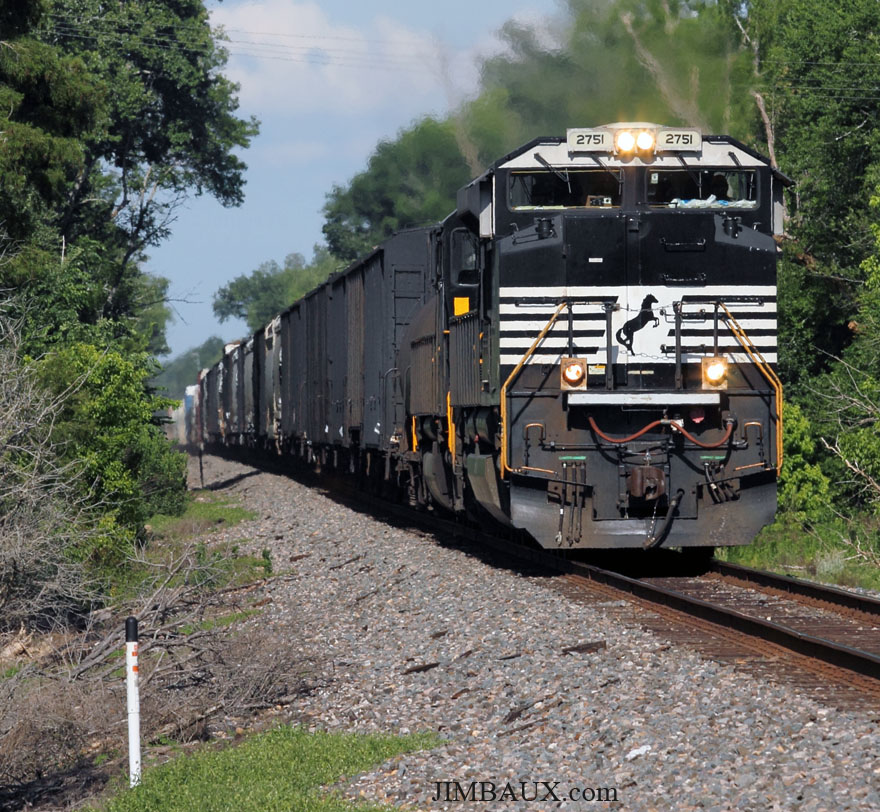 Well, those shots were lame, but this train is kind of neat! There're some good shots west of here to which this train I can beat.   To chase this thing further west would have been pretty cool, But, alas, as it was, the car was out of fuel. So while you're enjoying these pictures on this bender, I stopped at Wilson's, got some gasoline and chicken tenders.   It's the only place in Chacahoula, so you might as well pick it, But you've got stand in line behind people buying lottery tickets.
Part II
There were not many more trains running, but I did not fret. I'm just glad I got one more before the sun set.   It was the MCXEW, a train that's usually long. Have a look at this picture while you load another bong.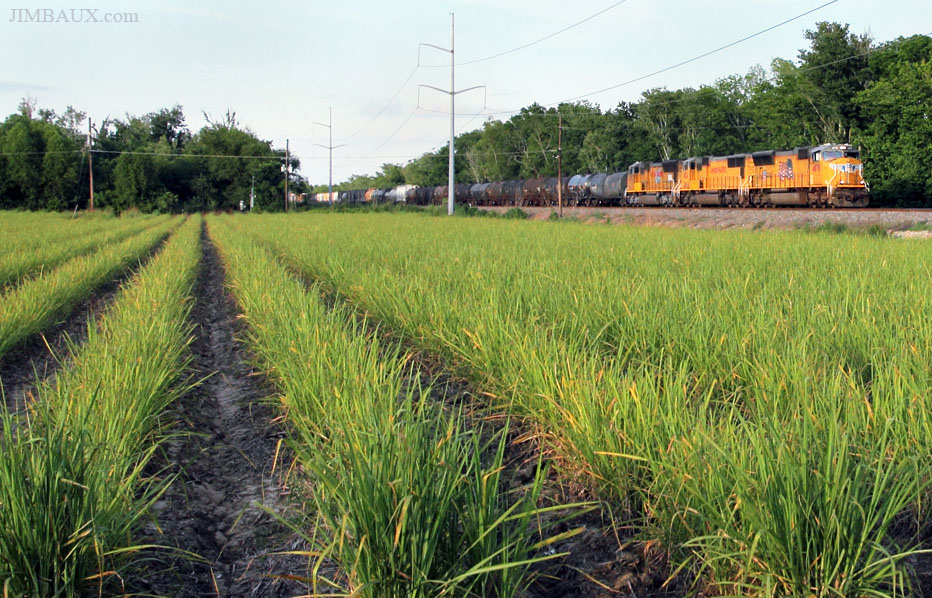 It was good to be out, taking pictures by the track, When
a few nights before, I had seen Godsmack
.   Now, some of you will recall, as you enjoy smoking your pot, That
a week to the day before, I was at this very same spot
. The pictures that I got then were better than these, But I say that just 'cause I'm a tough person to please.   Now before my rhymes make you deliriously insane, Let me entertain you with another shot of this train.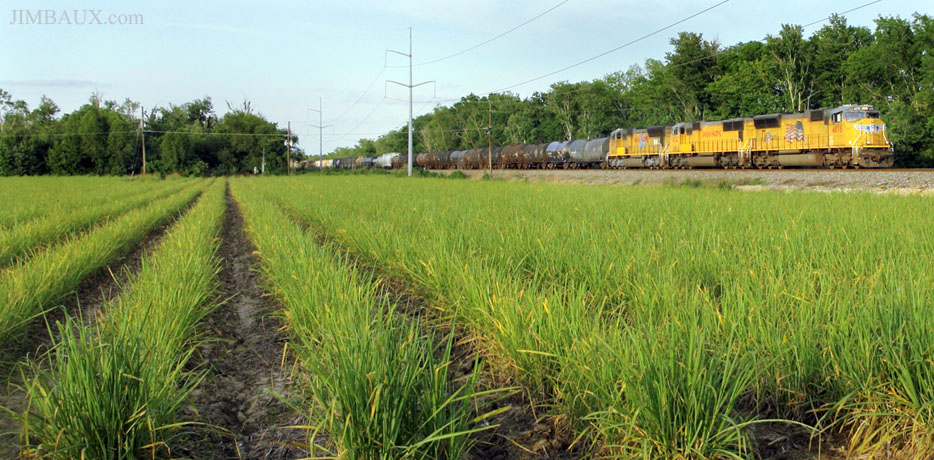 Comparing those two pictures, it's obvious what I need. I need some Photoshop training, I need it indeed.   So while you're laughing at me as you enjoy your weed, If you give me some Photoshop advice, it I might heed. Now, before you pass out, and before you hit the hay, I want to show you some pics of this train going away.  

Run quickly across the road for a shot? It's a stunt. Think about that as you roll another blunt.   Weed won't solve all your problems, as if it's a magic potion, And maybe what you need instead are these boxcars in motion.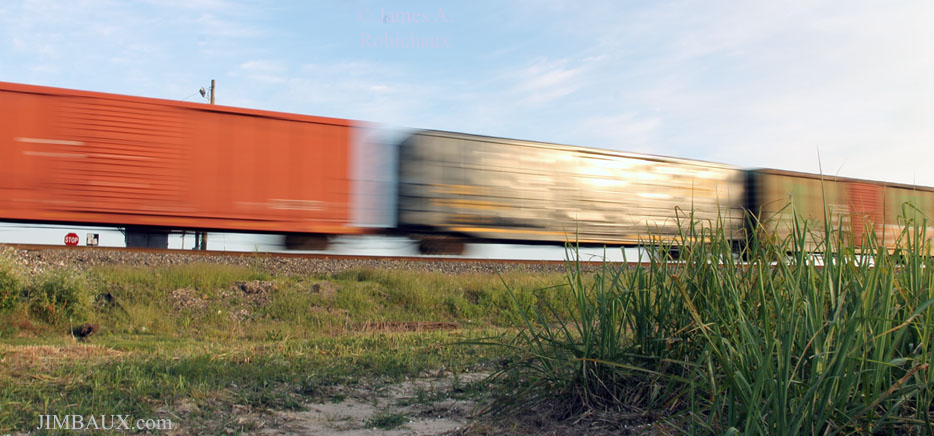 As we watch the end of this long train pass, Please pay attention to another type of grass,   Though with my pictures I hope to entertain, I hope you note the presence of the sugar cane.  
So, as we come near the end of this silly little rhyme I've got one more shot to show, this of a different kind   Not only a different kind of shot, in this situation, But a shot showing a different type of transportation.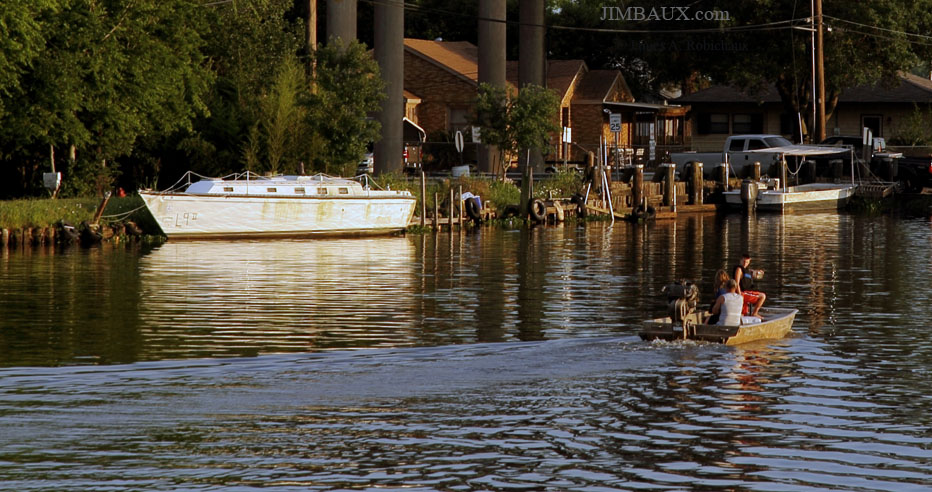 So there you have it, not too much time did I kill, As I was already driving back to Woadieville. I hope that I have given you a little bit of hope That you can get high on this photographic digital dope   So now that the pot is giving you hunger pains, Just remember one thing:
real
gangstaz photogrpah trains.
.
Jimbaux
* "NIB" is the BNSF Railway's station code for New Iberia, Louisiana.  New Iberia is the headquarters of the Louisiana & Delta Railway and the location where UP and L&D conduct most of their interchange traffic.