[Jimbaux is the way he is.]
It's The Way I Am
I'm tired, busy, and short on time this evening; I hope to be asleep soon and will make this quick.  I was on my way to The Han for a rendezvous with The Cajun Porkchop, when I heard Chip giving up his track warrant from the Lafayette Sub.  The Livonia Sub dispatcher didn't give him permission to get on the Drill Extension track at Live Oak because it was occupied by other rolling stock.  However, by the time he got to Avondale, the yardmaster instructed him to swing through the crossovers at George Street, and that's what you see happening in the five pictures presented here this evening.
I'm Not Really Sure If We'll Notice It Before We Fall
I've shot at this location a few times before, but not in several years, and this is the first time I do it from the top of the truck (only on the first shot.)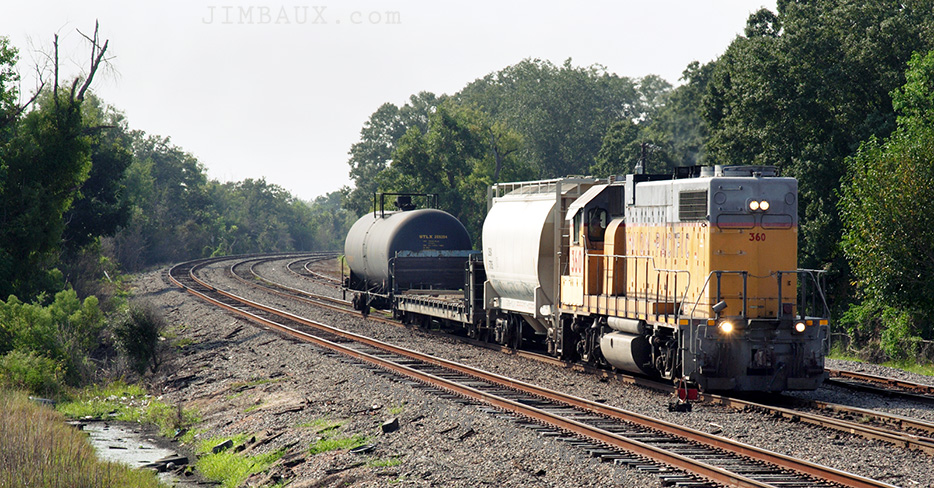 I think that's the best shot of the day; yes, it only goes down from here, and quite literally too.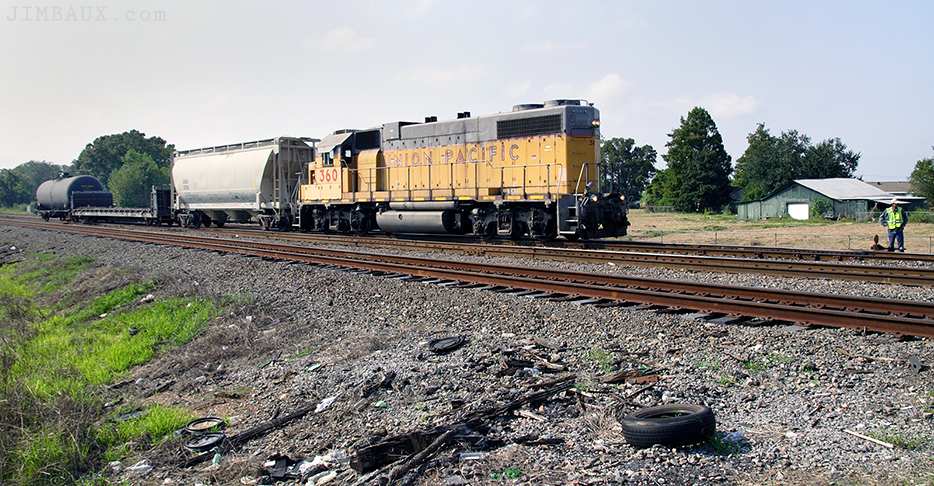 Do you see Chip standing at the far right in the above picture?  He's been such a major character in my life as a foamer!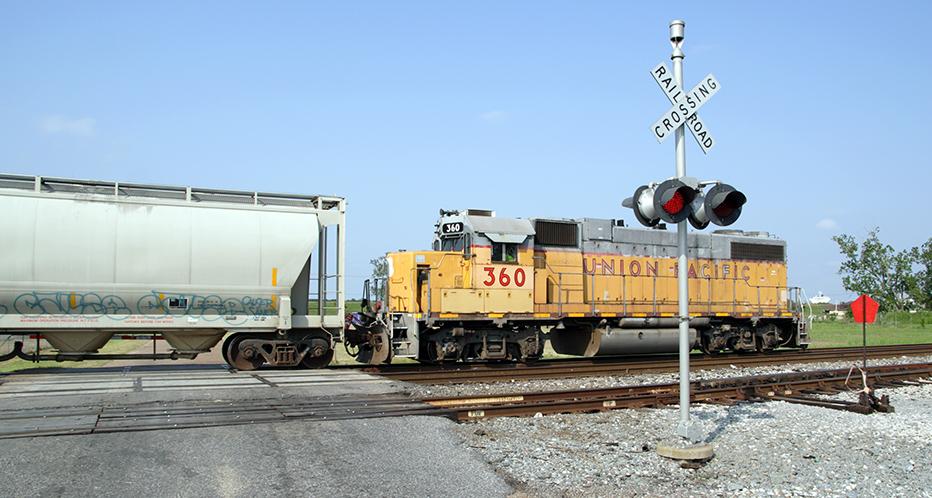 Don't forget to hold your mouse over the pictures for caption information if you desire such.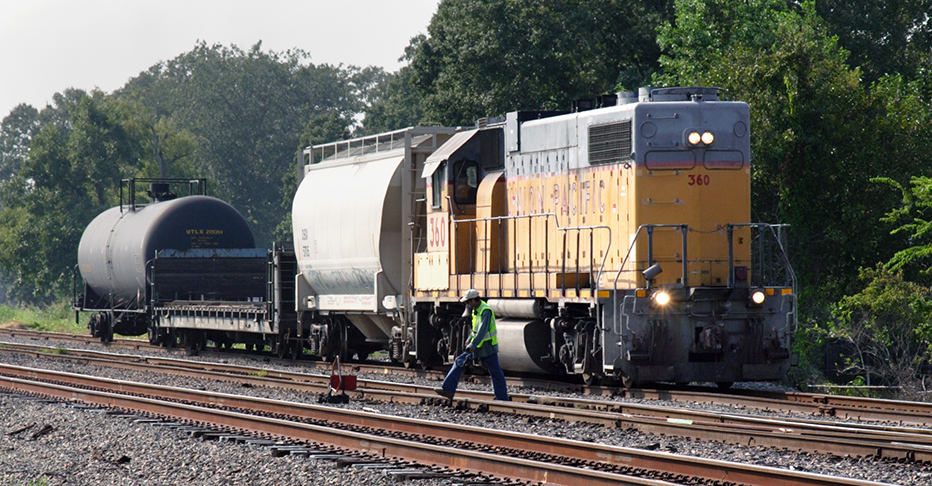 See Chip again?  The train just shoved back so he could re-align the switches.

Well, that about does it.  I hope that you liked this little peek into my eyes, through my eyes.  I left Chip and went see The Cajun Porkchop, which gives us the title of this post.
Good night.
Jimbaux