[Jimbaux was broken.]
There's So Much Left To Learn
Here's a brief look at what was happening in New Orleans midday Wednesday.  This is what will become KCS train M-CXSH, but here we see that CSX has just delivered it to the New Orleans Public Belt Railway.  The train will go to NOPB's Cotton Warehouse Yard, where, if things are still like they were last fall, the NOPB will build a Baton Rouge block and a Reserve block for the train.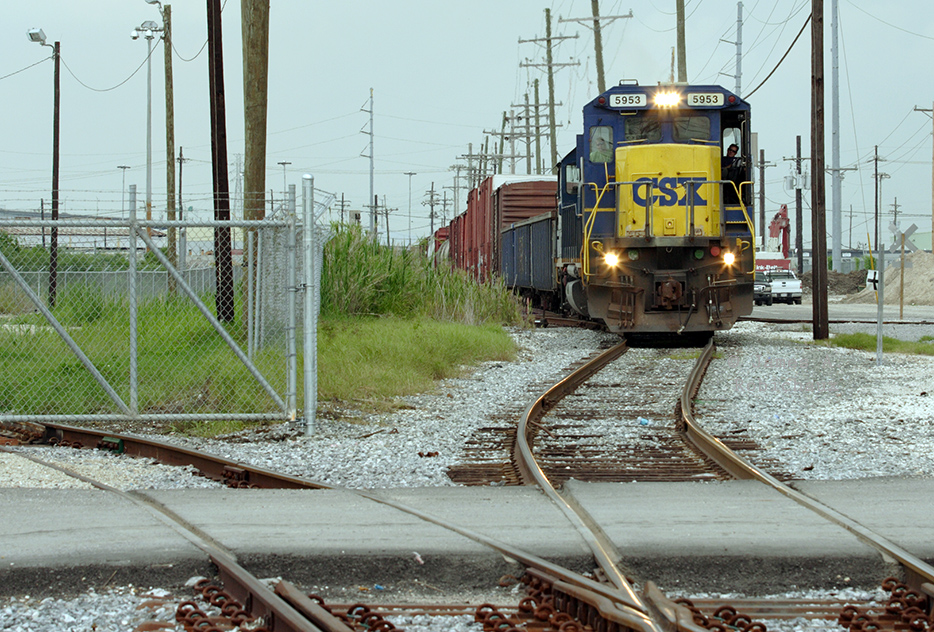 After that, the NOPB will deliver the train to the KCS in Metairie.  This is a daily movement.  The locomotives you see in the above picture (the second was a GP38) only shuttle this train the few miles between CSX's Gentilly Yard and NOPB's Cotton Warehouse Yard, which services KCS's locomotives.
The picture above was taken just north of Florida Avenue.  The track to the left is new, only installed less than a year ago to serve what appears to be a plastics distributor.  This day was the first time I saw any cars parked on it.
I hope that I didn't do as terrible a job in color correcting this cloudy day CSX shot as I have done before, but my deficient eyes really can't tell.  I don't see colors like most of you do.
The Worst Is Over Now
(You're not listening to today's song?)  Thanks to everyone who commented (both publicly and privately) on the soulful homecoming post I made yesterday.  We'll see what the future holds.
Jimbaux