[Jimbaux was his own worst enemy.]
I've Given Up?
As I've recently written, not being able to easily just get up and go foaming is starting to really get to me.  I miss the ease of access to the track in New Orleans, but I don't miss the 100F temperatures being experienced there now.
Pittsburg, Kansas
Sometime last week, my Media Player on my laptop started playing Minutes to Midnight by Linkin Park, an album that I associate with the area around Pittsburg, Kansas, and particularly my trip there in June 0f 2007 when that album was new.
Put Me Out Of My Misery
What, you're not listening to the song?  Today, in this post, I present to you three pictures of Pittsburg from June 2007, a place that I'm suddenly missing, for some reason (hearing the Linkin Park music), and a place to which I long to return.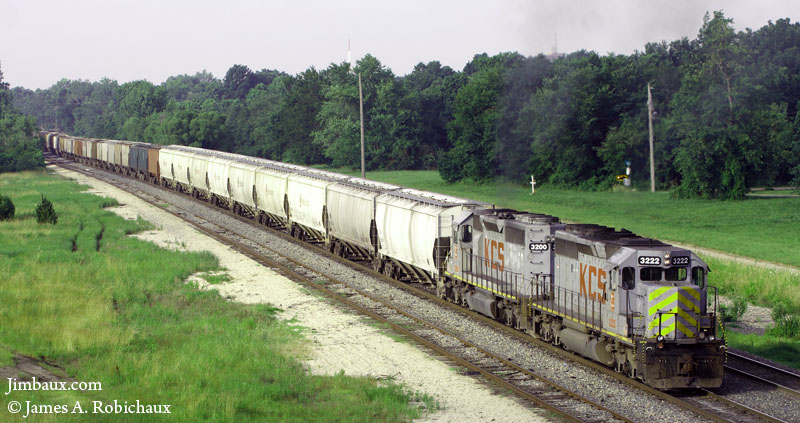 The train in the above shot traced as an M-BMKC (Beaumont, Tx., to Kansas City, Mo.), but it looks like a grain train.  I was just happy to see the Spartan cab power on it!
The Yard Office
The shot below shows a time-old aspect of railroading, in this case, crews entering and exiting the yard office with their supply bags, usually with a change of clothes or to stay in a hotel in an out-of-town terminal.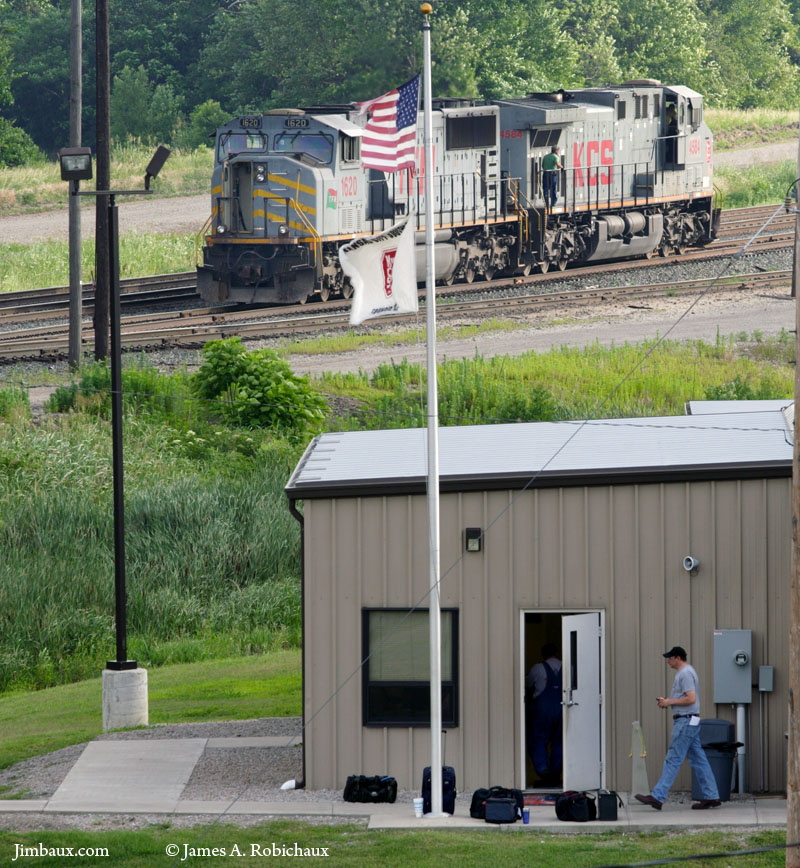 Note, also, the crews working on the locomotives in the background.
Helper Power and The Shops
In the below picture, taken in June 2007, you can see the old turntable in the background as well as the long-dormant locomotive shops.  Since this picture has been taken, the structures in the background have been razed and removed.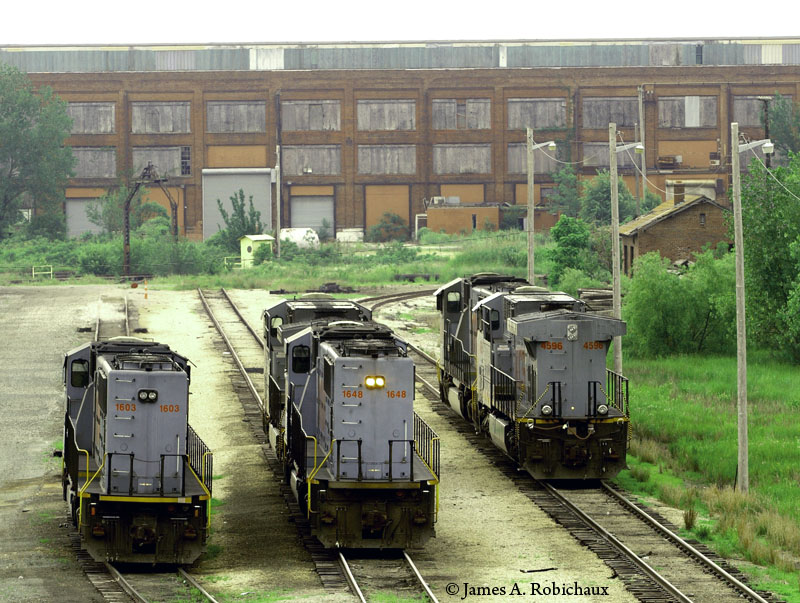 The locomotives seen in the foreground are, in most cases, attached to southbound trains to assist them over the steep grades in the Ozark and Ouachita Mountains to the south of here.
That's all for now.  I'll present some more Pittsburg pictures soon.
Baltimore Soon?
It seems that some foaming in the Baltimore area is in my near future, and I'm surprised at how excited I am about this prospect!  I'll write more later.  I'm busy and tired right now.
Jimbaux