[Jimbaux is not sure if he wants a "Southern Girl" or some other kind of girl.]
Let Go, Try Each Other On, See If You Fit
Bonjour, mes amis!  If you're looking for an open book, look no further, for I am yours.  (What?  You didn't click on the above link and start playing the song?)  It's your pal Jimbaux here, putting out a brief post on this Friday morning with more local stuff.
I took this picture of what has long been one of my favorite architectural sites in this area two weeks ago today while on the way to work; so, the Friday aspect of the post is appropriate.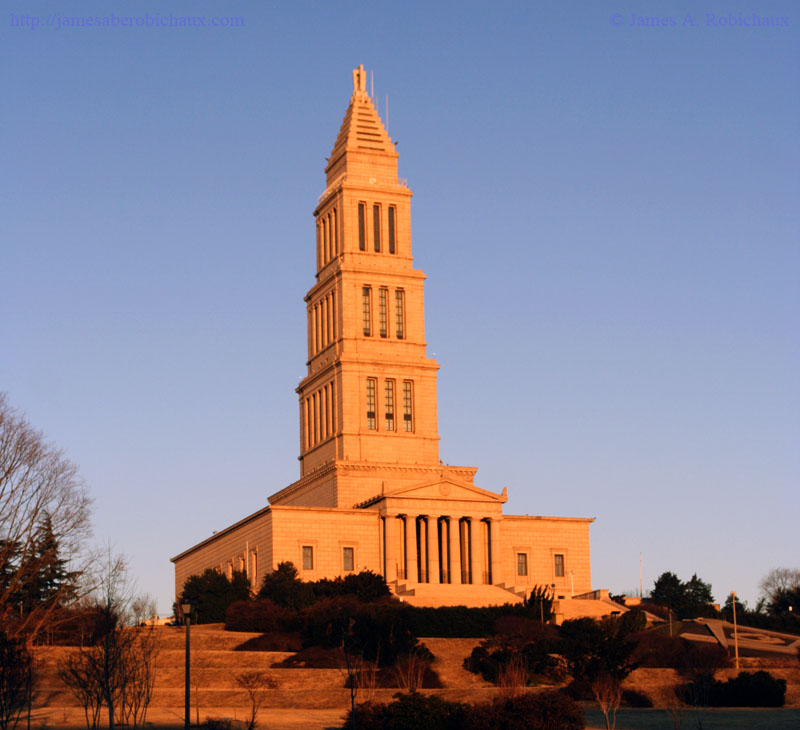 We're right at the crack of dawn, my friends, and the lighting is weird here.  I had to jack around in levels to get it to even look this good, "good" being a relative term here.
You're An Exception To The Rule
There's actually another problem with this shot that's much more easily correctable as it is completely unrelated to color, and the only reason I didn't do it is that this is a rush job.  Can you spot what non-color problem this picture has?  I'll give you a hint: fixing it would have only taken 1°.
So Come Outside And Walk With Me
In the meantime, remember to do anything that turns you up and sets you free.  If you are unable to do that, you are a slave to fear.  I should know.  Open your eyes.  I finally did.  Word.
I thank you for being a bonafide rarity.
All for now, mes amis.  Merci.
Jimbaux