Jimbaux is not and simultaneously is a 21st Century digital boy.
The Train Was Westbound, While I Was Eastbound
Well, look at this! It's an out-of-order post, done so because it is short and easy.
I climbed up the bridge for the train and noticed that the sign had fallen.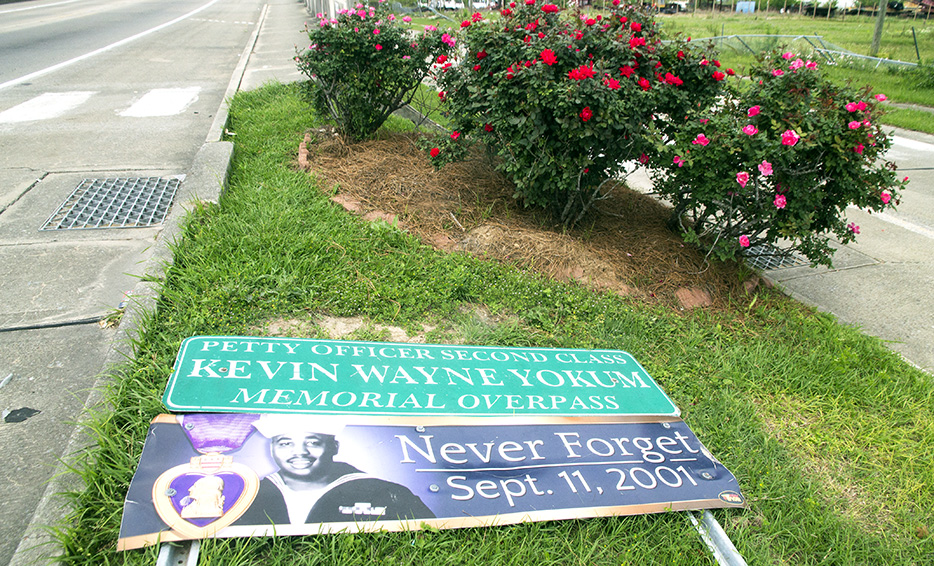 April 3 has often been a memorable day in my life, at least going back a quarter of a damn century now.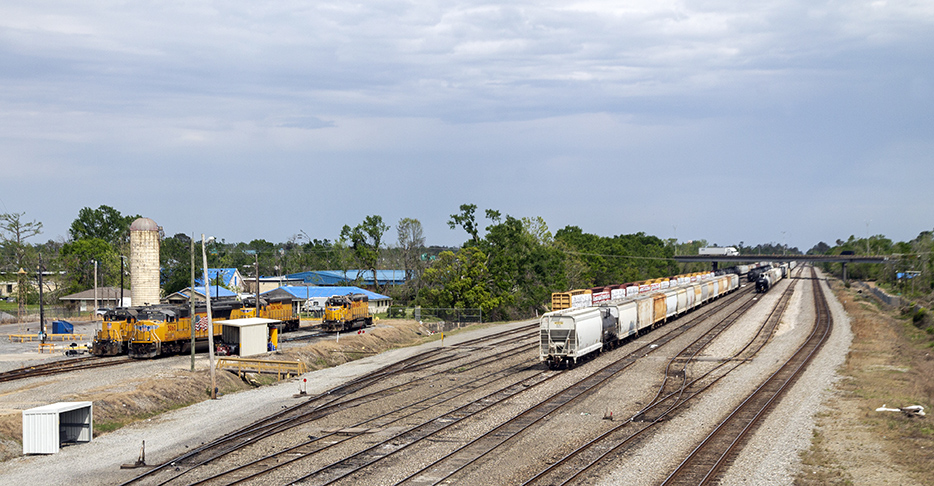 This is the Union Pacific Railroad's former Southern Pacific yard along the former Southern Pacific "Sunset Route" in Lake Charles, Louisiana.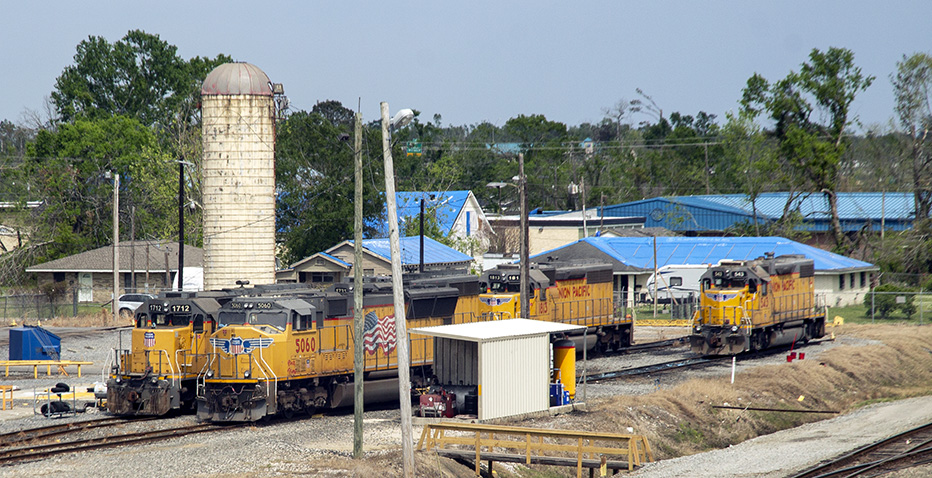 I was hoping to go to the one of the first two cities in Texas where this train would stop today, but, due to the pandemic, that was not to be. So, all that I did was photograph it before heading back east myself.

This is the westbound Amtrak Sunset Limited.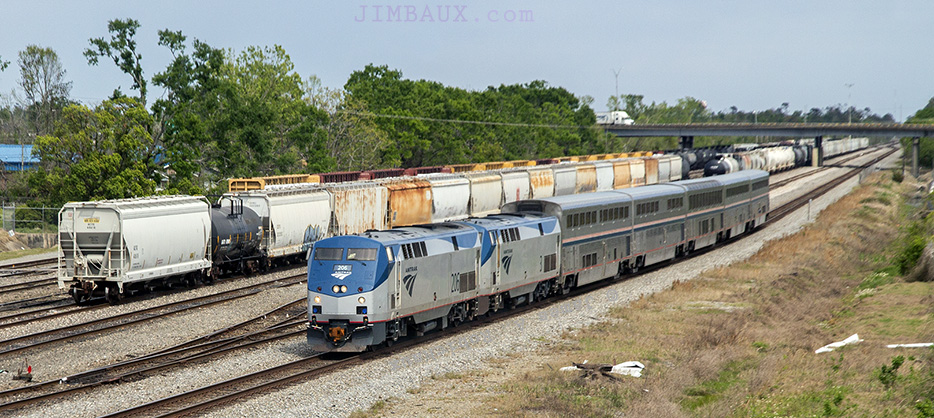 This is a new shot for me, as I have never photographed a moving train, let alone this one, from this location.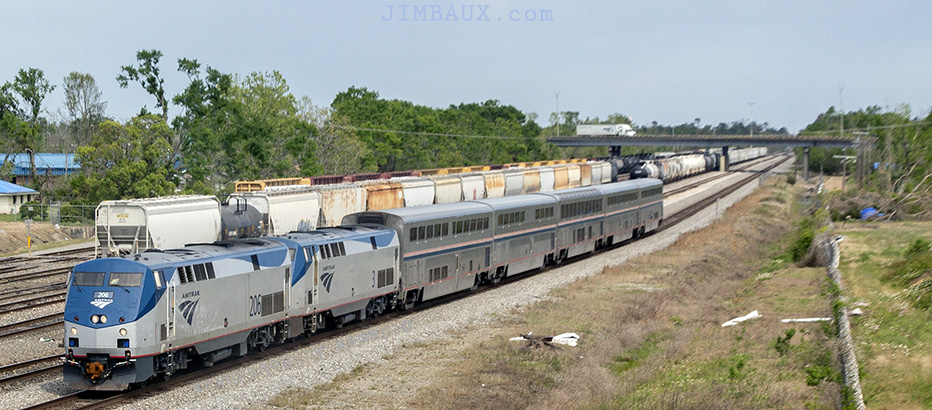 Yes, the sky is a bit washed out.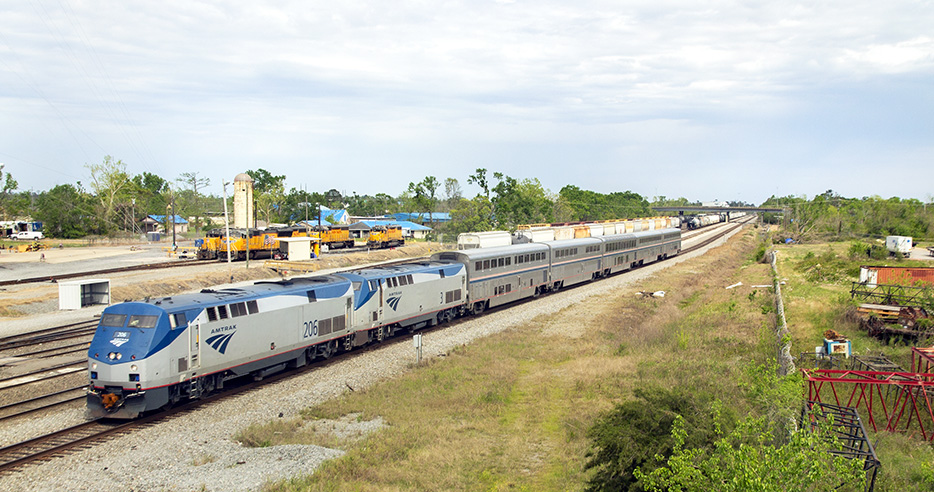 That's all. One more time, I went to the little yard next to Chennault airfield to see of that wind-turbine-blade train – the one some cars of which I photographed moving out of the port on Tuesday – had started to move, let alone been crewed, but it hadn't been. So, I went back east to the homestead, and I am pleased to be back where trees are!
This has been an end to a memorable week, which included my big hat-trick day on Tuesday that included some Acadiana Railway action in Eunice, some KCS action in Dequincy, and seeing Port Rail move those wind-turbine blades, all in one day, followed two days later by some more Port Rail action and a glimpse of the outbound blade train. Oh, those links aren't working for you yet? Yeah, I said that this was an out-of-order post, but I am hoping to get those other posts done in as early as two months; did you see my Patreon update earlier this week on that topic?
One year ago tonight, Terry and I photographed the fourth-to-last train to the Planters Rice Mill in Abbeville in the last month of operations at the mill. I miss that operation!
Anyway, happy Easter to all. Let's work to make the world a better place.
Jim