Jimbaux accepts that these are the hands we're given.
I Must Have Dreamed A Thousand Dreams
Hi. Today is Monday 30 November 2020, and here are some pictures that I took today. I actually don't like much of this post, but it's educational where it's not entertaining.
This Is The Time, This Is The Place
I started the day in Lake Charles, where I saw, for the first time, wind-turbine-blade cars.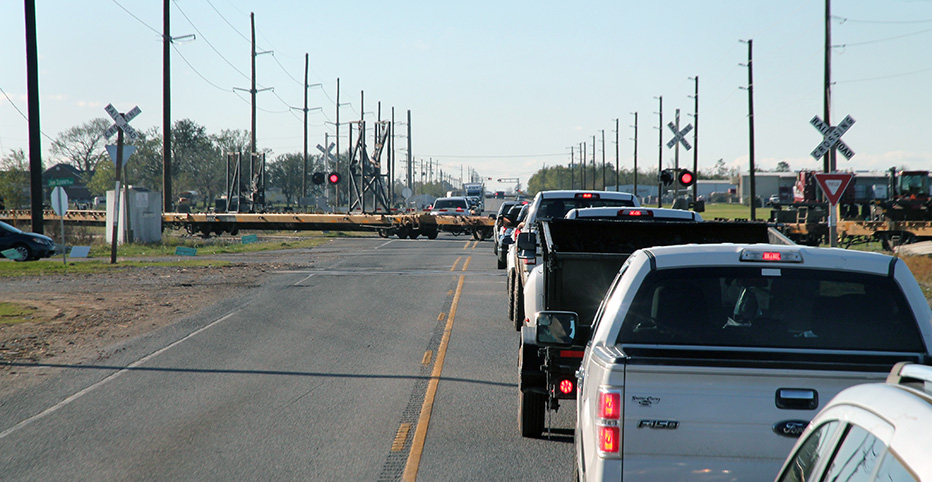 I am southbound here on Louisiana Highway 397 north of the northern of the two crossings that the same track makes of this highway, and you can see the same train at both crossings in this picture!
Isn't that neat? The track on which the train is running in the foreground is near the end of what remains of the old SP Lake Arthur Branch.
Do you see the same train at both crossings? It's a long train!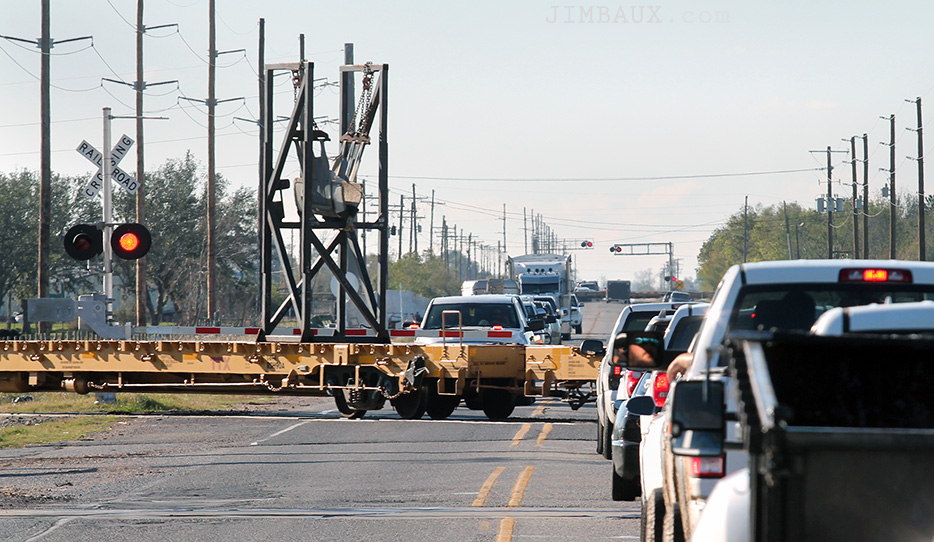 I went south and went into the convenience store at the eastern end of East McNeese Street, and here are these US Coast Guard members not wearing masks while waiting at Subway.
I thought about chasing the wind-turbine-blade train eastbound, but decided that, due to poor lighting and the difficult of photographing a train of empty flatcars, I'd pass, even though I still haven't yet seen a train on that neat street-running line to the port, and I'd love to see a train there!
So, I went by the Farmers Rice Milling Company before I rolled out of town.

I followed Union Pacific Railroad track east to Iowa, then northnortheast to Kinder. On the way to Kinder, I saw a milepost 670 by the track, which, I presume, is measured from Saint Louis.
Here I am in Kinder.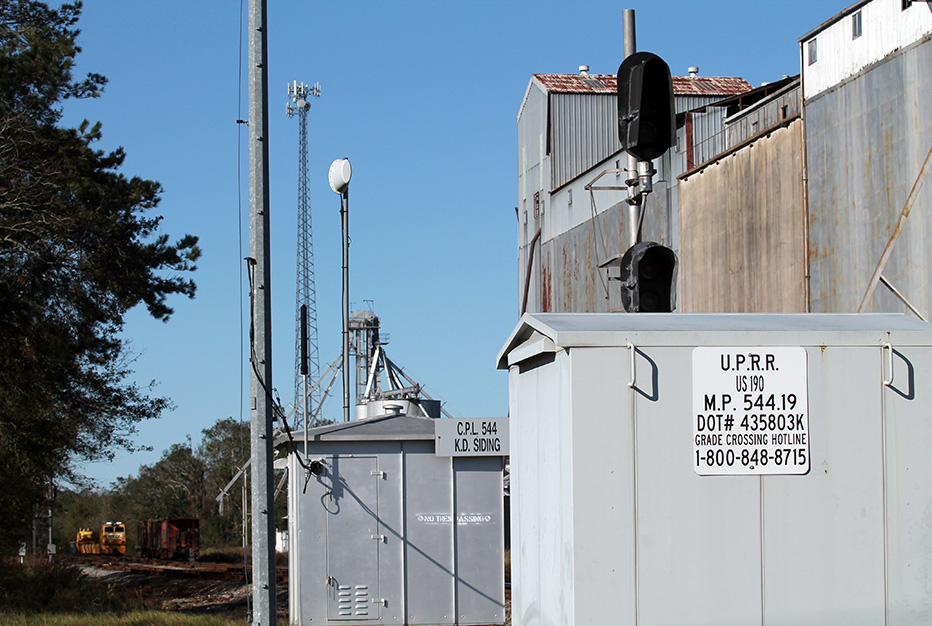 There is some Maintenance Of Way equipment parked here at Kinder.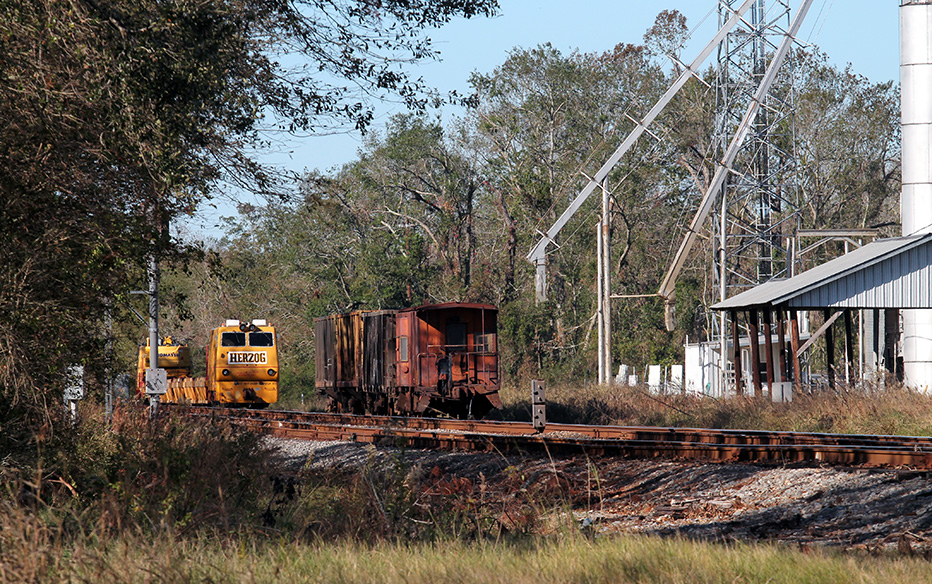 Next, I went east along the old MoPac Beaumont Sub or the DeQuincy Sub or whatever it is called now, and I found an eastbound train parked on the western side of Basile.
So, I got to the eastern side of Basile and got set up for a shot of him.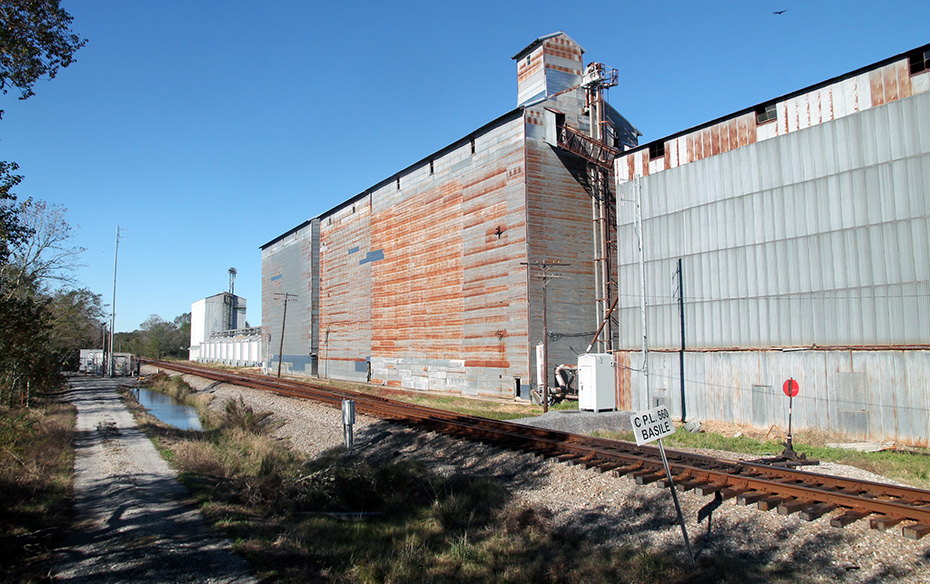 Here is the train, in all of its faded glory.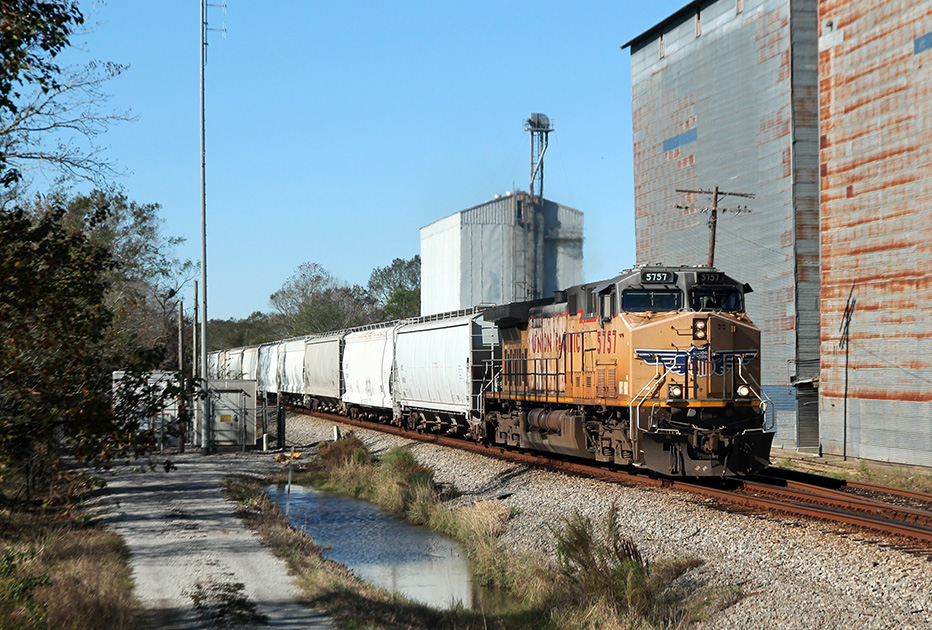 That train reminds me of the UP of 15 years ago that I hated so much.
More importantly, though, that is my first action shot of a UP train on this old GCL line west of Livonia.
Stand Up And Let's Start Showing, Just Where Our Lives Are Going
The real reason that I am here, though, is that I wish to reconnoiter the Acadiana Railway branch from Eunice to Crowley. This was my first time coming to Eunice as an adult, first time in Eunice on my own, and it was also the first time that I really see the Acadiana Railway, which has a neat set of locomotives.
Today was Monday, and I had just heard from Donovan that the train here runs on Tuesdays and Thursdays, but that was fine, because I wanted to just explore the area, the railroad, and the shots without the added stress of chasing a train, and the primary purpose of my exploration here was to gather information to be used to chase the train here in the future.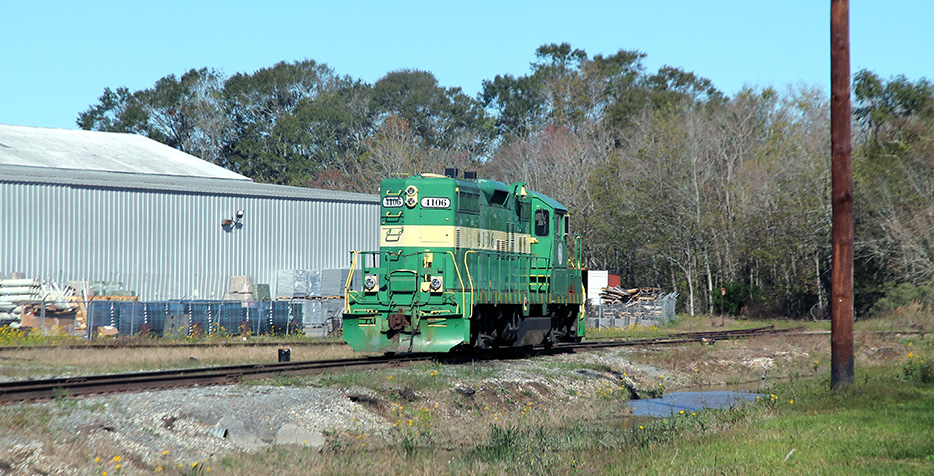 I found the locomotive parked here near the UP mainline.
Too Many Men, Too Many People, Making Too Many Problems
On the way into town, I saw a farm supply place that had a bunch of Trump signs in front of it, like "Farmers for Trump," or something like that. There was a pickup truck in front of me on US Highway 190 that had a Trump bumper sticker. There was at least one house, a Hacienda style house, with a trump flag in front of it. This makes me feel so isolated.
Whoah, what is that?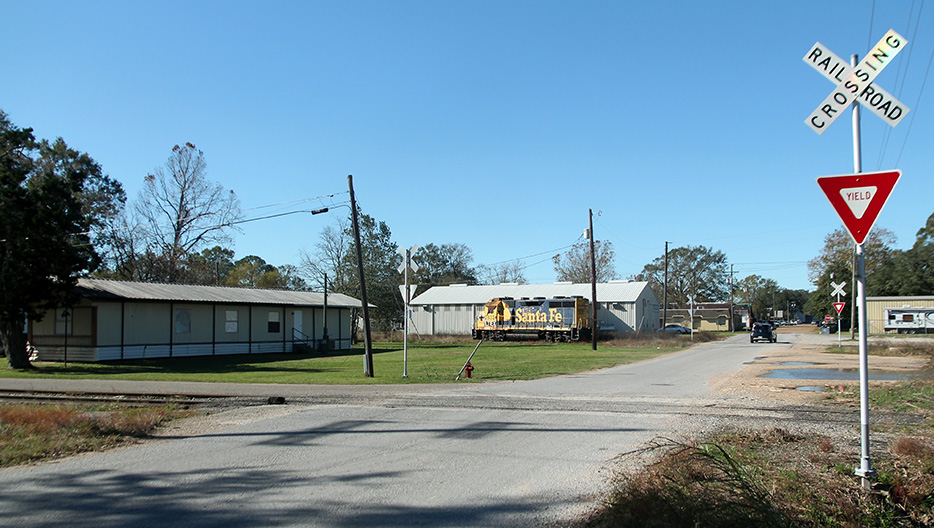 Man, that thing is beautiful, and I'd love to see it in action. That's one of my favorite locomotive models in one of my favorite paint schemes!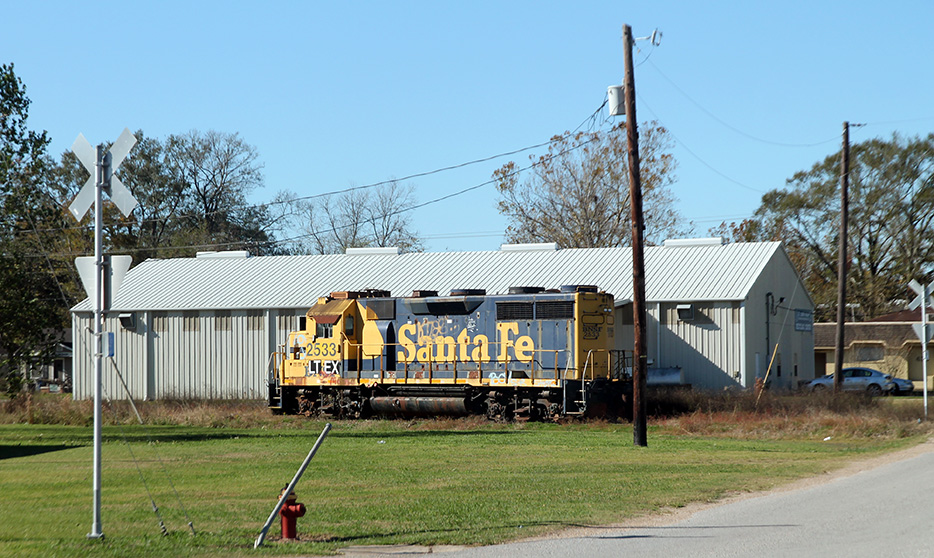 I wonder what the deal is.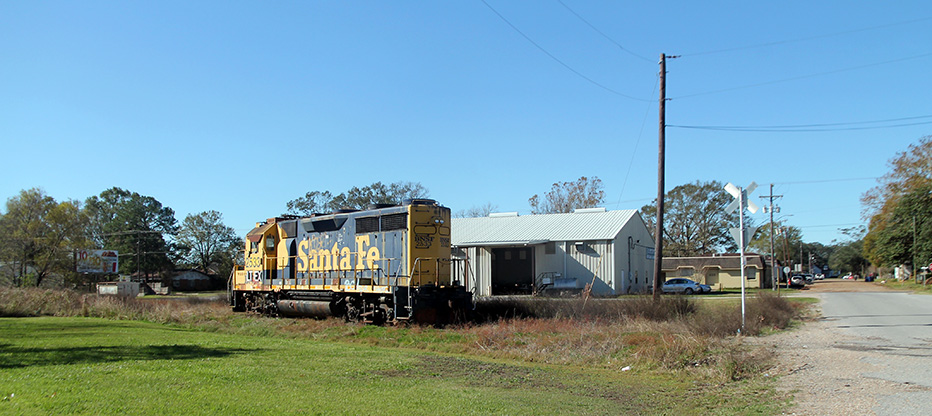 Wow, it looks like this track hasn't been used in a long time, suggesting that this locomotive has been sitting here for a really long time.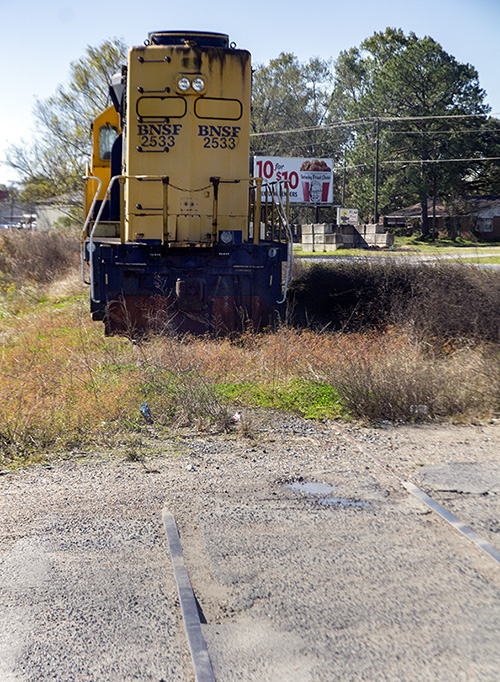 It's not passible now!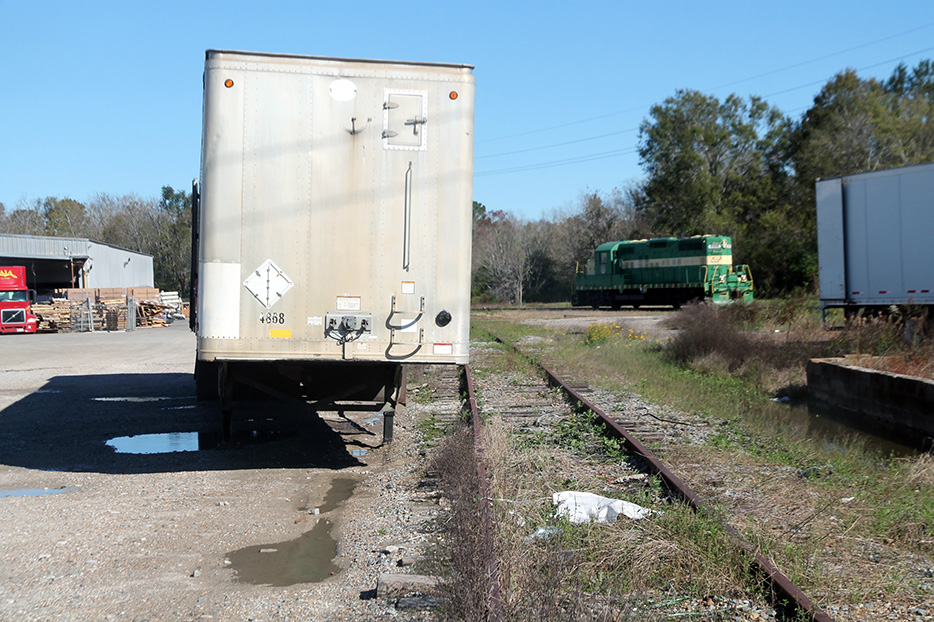 Bring back this Yellowbonnet GP35!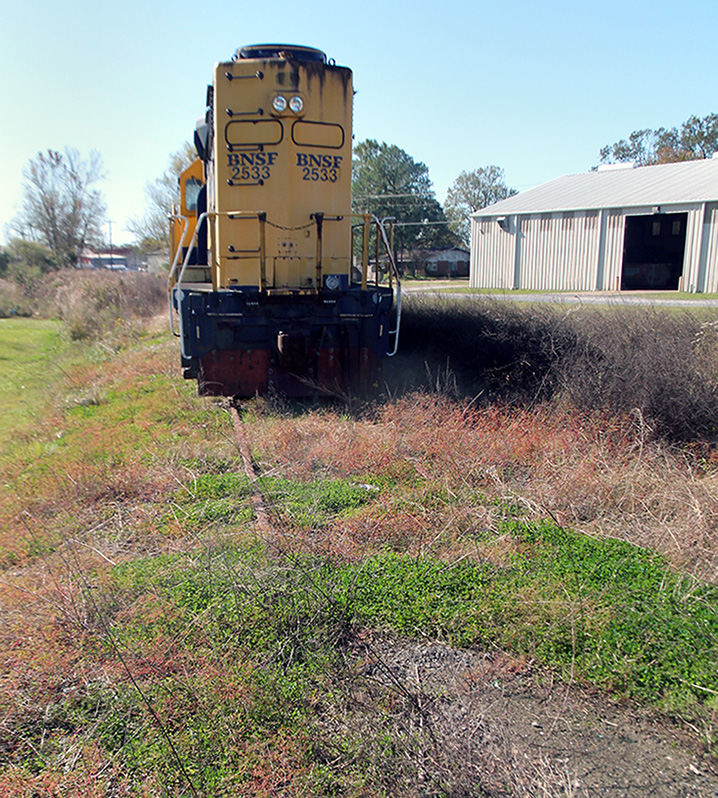 Oh, well.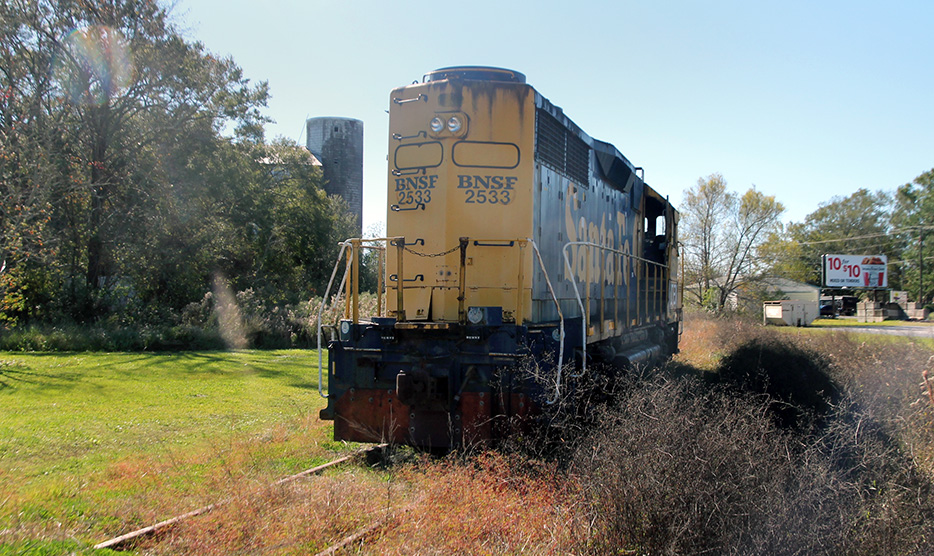 Let's see the active (but not at this minute) Acadiana Railway locomotive, the AKDN 4106.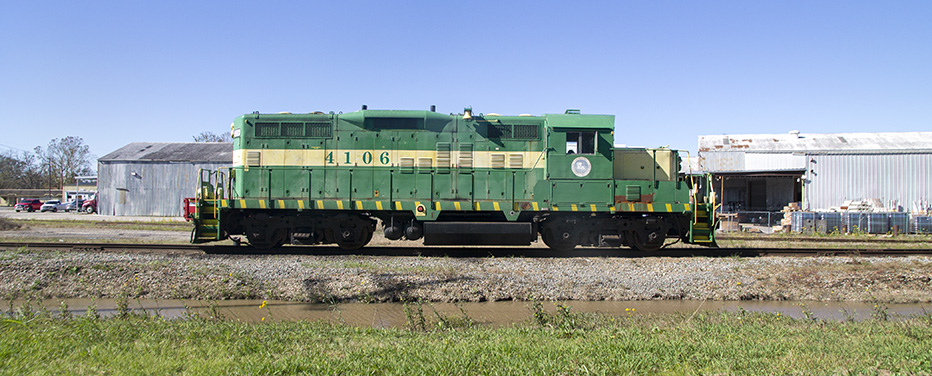 Okay, but, come on, bring back that GP35!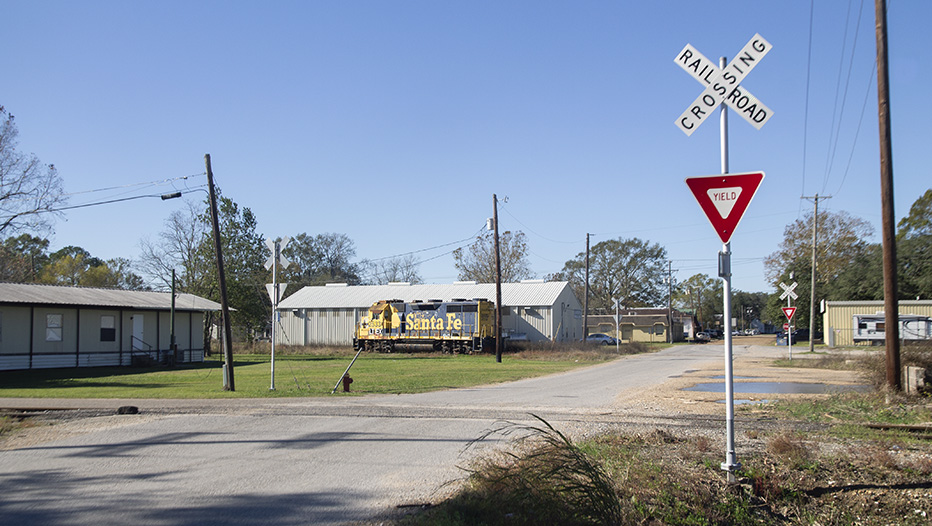 Here is the eastern end of the interchange yard.

Here is some almost-street-running about a half of a mile south on the old branch, which UP sold to the Acadiana Railway, which was created in order to purchase and operate this and other nearby UP branchlines, in 1990.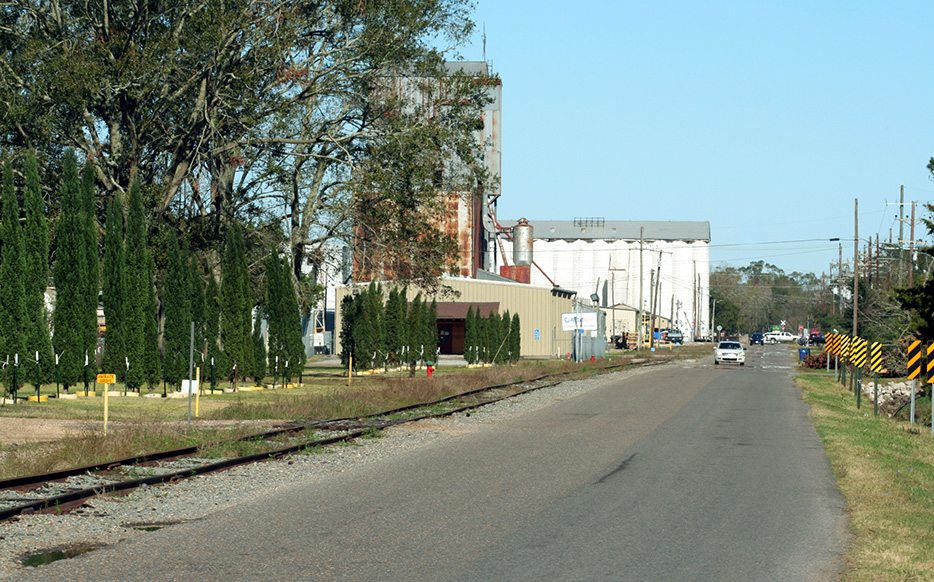 I went southward.
I saw a bunch of Trump flags around here, and it makes me feel unwelcome; I think about how, yes, working people have been. Also it makes me wonder if the local boy is now talking to me because I called the old nilla a Nazi. I can't trust anybody anymore because of their complicity with Nazis. Yes, if your ideology more or less matches the harmful effects of the Nazis, then you, too, are a Nazi, and there is no getting around it.
Moving south, I am at this neat little place called Mowata.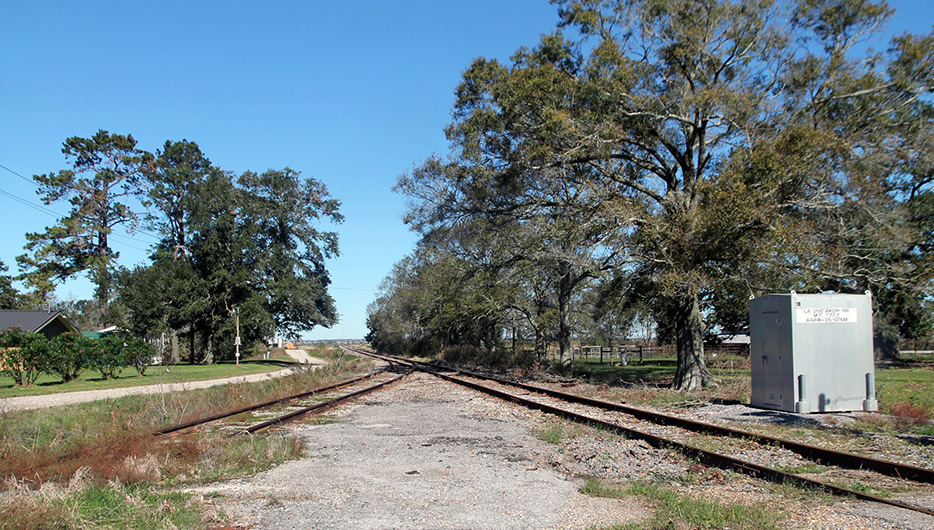 Soon after that, I returned to the spot of my 2015 music video in a rice field near Maxie, and I am reminded of why I have not published that music video. And it's the same reason that I feel increasingly isolated and why I am wondering why I am so endeavored and in love with the pastoral railroad scenes that have fascinated me for all of my life.
So Make It A Place Worth Living In
On the way here on the highway to Maxie off of Highway 13, there is a house with a sign in front of it and it has a picture of Donald Trump and Clay Higgins, a very reprehensible worldview displayed and endorsed there, and, unfortunately, one seemingly very common in these parts. The house is almost right next to the railroad track, to the Acadiana Railway track, but I wonder, as I have been wondering and I have been thinking of leaving the country, how is it, or, better yet, how do I reconcile with this love that I have for the past with the hatred and threats from what seem like the majority of the people who live here and who descend from the people of that idealized past. Am I objectifying them? Haven't I honored them in so many ways with their work? With how they are feeding America? Haven't I lionized them?

The last house before that shot right at the road is a mobile home with a big Trump fuckyourfeelings flag waving in front of it. This is the world we live in, as Phil Collins says.
On that note, on the note of that song, which may become the song for the day in the blog post, I just thought to turn on the radio in the truck and heard that Audioslave song "Like A Stone" playing; that's a great song.
I called Amtrak Julie, and I found out that the westbound Sunset limited was about a half hour late. A desire to photograph that train in Crowley is why I was not playing around too much on the way to Crowley.
Arriving into Crowley from the north for the first time that I can remember, I saw different things. I took out my tablet and recorded this image at a park by the Acadiana Railway track.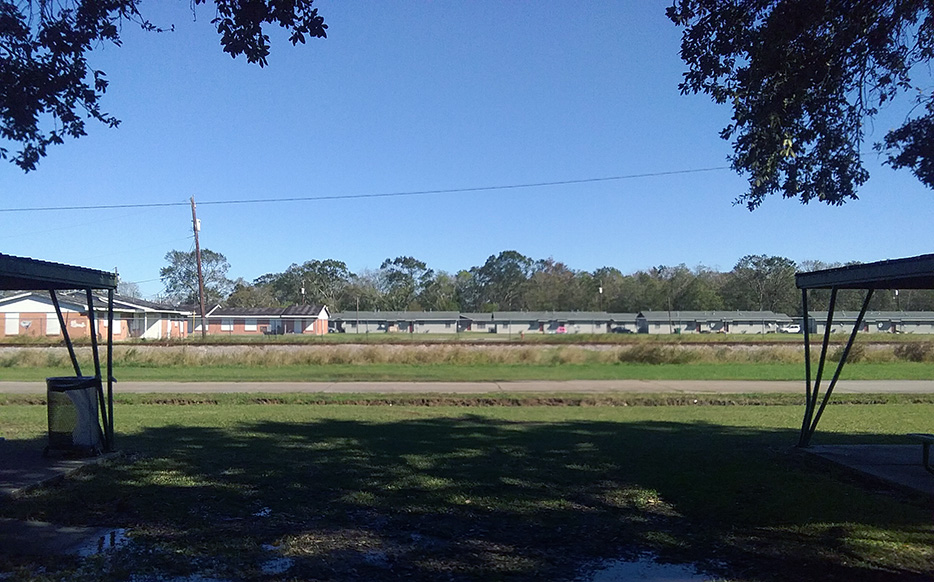 Here is an old truck somewhere in Crowley.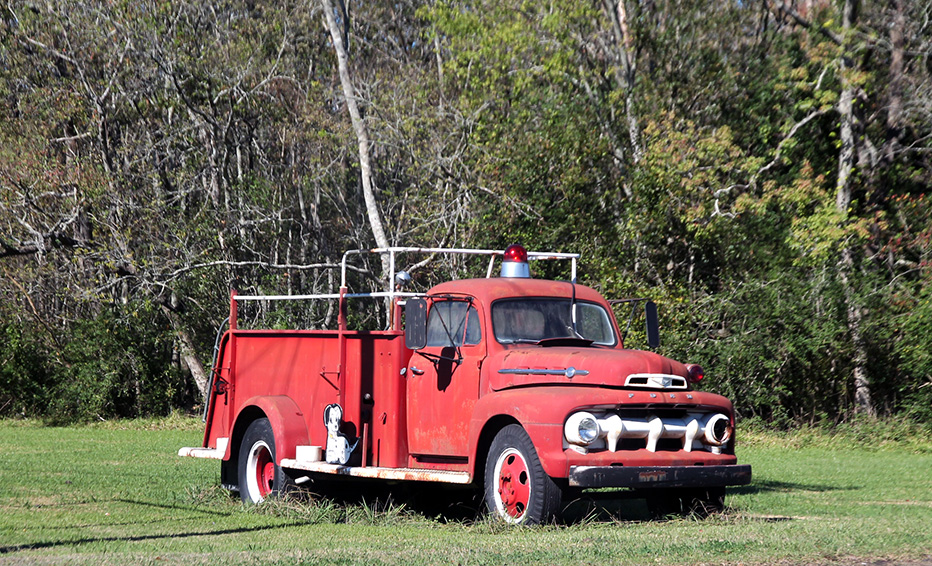 Here are what appear to be some storage cars on what I think is the track that went to the old Missouri Pacific Railroad depot on Front Street just a half a block north of the Sunset Route mainline.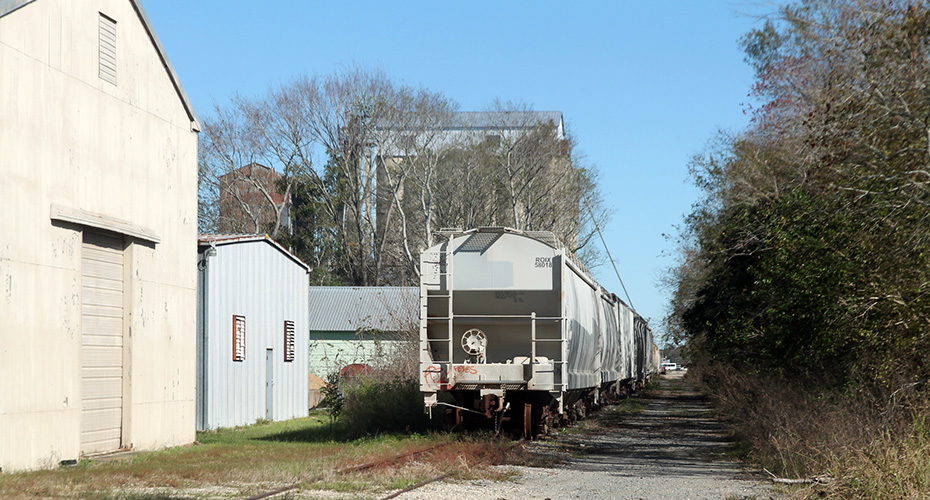 On the other side, the south side, of the old SP and now BNSF mainline, we see this.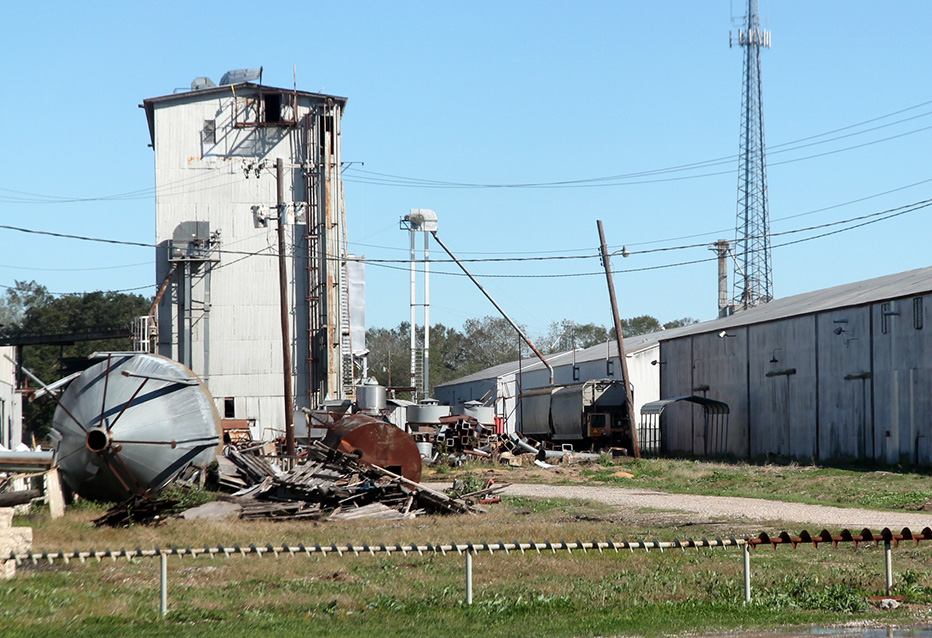 I don't know what this is.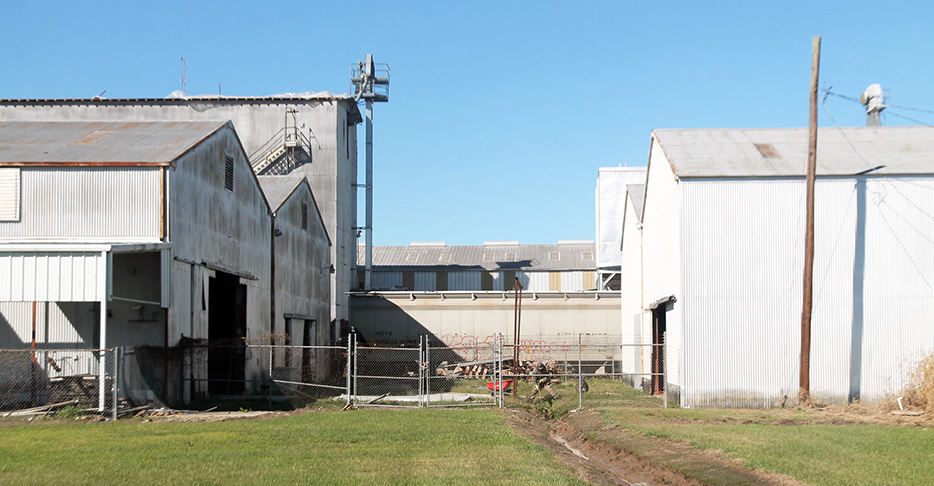 Now, we're headed east toward the massive Supreme Rice mill.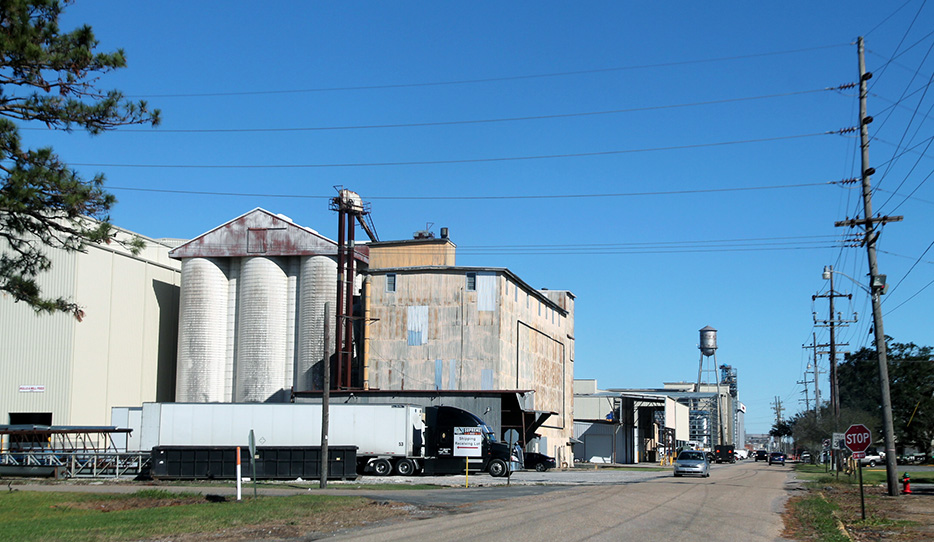 The mill is undergoing a huge expansion, which probably further spells doom for the prospects of the Abbeville rice mill ever reopening, which makes me really sad.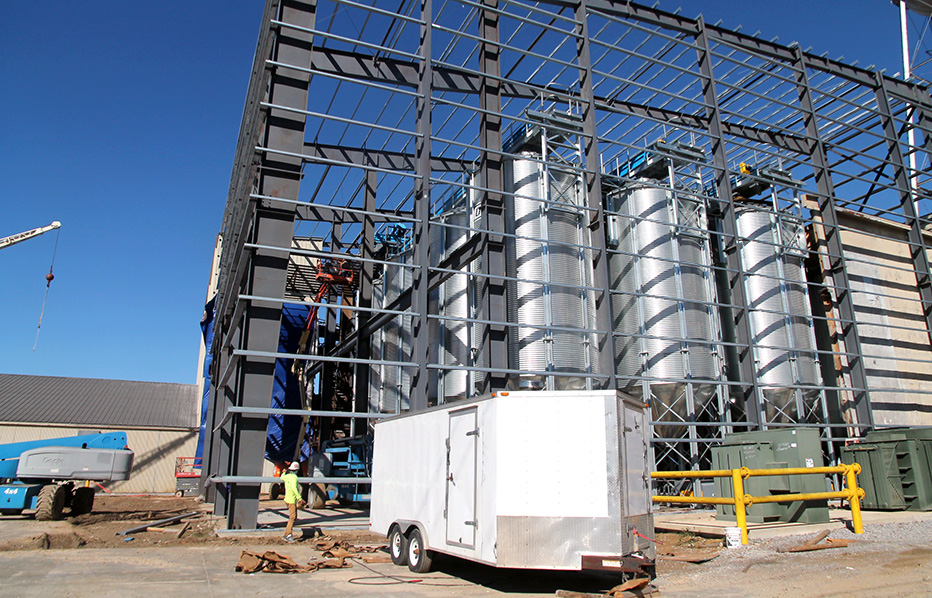 Part of the reason that I am now curious about this Acadiana Railway is that it's now the coolest railroad operation near to me remaining now that the line to Abbeville has become dormant.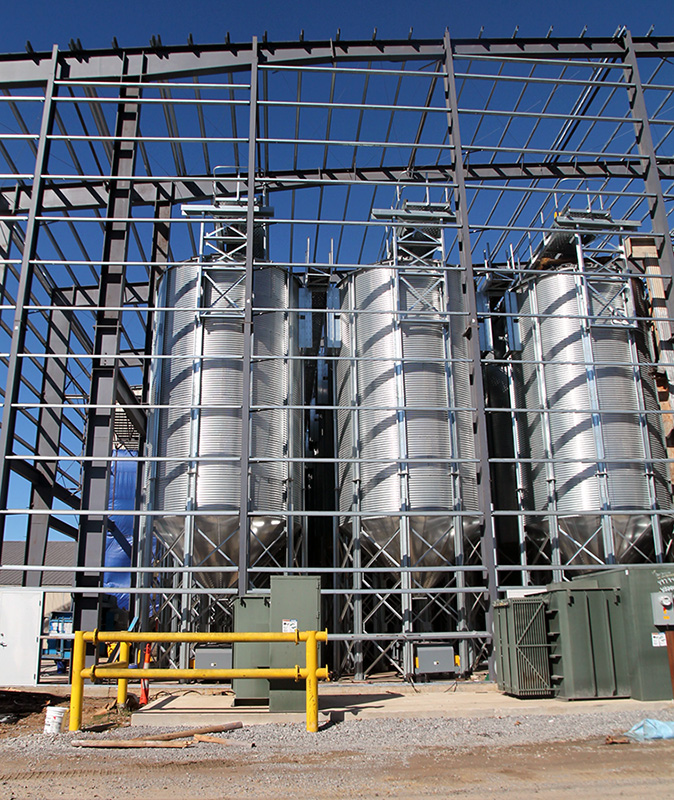 Oh, here is the old Missouri Pacific depot on Front Street.

Crowley is an interesting place!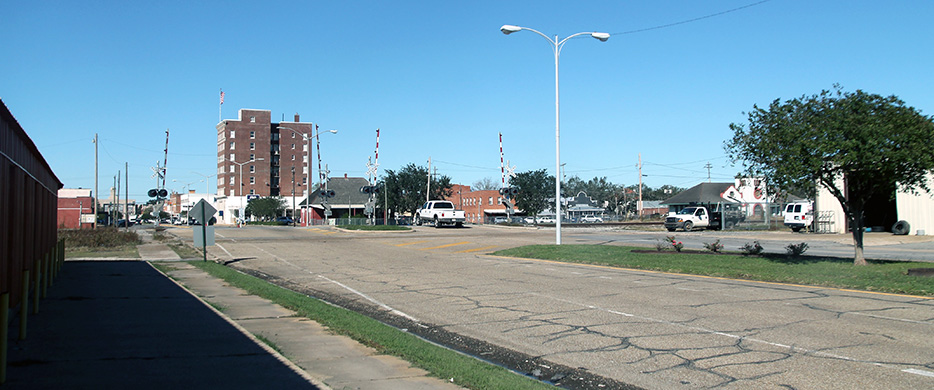 So, here I am trying to get set up for a lame shot of Amtrak train #1. This is the old SP mainline, and there was an SP depot right across the track; right behind it was a MoPac track on Front Street, and right behind it is that neat depot that is still there today.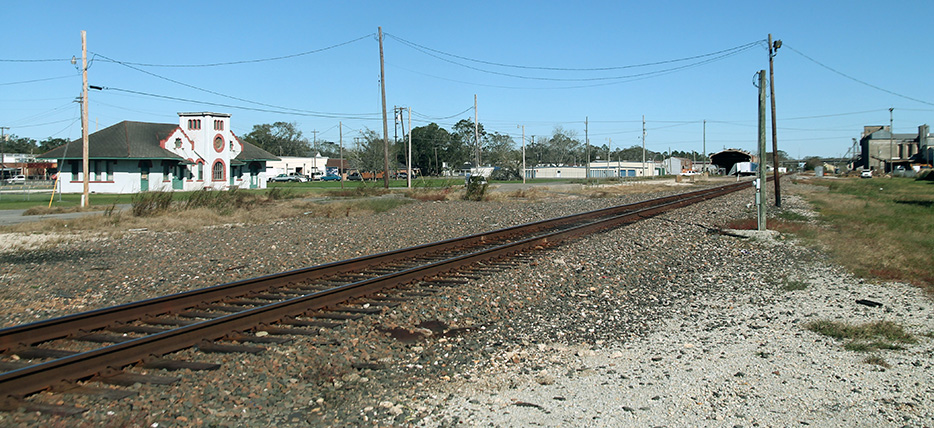 Here is the #1 and the old MoPac depot at 13:21 CST.
Next, 41 minutes later, I am at BNSF Railway's Lafayette Yard, a yard that SP built in about the 1950s.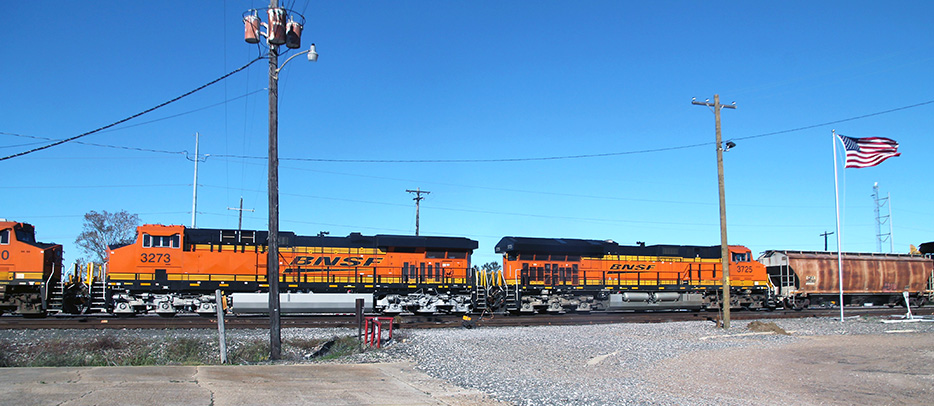 This yard replaced a smaller yard to the southeast.

This train may be about to go somewhere.
I feel like I have seen that Wisconsin Central boxcar or one like it at that spot before, but maybe I am just imagining things.

I went to Whataburger, where I, insanely, bought three sandwich items, and some firefighters were having some tribute.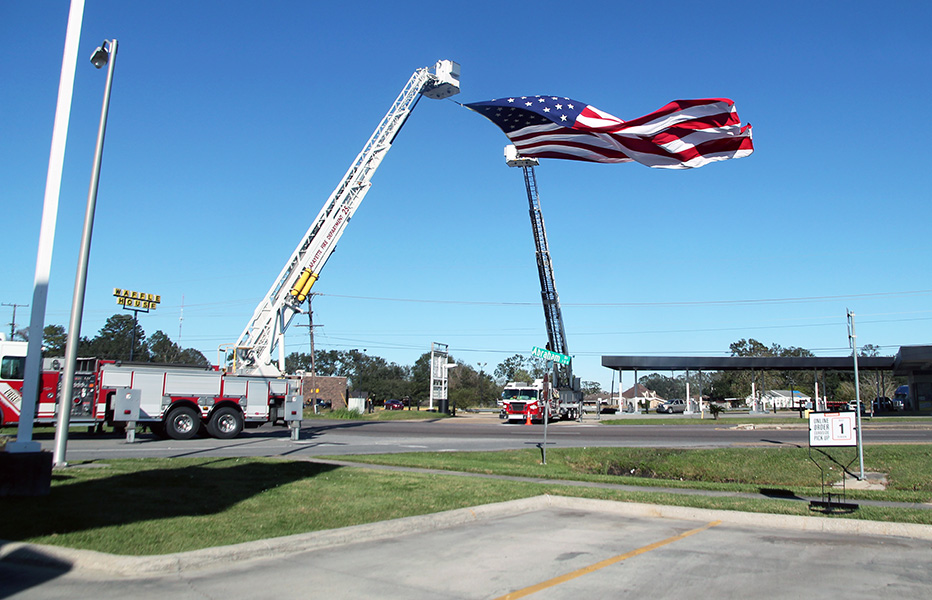 Someone important must have died.
I then went up the Breaux Bridge Branch to find a train but didn't find any.
There's Not Much Love To Go Around
I saw Trump flags and stuff around Breaux Bridge. It was unsettling. I'm surrounded by Nazis. I'm thinking of the Nilla's treachery again and how, in response to me calling him a Nazi, which I did only in response to him complaining that others called him a Nazi, he used the incident with me and the NOPD in which I did nothing either illegal or morally wrong as a sign of me doing something wrong and deserving of harsh state punishment!
Yes, his way of rebutting being called a Nazi is to support our police State against me for doing nothing illegal or immoral! What an awful human being! Thank you for proving my point, you jerk.
Then I think about TM and what I saw her post on Facebook, what I saw today, about her and people who believe what she believes not being stupid or ignorant, and I'm thinking to myself that I agree, it's because you're a jackass, an evil person, not because you're ignorant. Like, again, thanks for proving my point.
Can't You See This Is A Land Of Confusion?
Oh, wow, here I am at Elks. Imagine that!

Man, no CF7s here anymore? I feel sad!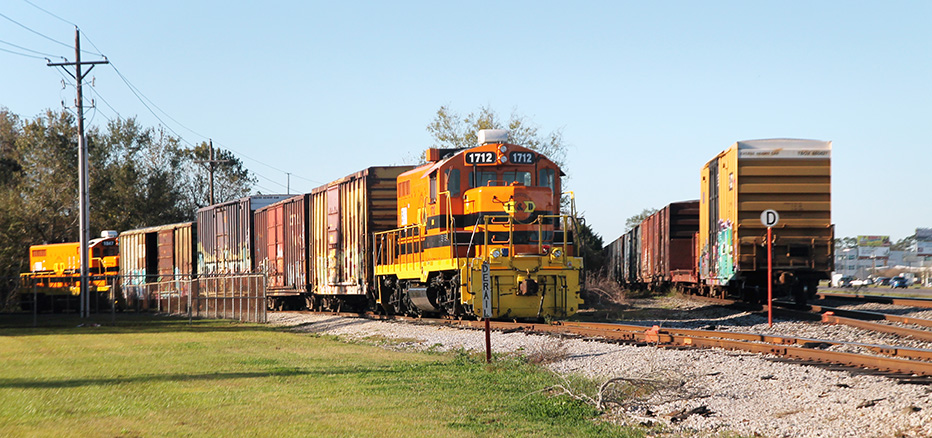 Next, I am in New Iberia, where I see the last active CF7 on the L&D roster.

I cannot describe to you how much I love those things.
Next, I am at the beginning of the old MoPac line, where Peartree and BD are bringing a train back from the MoP yard.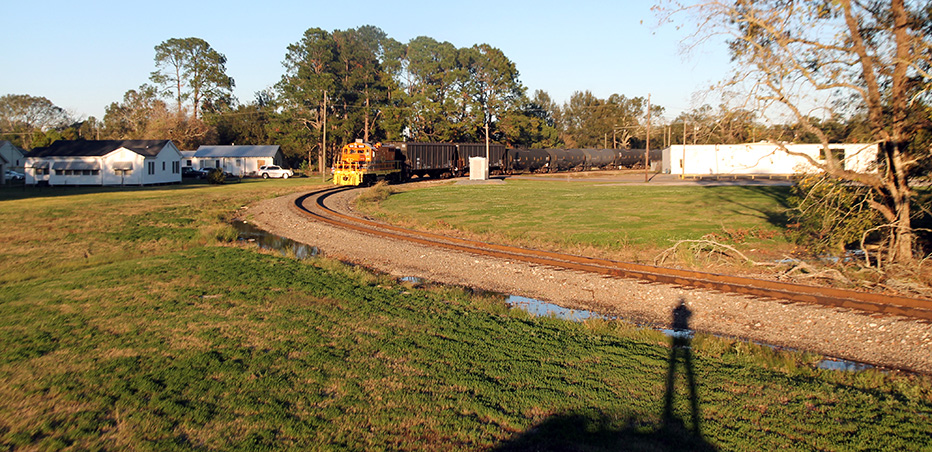 Yes, of course it has to be a self portrait, too.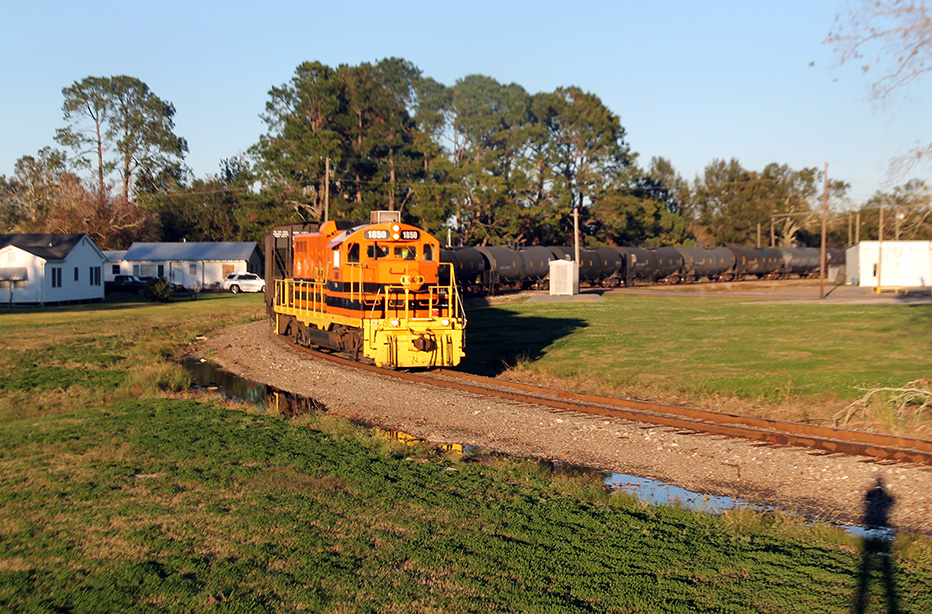 You think that this is about just trains?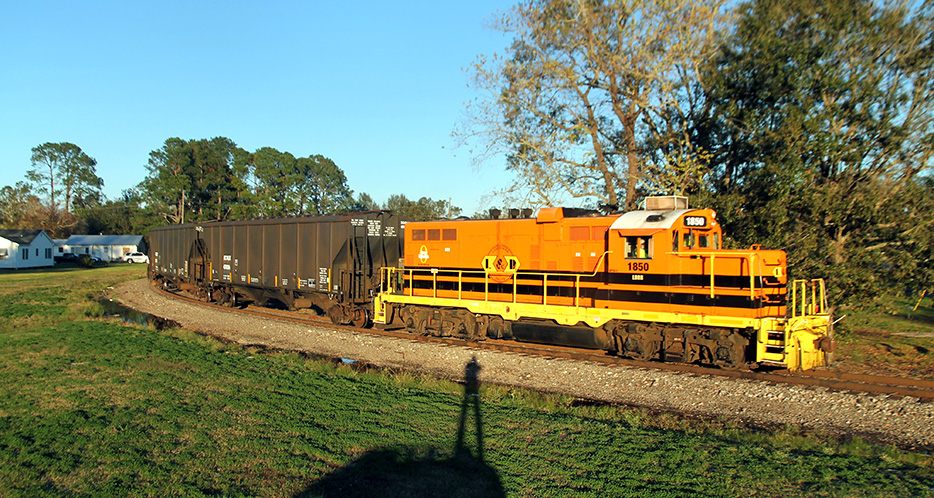 Hey, look at Peartree waving at me!

They are getting back onto the mainline here.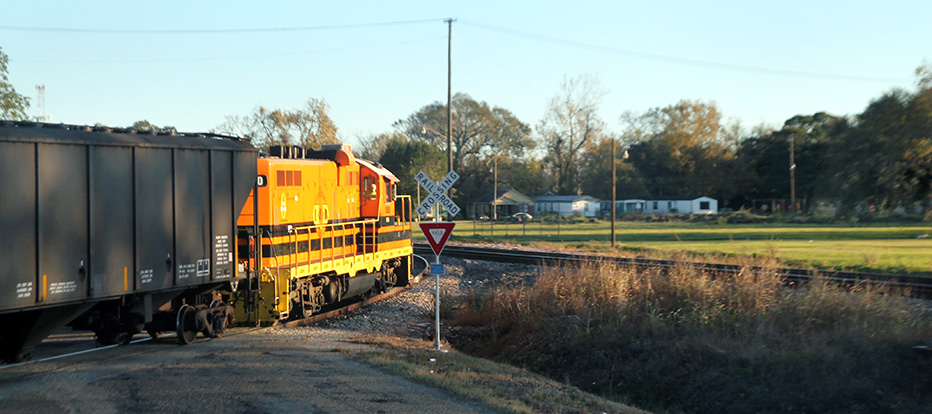 The 1707 is at the end.

It looks like they have some molasses fresh from the Cajun Sugar Co-Op.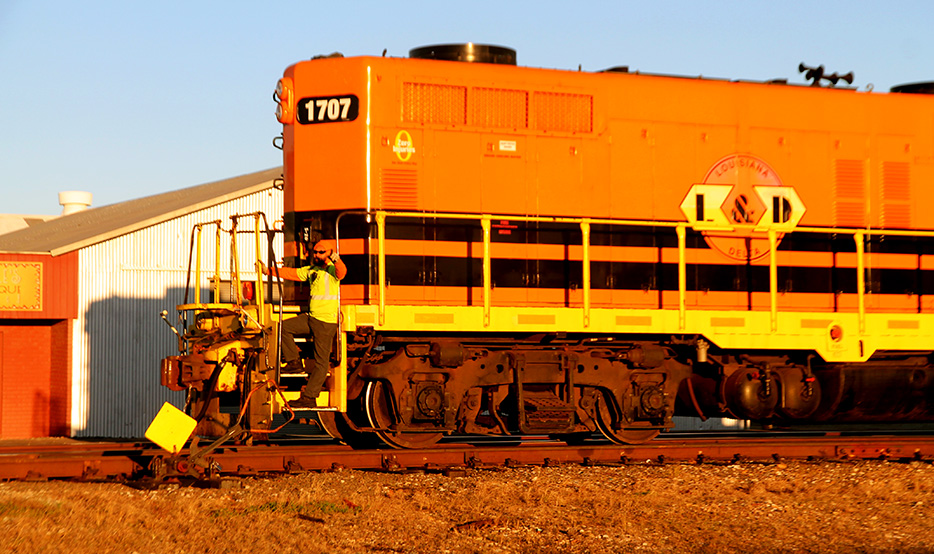 There are Peartree and BD, two good men, together, working.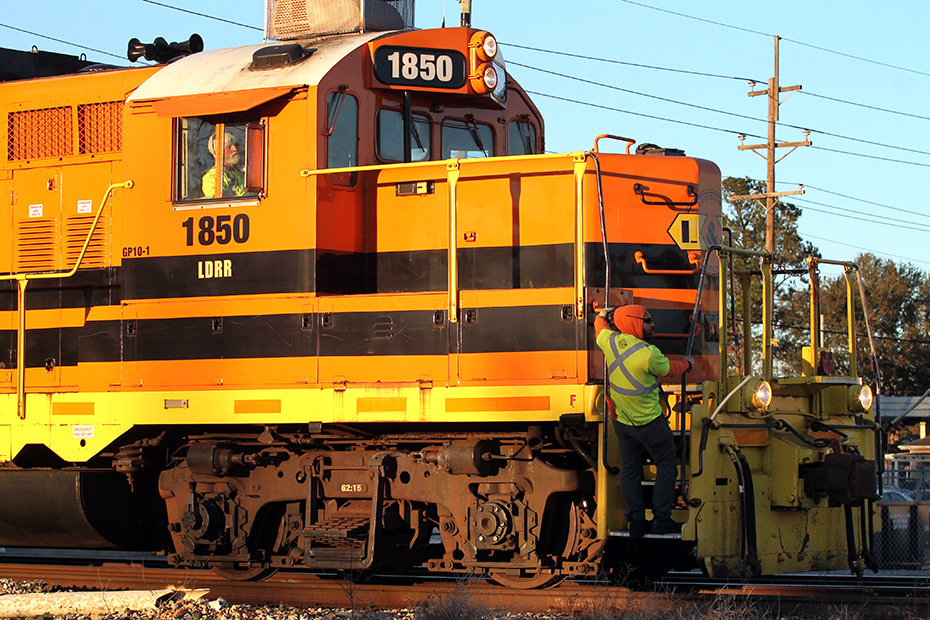 Now, on the siding, BD protects the shove to the interchange yard.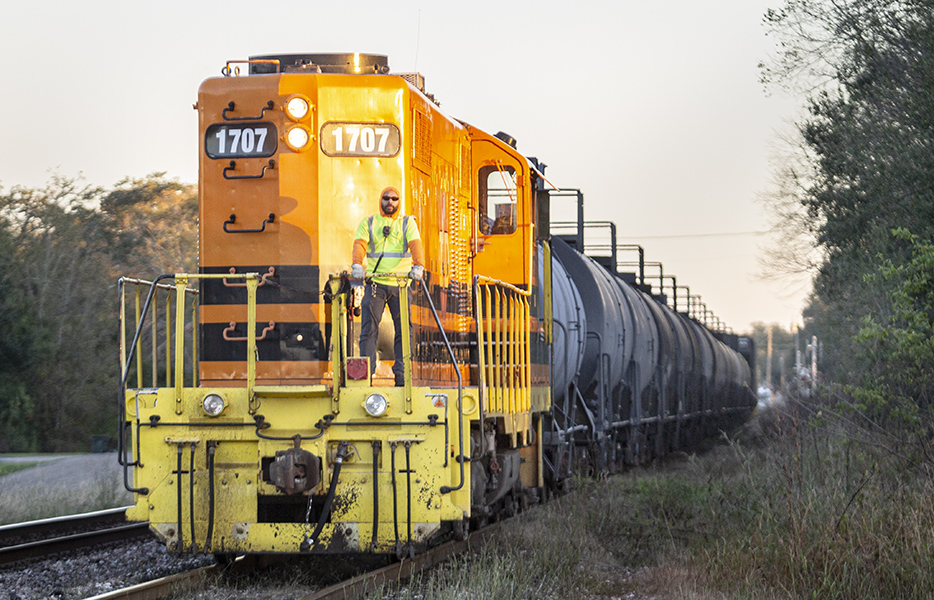 He's the man, and he's the legend.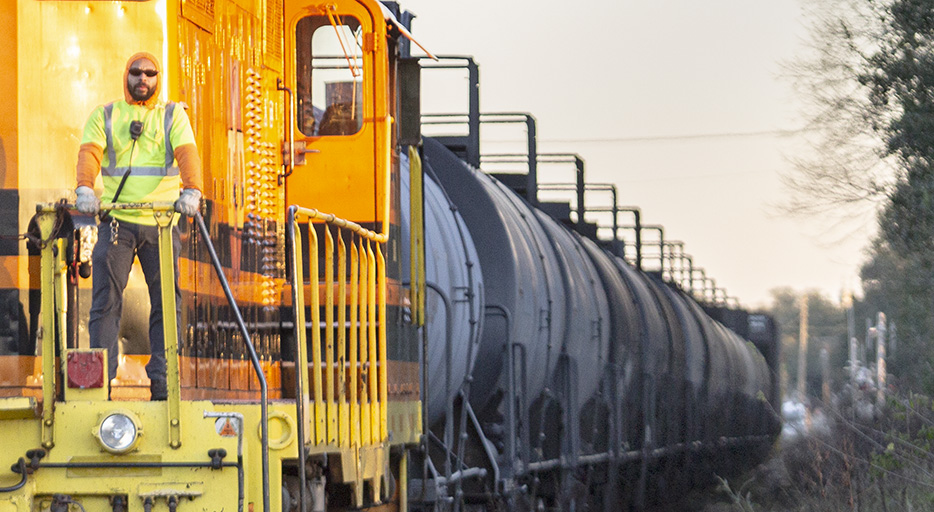 He also reads this site!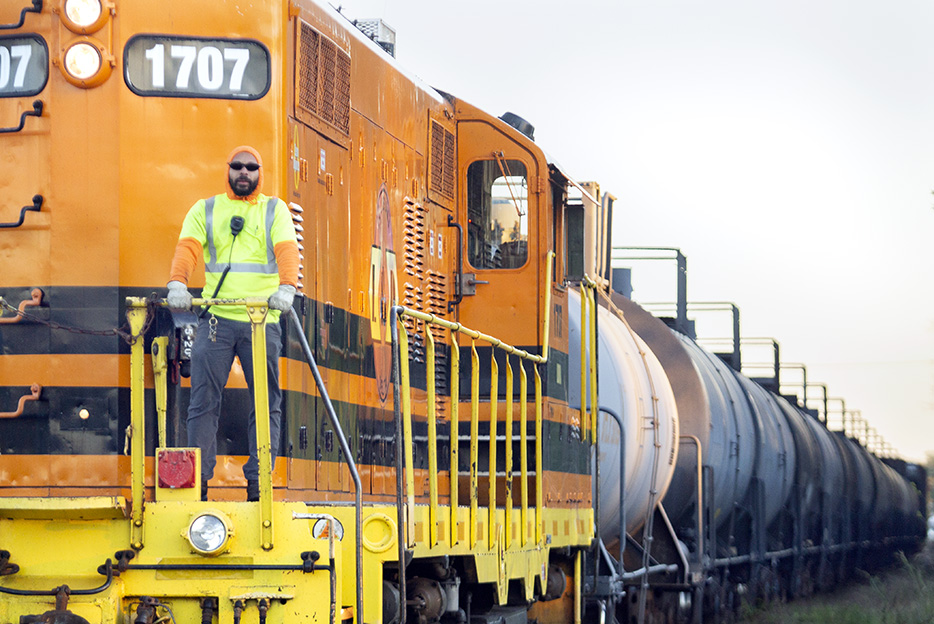 Well, that's all good.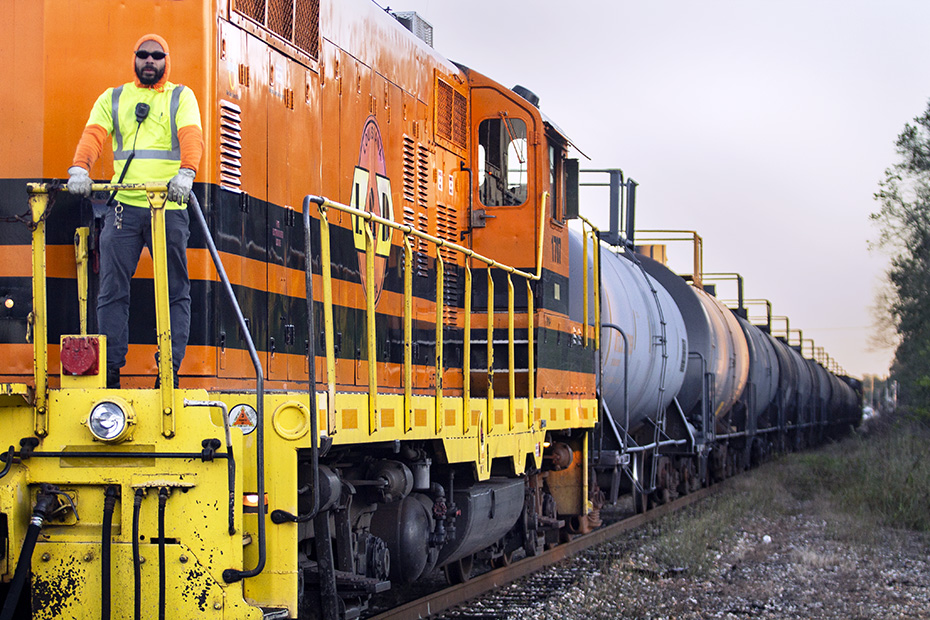 I like this park, as, done with their work, the two locomotives and two men return to the depot to tie up for the day.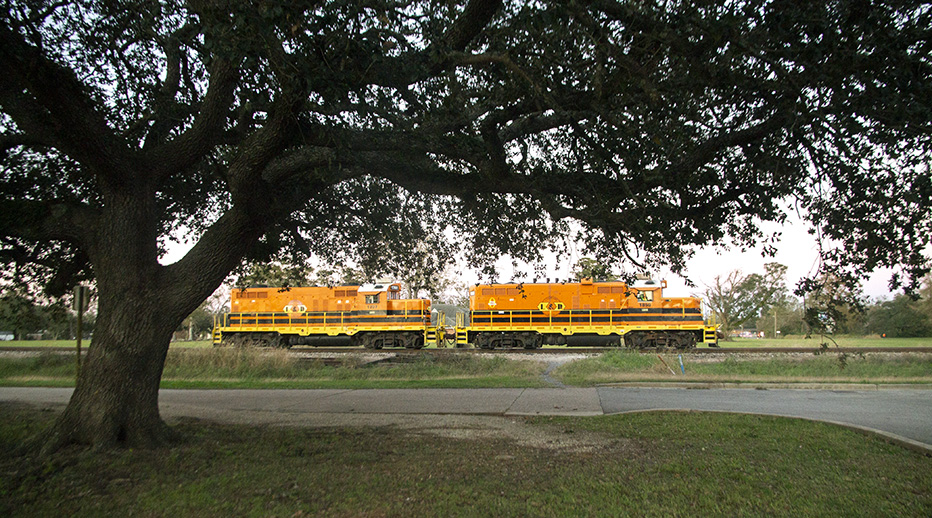 I then went to the depot, and the three of us had a nice little chat. At 17:27, the UP local with 16 cars passed us as we chit-chatted by the depot.
That's all. At 18:25, I arrived at the house with 240.1 miles on the truck after leaving Lake Charles and going through Kinder and Eunice and Crowley and Lafayette and Breaux Bridge and then back to Lafayette and then to New Iberia then to the west again, to the homestead. That's enough, dammit.
Jim