The date in this case is not really all that important, but on Monday 14 June 2004 – or lunes 14 junio 2004 – I photographed a couple of scenes on the street where I lived in Monterrey.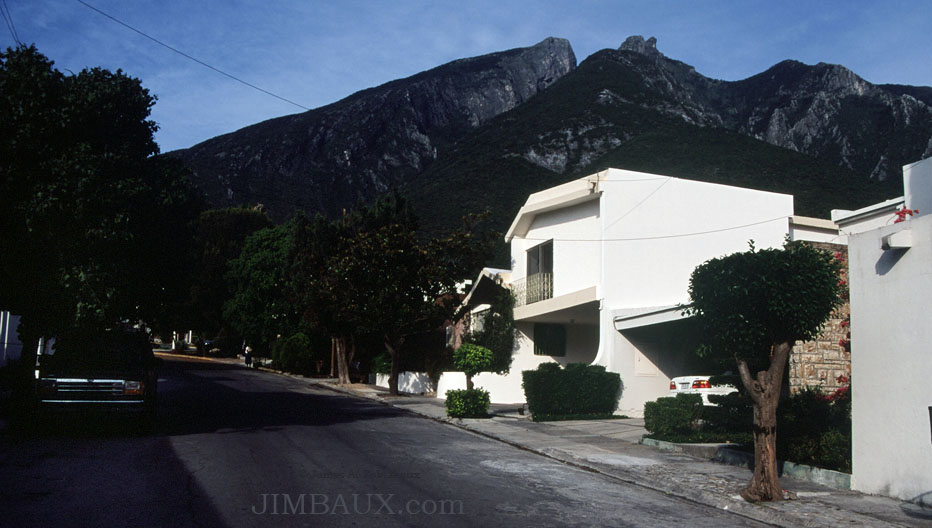 You can see a foreshortened view of Cerro de la Silla.  That is my truck parked at left.   The house at the far right is where I lived, and that is my "mother"'s Honda Civic parked in the carport.  The two-story white home to the left is a different house.  Being from rural and small-town USA, I was unaccustomed to houses being this close to each other, especially in a "good neighborhood"; I would get a little bit more accustomed to it when I would move to the New Orleans area a year later.  My host family would probably be best-described, socioeconomically, as upper-middle-class.  They were well-to-do enough to be able to host international students in their home and occasionally travel places, but they did not appear to be really rich.
Those times when Señora Gloria would cook and serve me breakfast and talk to me were really neat!  I learned so much Spanish and so much more.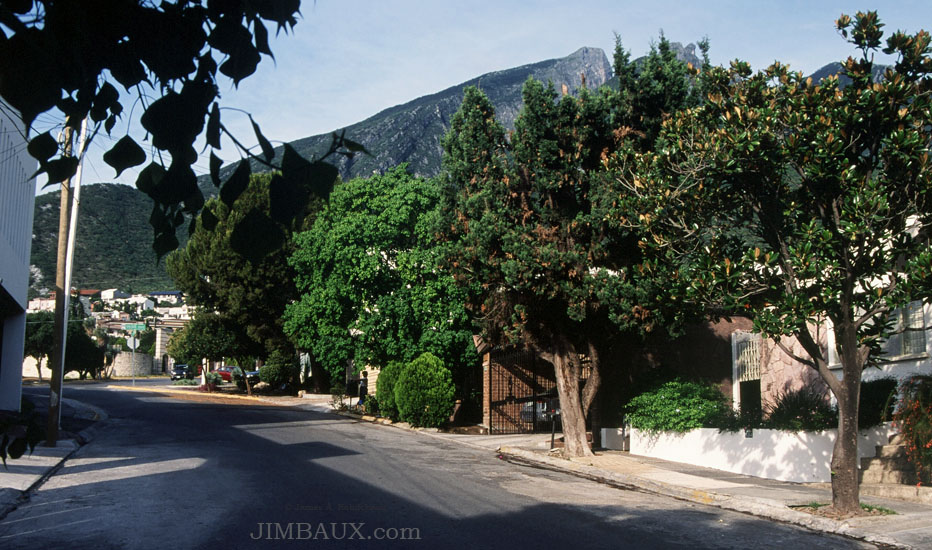 The streets in the neighborhood were so steep!  Sometimes, when I would get in my truck in the morning to go to class, I'd put it in neutral, roll down the hill, and not turn the engine on until I got to the bottom of the hill!
In a few days, you will see plenty of pictures here, as many of us took a weekend trip to the historic mining city of Zacatecas.
Jimbaux