[Jimbaux rises, falls, is down, and rises again.]
What Don't Kill You Makes You More Strong
Yes, we are listening to more from Death Magnetic, since we are looking at pictures from when the album was new, just as we were at the beginning of this week.  Here are some pictures taken in New Orleans on Sunday 30 November 2008, but before we see the #2, we're on the NS Back Belt where we see the head end of the QLIWX rolling over Marconi Drive.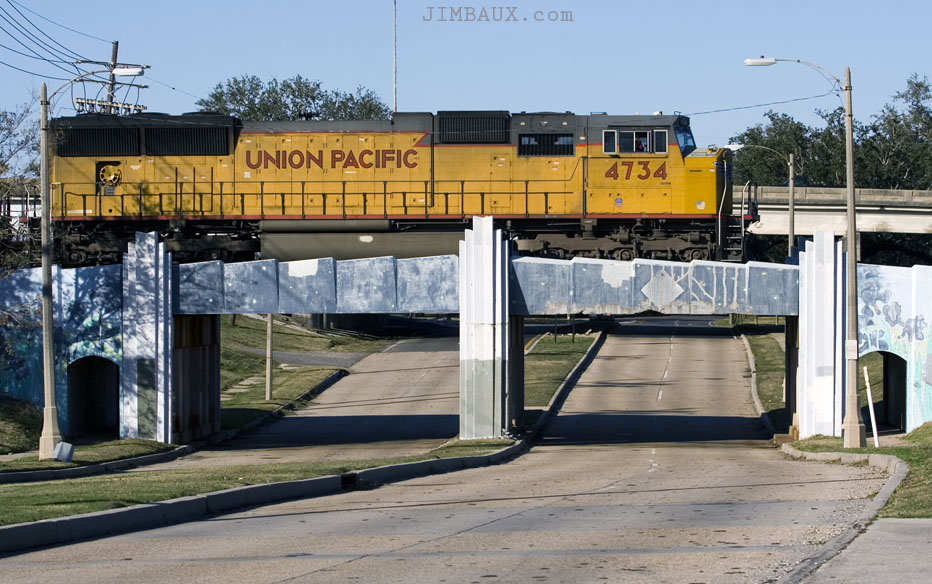 That is Interstate Highway 610 behind the train, and we are at one of the old hangouts of The Shadow Warrior and where he, The Mid-City Marine, and I once hung out together.
Okay, so, we are back at Broad Street, the scene of the crime committed against me by the New Orleans Police Department earlier that year, and we see the eastbound Sunset Limited arriving on the New Orleans Union Passenger Terminal trackage.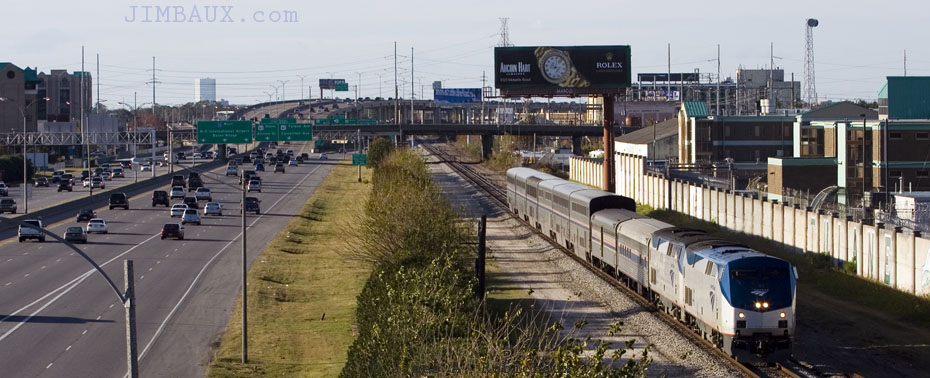 Note "TULANE" written on the concrete wall at right.
Here is a look down Broad Street as we prepare to hustle down to see the train on the wye.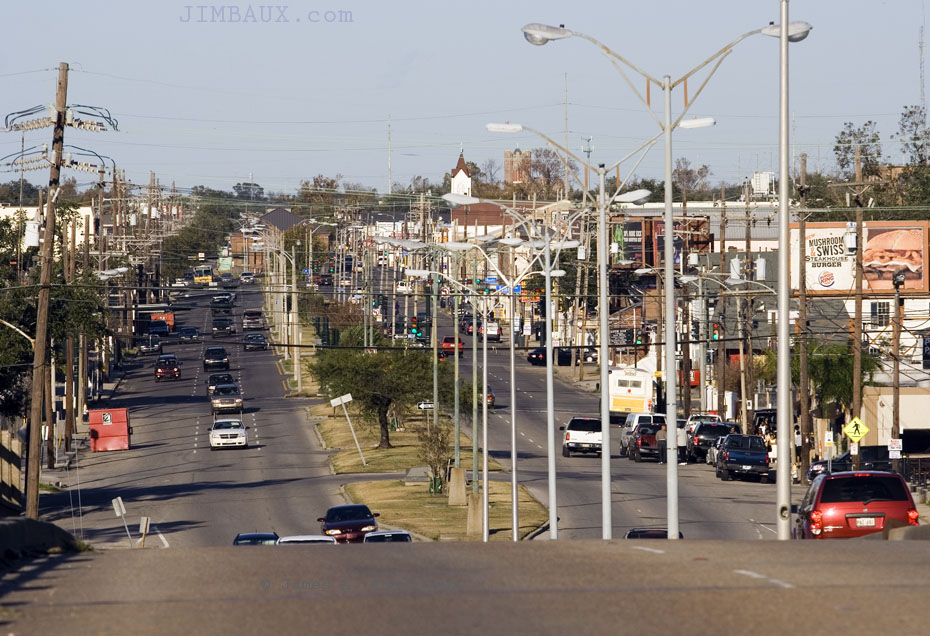 Okay.  Here we are, having run down the stairs, gotten into the truck, and driven a few blocks, at what is left of the wye, what is left of the lead out of IC's Government Yard.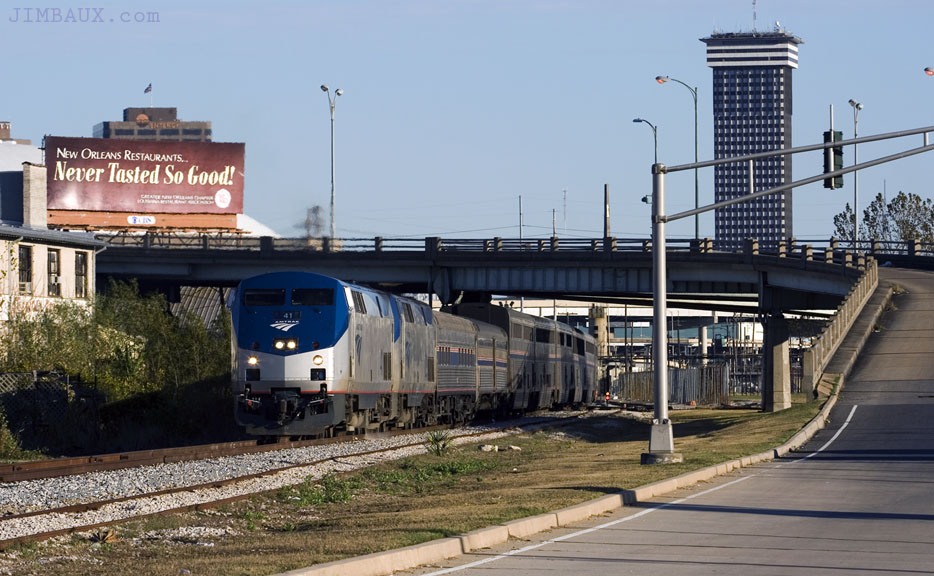 The predecessors of the Illinois Central had a big presence in this part of town.  The train in these two pictures has basically turned 180° since the overhead picture and is preparing to shove into the station.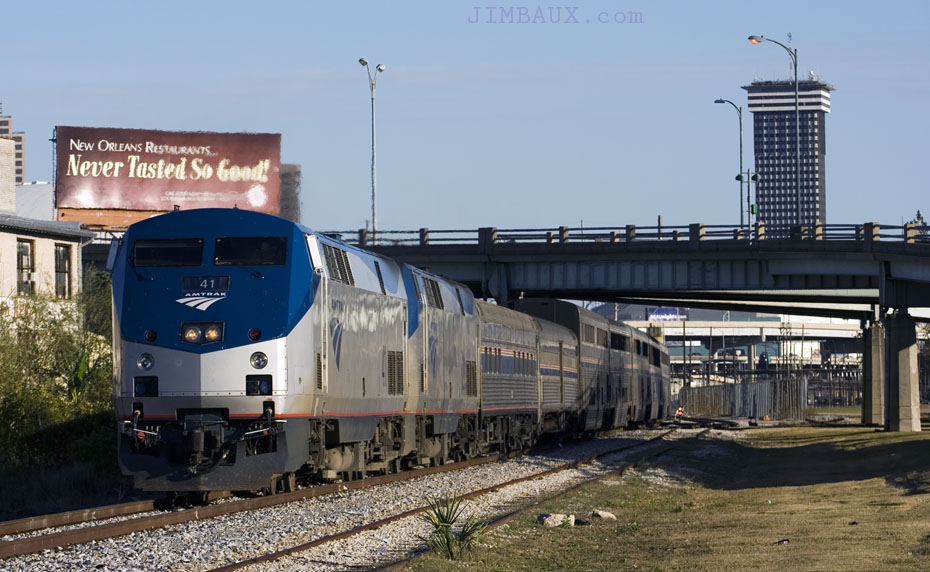 That is Broad Street overhead, on which we were standing earlier, and a few hundred feet to the left.
That is all; this is the end.
Jimbaux