[Jimbaux enjoyed a day without rain.]
Here are some pictures taken on 1 October 2006 as my pal and I were out foaming briefly on the NS Back Belt in New Orleans.  This is a Union Pacific yard crew climbing aboard CSX's Q145, an Atlanta to Los Angeles intermodal train, and since a UP crew is boarding it, it's essentially becoming that railroad's KATLB at this point.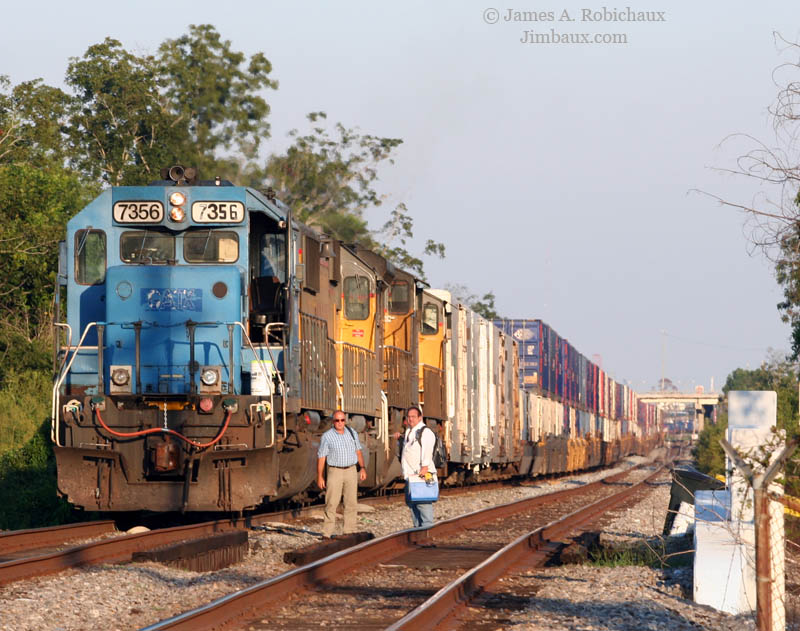 I guess they were checking out the two non-terrorists down the track from them.  As it turns out, four years later, I met the conductor and chatted with him.
Now it's time for the train to move.  Do you see the loaded Tropicana refrigerator cars behind the locomotives before the intermodal cars?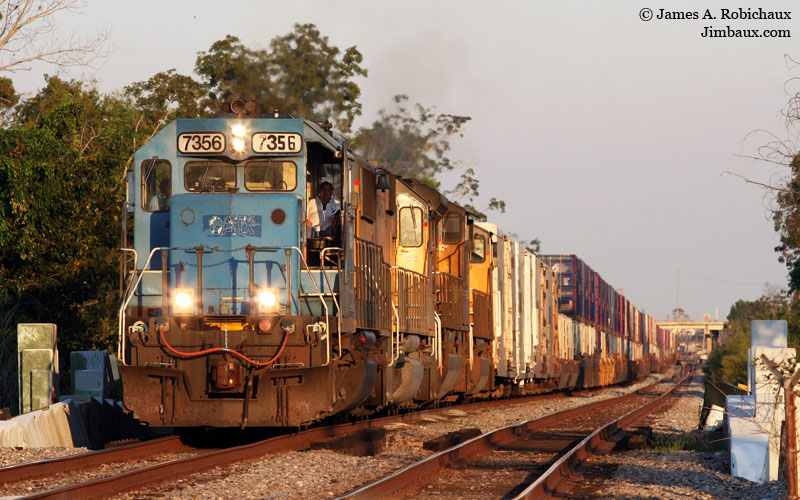 That third locomotive is one of those EMLX pieces-of-junk; remember those things?
Perhaps John West would like the below picture.  If you want to see some really great railroad photography, check out his site.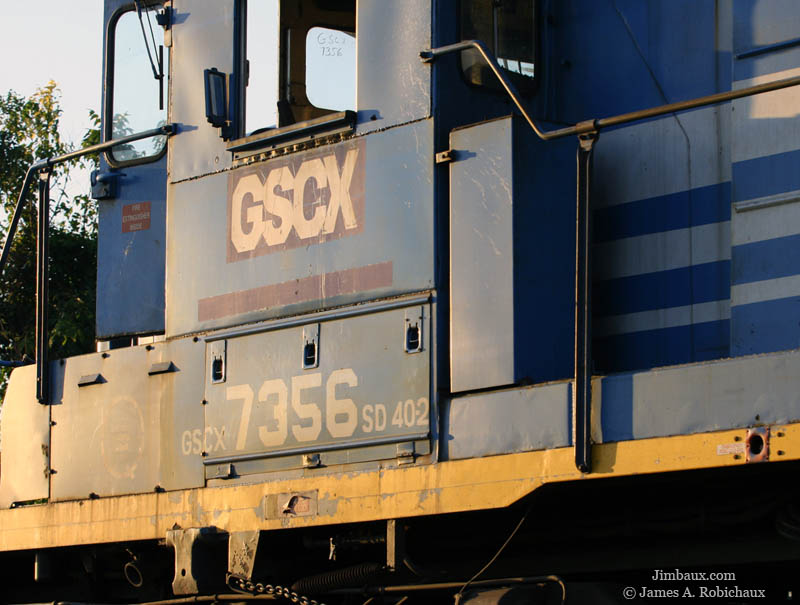 And I seem to remember that my old homie Will liked the below shot when he first saw it when I posted it to some railroad picture website a few years ago.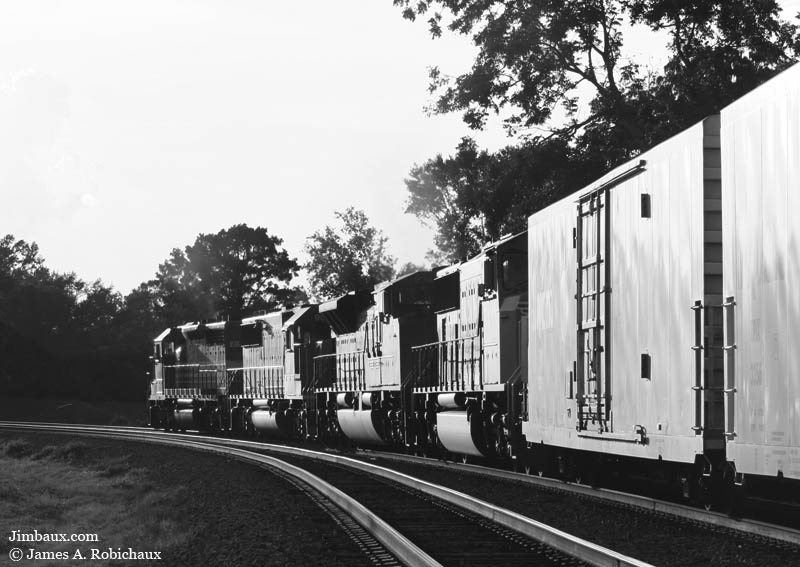 Oh, well.  And, below, we see some boxes on their way back to China.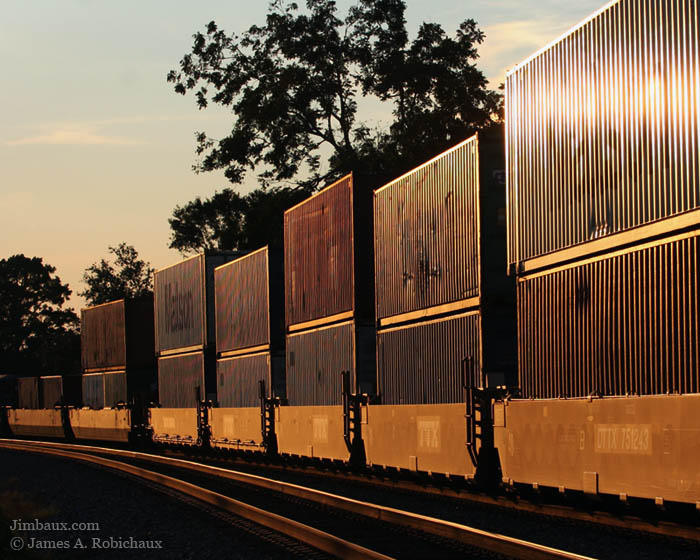 And, as usually happens on the NS Back Belt, there's one westbound creeping up right behind the other.
That's really all for now.  I hope you've enjoyed this look through my eyes on 1 October 2006.
Jimbaux