[Jimbaux needs you to know that he cares, and he misses you.]
A Three-fold Utopian Dream
It was just over six months ago, Thursday evening, 6 January 2011, the Twelfth Night of Christmas and a fortnight before I departed the Pelican State.  I was driving from the farm to New Orleans at dusk, on my way to deliver and install a table for a friend and to also shoot the Twelfth Night festivities on St. Charles Avenue.
Would I Be Out Of Line If I Said, "I Miss You"?
I got to the Kraemer Road crossing east of Raceland thinking and hoping that I had beat the Union Pacific Railway's train LLS51, the Morgan City Local, to the scene.  The light was fading fast as the sun was sinking below the horizon.   If the train doesn't get here in the next minute, there will be no picture here today, here a mile east of where, almost a half-century ago, my father and uncle unloaded boxcars of lumber.
I looked to the east and saw that the signal light was green.  Sweet!  Train should be here any minute, and it was.  This train was carrying three empty cars back to Avondale, two of which were centerbeam flatcars for Dufrene Lumber in Golden Meadow that had been unloaded in Schriever.  As the bells on the crossing gates began to ring and close, I hopped atop the truck, pointed the lens to the west, and popped off this shot.  Enjoy.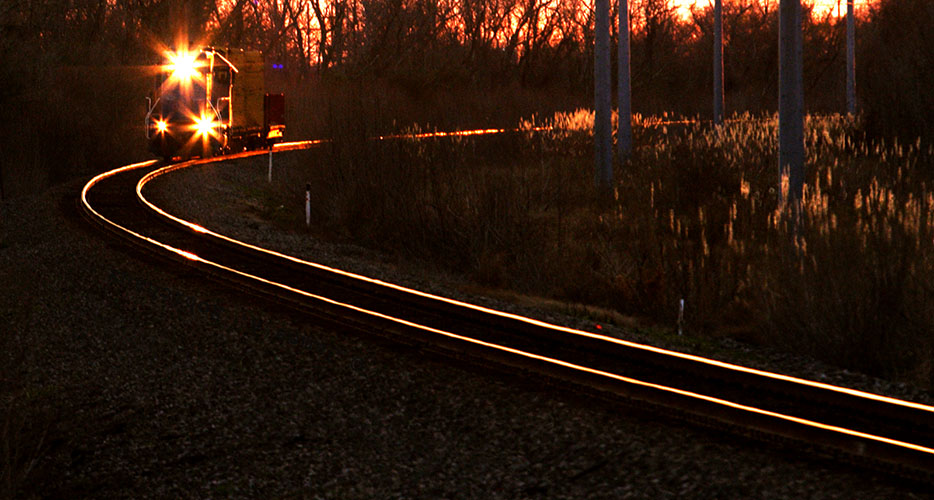 The cool breeze kicked up by the train's passing subsided, as did the sounds of bells on the crossbucks.  Darkness fell.  The crossing arms went up, the sun set, and all was quiet yet again at the Kramer Road crossing.
Amen.
Jimbaux