[It's okay.  Jimbaux has forgiven you, but in some ways, hope it . . . ]
Yeah, that's an appropriate one on many levels.
"I'll Say No Names"
One of my goals in this move far away from the bayou has been to shatter stereotypes about places far away.  To be sure, I have made great friends in the Potomac Valley in the last six months, and I am strengthening those friendships almost every day.  However, I haven't really made any new foamer pals, and those nasty stereotypes about people from Up Nawth are starting to materialize.
Meet The Foamers
Yeah, and this surely seems like a sitcom.  On one of the foamer internet forums, I was invited to go meet the foamers at the St. Denis MARC station just west of Baltimore.  I had to be in the area on Sunday 26 June, so I decided that after my obligations were done, I'd visit the site and introduce myself to the foamers.
When I arrived there, the man who had invited me wasn't there, and I could tell this right away because none of the vehicles in the parking lot met the description he gave me of his vehicle.  When I got home later that evening, I had a message from the man who invited me there, saying he had left at a certain time, which was just before I had gotten there.  Here's what I wrote to him in reply:
I must have just missed you, as I arrived shortly after that, but I have to tell that that was by far and away the most unwelcome I've EVER been at any gathering of foamers.  I'm not sure if this is a regional thing or what, but the new foamer in town was not welcomed (not like I expect a red carpet) or even acknowledged.  I walked up to the little green shaded area where there were six men sitting and talking trains, talking about the crash on the California Zephyr, etc.  In the at least 10 minutes (which felt much longer), none of these men even acknowledged my presence, even as I was standing there with a camera hanging from me, obviously identifying me as a foamer, and only two or three of them even made any eye contact with me.  After about five minutes when there seemed to be a break in their conversation, I said "Hi" out loud to everyone, but got no response.  Then, a couple of minutes later, I said, somewhat sarcastically, "Hi, everyone!"  I got no response again, even as I'm standing about five feet from these guys.
So, I just said to myself F*** IT, left, and doubt that I will return.
Regardless, I appreciate your help.
.
Yeah.  Wow.  I don't want to sink into stereotypes about people in different regions, but I've never been treated like that anywhere else.  However, I sent the same message to a friend (not from this area), and he brought up the same issue in his response:
That sounds stupid.  Guess outsiders are not welcome in their stupid little circle.  Children.  That's just outright rudeness.  Leave it to northeasterners to be like that, I guess.
There's another matter too!  Do you see the irony of not being acknowledged by a group of railroad enthusiasts?  Generally, railroad enthusiasts tend to be weirdos in the first place; so, to be an outcast in a group of foamers is a really weird feeling, and maybe it's actually some weird backhanded compliment, but, as I wrote above, I just removed myself from the situation and put it all in my rearview mirror.  It has made for a funny story, though!
Before I left, though, I grabbed these few pictures.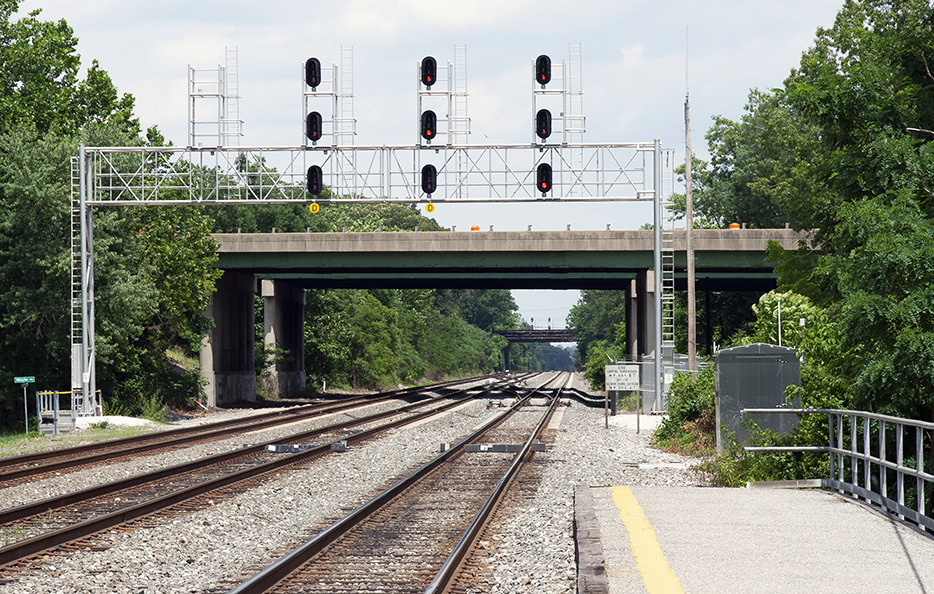 Well, that's not the most inspiring view.  It would be nice if there was a train there.  Oh, well.  I should just be happy to be out and about, and I was.
So, is it true, then, that around here, not only does the foaming suck, but the foamers themselves also suck too?  Bah!  I'll do my best not to judge others by their actions.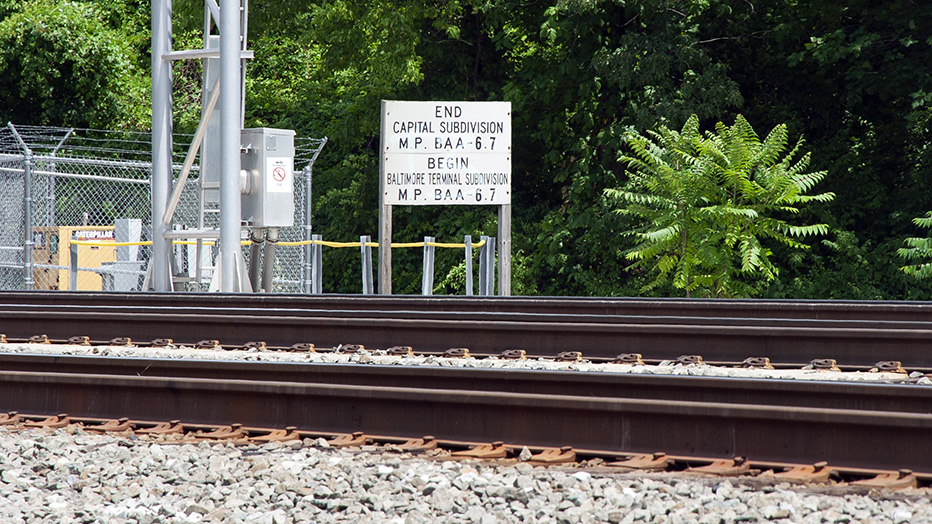 It wasn't long after this that my phone rang.  It was one of my homies from the bayou calling, someone who has lived in New Orleans the last few years.  We had a great conversation.  I had always viewed him as a more popular and liked when we were kids, but, as I learned, we really do face some similar demons.  All will be better, though.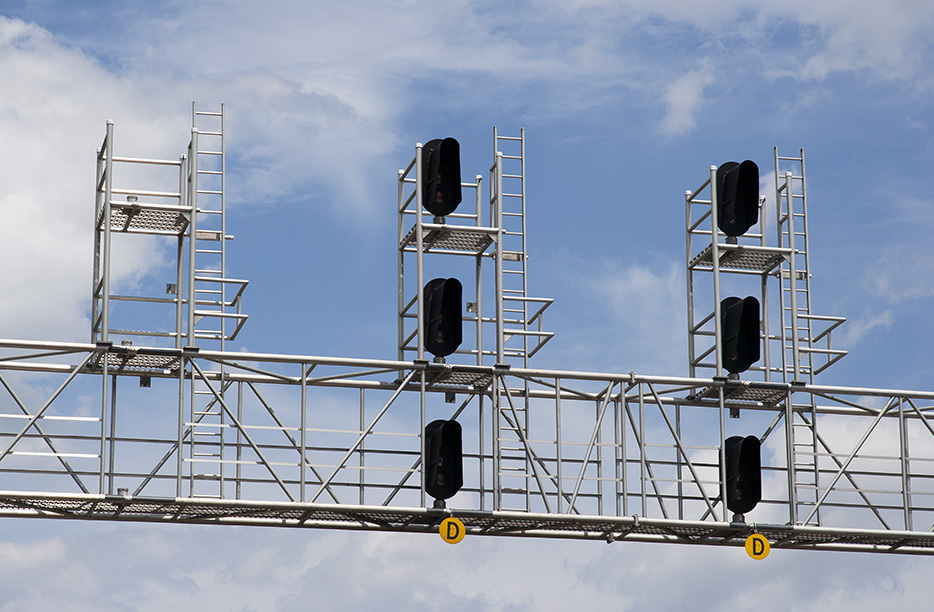 The signal shot ought to please a particular foamer I have in mind.  What are those "D" things?  That doesn't stand for "Derail" like it normally (from my experience) does, does it?
The irony, though, is that I will likely return to this location this weekend.
Jimbaux