[Jimbaux was in da club Saturday.]
Where There's a Will, There's A Way
The fear-indoctrinated pessimist that I once was would often joke that "the way" only involved a large pile of money and maybe even some attorneys.  I'm so glad that that worm of a person is undergoing a metamorphosis into something better, or, as that great Incubus song that was the soundtrack to the post in which I announced the loss of $3,000 worth of camera gear, that the better part of me is being found.  It takes courage to have courage, or something like that.
When It's Time For a Piece of Glass, It's Time For a Piece of Glass!
Absolutely!  Cowards get no glass, and I decided to man-up and get my hands on some nice glass.  Since I had a photo assignment on U Street Saturday evening, and since I am a photographer, I knew that I had to do what it took to get a new lens.  Thanks to the fact that I already had a loaner Canon from the Super Hero Supreme, I made my way to Penn Camera to check out the selection.  I was perfectly content with getting a 17-40mm/f4 like I had before, but it (the store) was out of stock.  However, I was allowed to test out the 15-85mm/f3.5-5.6 IS.  I didn't even know that there was such a thing, and after testing it out for a few minutes, I made the decision to purchase it and a new flash.
Walking out on the street afterward, I got some shots, the first of which is here.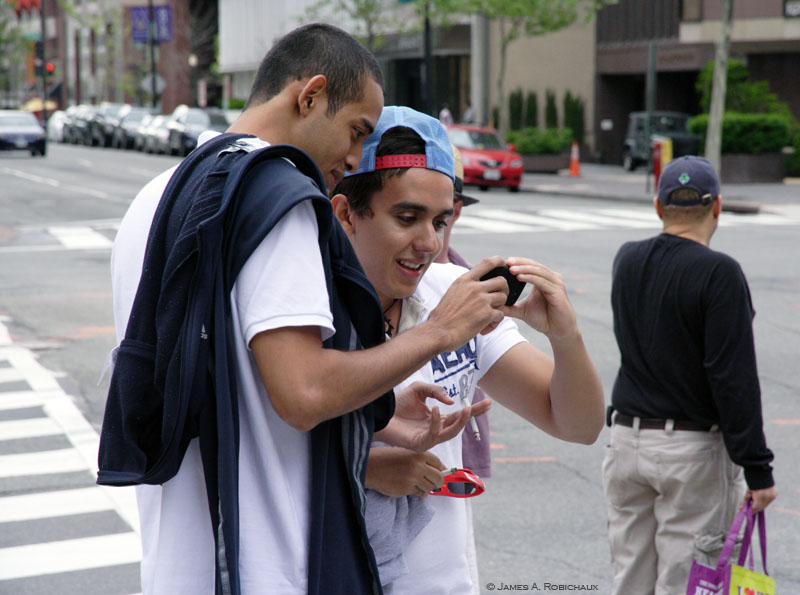 Apparently, I'm a glutton for punishment in oh-so-many ways as I set about walking in some uncomfortable dress boots all the way from Penn Camera to the corner of U and 9th NW, my savage knees constantly taking the pounding, but I wasn't close to being done yet.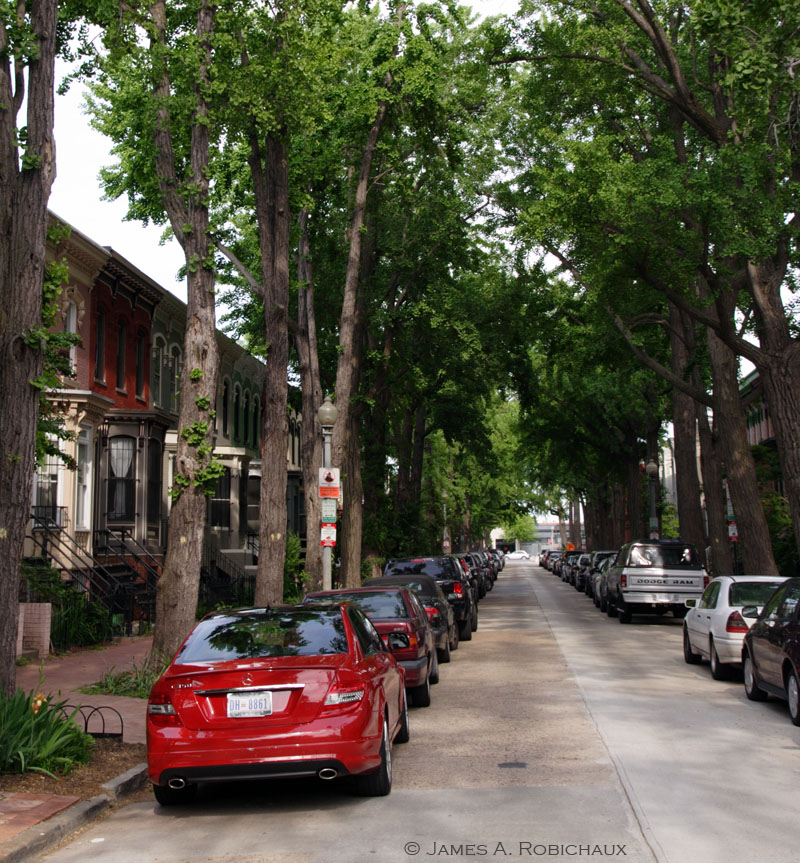 We're just a few blocks south of U Street in the below picture.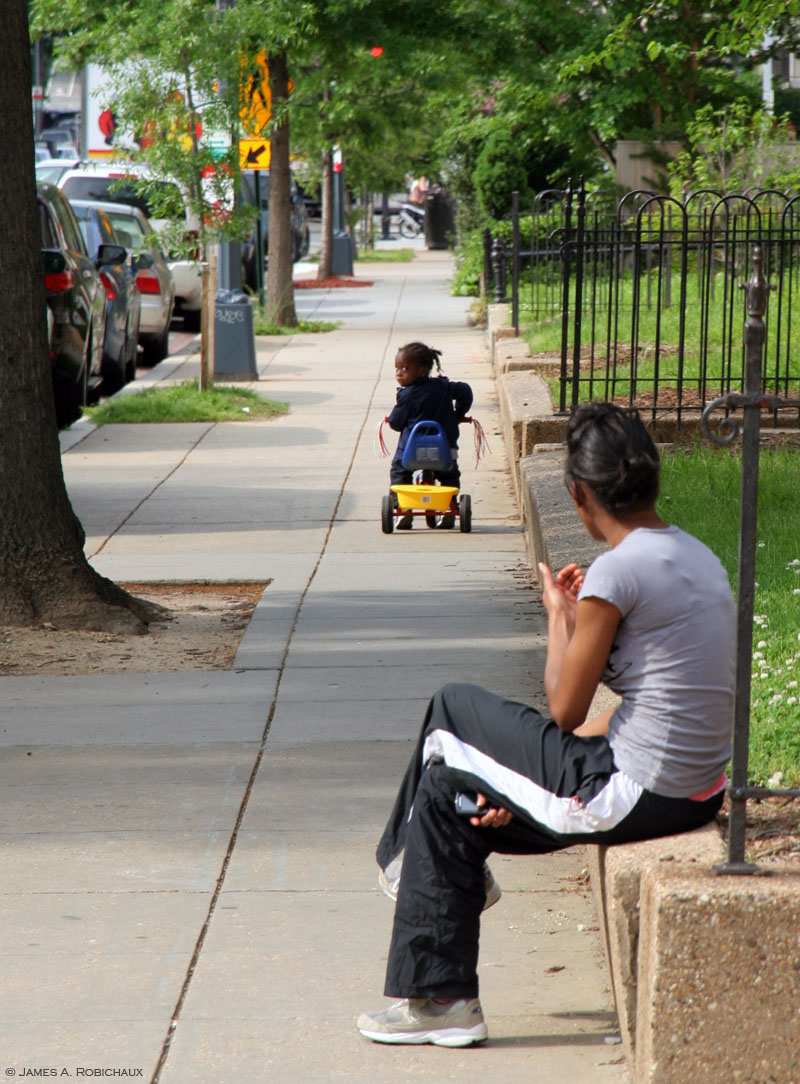 All pictures in this post were taken with my new 15-85mm/f3.5-5.6, and it seems I need to get out and go foaming with this lens!  It really needs some test at the tight end.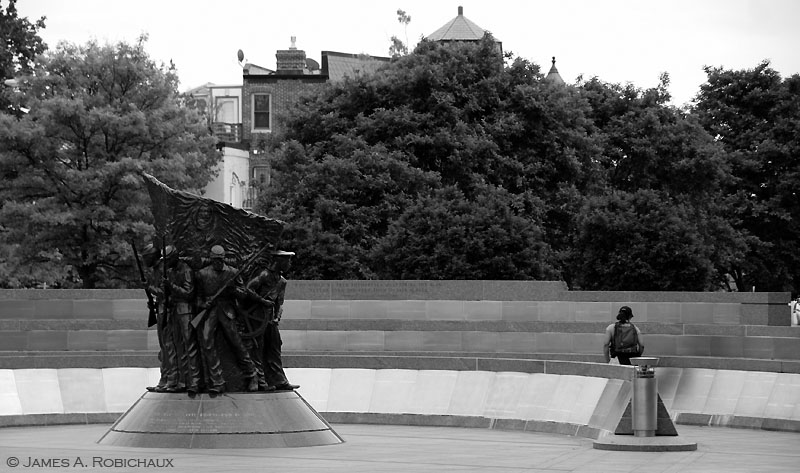 Above is the memorial to the African-American soldiers of the Civil War.
Catch Me In Da Club
My work took me to the 920 Club for the launch party of Artists & Ink magazine, but I was given a ridiculously early time to be there.  Lacking anything else to do, I took a walk back south, but this time to Chinatown.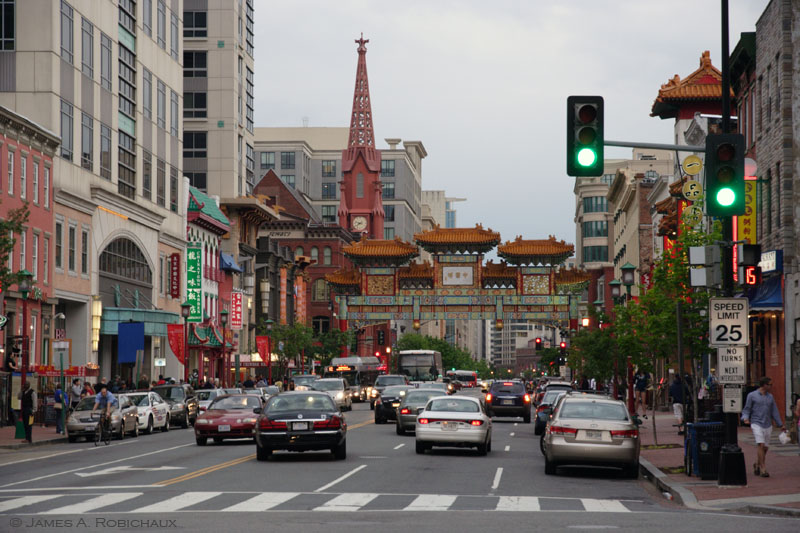 My knees were hurting by this point, and I knew that they'd hurt more once I climbed back northward.
Event Pictures
Here are a few pictures from the Saturday event.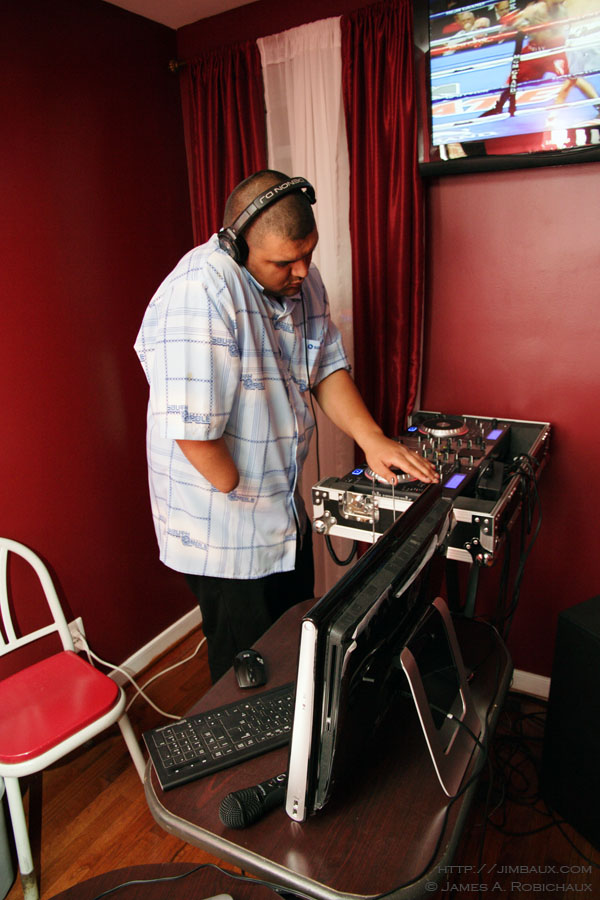 The DJ gave me his card and wants me to do some work for him, but I have to dig around for the card now!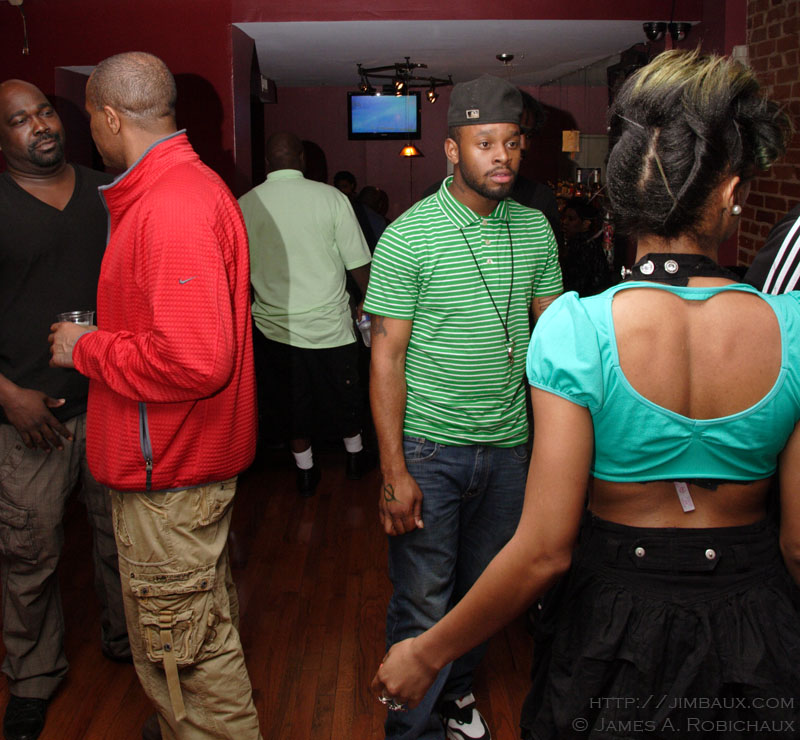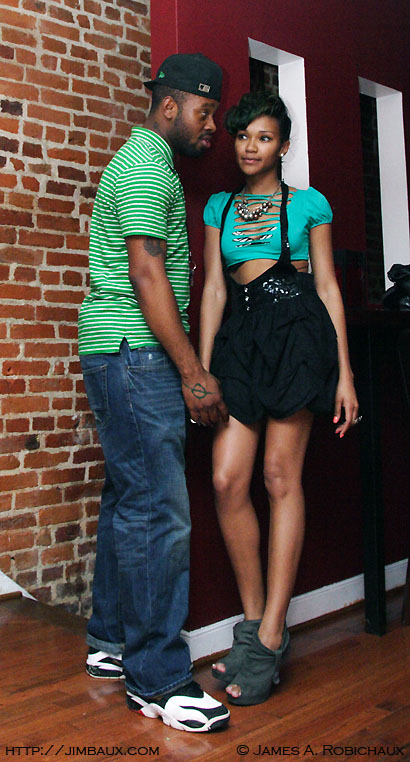 I guess the new lens is performing well, up to the photographer's standards, especially given that the camera is a Rebel as old as his old one.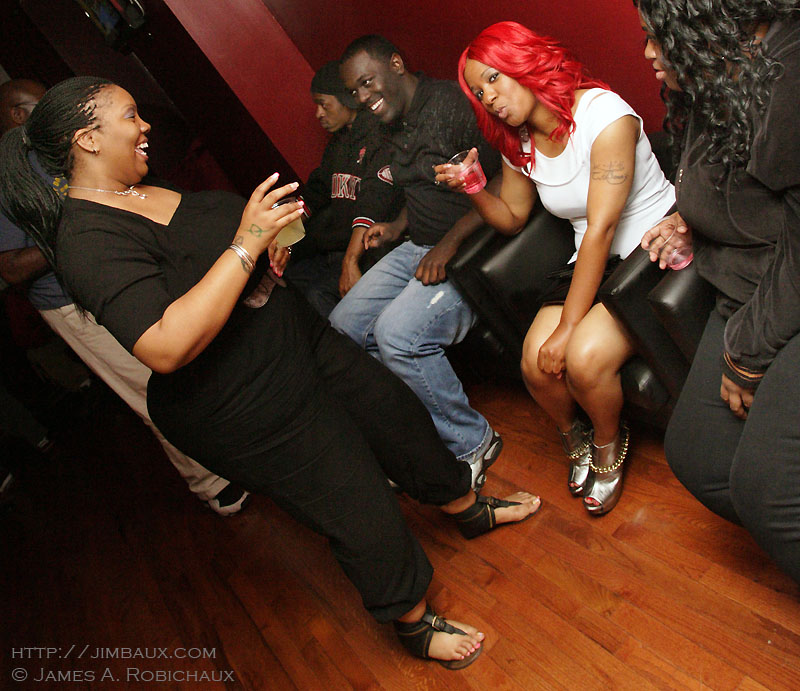 Aww, ain't they cute?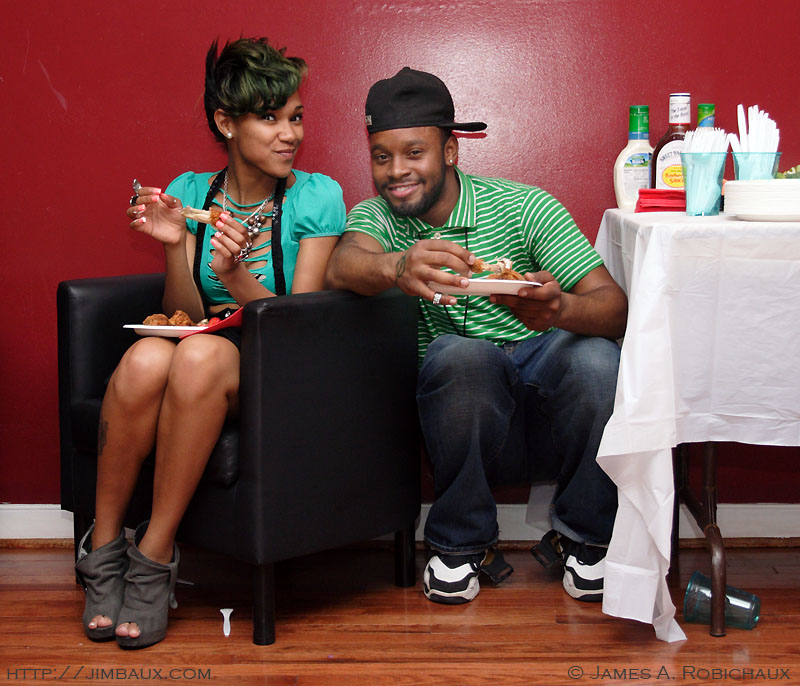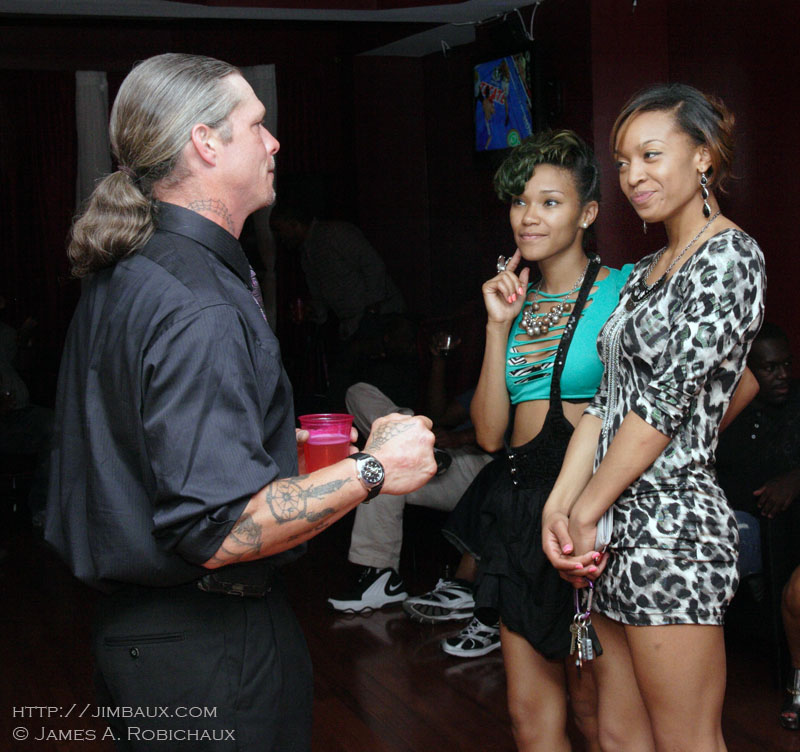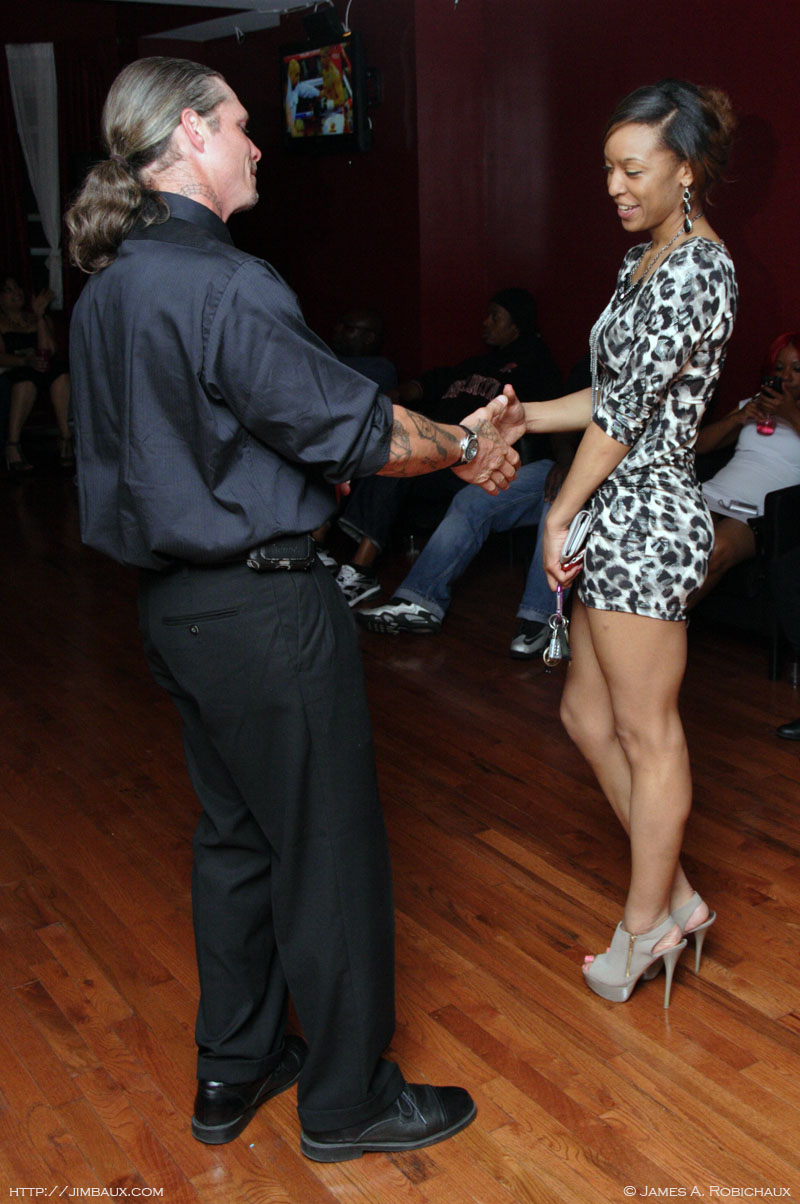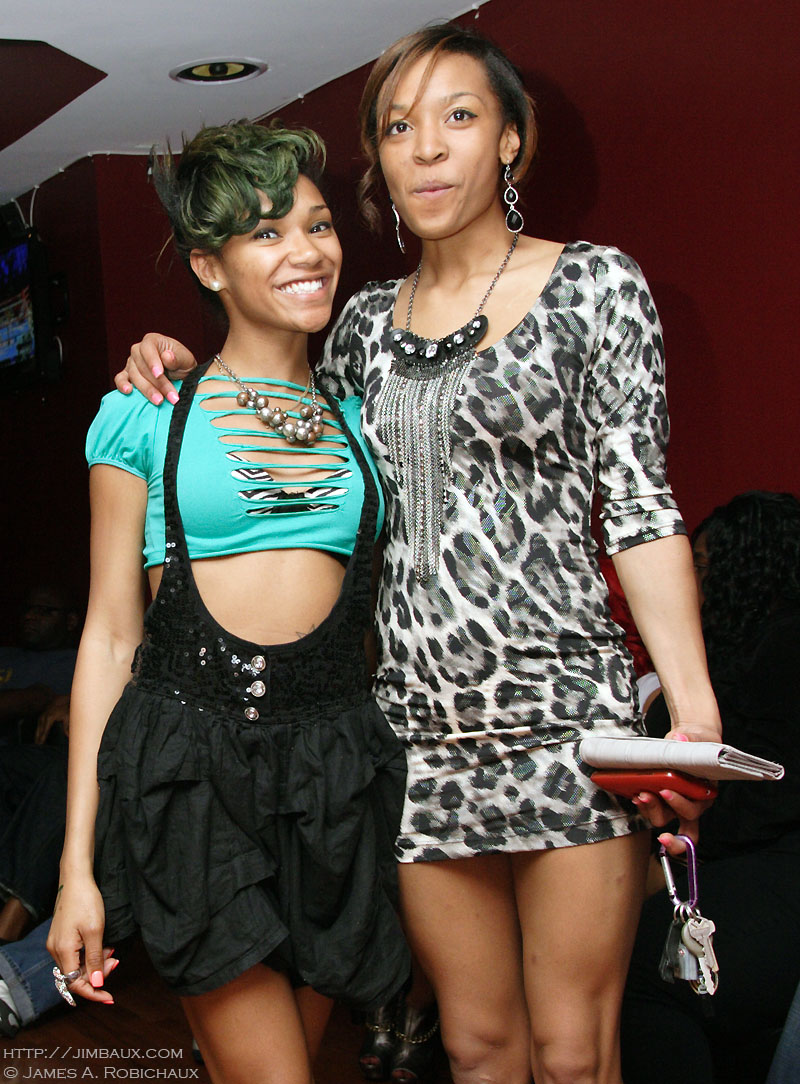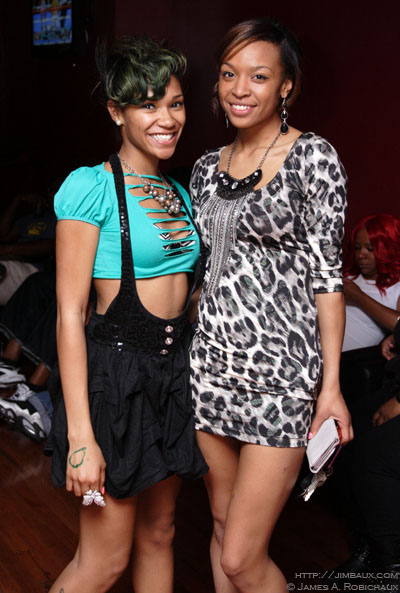 Below is merely a cropped portion of the above picture.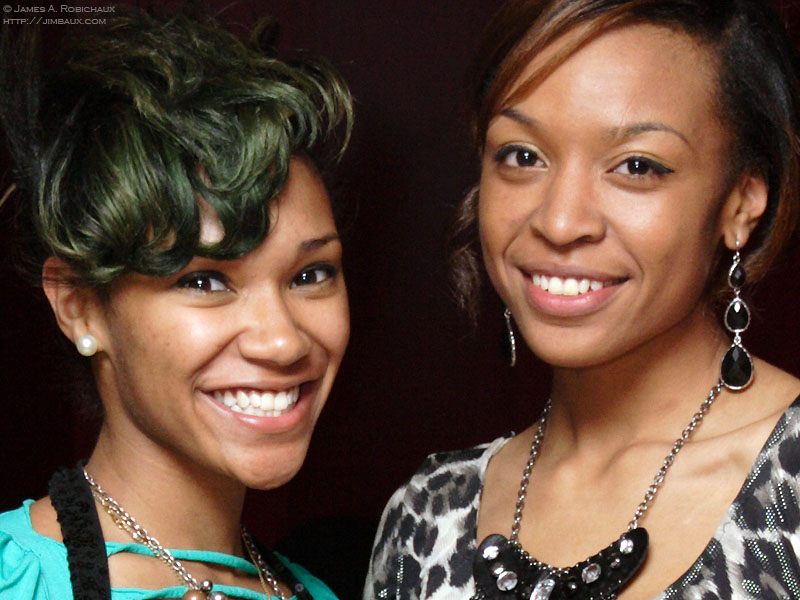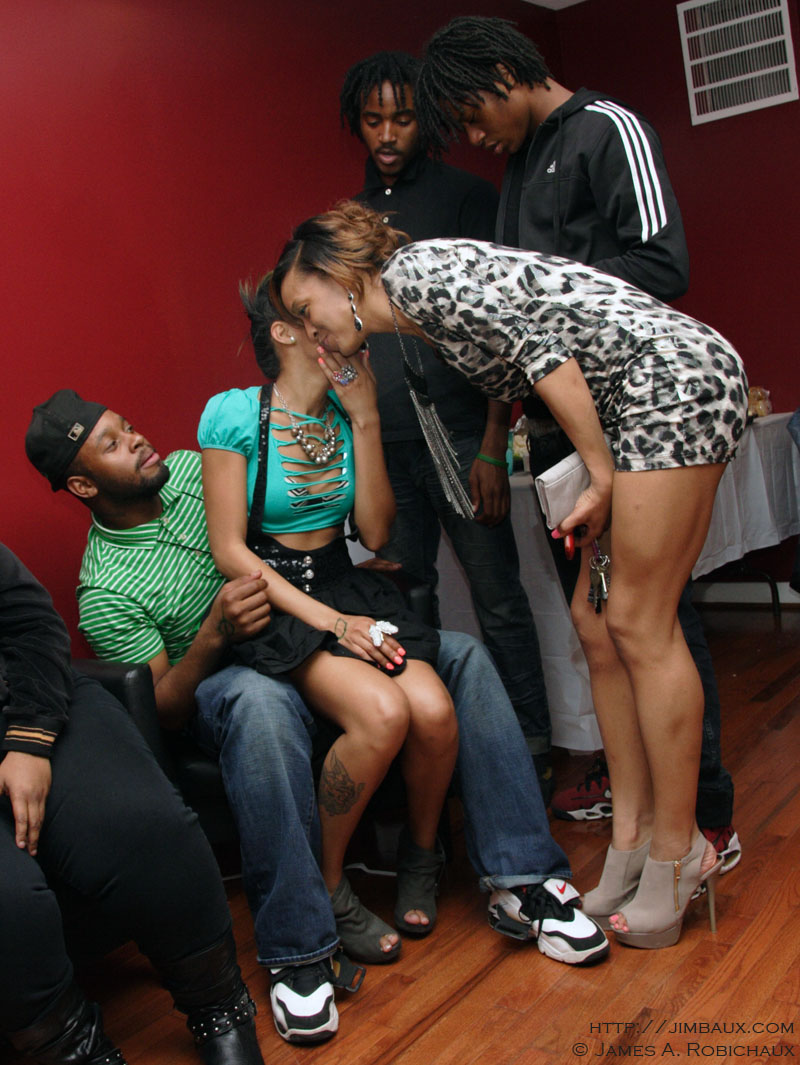 And, in the below shot, she posed so I could get the tattoo.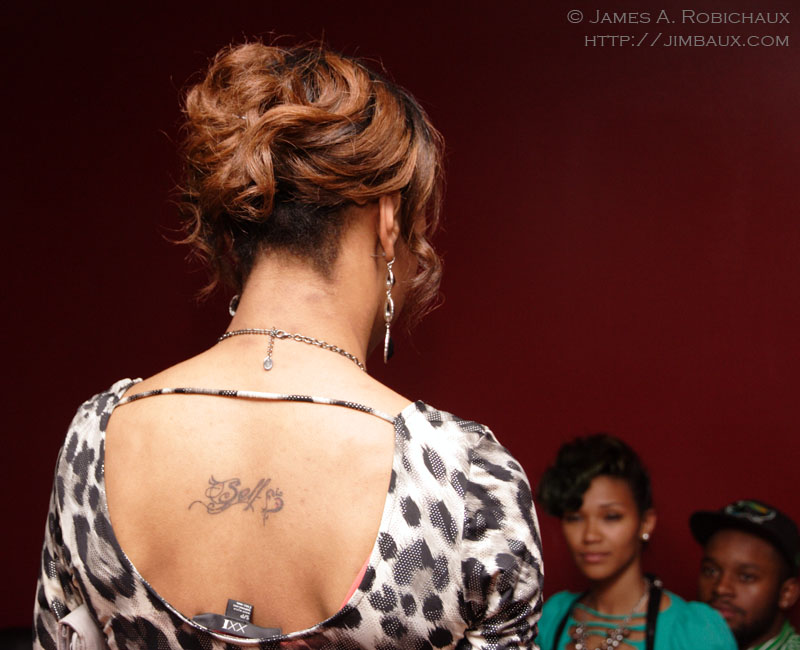 At about 23:15, I bailed from the event because I had other plans.
Weekend of Bernie
My pal Bernie, whom you met when we went foaming in the Shenandoahs a few weeks ago, was celebrating his 30th with some pals at the Black Finn, which is near where I was earlier in the day, near Penn Camera.  Like a moron, I walked on aching knees all the way back there.
After leaving a place with blaring music, I was looking forward to a little peace and quiet.  Before I got to the Black Finn, though, I could tell that I wasn't going to be there very long.  Music was blaring into the street from the place.  How do people do that?  How do people sit and have conversations when they have to yell at the people next to them?  That's something that I have never understood.  It makes sense at a concert, but this wasn't a concert!
So, I gulped down a big glass of ice water, and I went to the table where Bernie's crew was.  I took the below picture of him and Kelly.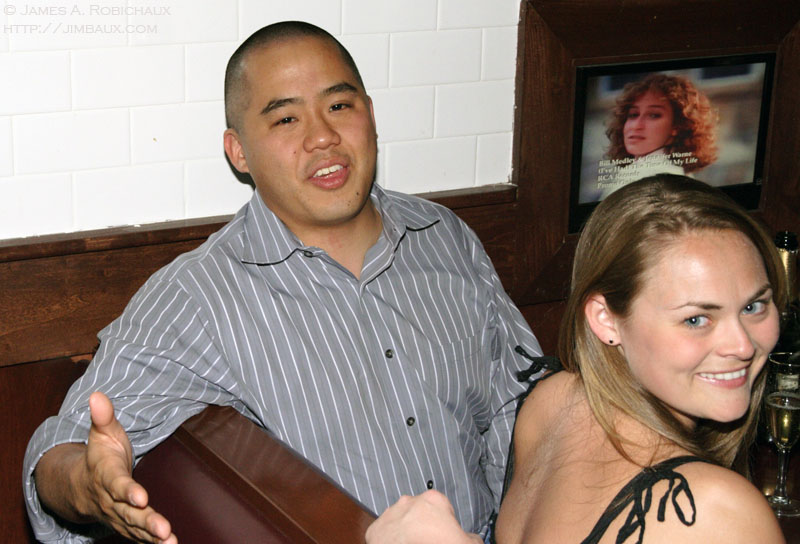 I said hello, let Bernie check out the new lens, and then I got out of there.
Oh, and, apparently, I'm the inspiration behind this post from Bernie.
Different Is Good!
The content of this post is indeed different than that to which you are accustomed here on Jimbaux's Journal!  This will continue, as you will see, at least with the next post.  Remember, too, that if you like what you see here, join the fan page on Facebook to be alerted to updates!
Jimbaux