Again, as my old schoolmate from bayouland Will says, "Dell sucks."  My laptop works, and I've reloaded Photoshop, but the drivers to the wireless internet don't work.  So, here I go again posting on a different computer.
An Odd Couple
As we continue our random look at random scenes of life through the eyes of Jimbaux, I bring you two very different scenes taken nearly five years and more than a thousand miles apart.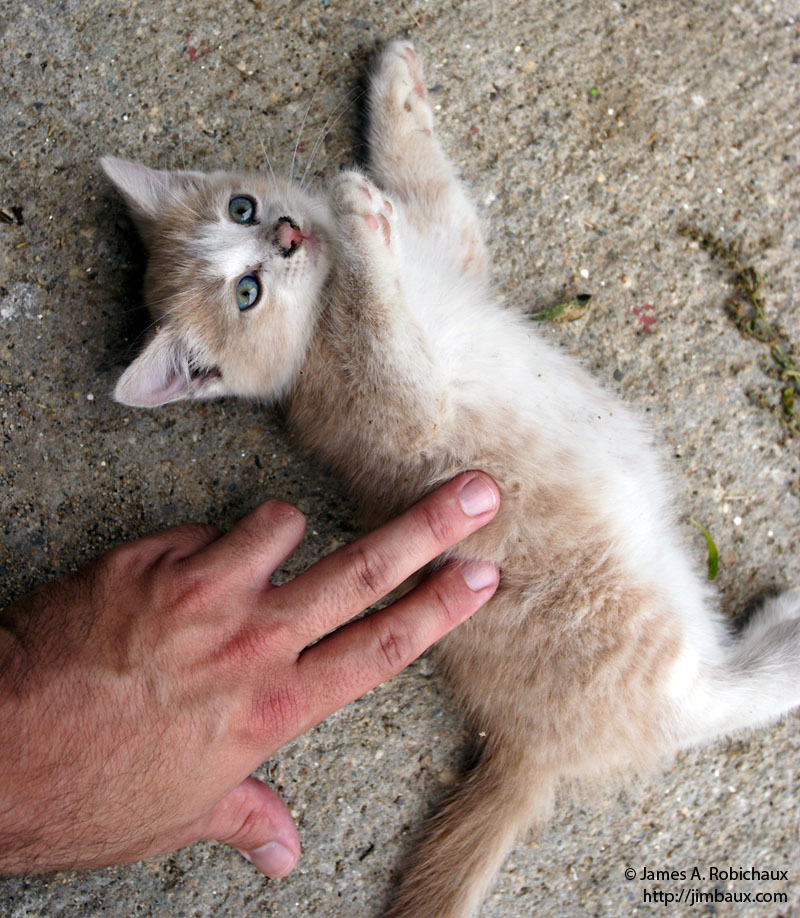 That was a little kitten in the barn at the Aucoin Farms near Henniker, New Hampshire, where I had the great pleasure to visit this past summer.  If you ever go there, make sure you tell 'em that Jimbaux sent you!
I Miss The Green Deuces
I know I'm not the only one, too.  Here we see a westbound BNSF manifest train blasting past the depot at Schriever at dusk in late November 2005.  This image shows a phenomenon that we don't see on the modern wide-nosed locomotives: the glare off of the flat vertical surfaces of the front of the locomotive.  About three minutes later, and this shot would not have been possible.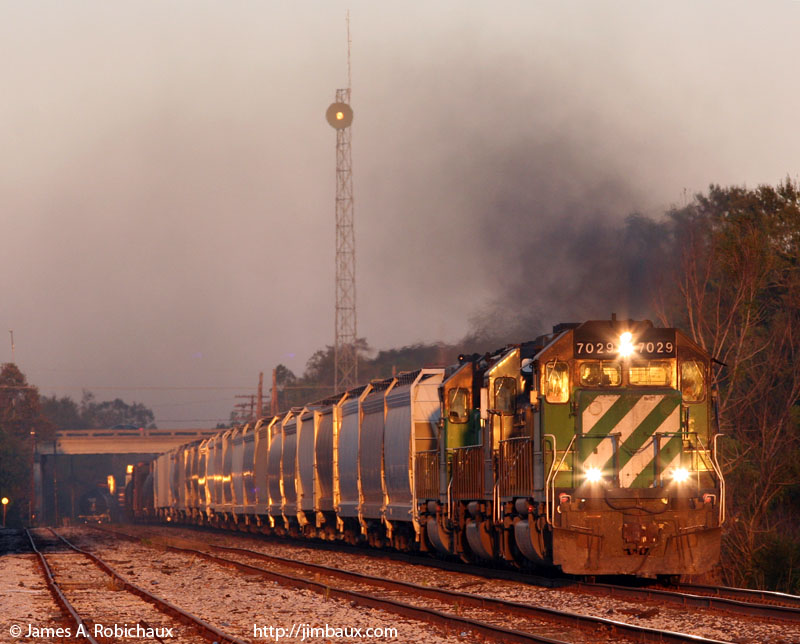 I truly miss those angular-cabbed, green things.  There are a few still running around, but not like they were when this picture was taken, and even then, they were past their prime.
For those who don't know, Schriever is at milepost 55 on BNSF's ex-SP Lafayette Subdivision connecting New Orleans to Houston.  Milepost 0 is in Algiers, the part of New Orleans on the western bank of the Mississippi River.  So, Schriever is about 55 miles southwest of New Orleans.
I hope that you've enjoyed these random views through my eyes as I slowly pick away through my archive of photos, most of which has remained hidden from the public eye for years.  As always, feedback is welcome (even the negative kind) in the comment section or in private messages.
All for now . . .
Jimbaux