I had a hunch that today, Thursday 27 September 2020, would be train day on the L&D Abbeville Branch, because there was a train one week ago today. I was helping The Duke move a chest freezer, and I heard the horns while helping. My arrival at the track was delayed because I was helping with the freezer and some other items.
I got to the rice mill as the shove of the inbound cars into the plant was being made, and I took advantage of the recently-cleared-out space from the dismantling of the old abandoned grocery store in the foreground here.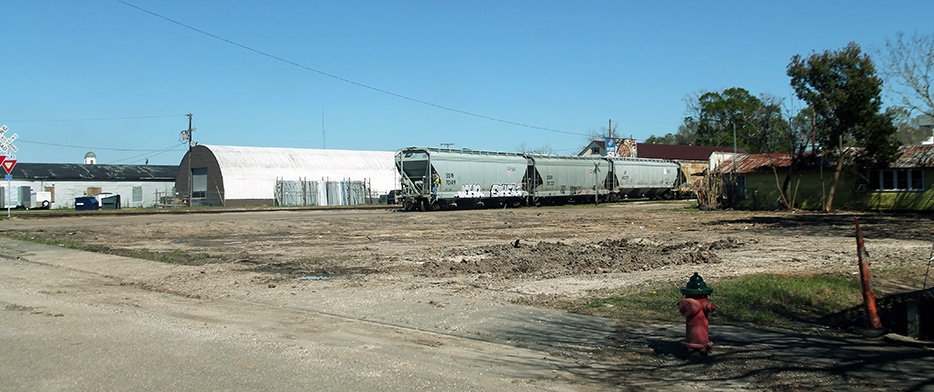 Right at about this time, I sensed a distraction approaching me from the south.
Although my body language, with my intent focus on the train and with a camera near my face, should have suggested to any human being that I was intently focused on something at the moment, an SUV with some people in it stopped to talk to me in the middle of the street – in the middle of me taking pictures, of a moving subject – and gave me a pamphlet about Jesus. The whole thing was distracting really, because I was trying to focus on the train, and I thought that that was kind of rude, like, you see I am intently focused on something? could you not have waited?


I stopped because the dude was smiling, and this might have been something important, but he made me miss some shots, and that pissed me off, as I got nothing out of the conversation – well, I might, if I read the thing, which was his point – but I made him happy, made him feel good for wanting to help, and maybe that's the point, and maybe that is okay, but I still have trouble with that all.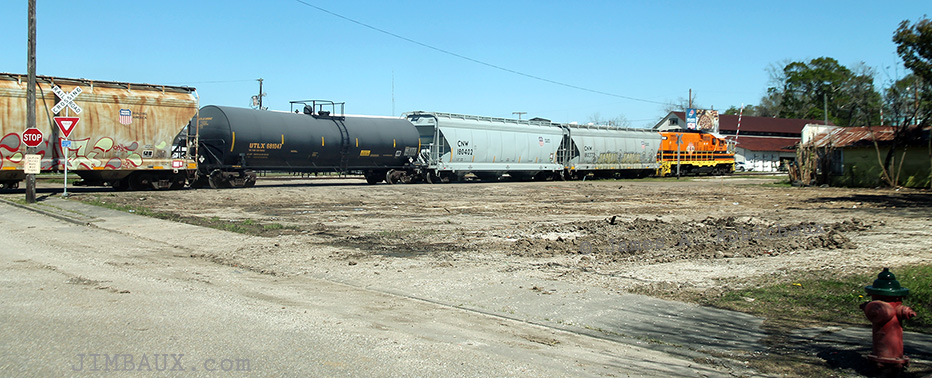 I was disappointed to see the 1709 and I was disappointed that the hopper cars that it brought are tagged.

It looks like the crew already pulled the outbound cars, thanks to the tank car, which is along for the ride and to be spotted at an industry on the return trip, being between two blocks of hopper cars.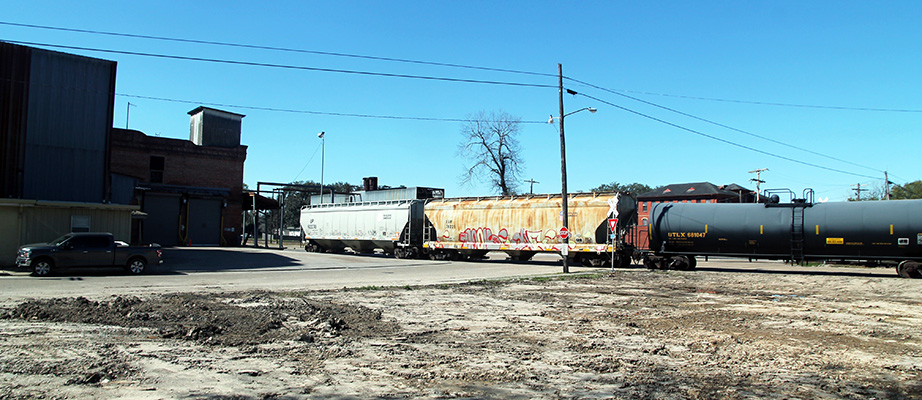 Yes, I did that.
Next, it was time to head east to set up for the train as it returned to New Iberia.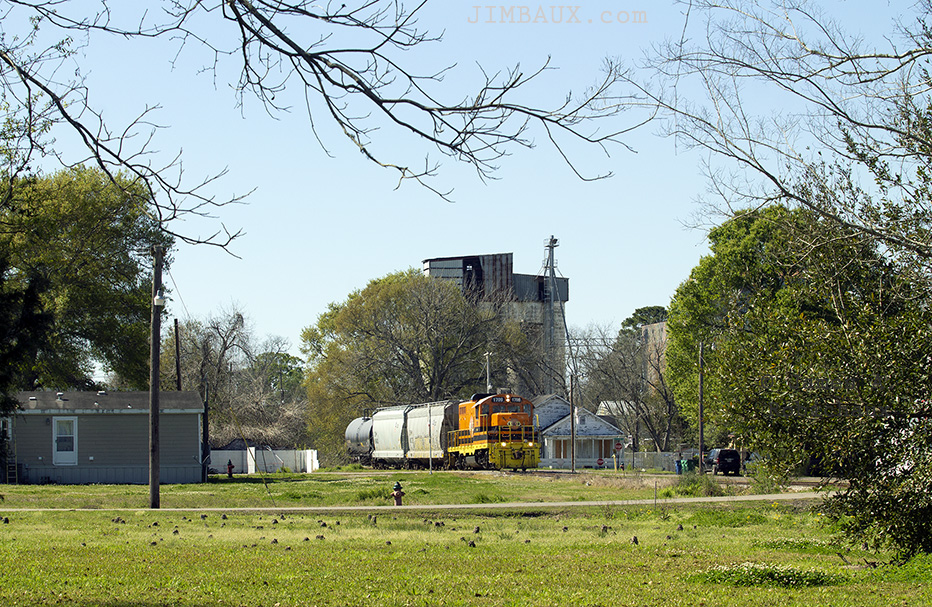 This is South Bailey Street, the location.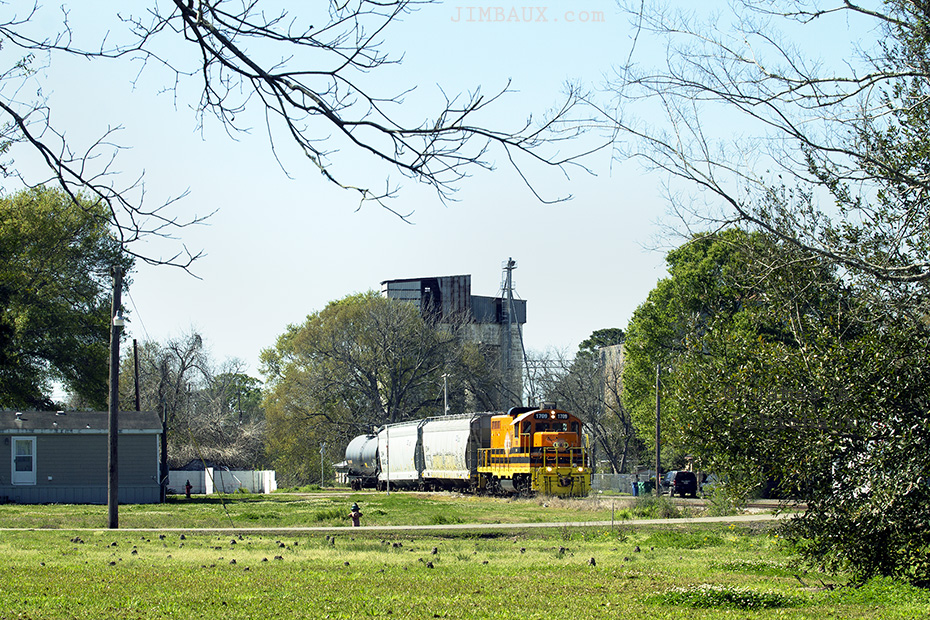 The train is crossing South Guegnon Street, and I think that the hump in the track at the crossing creates a neat visual effect!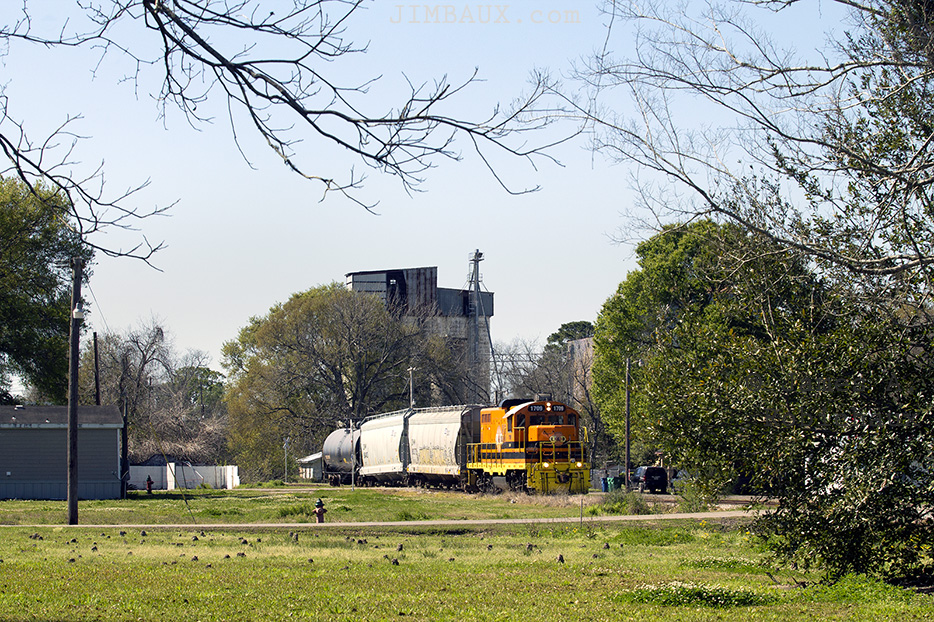 In that open area in the two blocks in this otherwise residential neighborhood between the train and me in the above three images was, decades ago, some industry that was served by rail.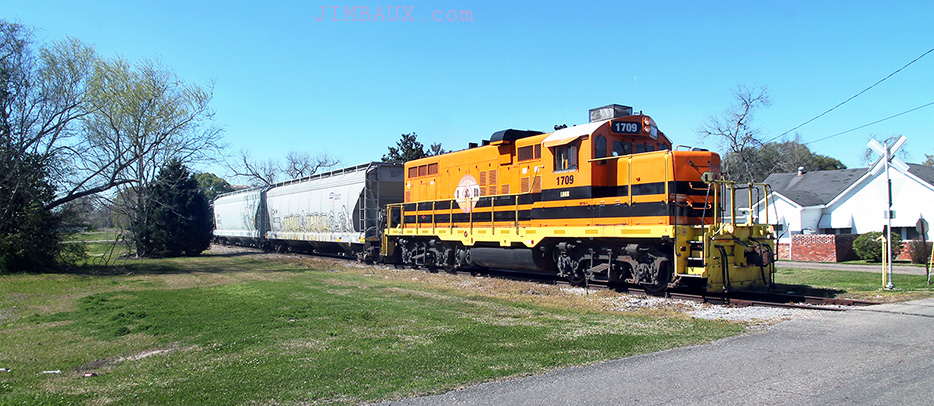 You can see some extremely faint pieces of evidence of since-removed railroad tracks here.
Next, I did a broadside at South John M. Hardy Drive.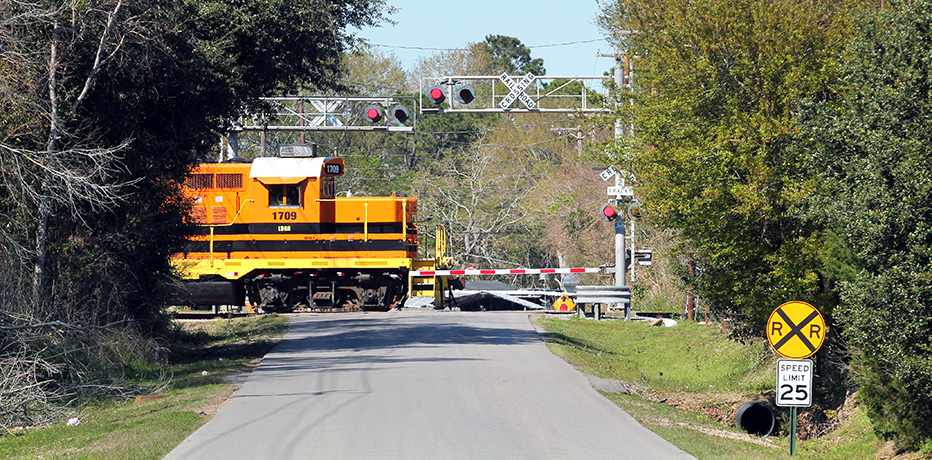 Yeah, I don't think that it's that great.
Next, I got to my new shot location at Greenbriar Lane just in time to get this image.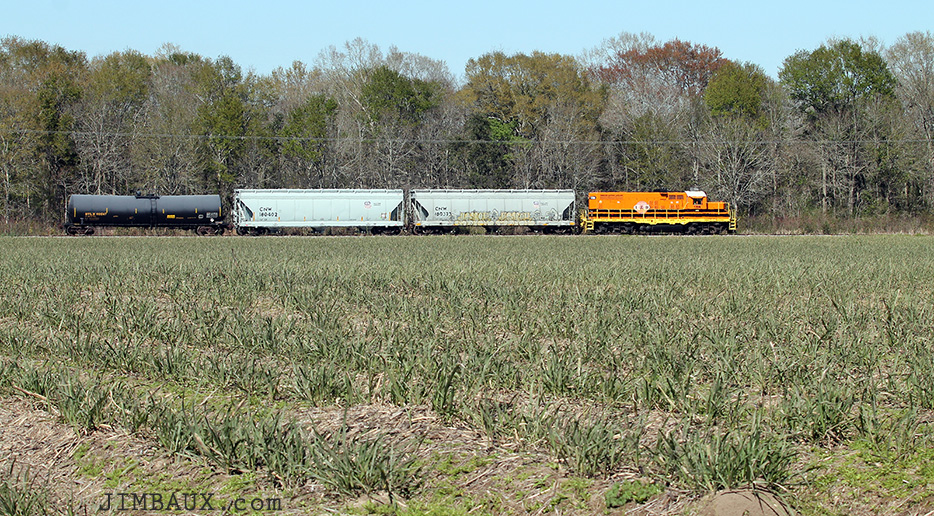 I knew that the train would next stop at Coastal Chemical, and I had been eyeing a new shot at Erath, at Sanchez Road.
So, I went there.
While waiting for the train there, which I knew would take a while due to its need to stop at Coastal Chemical, I read about what the so-called "Yang Gang" should do now that their man is out of the Presidential race.
Also, a woman living in a trailer home came out and asked me what I was doing there. I told her I was about to put a graph the train coming, she said "oh" and walked back to her home.

"Oh," indeed!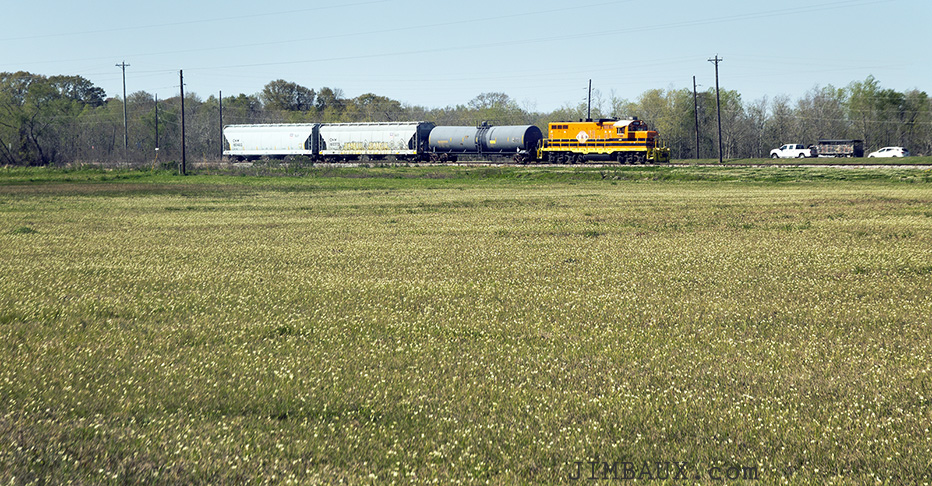 I guess that this is okay.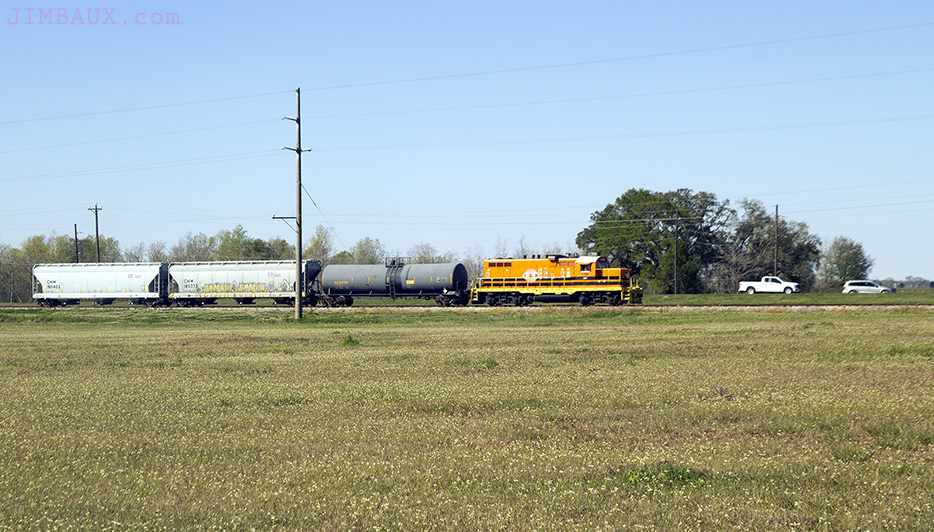 I like the open grassy field.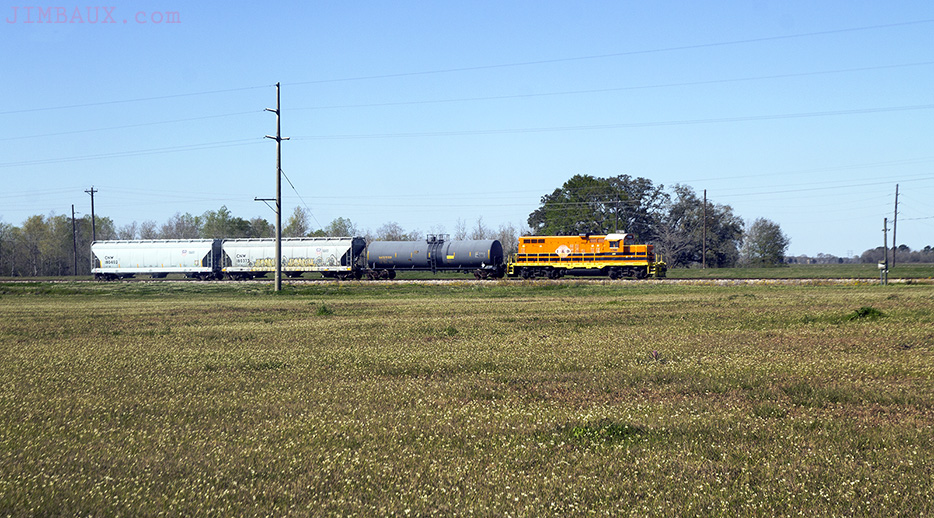 Next, I am in downtown Erath.

I don't think that I have done this view before.

Finally, at Jude Road, I got this going-away view.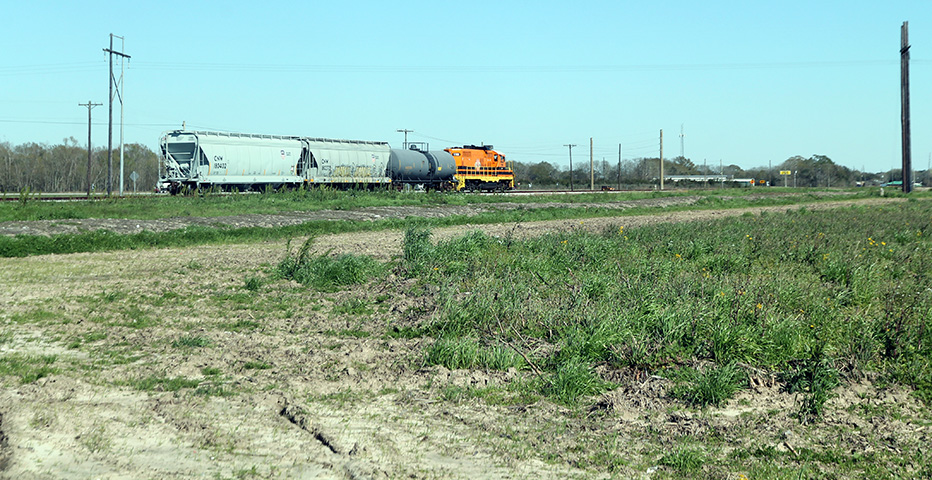 That's all for train pictures today.
This is three times in the month of February that I photographed Abbeville branch action. That's enough! I miss the Lockport branch. I want to go back there.
I then got some pictures of the azalea bushes.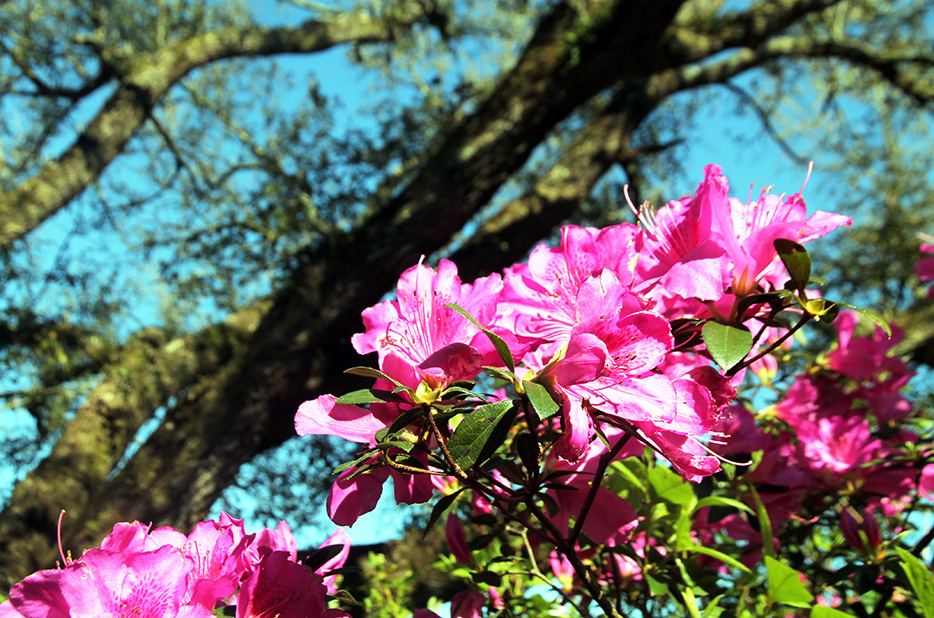 I like that, and it reminds me of childhood.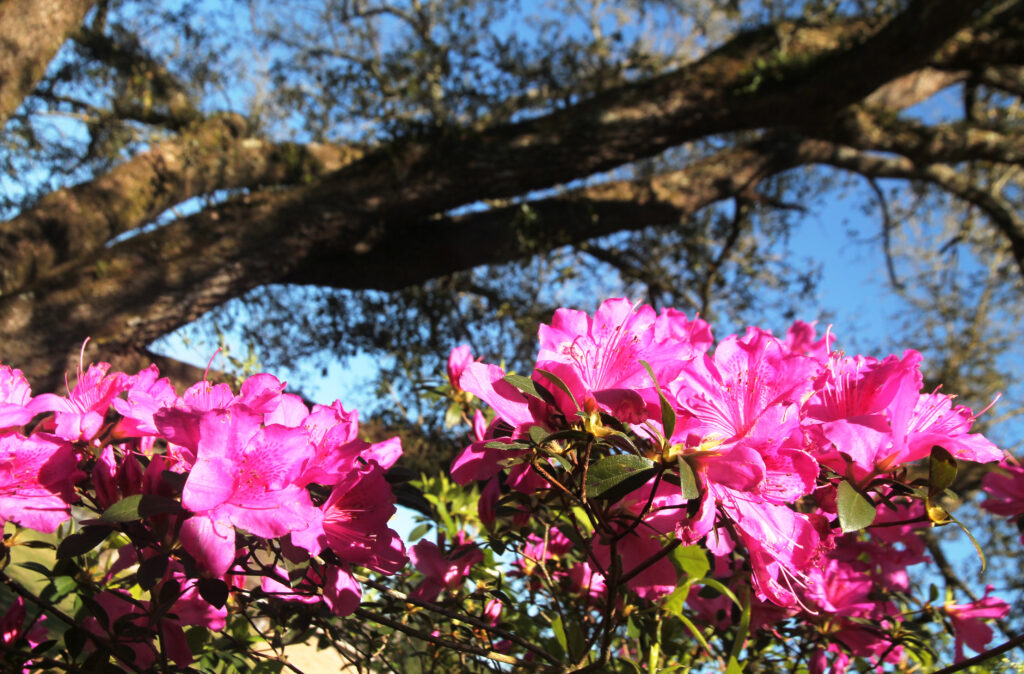 That's all for pictures for today.
I too frequently forget that letting someone else do something for you, even if doing that actually is kind of a distraction for you, is a gift to people.
But then I think about how some charities say to just donate money instead of shoes and toys and stuff, and I also think about how letting people do stuff for you that you don't really want just to make them feel good gives them the leverage to later on say that they did something for you, how dare you be ungrateful now because some new disagreement has arisen.
I don't know.
Human nature is a bear.
Peace.
Jim