Jimbaux is a 21st Century digital boy.
Today, I permanently moved out of New Orleans. I moved to the city more than a decade ago, not long after Hurricane Katrina after taking a job in the metro area and deciding to move to the city before Katrina, but, only a few years later, I left and then bounced back to the metro area a few times, never having as big or strong of a social network as I had had in those fist few years after Katrina, which is part of why my most recent time in the city and in the metro area was rather lonely, which is one of several reasons that I decided last year to stop fighting the inevitable, stop fighting the push factors and pull factors that made me leave a city in which I had always claimed I would never grow old anyway!
Last night, in anticipation of taking plenty of pictures with my SLR camera, I deleted a bunch of pictures on the SD card to make space on the card for new pictures. However, I took zero pictures with the camera today, sadly, just because I really was so busy all day today with the finalities of leaving.
But that's okay, really. It's over. It's good.
Without the aid of any alarm clock, I awoke before 03:00. I guess that I was antsy about getting everything done and finalized and out of the way.
I was super hungry, too, and, by this point, cooking at the crib would be a bad idea, as I don't have food there and don't want to wash dishes.
So, it was off to the McDonald's on Canal Street, where I had to wait for a half hour.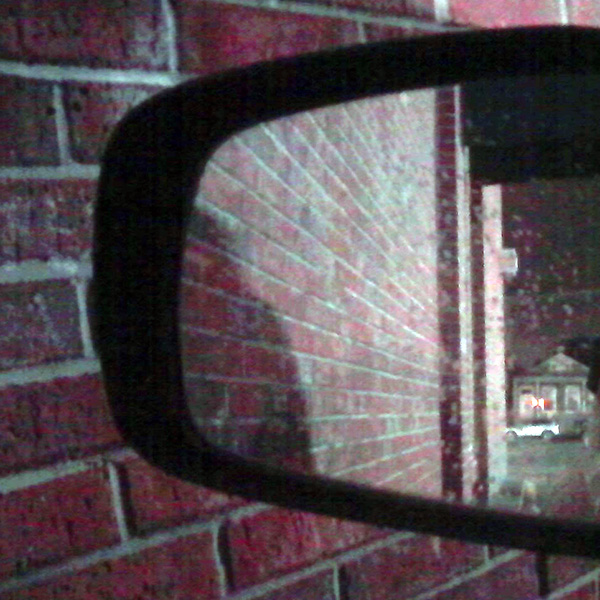 I hate that school near here – no, not that one.
I had plenty of cleaning to do. By late morning, I was really hungry yet again; so, it was time for an early lunch, and my last lunch in New Orleans while living in New Orleans would be at – or from – a memorable place.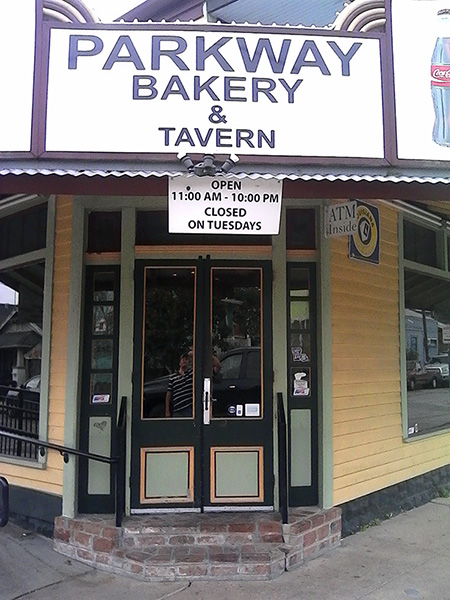 This place is great, but it's become a victim of its own success.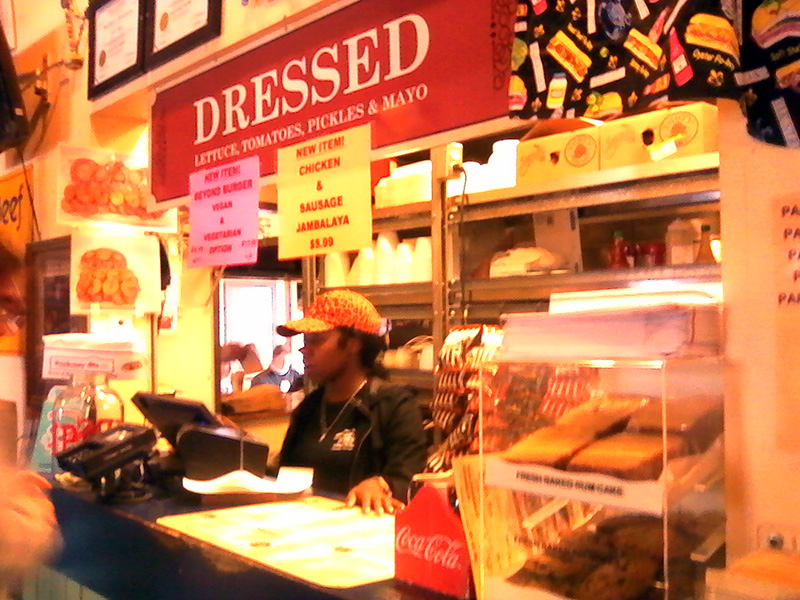 It ain't the same, even though this part is still the same.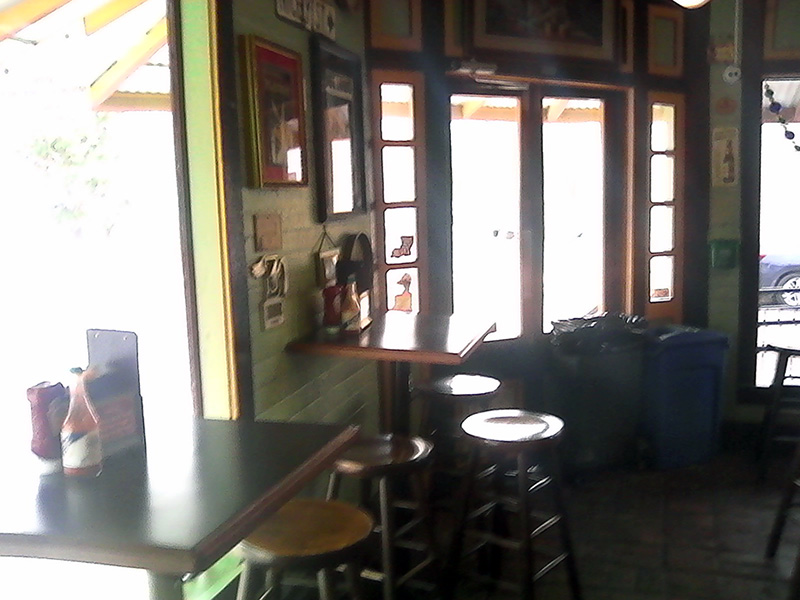 Oh, well, I had some good memories there, just like so many other people.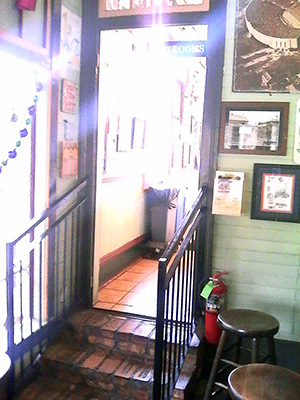 It's time to go.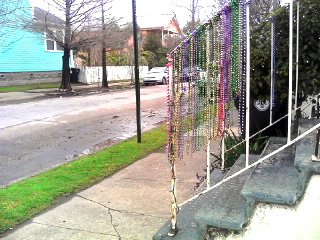 At 15:36, I locked the crib, at 15:40, I locked the key in the washroom, at 15:41, I heard "Ambitionz az a Ridah" by Tupac Shakur playing in the street, and, at 15:42, I drove away!
Hungry again, I went, for my last meal in New Orleans, to the restaurant that I had considered patronizing last night but figured that it was too busy, a restaurant central to the story of my time in New Orleans.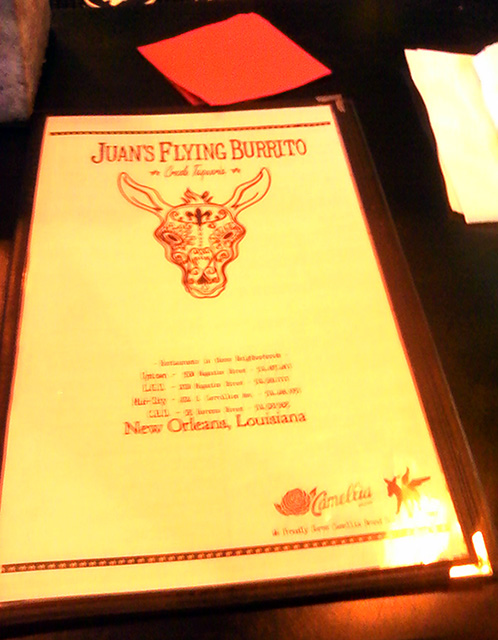 That "21st Century Digital Boy" song was playing, hence that it is today's song, and some songs from back in the aughts played there while I was there, too. It takes me back, and it makes me feel old, too.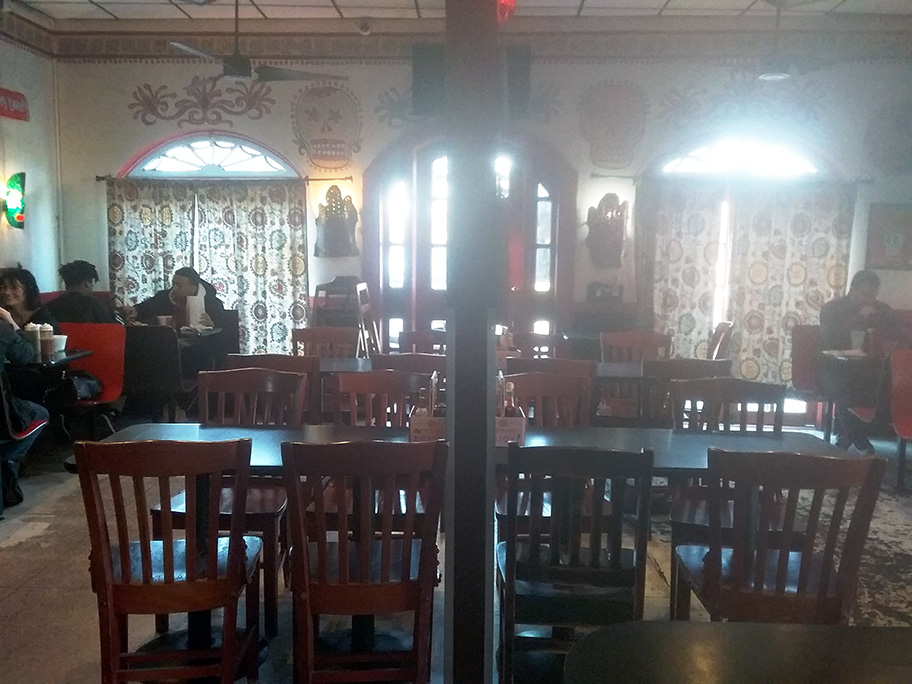 Juan's is still Juan's.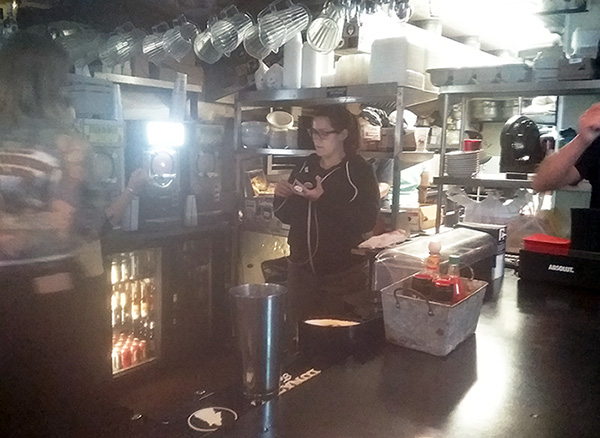 I was so tired. I had been up since before 03:00. With my food here at Juan's, I drank Coca-Cola to keep me awake for the drive.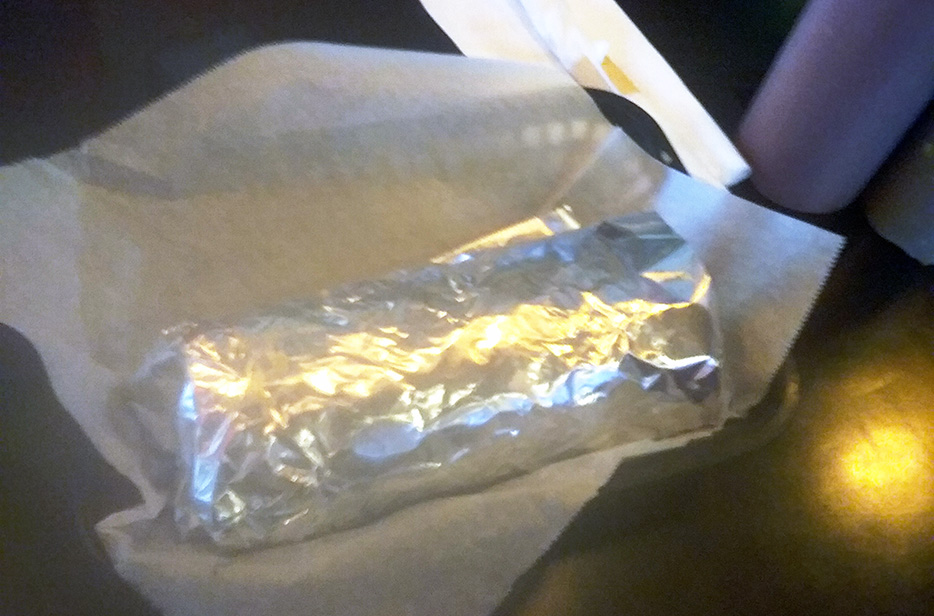 I had the Gutter Punk!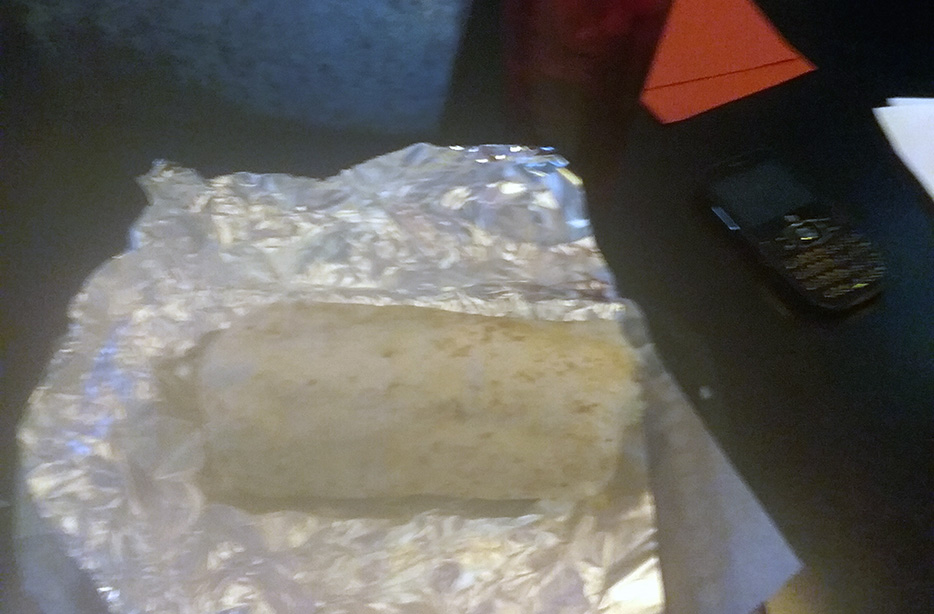 It was good, just like in the olden days.
I don't know when the last time that I came here was. I now worry about seeing people from that school nearby, my time at which made me want to kill myself.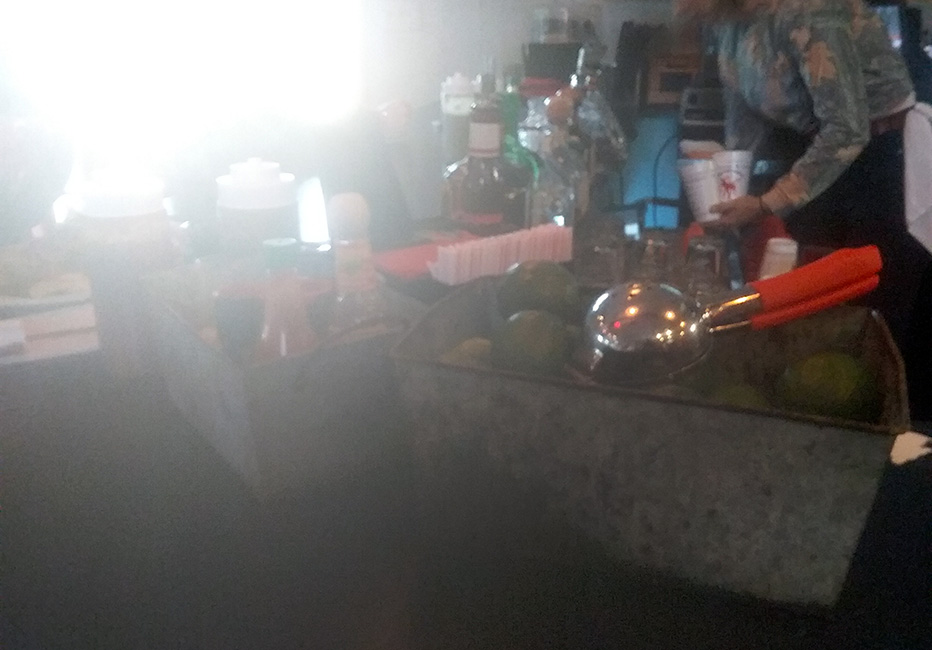 What I am doing is not so much saying goodbye to New Orleans as it is saying goodbye to the idea of living there, since I also didn't live there a year ago and, especially, two years ago.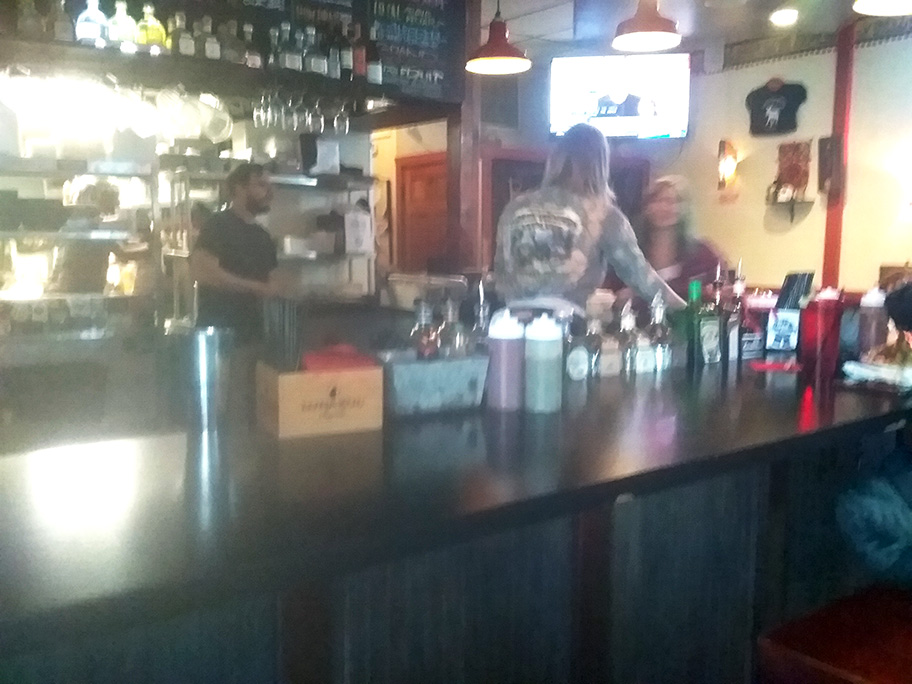 Secret-keeping is a killer.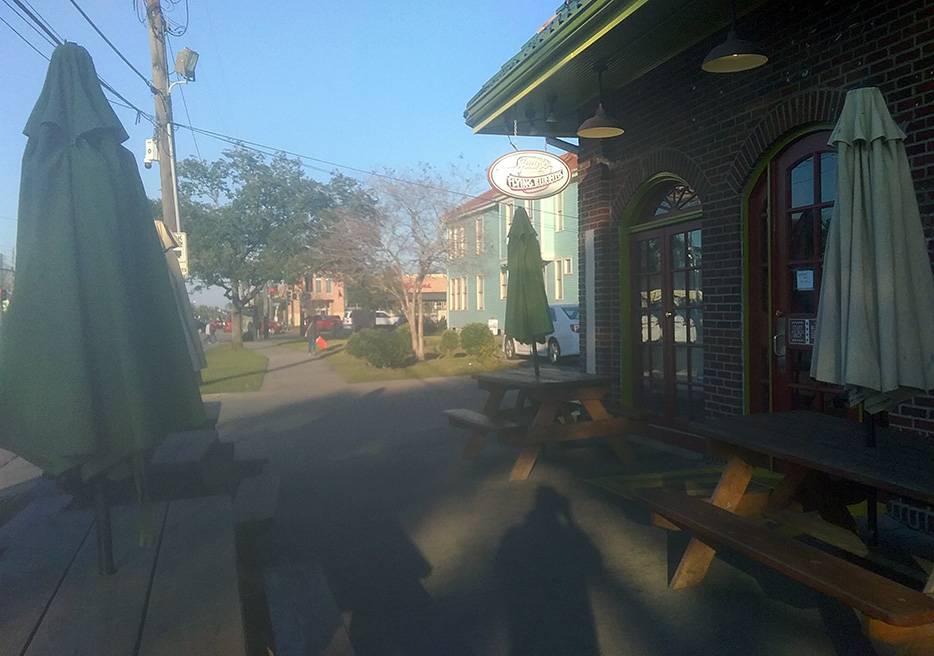 That's it.
Goodbye, New Orleans.
At 16:46, I left the city limits of New Orleans; there were no cars at Bernadotte when I passed there on my way out of town.
I exited off of Highway 90 onto Highway 182 at Raceland and then went by the sugar mill and saw five of those hopper cars parked by the post office, and then I crossed the Bayou on the old bridge and headed south passing by my grandparents' and great-grandparents' houses before getting back on Highway 90 and going west again.
I want to go home, not to Abbeville, but to my real home from which I was evicted a year ago.

At 18:33, I crossed the Atchafalaya River on the old bridge in Morgan City and Berwick after I had stopped again by the port and saw again nothing parked on those tracks.
I was getting hungry again, actually; today isn't a day for healthy eating.
The plan was to unload only the stuff that's in the ice chest tonight, leaving the rest for tomorrow. I felt so weary.
I am thinking, as I drive past the Bayou Vista Walmart, of that Abbeville Branch Train that I saw yesterday, particularly how I caught up with it by accident, inadvertently, not even thinking about it, how weird and kind of special that was. I'm thinking about what that means, the randomness of it, the glib manner in which I approached it.
I arrived at the DQ at 19:35, feeling kind of delirious, with a slight sore throat and being very tired and also very hungry. I guess that burrito didn't feel me on that much!
At 19:46, I arrived at the homestead, so relieved to be there, a chapter of my life finally fully closed.
So ended my time in New Orleans, but so, too, ended a strange eleven-and-a-half-month period in which I had a place to stay in New Orleans and a place to stay near the Vermilion but no place to stay back home.
I am sorry that I, someone whom you might follow due to his way of interpreting the world, don't have anything more insightful to say about finally moving out of one of the most famous and storied cities in the modern world after spending the somewhat formative years of early adulthood there, but I just don't. Well, actually, I do, but some of it hurts, and I have shared enough here already.
So long, New Orleans; I thank you, I love you, it was good to really know you, and, yet, I never really knew you.
Maybe that's okay.
Jim