It's Friday 4 October 2019, two days after my big, memorable chase of the neat UP 1015 leading the New Iberia Turn from Avondale to Saint Mary Parish and five years to the day after my "Reliefs And Rationalizations" outing.
My knee is feeling better.
Because the last Abbeville Branch train ran one week ago today, I figured that the next one would be today, and I went out in search for it. Not finding it, I kept rationalizing going farther to find it.
My compounding rationalizations led me to the track in New Iberia. I went to ARA and saw Giles and crew working there, then saw them again with a train of mostly tank cars at the east-siding switch, thought nothing of it, went to Pesson and found those pipe gondolas that arrived on Monday's Union Pacific local train that I photographed in Morgan City at dusk, and then was going back to the house when I saw the headlight coming from New Iberia.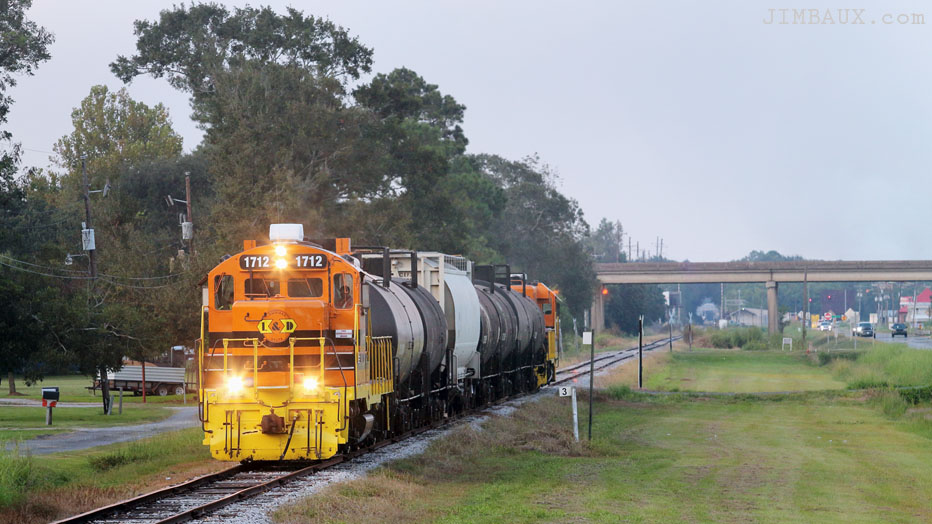 What the hell?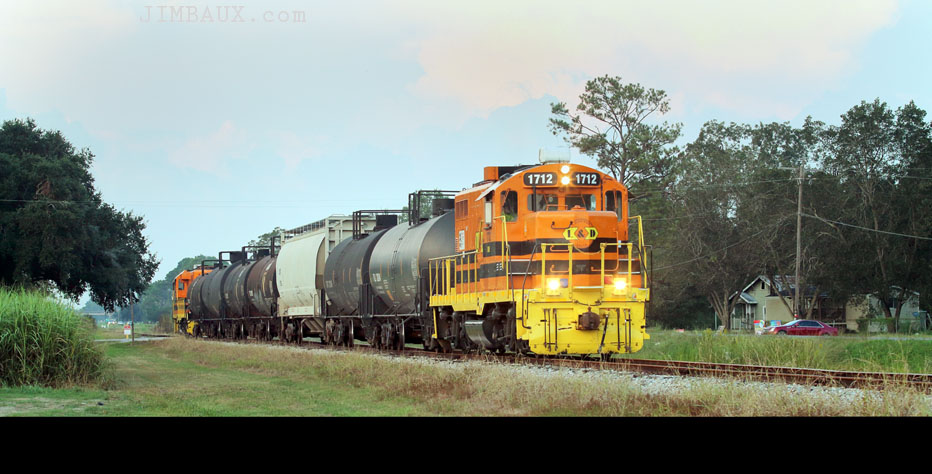 Joshua was at the controls.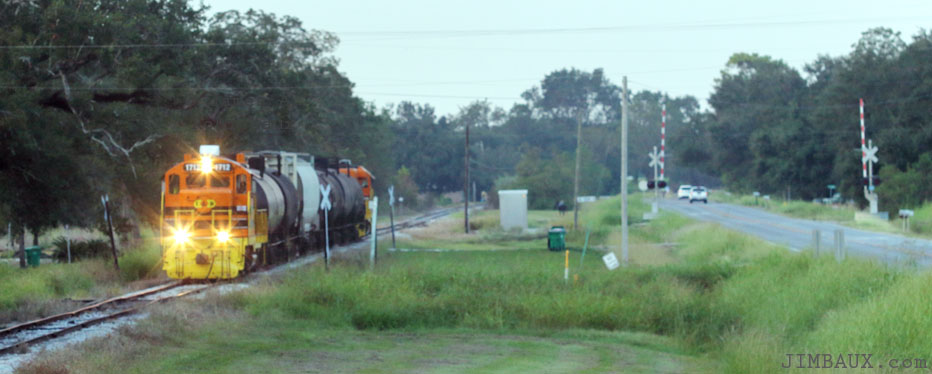 Before I saw what was about to happen, I correctly deduced what was about to happen, the purpose of this trip "down the branch."
No, they're not going to Abbeville, or Erath, or Delcambre.
Check out the hot sauce tank car!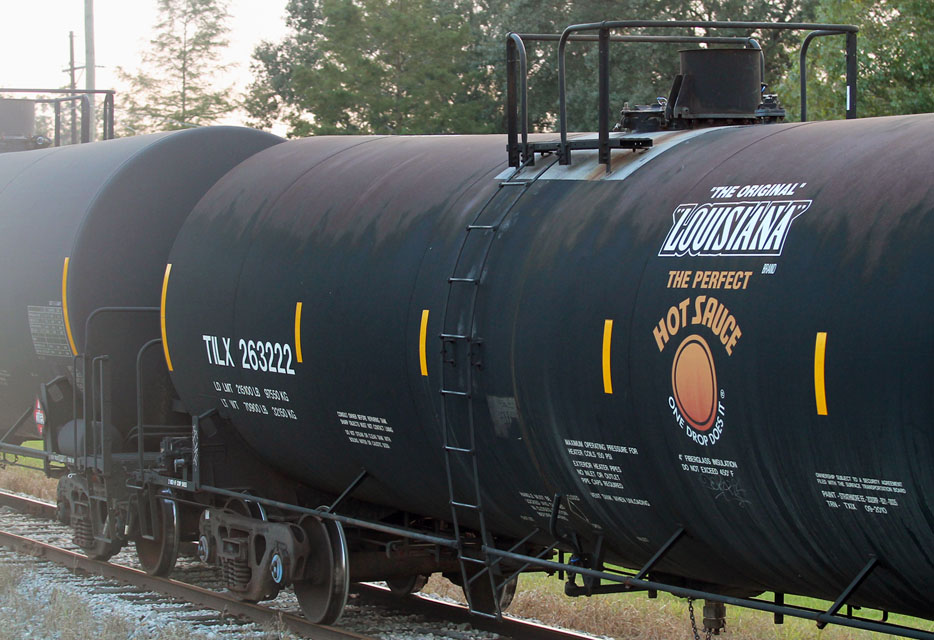 It would have come from the "intermodal" place, which is really just a transload facility.

Yeah, so, as I had ascertained, the purpose of this trip was to go dig some cars out of the storage cut on the Avery Island stub.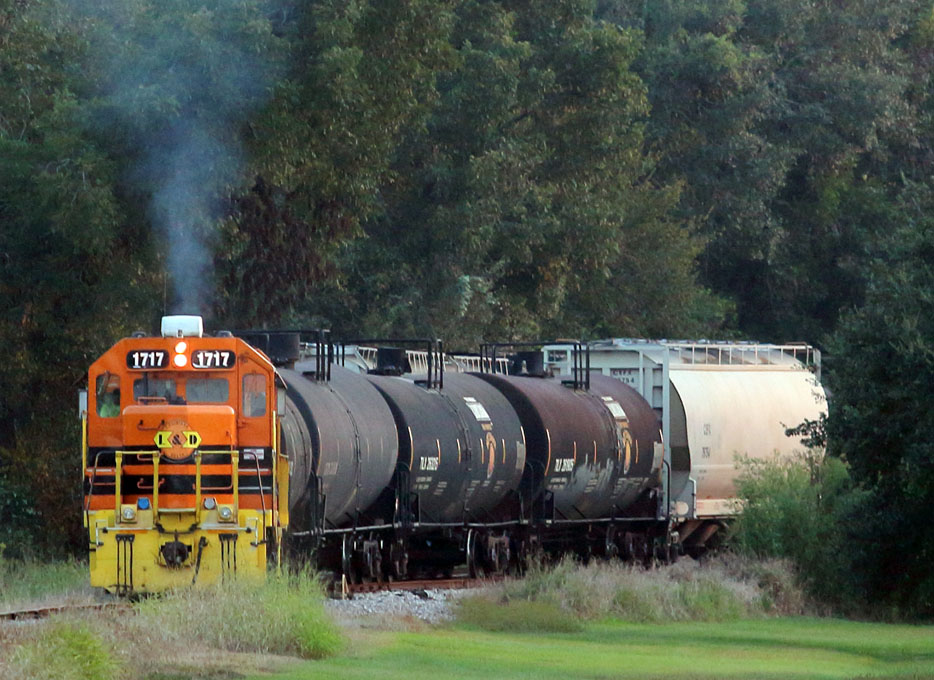 There are some carbon black hopper cars and some sand cars there for Carbo Ceramics.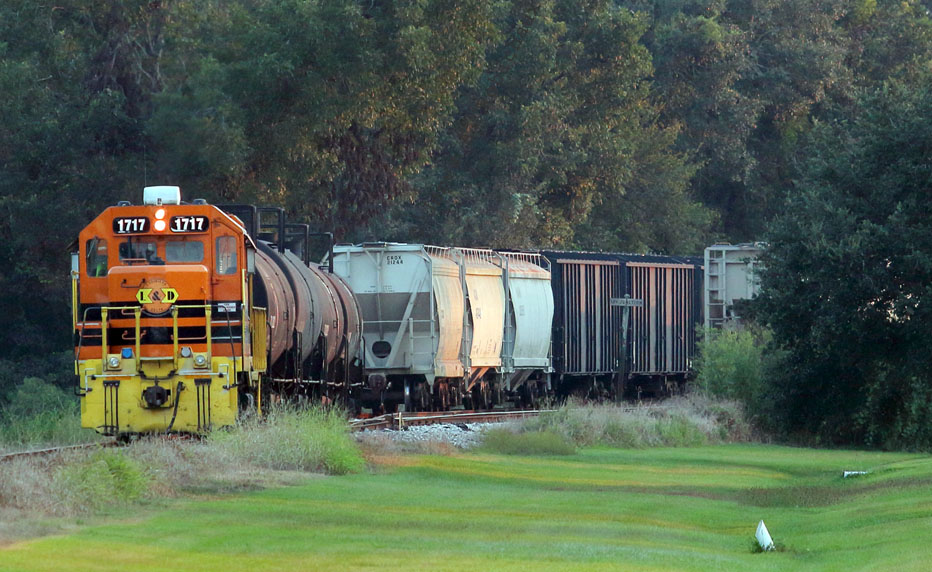 Well, I guess that this is something different, and in a good way.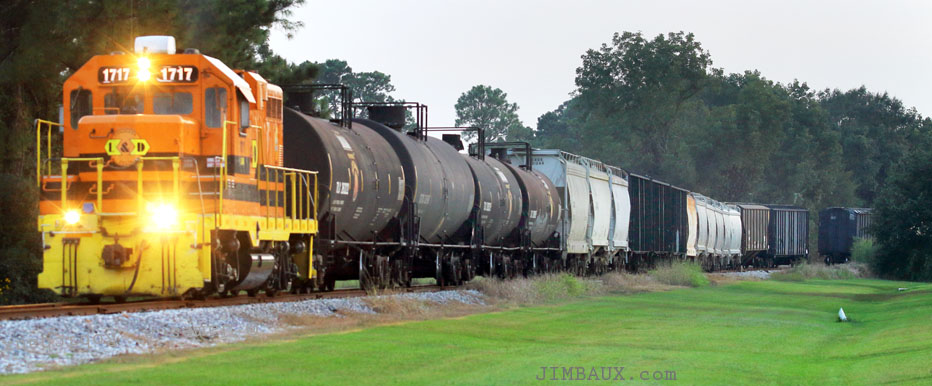 This is quite anticlimactic from what I did two days ago, and also what I did five years ago today, but, dammit, that's okay.
I guess.
Jbx