These pictures were taken on Saturday 4 April 2009, the day that I helped Saint Jude buy his bicycle.
We see a Union Pacific Railroad intermodal train descending the eastern approach to the Huey P. Long Bridge.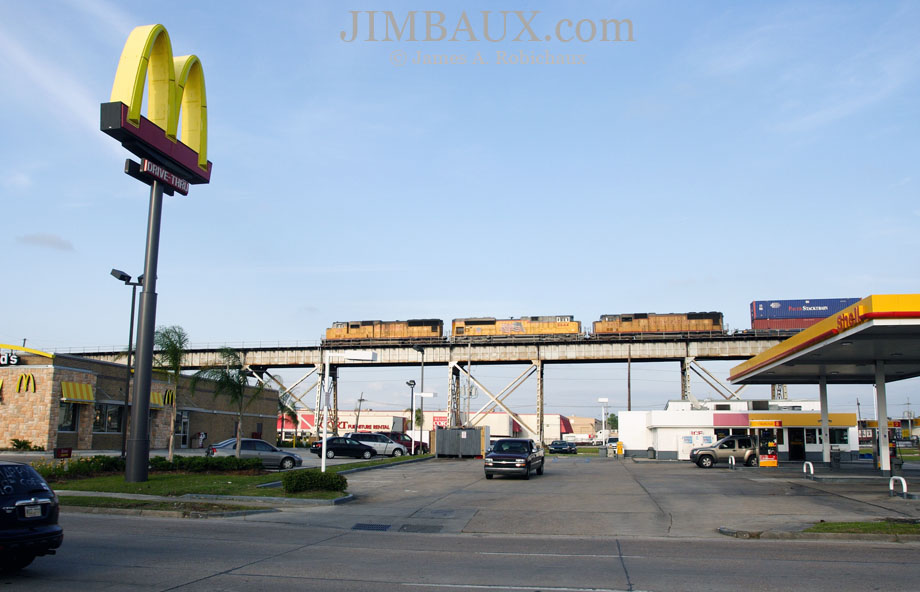 That McDonald's had recently been built where a Shoney's restaurant once was, and I knew one of the managers from the gym; he was from Chicago and quickly moved back home.

The train is the KCIAT, the predecessor to the Z-train of five years later.  Yes, you can see that Clearview Avenue is a retail row.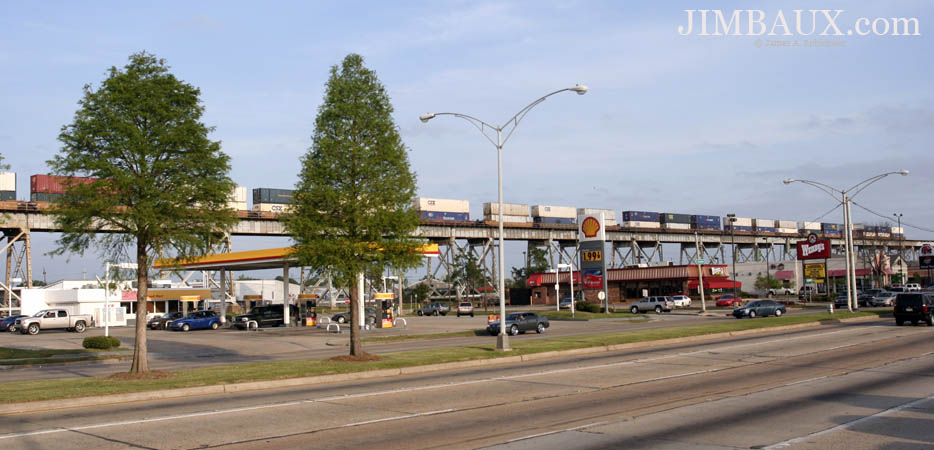 I like cypress trees.  They make me feel at home.
Now we see some CSX-to-UP manifest climbing the bridge, appropriate since the KCIAT is a UP-to-CSX train.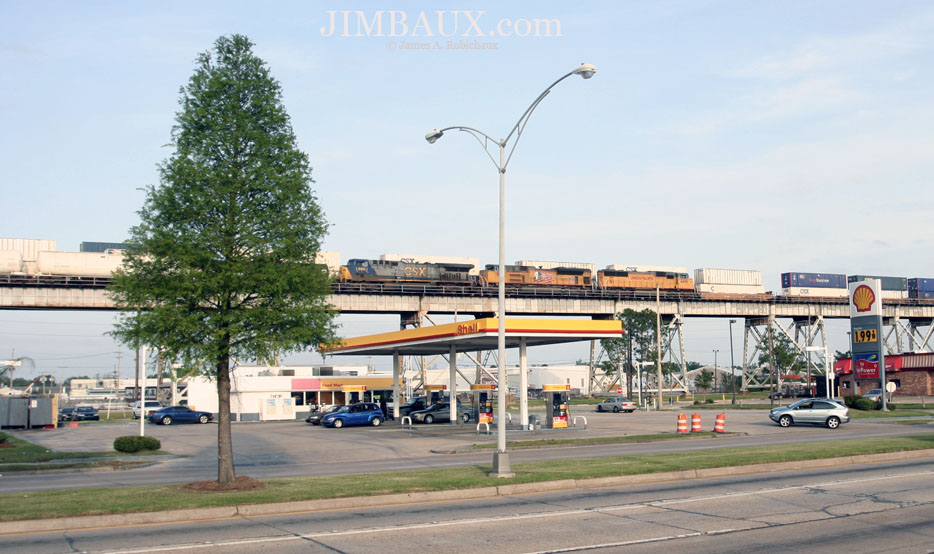 Look at the price of gasoline back then!
Three years to the day later, I was in South Dakota taking pictures on the Dakota, Minnesota & Eastern Railroad.
That's all she wrote for this time, and that is a good thing.
Jimbaux