[Maybe it wasn't such a terrible thing for Jimbaux to just let her cry.]
Let Her Be
She Went In The Back To Get High
Last Thursday, I was busy, hot, tired, and sweaty like I often am lately, and I was in Avondale, as I sometimes am, usually just momentarily.  I had the radio on, and I heard the Lafayette Sub dispatcher give Chip a track warrant from milepost 29 to CTC Live Oak.  Well, that means I can catch him at Waggaman with little effort, but was it worth it to even do that?
I Sat Down On My Couch And Cried
Busy as I was, I decided to deviate from my current course to intercept Chip, but I was hungry.  So, I stopped at the sto' on River Road to grab a couple of egg rolls and a soda, and then proceeded to Willswood, where Chip showed up not much long after.
The SP
Here, we are staring westward down the ex-SP tracks toward Live Oak Junction, and we can see Chip's headlights as he waits at the signals, but we also know that he's not coming down this track, for he will soon go through the crossovers and crossover to the Drill Extension track on the former Missouri Pacific trackage.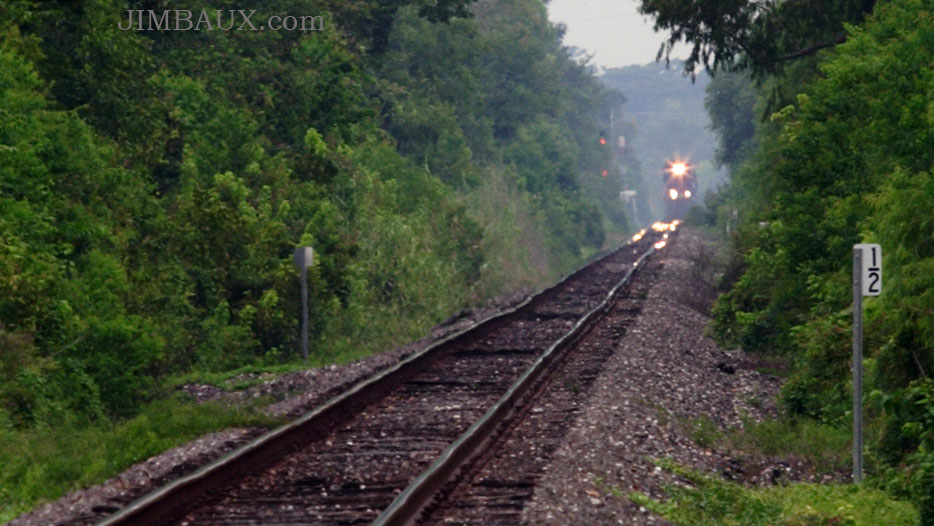 There's plenty of history here, of course.  The lines are running parallel here, but if that's hard to tell in the above picture, it's because the optical axis isn't parallel with any of the tracks;  the optical axis of this picture will intersect with the SP mainline about a thousand feet behind the trees.
Barely Even A Train Today
The one car that Chip has as he returns home today isn't even a freight car today.  That's an empty Cotton Belt hopper just used as a cover car for the hazmat cars that he had delivered to the Discovery Gas Plant at Vallier earlier that day.  So, you're just barely a nudge from light power here.

As far as I know, I've only done this top-of-the-truck-between-the-SP-and-T&P-mainlines shot once, back in the spring of 2009 on a very cloudy morning.  Now I'm doing it again.  It's not as good this time.  Oh, well.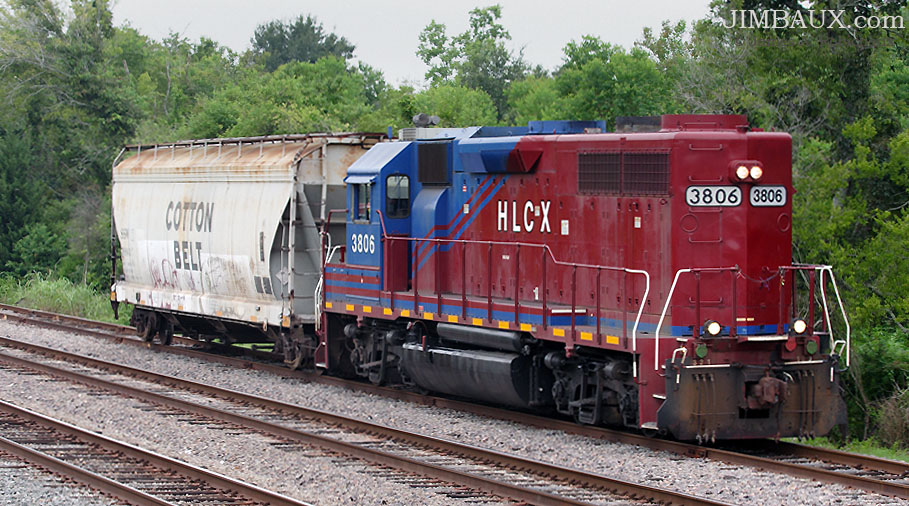 I like how that maroon part of the Helm paint scheme reminds me of the SP.  Then again, what I wouldn't give to see some SP stuff here now.
Let Her Go
Alas, the SP, the railroad of my past and of Chip's past, is a distant and fading memory, and it was crumbling and unsustainable when the end came in the mid-1990s.
Meet Chip Again
Below are two portraits of two railroaders at work as they crawl across Willswood.  Chip gives his indelible smile to this crazy Cajun foamer, and then on to all of you.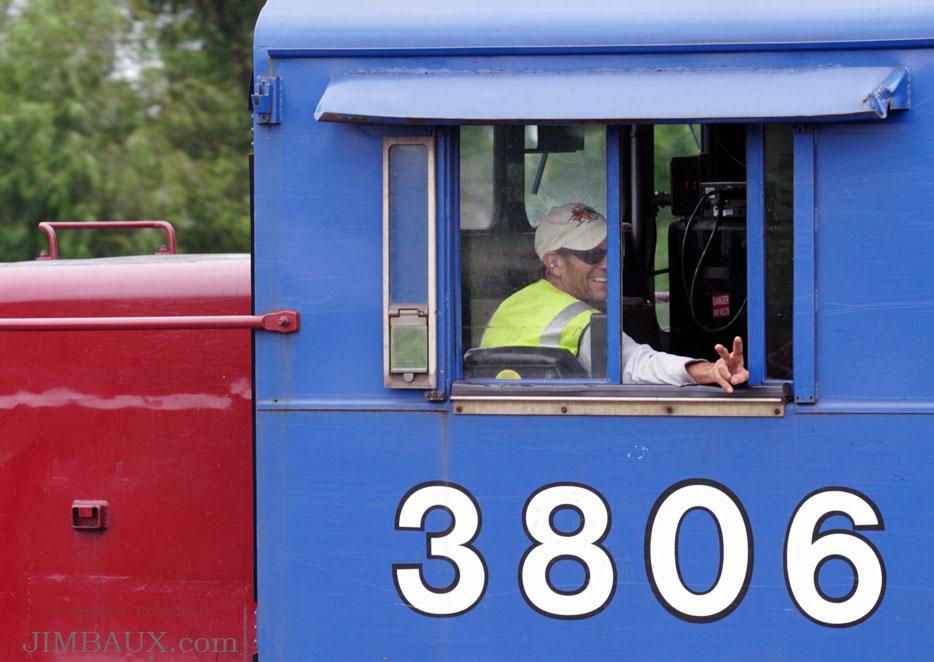 And below we see both of the crewmen, just after Engineer Ken waves at me after he verifies that the front of his train is safely across the crossing.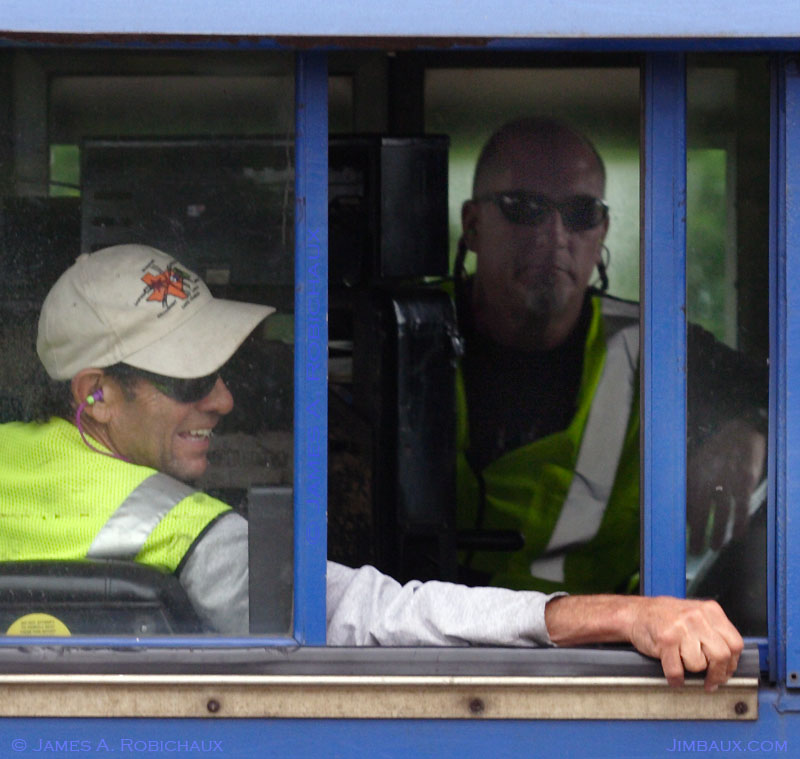 And then, that was it.  The day would soon end for these proud, professional railroaders just like it had on so many other occasions.
Miscellany
For those of you who don't know, the New Orleans area has been suffering, especially today, from the effects of a thick smoke caused by a bizarre marsh fire.  It was tough for me to breathe out there today, and visibility was limited.  No, sorry, I didn't get any pictures today.  I was too tired, hot, busy, and hungry.  Autumn, please hurry!
Jimbaux