This post is all the proof that you need that I'm still alive.  I have plenty on my mind but don't feel like writing very much.  Actually, sleeping is what I really feel like doing.
We bring you back to some trains, mes amis.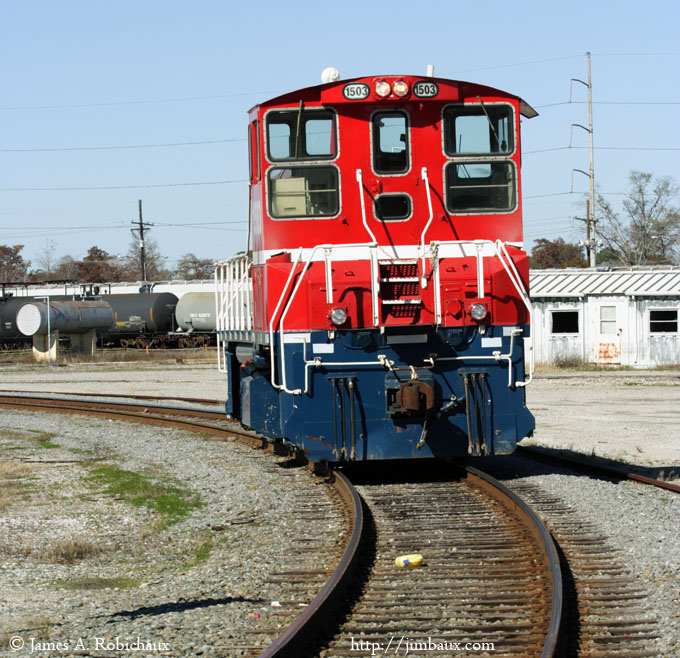 We're looking at an NOPB switcher parked on the north leg of the wye at the KCS Yard.
Y'all might have seen this post on the NOLA Post.  Here's self-portrait that I made through that madness.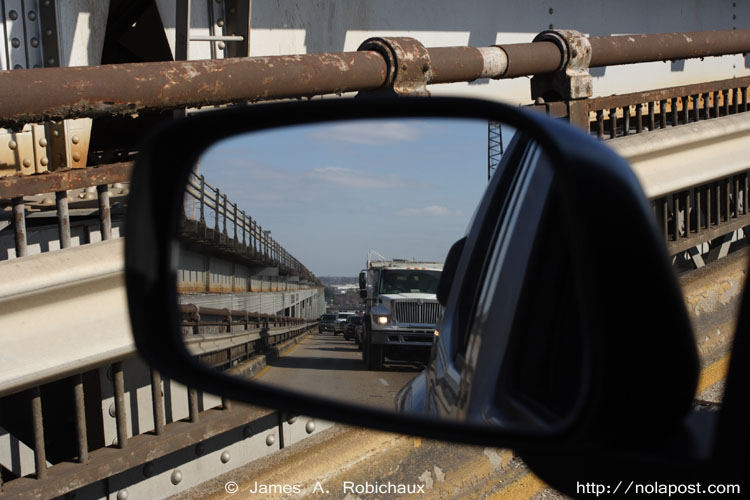 Well, that's enough of that.  I'm really tired right now.  I was going to head downtown to one of those State of the Union address watching parties, but I'm really tired.
Jimbaux, The Impostor?
First, thanks for everyone who replied to the "Values" subject in the last post.  It's a topic that interests me greatly lately as I've surely been forced to address what my so-called "values" are.
Anyway, I was discussing some issues with a friend, and he introduced me to the concept of the "impostor syndrome."  I just looked it up on Wikipedia and found this, and it definitely has me thinking.  The shoe doesn't totally fit, but there is some familiarity there.
Anyway, if you think that these photos and this post suck, well, I guess I have to apologize for being an impostor.  Oh well.  Time for some rest.
Jimbaux